Playback Speed
---
0.5x

1x (Normal)

1.25x

1.5x

2x
10 Minutes of Cinema 4D: Physical Render Settings
Watch this class and thousands more
Get unlimited access to every class
Taught by industry leaders & working professionals
Topics include illustration, design, photography, and more
Watch this class and thousands more
Get unlimited access to every class
Taught by industry leaders & working professionals
Topics include illustration, design, photography, and more
Lessons in This Class
5 Lessons (10m)
3.

Physical Render Settings

3:09
--

Beginner level

Intermediate level

Advanced level

All levels
Community Generated
The level is determined by a majority opinion of students who have reviewed this class. The teacher's recommendation is shown until at least 5 student responses are collected.
About This Class
In just 10 minutes you will quickly learn how to set up the rendering of your 3D designs with Physical Render.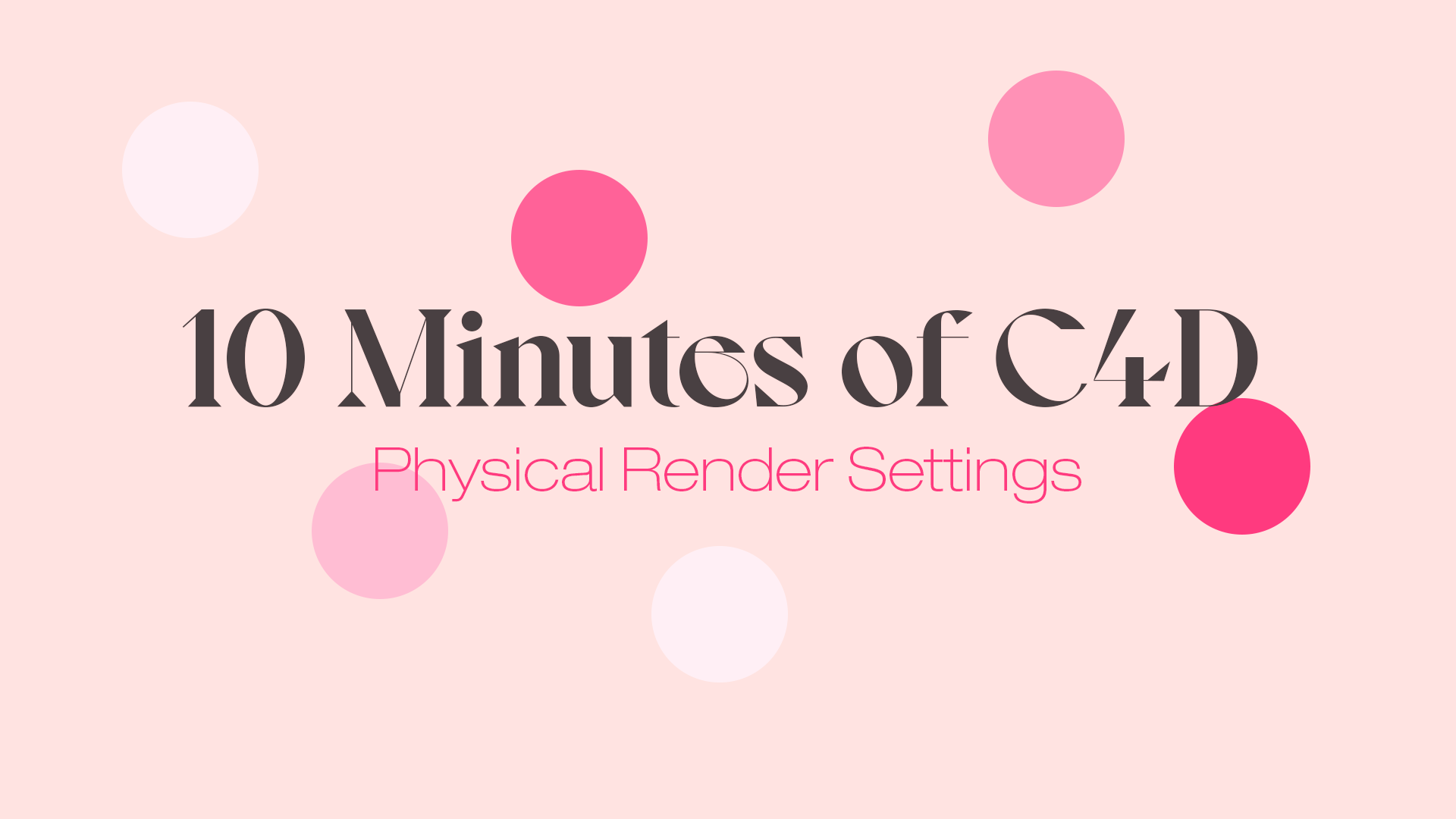 Learn how to configure the Physical Render settings and get quality final rendering results.
You will quickly learn the basics to perform an optimal rendering throughout the course. Regardless of the external rendering engine you have or if you don't have one, you can easily use Physical Render and get a good result.
This class is great for creatives, designers, or anyone who wants to improve their 3D skills. I will concisely teach you information that I learned throughout my experience as a 3D Designer so you can apply it in your future designs.
To put into practice what you will learn in the course, you will need to have Cinema4d installed on your computer and have a design already made to add the configuration that you will learn to apply and proceed to render it.
What you'll learn: 
In this class, I will share with you how to use Physical Render Settings.
Standard or Physical Renderer?
Physical Render Concepts 
Physical Render Settings
Global Illumination and Ambient Occlusion settings
Let's get started!
------------
Explore more about 3D design! My other Skillshare Classes:
Blender
Cinema 4D
Adobe 3D
Art & Design
 -------------
My resources for artists:
Let's be friends on: Instagram
Visit my new website! evelingsalazar.com
Meet Your Teacher
My name is Eveling Salazar. I'm a Peruvian 3D Designer and professional Graphic Designer.
I love to create and reflect everything I love through abstract shapes in 3D and experiment with new design methods. The inspiration for my work centers around emotions, music, and Peruvian culture :).
Currently 3D designer at &Walsh
Watch the classes completely free! Here for sign-up for 30 days free trial.
Visit my new web! www.evelingsalazar.com
Let's be friends on: Instagram - Youtube - Medium - Tumblr - Twitter

Free C4D Files: Project files & Assets
Work inquiries: hello@evelingsalazar.com
... See full profile
Hands-on Class Project
Show us your final rendering, applying the settings you learned in class!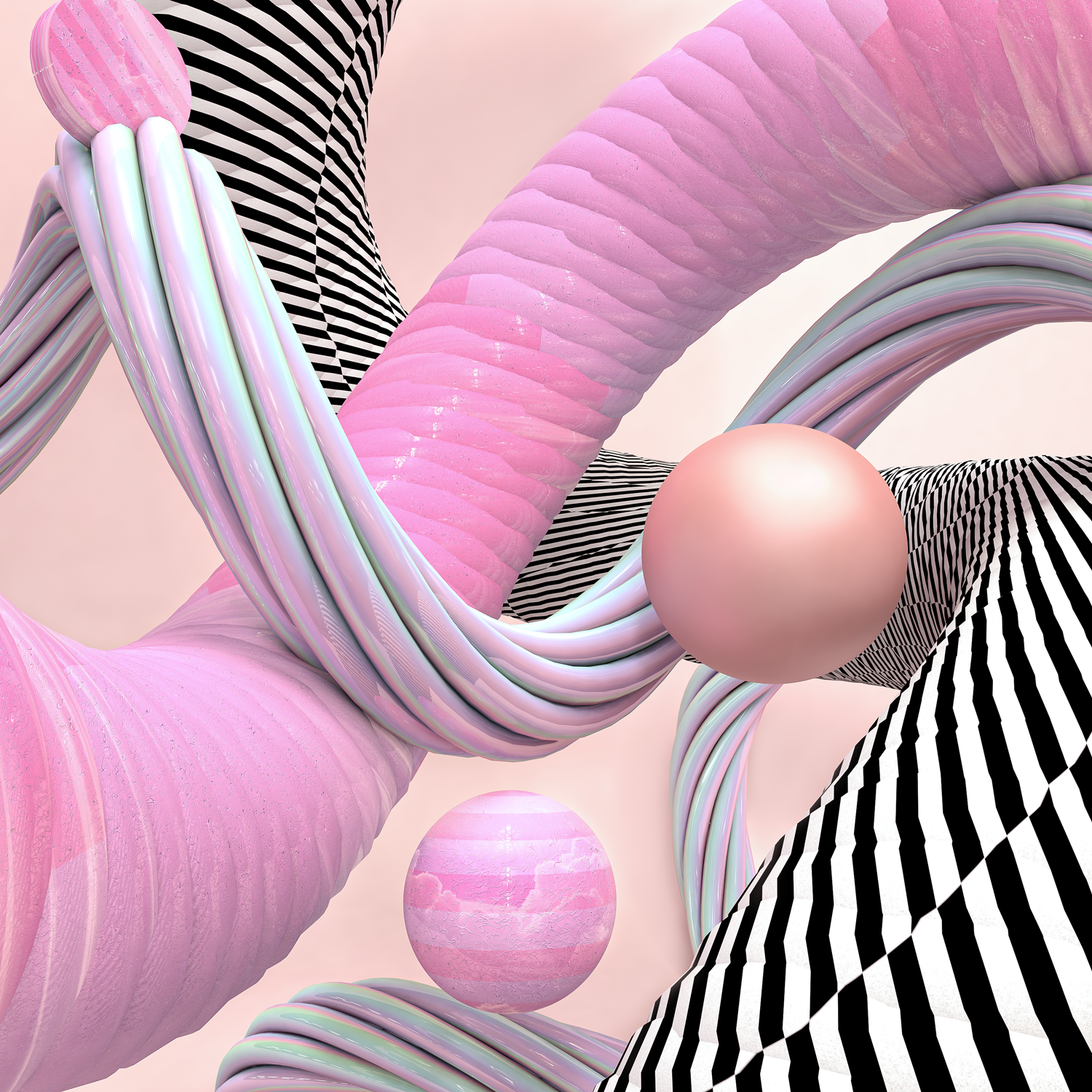 Complete your class project with these easy steps:
Checklist:

Physical Render Output settings
Physical Render Save settings
Physical Render settings
Global Illumination and Ambien Occlusion settings

 If you decide to use the Standard rendering, I recommend you activate the Antialiasing checkbox.
Remember: to achieve an optimal rendering it is essential to work correctly also the lighting and camera settings. 
Tip: If you want to add a blur effect in areas of your design, I recommend you use the Depth of Field box:
Show us your new renders, feel free to share and inspire us with your designs. You can upload your project with the green button: Create a Project in this section. I can't wait to see what you create!
Take advantage and share it also on social networks, tag me @eve__3d, I will be glad to see your composition.
If you like this class, please leave a review. :)
Finally, remember to review the Resources section you can download the configuration made in this class.
More inspiring classes:
Let's be friends on Instagram- Youtube - Medium - TikTok- Tumblr  :)
Visit my new website! evelingsalazar.com
Class Ratings
Expectations Met?
Exceeded!

0%

Yes

0%

Somewhat

0%

Not really

0%
Reviews Archive
In October 2018, we updated our review system to improve the way we collect feedback. Below are the reviews written before that update.
Why Join Skillshare?
Take award-winning Skillshare Original Classes
Each class has short lessons, hands-on projects
Your membership supports Skillshare teachers