Note from Skillshare: Here is the Zoom link to join today's Zoom call with Ana Victoria Calderón at 3:00 PM EST. **Please note that we'll grant access to the Zoom call 10 minutes before the event's start time. If you're unable to join at the scheduled time, follow Ana on Skillshare to be notified when a recorded encore goes live. Please email us at [email protected] with any questions or feedback, and thank you for your support as we continue to expand our Live offerings.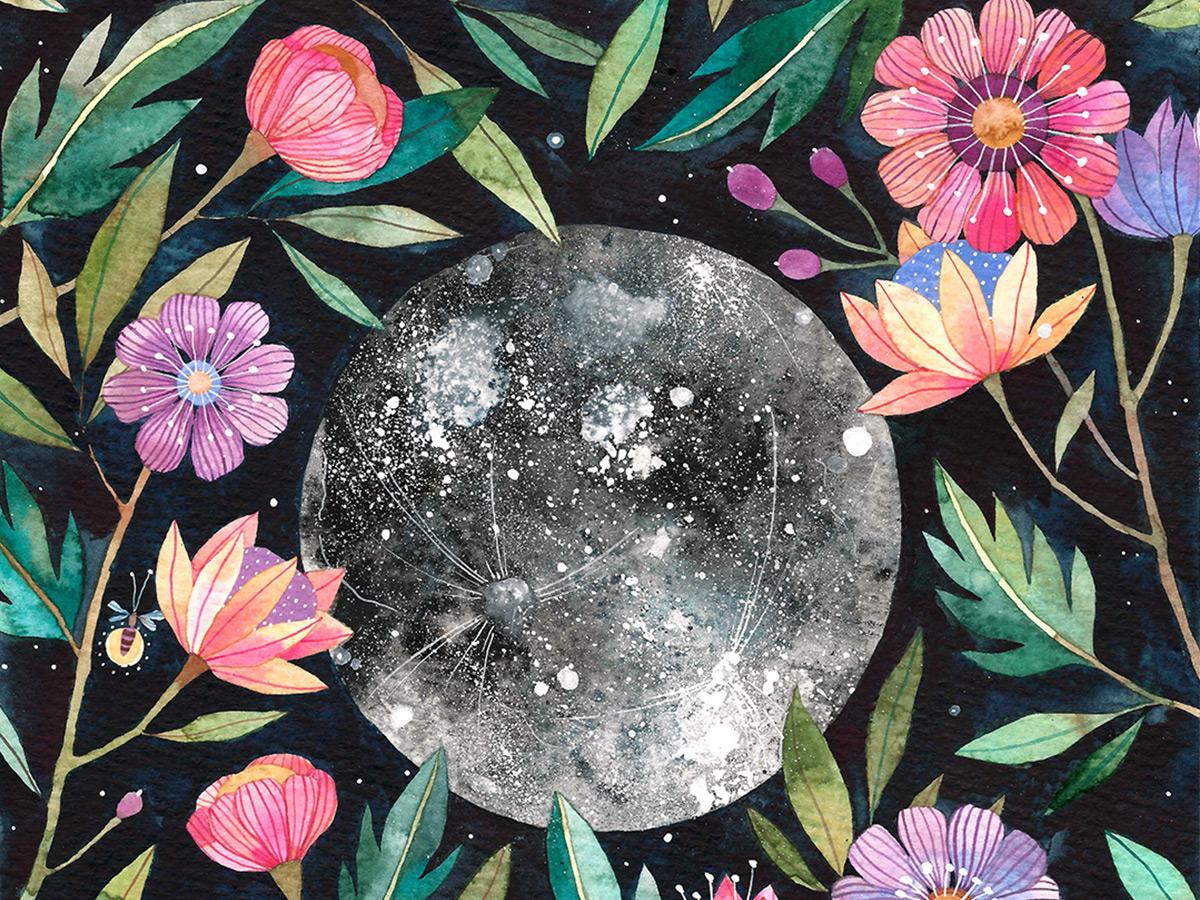 Learn the secrets to watercoloring stunning, dark backgrounds in this comprehensive and fun live class with artist Ana Victoria Calderón!
Watercolors can be a tricky medium, especially when the scene you have in your brain requires dark washes and bright colors in the same piece. Never fear – Ana Victoria is here to help you understand the best ways to create dark, beautiful backgrounds for your night skies, your deep oceans, and everything in between. Alongside Ana Victoria, you'll learn how to:
Choose and build washes of color
Create a scene that includes all tones, including darks, without muddying them
Bring out bright objects in contrast to your dark background
Along the way, you'll be able to ask questions and work with Ana Victoria to ensure the strongest understanding of her techniques. We can't wait to see you!
If you're up to painting along with Ana, here are the supplies you should have handy:


Watercolor paper
Pencil & eraser
Watercolor paints (pans or tubes)
Assortment of brushes including a size 0 or liner brush
Optional: Mixed media like colored pencils, metallic paint, white gel pen, etc.

TIP: Have a simple floral design drawn on to your watercolor paper before the class begins, this way you will be ready to dive into painting!
Skillshare Premium Members are invited to join us on March 24th for a live online Zoom session with Ana Victoria Calderón all about watercoloring dark backgrounds. The session will run for approximately 60 minutes. Click the "Remind Me" button above to register!
Ana Victoria Calderón is an American/Mexican artist and author based in Mexico City. She has a degree in Graphic Design with continued studies in Fine Arts. Over the past 10 years she has developed a signature watercolor technique, which she is very excited to share with you!
She teaches in person workshops and creative retreats around the world, while licensing her art to amazing companies including Hallmark and Papyrus. She also paints editorial features for magazines. Some of her most recent clients are Vanity Fair, Glamour Magazine, International Elle Beauty Awards and InStyle Magazine. In addition to her client work she is the author of three published books on watercolor painting, "Creative Watercolor", "Creative Watercolor and Mixed Media" and "Color Harmony for Artists" which are great complement to her online classes.
Throughout the session, you'll be encouraged to work alongside Ana Victoria and ask questions. Feel free to add questions in advance of the event using the discussion forum below, or bring them live to the Zoom session. We look forward to seeing you soon!
How to Participate:
Click "Remind Me" above to register for the live session.

On the day of the event, we'll post a link to join the Zoom call. 10 minutes prior to the start time, we'll open up the room so you can access the event. Make sure you're subscribed to "Updates from Skillshare" in your

account settings

to receive an email reminder 15 minutes before the session starts.

Come with your questions, or just listen in!
What to Know About Zoom:
Zoom is a free online video conferencing tool. Download it to your device

here

.

Note: Zoom will download automatically when you join your first call.

Once you've joined the Zoom call, use the "chat" window to type your questions in real time. We'll get through as many as possible!

To make sure everyone can hear, we'll be using Zoom's "mute" feature so that audio is coming through from the teacher's end only.

You are encouraged (but not required) to turn on your camera.

We want to keep Zoom a safe space for everyone — please abide by Skillshare's

community guidelines

throughout the session.