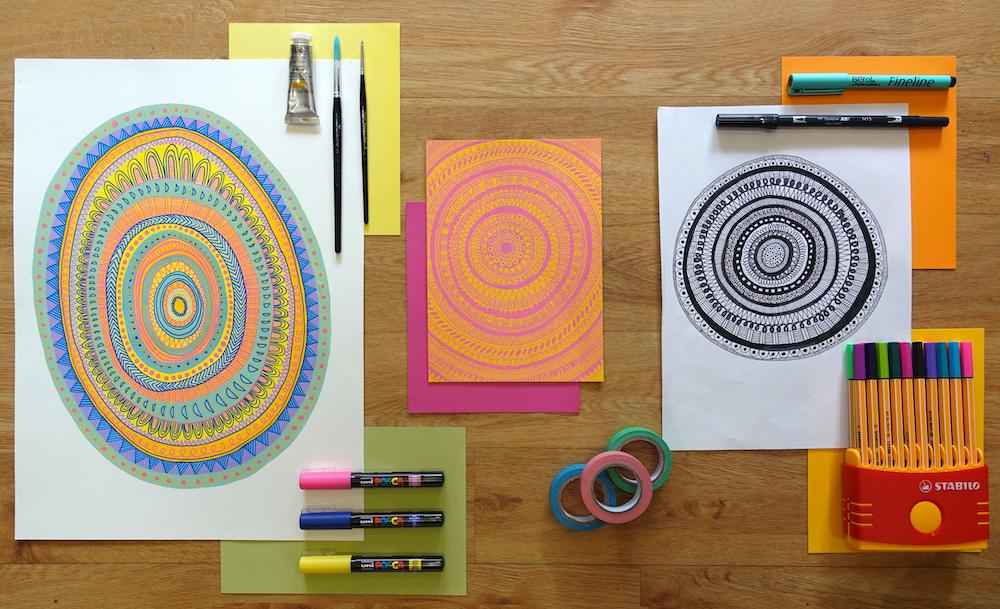 Get into a creative flow with mindful drawing techniques from Top Teacher Mel Rye!
Join Mel in this interactive create-along session all about mindful drawing — Mel's go-to method for breaking creative block and enjoying creative flow. Alongside Mel, you'll learn how to create patterns inspired by the world around you and with an emphasis on being present and open. Mel's previous Live class on drawing to break creative block was a huge hit, and what better way to follow it up than with her tried-and-true mindful technique?
Creating alongside Mel, you will:
Learn about the importance of mindfulness in a creative practice
Draw a series of patterns inspired by the world around you
Have the opportunity to ask Mel questions not only about the class but about her work and career
Skillshare Premium Members are invited to join us on July 26th for a live online Zoom session with Mel Rye all about mindful patterns and creative flow. The session will run for approximately 60 minutes. Click the "Remind Me" button above to register!
Mel is an illustrator, artist and a qualified Art & Design teacher. She believes everyone is an artist, it's just a question of allowing yourself the freedom to explore without overthinking things.

She loves teaching, because she adores that lightbulb moment when something falls into place for someone - when there's a realisation that you CAN do this!
She believes we learn best when we're not really thinking too much and are excited about the thing we are creating, so she likes to create Skillshare classes which will show you how to make awesome class projects, teaching you a ton of skills along the way.
Throughout the session, you'll be encouraged to work alongside Mel and ask questions. Feel free to add questions in advance of the event using the discussion forum below, or bring them live to the Zoom session. We look forward to seeing you soon!
How to Participate:
Click the button above to register for the live session.

On the day of the event, the "register" button will change to a "join live session" button at the time the class starts. Make sure you're subscribed to "Updates from Skillshare" in your

account settings

to receive an email reminder 15 minutes before the session starts.

Come with your questions, or just listen in!
What to Know About Zoom:
Zoom is a free online video conferencing tool. Download it to your device

here

.

Note: Zoom will download automatically when you join your first call.

Once you've joined the Zoom call, use the "chat" window to type your questions in real time. We'll get through as many as possible!

To make sure everyone can hear, we'll be using Zoom's "mute" feature so that audio is coming through from the teacher's end only.

You are encouraged (but not required) to turn on your camera.
We want to keep Zoom a safe space for everyone — please abide by Skillshare's community guidelines throughout the session.