Note from Skillshare: Here is the Zoom link to join today's Zoom call with Rich at 11:00 AM EST. **Please note that we'll grant access to the Zoom call 10 minutes before the event's start time. If you're unable to join at the scheduled time, follow Rich on Skillshare to be notified when a recorded encore goes live. Please email us at [email protected] with any questions or feedback, and thank you for your support as we continue to expand our Live offerings.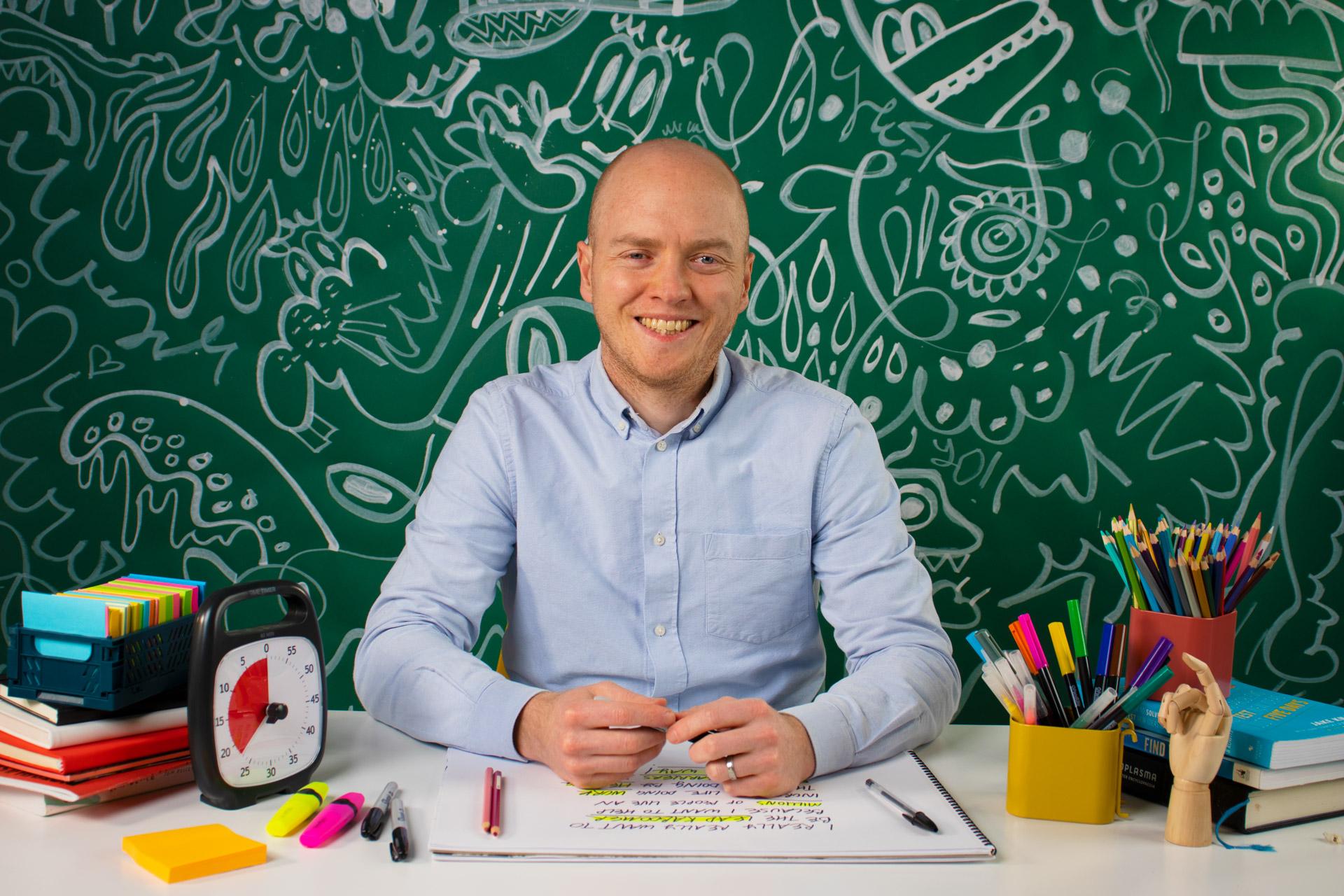 What does your path look like? Well, why not design it yourself?
Join creative career expert and artist Rich Armstrong in this fun, interactive Live session focused on designing your future — literally. Using your creativity, your goals, and any medium you choose, Rich will guide you through the process of discovering what you really want and figuring out how to get it.
Skillshare Premium Members are invited to join us on March 18th for a live online Zoom session with Rich Armstrong all about designing your future. The session will run for approximately 60 minutes. Click the "Remind Me" button above to register!
Alongside Rich, you'll brainstorm a fun and empowering title for your map and answer Rich's prompts to fill it in, whether your goal is to learn a new skill or start your own business or anything in between. You'll learn how to:
Set yourself actionable, clear goals

Sort what you want from what you need to achieve them

Recognize what you don't need — and empower yourself to say "no"
Design a map that describes your unique path to your future
Throughout the session, you'll be encouraged to work alongside Rich and ask questions. Feel free to add questions in advance of the event using the discussion forum below, or bring them live to the Zoom session. We look forward to seeing you soon!
Rich Armstrong is the founder of TapTapKaboom and creator of The Free Creativity Mini Course. He's a Product Designer who creates compulsively—he designs, illustrates, animates, doodles, and codes. He wants to upskill you, get you creating, and using creativity as much as possible.
He has been teaching on Skillshare since 2015! Seeing what students create and how they change their lives because of what he teaches make him come alive. So, thank you, and please keep on sharing your work, reviews and stories!
How to Participate:
Click "Remind Me" above to register for the live session.

On the day of the event, we'll post a link to join the Zoom call. 15 minutes prior to the start time, we'll open up the room so you can access the event. Make sure you're subscribed to "Updates from Skillshare" in your

account settings

to receive an email reminder 15 minutes before the session starts.

Come with your questions, or just listen in!
What to Know About Zoom:
Zoom is a free online video conferencing tool. Download it to your device

here

.

Note: Zoom will download automatically when you join your first call.

Once you've joined the Zoom call, use the "chat" window to type your questions in real time. We'll get through as many as possible!

To make sure everyone can hear, we'll be using Zoom's "mute" feature so that audio is coming through from the teacher's end only.

You are encouraged (but not required) to turn on your camera.

We want to keep Zoom a safe space for everyone — please abide by Skillshare's

community guidelines

throughout the session.