Playback Speed
---
0.5x

1x (Normal)

1.25x

1.5x

2x
Finger Knitting: Create a chunky knit blanket using only your hands
Watch this class and thousands more
Get unlimited access to every class
Taught by industry leaders & working professionals
Topics include illustration, design, photography, and more
Watch this class and thousands more
Get unlimited access to every class
Taught by industry leaders & working professionals
Topics include illustration, design, photography, and more
Lessons in This Class
5 Lessons (16m)
1.

Finger Knitting: Chunky Yarn Banket

2:04

4.

Joining New Yarn: Magic Knot

1:06

5.

Finishing: Binding Off

3:26
--

Beginner level

Intermediate level

Advanced level

All levels
Community Generated
The level is determined by a majority opinion of students who have reviewed this class. The teacher's recommendation is shown until at least 5 student responses are collected.
About This Class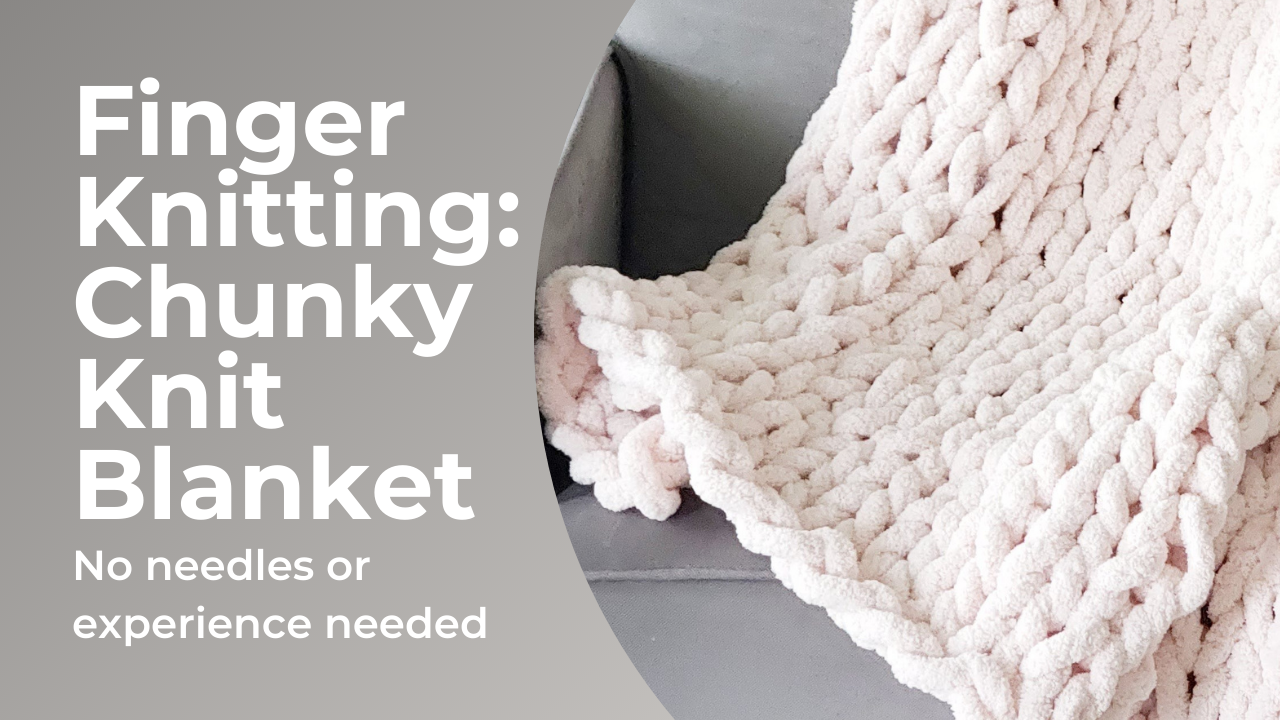 Join me in today's class to learn all about finger knitting by creating a chunky knit blanket with only your hands in only a matter of hours with no previous experience. 
We will go over several topics in this class including:
-The best yarn for chunky finger knitting
-Chaining
-How to finger knit
-Attaching a new skein of yarn
and
-Binding off
You will learn all the skills to complete the class project and in a matter of hours you will be snuggled on the couch with a beautiful blanket made by your very own hands.
Meet Your Teacher
Meet Jess, a yarn obsessed mom of 4 (yes, she has triplets), wife, healthcare worker, and coffee junkie. When she's not doing newborn hearing screenings, heating up chicken nuggets, or sipping a venti vanilla sweet cream cold brew, you can find her snuggled on the couch with her cavapoo, crochet hook, and lots and lots of yarn.
As a self taught pre- Youtube era crocheter she decided to turn her passion into a purpose by starting "But First, Crochet. "But First, Crochet" is a hub for beginners to learn how to crochet the "easy way". She also loves encouraging other creatives to unwind with yarn and hone in on their skills through crochet classes, youtube tutorials, digital patterns, and ... See full profile
Hands-on Class Project
Today's class project is a Chunky Knit Blanket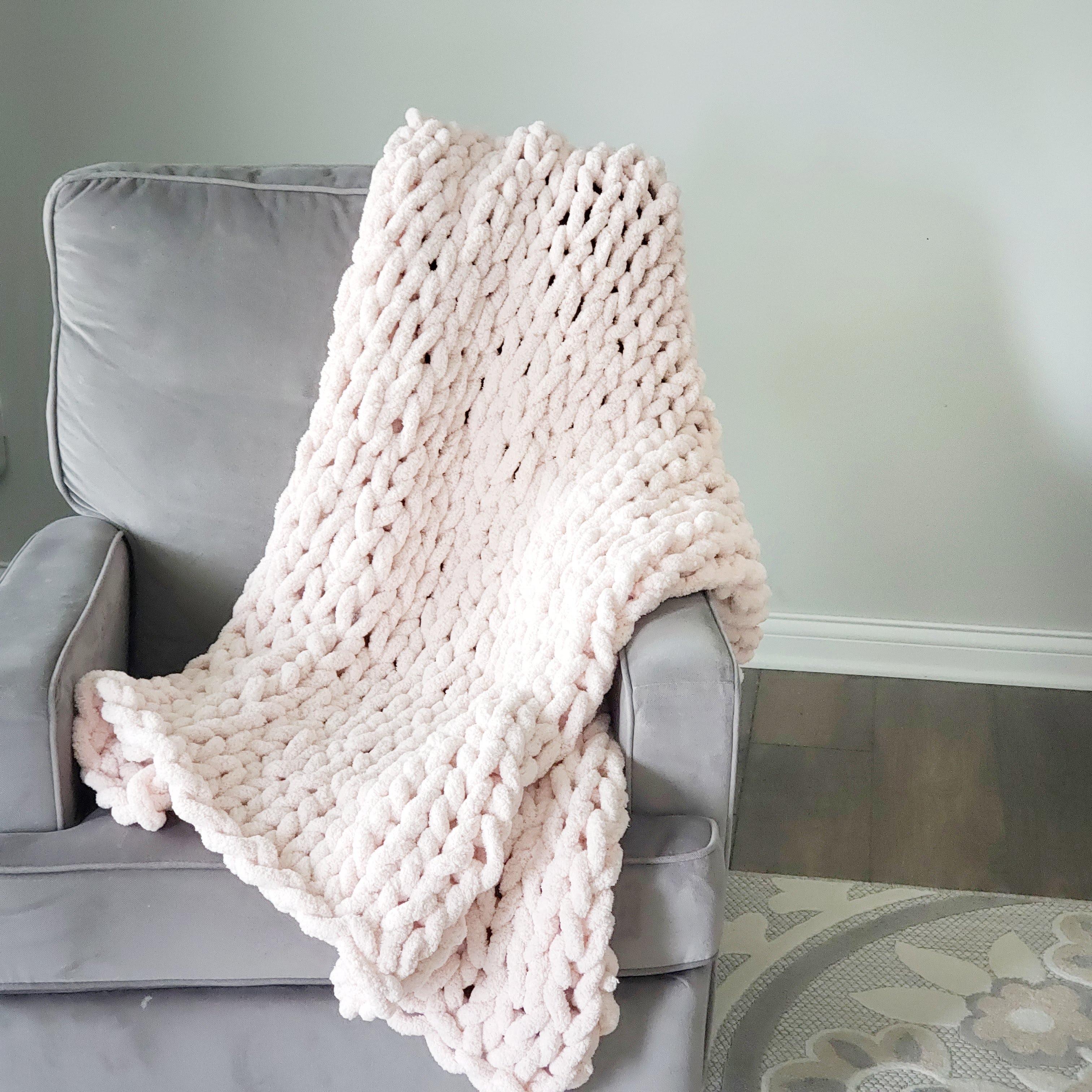 Materials:
Yarn Bee "Eternal Bliss":  6 Skeins in "Soft Pink" or other #7 Jumbo Bulky Yarn such as Red Heart "Irresistible"

Scissors

Your hands
Tips:
Be aware of the size of your loops and try to keep them consistent throughout.

Larger chains and loops = bigger stitches and gaps

Work on a large surface area such as a bed, floor, or large table.
Notes:
A finished throw will measure approximately 48 inches x 56 inches.

To make a larger throw simply add more chains and vice versa for a smaller throw.
I'm so excited to see your finished blankets!
 Please share a photo of your finished blanket or WIP (work in progress) to the project gallery!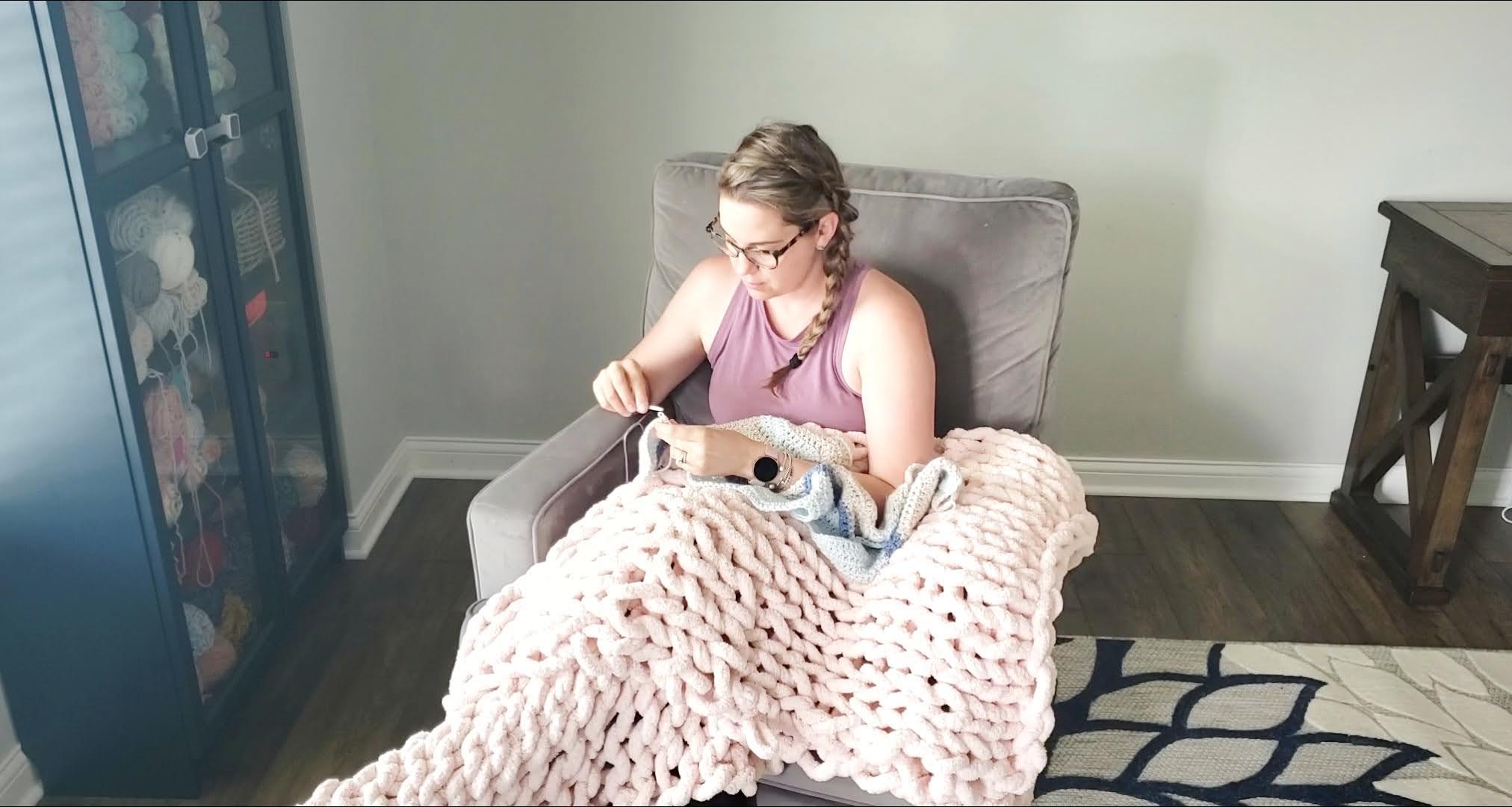 Class Ratings
Expectations Met?
Exceeded!

0%

Yes

0%

Somewhat

0%

Not really

0%
Why Join Skillshare?
Take award-winning Skillshare Original Classes
Each class has short lessons, hands-on projects
Your membership supports Skillshare teachers