Playback Speed
---
0.5x

1x (Normal)

1.25x

1.5x

2x
Filmmaking Techniques: Camera Settings for Storytelling
Watch this class and thousands more
Get unlimited access to every class
Taught by industry leaders & working professionals
Topics include illustration, design, photography, and more
Watch this class and thousands more
Get unlimited access to every class
Taught by industry leaders & working professionals
Topics include illustration, design, photography, and more
Lessons in This Class
22 Lessons (1h 57m)
1.

Class Introduction, HERE WE GO!

2:36

3.

Camera Settings and Story

4:42

5.

What affects Depth of Field

3:20

6.

Aperture and Depth of Field: Practical Application

6:37

8.

ISO: Practical Application

2:20

11.

Shutter Speed: Practical Application

5:51

12.

How to Properly Expose an Image

9:03

13.

Using Aperture, Shutter Speed, and ISO, Harmoniously

5:15

14.

The Relationship Between Aperture, Shutter Speed, and ISO

6:02

16.

White Balance: Practical Application

7:08

20.

Filming Your Story Sequence

6:02

21.

Final Recap and Thank you!

4:31

22.

Bonus Lesson: Intro Film Breakdown

11:18
--

Beginner level

Intermediate level

Advanced level

All levels
Community Generated
The level is determined by a majority opinion of students who have reviewed this class. The teacher's recommendation is shown until at least 5 student responses are collected.
About This Class
Filmmaking allows us to capture stories that matter and, a great story deserves to be captured with sound filmmaking settings and techniques. This is a part of what makes them look cinematic (Just another way of saying it looks like the movies). It's incredibly important that we learn how to use our cameras and their settings in order to create cinematic imagery to assist the stories we want to tell. In this class, we will do just that!
I'm Sean Dykink, and I've been in the filmmaking field for just over 10 years in all aspects of production. Throughout my life, I've always had a passion to tell stories, ideas would flood my mind, essay assignments would turn into filmmaking projects. My natural curiosity for filmmaking pushed me to discover filmmaking techniques to accompany and enhance the stories I was telling. 
Perhaps you have the same passion? You are filled with ideas, and a desire to make them happen, yet, when you pick up your phone, mirrorless, or DSLR camera to film your brilliant ideas, they fall to pieces, don't reach their full potential. and you get discouraged that the quality vision in your mind's eye doesn't match the end result. Don't be so hard on yourself, try again, and take this class while doing so!
In this class, I want to help inspire you to gain a deeper understanding of camera settings, and how to practically apply them to your work and storytelling.
What will you learn in this class?
Get in-depth learning of essential camera settings
Understanding the what and why of camera settings

Aperture, Shutterspeed, ISO, Frame Rates, White Balance, Focus, Picture Profiles, 
How to apply these settings practically for filmmaking
Learn how camera settings assist in storytelling
What is a story?

Manipulate depth of field, shutter speed, frame rate, white balance, and focus for creative storytelling
Practical Steps for a successful image
Step by step process for deciding the best settings for your story sequence

Tips and tricks to get you a great looking image
Who is this class for?
This class is mainly for beginners, who want in-depth knowledge and understanding of camera settings. If you do have some knowledge of how to use your camera already, you may find the storytelling aspects and tips scattered throughout to be helpful.
What do you need before taking this class?
A mirrorless, DSLR, or cinema camera capable of shooting video

iPhone or android equipped with an app that allows manual mode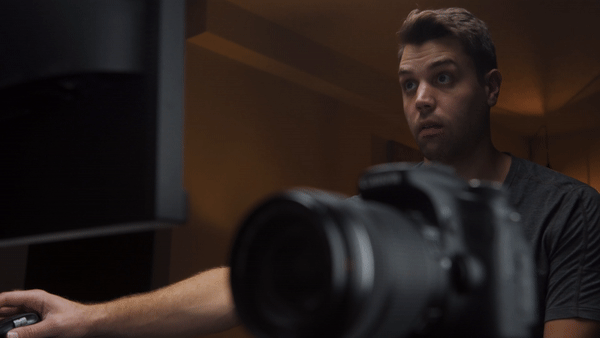 After taking this class…
You will have a much deeper understanding of using your camera, its settings, and how they play into storytelling. Having a deeper understanding will help you feel more comfortable when approaching different challenges in filmmaking, and give you the tools to practice, practice, practice!
Meet Your Teacher
Hi everyone, I'm Sean, a filmmaker and video editor from Canada! I've been working in a number of studio and freelance roles professionally since 2006.
My main focus in teaching is storytelling. I believe that the stories in our lives give us purpose and are the reason to learn all of this technical filmmaking stuff in the first place. We learn technical skills and storytelling craft, to effectively bring creative expression to stories that otherwise remain thoughts in our minds.
Join me in learning more about creative storytelling, filmmaking, and editing techniques. Looking forward to seeing you in class!
I post some additional tips and content on my Instagram account, check it out!
See full profile
Hands-on Class Project
Download the Camera Settings for Storytelling Handbook here!
Join me in creating a short story sequence. Here's how the process will go!
Determine a short sequence that has a beginning, a middle, and an end, this could be as simple as making coffee or filming the beauty of the place where you live. Don't worry, if you can't think of anything now. After watching the lessons, I'm certain you will have some ideas of what to film. Lesson 20 will offer some tips, and help you determine what you might want to film.

As you watch each lesson, have your camera in hand, adjust settings, test things out. Applying what you learn practically will help you feel more confident, and make better choices when filming your sequence. Take notes of any ideas that come up while watching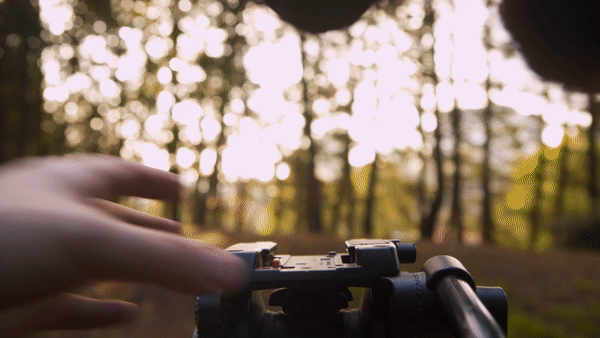 Completing this project will help you become more confident in using your camera, its settings, and how they apply to the stories you want to tell!
Because we all tell stories in our own unique way, the finished project will look different for everyone. The goal here is to demonstrate the techniques, tips, and tricks learned throughout this course. 
I'm super excited to see what you come up with. This is the time to make mistakes and learn, take the pressure off, and have fun!
Post your work! I'm looking forward to seeing what you all come up with!
Class Ratings
Expectations Met?
Exceeded!

0%

Yes

0%

Somewhat

0%

Not really

0%
Reviews Archive
In October 2018, we updated our review system to improve the way we collect feedback. Below are the reviews written before that update.
Why Join Skillshare?
Take award-winning Skillshare Original Classes
Each class has short lessons, hands-on projects
Your membership supports Skillshare teachers
Transcripts
1. Class Introduction, HERE WE GO!: You're on location filming some epic footage. You have some sick moves and some sick camera settings. Load that footage, here we go. It's so grainy, it's overexposed, it's orange, it's blue. Who are you kidding? You're not a filmmaker, you don't even know how to use your camera. No, you pick up that camera out of the garbage and click on this course. This class looks insane. Filmmaking Techniques: Camera Settings for Storytelling. Because this course is for you, the beginner who was determined to learn the basics, but also learn the more advanced stuff too, because your ambitions go beyond auto mode. Heck, maybe you want to do this for a living, maybe you can get paid to do this. Maybe you can get paid to do this. Awesome. Snap out of it, click on the first lesson. You'll learn from Sean, who has over 10 years of experience working as a video creator. Wow, these guys get lucky. He teaches you what all these strange words mean and why they're important to filmmaking. Nice. More importantly, storytelling. You pick up your own camera and learn all about how to use these manual settings. You even test out some of these theories on your phone, and your friend's camera too. You better return that to him, you've had it for months. You keep watching, and gain technical insights on camera settings, filming techniques, and how to use them to creatively tell your story. Wow, wow. You absorb the learn techniques like a sponge, finishing the course, becoming more confident in using your camera, creating footage that looks more cinematic, professional, and polished. You start to realize. This technical stuff is important. It gives me the freedom to be creative and tell awesome stories. You go back now and film that sequence that you messed up the first time. Post your project to the project gallery and get amazing feedback. Now you're ready to take on more projects with all your new knowledge and experience. Yes, you, my friend are awesome. Awesome. 2. Class Project: I'm happy that you've chosen to take my class. Let's begin by discussing our class project. You will be creating a short sequence of shots to tell a mini story using manual mode on your DSLR mirrorless camera, or even your iPhone. What we're aiming for is a short sequence less than 30 seconds with as many or as little shots as you'd like. Your story could be a day at the beach, walking through the forest, whatever you want, just keep it simple. I'll have more tips in Lesson 19 on filming your sequence. I'll go into more detail in the next lesson on what I think a story is. But for the sake of this project, when I use the word "story", I just mean a simple beginning, middle, and end. It does not need to be life-changing. For example, you could do something like this, a three-shot sequence, or something more complex. The idea here is to showcase the techniques learned after taking the course and to apply them to your shot sequence. We also want to see the technical choices you've made in order to achieve your story sequence. Bonus points go to those who post their technical specs on each shot. This could be placed within the shot sequence itself with a graphic or written beneath your uploaded video when you post your project to the project gallery. As you go through the lessons, be inspired by what you learn and experiment with ideas as they come up. If you can, watch while you have your camera in your hand, so you can move the dials and test out the camera as you watch and learn. Take your camera with you places after watching the lesson and test out each learned technique. The biggest thing I would encourage you to do is to experiment. Don't worry about getting the perfect shot. Just get something on camera and repeat the process. Use your story ideas as your guide for your shots. If you don't have any ideas now, I'm certain you'll have some after watching more lessons. What's so great about a project like this is that it's short and sweet. It's low commitment and you will have high gains in learning and experience. One thing I'm always pleased with is that no opportunity is wasted. Even the times you feel like, oh, that shot was terrible, you might go in and see your shots and be super happy with them, or you might think, oh, actually, these are terrible shots. But you're not losing much. You could just chalk it up as another learning experience. I'd take that as a word of encouragement. If you're unhappy with your work, just try again. Fail quickly. This is part of the learning cycle. What you will need is access to a camera. It can be a DSLR, mirrorless camera or iPhone with an app to control manual video settings. Any camera with manual settings will do fine. If you are using an iPhone or an Android, I recommend any of the apps listed here. They will allow you to have full control over your video settings, which again, is essential for this class. Because there are so many different camera brands, this is not going to be a class going through menus showing you where things are in menus, because it's different for every camera. The goal for this class is to teach you how to apply the universal settings and filming techniques to get started on any camera with manual mode. There is a lot to learn when you first start filming with your camera. It can be challenging because there's a lot of settings and functions on a camera and they're all interconnected. So if you're altering one thing, you're most likely going to affect another thing. There will be moments or full lessons dedicated to providing lots of information at once on a given camera setting or technique. There will also be moments where this information will be applied to practical examples. The information doesn't just stay theoretical. During these moments of information loading, do your best to remain calm. Take notes if you need to. Ask questions. It's important to understand how and why these settings work so that you will have full control when applying them practically to your video projects. My goal is to teach you filmmaking settings, their uses in practical situations, and how they support story so that you can apply these principles to all types of filmmaking, from short films to YouTube and even to paid client work. I hope you're excited to get started. Let's go. 3. Camera Settings and Story: The point of this course is to have a deeper understanding of your camera and how to use its settings through theory and technique in order to create great images. The reason we learn how to use our camera to its fullest, is to fulfill the purpose of the stories we choose to tell. Knowing that all these lessons will contribute to better filmmaking will carry you through the course, and along with some of the more challenging content it may present. A story has a beginning, a middle, and an end, and has the ability to connect emotionally with its audience. The purpose of a story is up to the person telling it, and it can also change according to the person interpreting it. You might be telling a story through sketch comedy to entertain your YouTube audience. Maybe your story is a short ad where you're trying to sell a product, or maybe you are trying to persuade someone to reconsider their thoughts about something with a video essay on a given topic. Whatever your story's goals are, the aim is to connect emotionally. Maybe you make people laugh, cry, or make them angry, and at the end of a successful story, it might persuade the viewer to take action, to make a change, to buy a product, or to have a feel good moment that lightens their day. Look down. Back up. Where are you? You're on a boat. I know that I'm one of the many influenced by Old Spice commercials. They made me laugh and think how genius the marketing was, and when I see it at the store, honestly, I choose to buy it even though I know the marketing behind it. I'm on a horse. Not every ad or movie successfully connects to its audience. Failure is part of the process. But it's good to know what we're aiming for, which is a connection to the audience. How we choose to film something dramatically changes the way and audience interprets its meaning and intentions. There are a lot of elements that go into storytelling, including the story itself. In this course, we are focusing on a small but important part of film making on cameras with manual mode by learning about camera settings and filming techniques and how they assist in filming the stories you want to tell. Your next goal is to start thinking about what stories you want to tell. How do you want to affect your audience? Do you want to inspire? Create curiosity? Make people laugh? Deciding on simple intentions like these is a great way to create purpose for your project. If you're struggling with finding an intention, look at the content you're watching right now. How does that content hit you? After watching it, do you feel happy? Maybe you cry. Maybe you're inspired. This is crazy. If it evokes some emotion within you, then it successfully connected emotionally. Depending on how it makes you think or feel afterward, is a good sign as to what the filmmaker's intention was. All I'm offering is the truth, nothing more. I remember after watching the Matrix for the first time, I was blown away, and I was inspired to think deeply about things. It might sound cheesy, but at the time its story helped me think through problems I was dealing with in a different way. If I was facing something challenging in life, I would just turn on a Matrix and watch it, just a zone out. I've seen the movie over 30 times now and it's just an important movie to me. Maybe there's an idea creeping in that you want to try out. You can test out ideas as you learn new concepts and techniques. By the time you're finished with all the lessons, you have more techniques and knowledge to backup the stories you want to tell. Remember, the reason we learn the technical ins and outs of our camera settings and filming techniques is for more effective storytelling to help amplify the intended points of a story and greatly impact its audience. To recap. A story has a beginning, a middle, and an end, and connects emotionally to its audience. Figure out what your story's intentions are for its viewers. Is it to inspire, to laugh, to cry? This will help you achieve the goals you have in your project. We learn camera technique and settings so that we can tell more effective stories. This is a small portion of filmmaking, but a very important one to understand in order to get a proper looking image to begin with. The next lesson, we're going to learn about aperture. 4. Aperture: An important part of telling effective stories is having full control of your camera. Let's begin with aperture, an important function when properly exposing an image and adjusting its depth of field. The aperture is the opening mechanism on a lens which allows light to reach a camera sensor. If you look at this lens, you can see that the hole in the camera is made up of these aperture blades. They can make the hole bigger or smaller. This opening is measured in f-stops. The bigger the f-number, the smaller the hole or less light is let in, and the smaller the f-number, the bigger the hole and the more light is let in. Our eyes act very similar to a lens aperture. Our pupils shrink to let less light in or dilate to allow more light in depending on our surroundings. Opening and closing the aperture is one way to alter the exposure of an image. Aperture also determines something called depth of field, which is the portion between the furthest and closest elements of what the camera sees, that would be considered in focus. If I set my aperture to a low f-number, the hole in the lens opens up and has what's called a shallow depth of field. When opening the aperture, the depth of field shrinks, less of my shot is in focus, so the depth of field is now easier to see. Now to illustrate this in a different way, if you look at the setup I have here, I've placed my camera on a slider. At this shallow depth of field, if I slide my camera from the back of the slider to the front, you can clearly see the entire depth of field moving along with the cameras position. If I set my aperture to a high f-number, the hole in the lens becomes smaller and a large depth of field is achieved. The boca or bokeh of an image is also affected by aperture. Bokeh is actually a Japanese word that literally translates as blur or haze. Bokeh is all of the out of focus portions of an image. Different lenses play different quality bokeh. It can be used subtly or to a more dramatic effect. Look, I know this is a lot of information you've taken, so I've included a cheat sheet in the resources panel, print those off, or have them saved as images on your phone so you can refer to them while shooting as necessary. Okay, this takes time and practice. Be kind to yourself. To recap, aperture is the mechanism in the back of the lens that is used to brighten or darken an image, and also is used to determine how much of an image is in focus. Remember, the smaller the f-stop is, the more wide open the aperture will be allowing more light to pass through and have less depth of field. The smaller the aperture, the less light passes through, and the larger the depth of field. The aperture also creates bokeh, which is all the parts of an image that are out of focus. The smaller the aperture, the more bokeh will be present in your shot. If you increase your aperture, the bokeh will become less noticeable. In the next lesson, we're going to learn more about what affects depth of field. 5. What affects Depth of Field : Depth of field is a unique trait that is heavily affected by aperture. But there are a few other factors that control depth of field, and understanding these factors not only will give you a deeper understanding of your camera, but also have more control over the depth of an image. In the last lesson, we discussed how aperture affects depth of field. The larger the aperture, the shallower the depth of field. The smaller the aperture, the greater the depth of field. There are three other factors that control depth of field. The length of a lens also affects depth of field. If I were to open up the aperture to F2.8, you might expect that the depth of field would become shallower, because of what we learned in the previous lesson. For the most part, this is true. But when filming on the wider side of, say a 24-70 mil lens, if I open the F-stop to F2.8, you will see that, in this shot much of the scene appears in focus. This is because the wider the lens is, the more depth of field we maintain. However, if I zoom in to 70 mil, you'll notice that the shot becomes more compressed. The foreground and the background elements squeeze together, appearing closer to each other. The depth of field also becomes compressed. At longer lens lengths, a shallower depth of field is achieved. The focus distance also has an effect on depth of field. Focusing on a subject when it is close to the camera provides a shallower depth of field. Focusing on the same subject further away creates a larger depth of field. The camera sensor size also affects depth of field. I'm simplifying this a bit, but I don't think the technical specs of a sensor is hugely important. All you really need to know is this. Typically, the smaller the camera sensor, the greater the depth of field. The bigger the sensor size, the shallower the depth of field. This is why so many filmmakers want a full-frame camera, because the larger sensor provides a shallower depth of field, which a lot of people consider cinematic. If you're working with a camera that has a smaller sensor, but want a shallow depth of field, you can compensate for this by using the other two things that affect depth of field, which is increasing your lens length, or bringing your subject closer to the camera. Depth of field has many variables, and understanding how each of these factors affect depth of field, will allow you to maintain control of different filming situations with a variety of gear. To recap, the longer the lens, the smaller the depth of field. The wider the lens, the larger the depth of field. The closer the focus distance, the smaller the depth of field. The further the focus distance, the larger the depth of field. A large camera sensor size gives a smaller depth of field. While a smaller sensor size gives a larger depth of field. In the next lesson, we will discuss the many practical uses of aperture and depth of field. 6. Aperture and Depth of Field: Practical Application: In the last lesson, we discussed what aperture and depth of field are and how they affect an image. But how do you choose an aperture, and when would you control the depth of field and how do these settings assist with storytelling? Let's find out. From a storytelling point of view, depth of field has a big impact on how an audience interprets an image. As storytellers within film, controlling the depth of the shot is a great way to guide the viewer's eye. When using a shallow depth of field, the eye is drawn to a very small portion of the frame. You can use this shallow focus to emphasize an important plot point in the story. Shallow depth of field can also bring attention to the emotion or inner world of a character. A tasteful thickness on. Oh my God, it even has a watermark. You can also use a shallow depth of field to guide the viewer's eye from one subject to another. Like in the sequence from Young Victoria, you can see the depth of field shifting through out each of these shots. The shots and focus are carefully choreographed with the actors movements, the nods, the turning of heads. We get the sense that they're all in on something. The depth of the field and its movement, helps illustrate this. Here's one of my favorite scenes from Whiplash. The shallow focus guides the eye to important story points. How the protagonist, Andrew, has poured blood, sweat and tears. Literally, you can see the blood and sweat on the symbols, his hands, his head, it's incredible. The insane amount of focus on the instruments and even just the parts of the instruments themselves, really communicates to me that it's all about the music. He's willing to sacrifice everything for the music. A larger depth of field allows the viewer to choose what to look at and can create context for a scene by including more of the shot and focus. Deep focus shots like in this one, from Children Of Men, allows us to see much of the world and it's surroundings in focus. The large depth helps us take in the environment, and also allows us to experiment the impact of this explosion, both visually and emotionally. Also, we see in this scene from Austin Powers, the larger depth of field helps sell the comedy. If this scene's background was blurred out, it wouldn't have the same effect. In the movie, Full Metal Jacket, we can see the majority of the frame is in detail, including all the soldiers. This gives a sense of equality that every soldier in the frame matters. Even when one character is more prominent in the frame, the soldiers in the background are still in focus. Depending on the context of a scene or story, aperture can be used to direct the viewer's eye, helping them focus on important aspects of story and character. So it's great to think about what story you're telling and using that as your guide to choosing which aperture to use. It's also important to note that in different filming situations and with different budgets and gear, changing aperture will differ. In a situation where there is a crew, a focus polar, a truck of lights, then you have so much more control over your lighting, so you can choose the best aperture for your story. When you're a one man crew filming a wedding with your mirrorless camera on a budget, the lighting and settings change dramatically, and it becomes very challenging to maintain a consistent aperture and depth of field through out your shots in a scene. In my personal experience, I attempt to use aperture for story first. However, if I'm limited by gear, there are situations where I have to make compromises. If I can, I also think about filming in a consistent aperture throughout a scene to have a similar image quality, throughout a scene's shots. Sometimes, choosing apertures is purely practical or based on limitations of gear. I move between choosing apertures depending on the situation. I do think about the story, and I do think about where I want the viewer to look. But if I'm in a dimly lit room, I'm going to open that aperture up as wide as possible to F2.8 or 1.4 to get the camera properly exposed. Or say, I'm on a gimbal where lots of movement is happening. Unless there's a good reason for me to shoot with a shallow depth of field, I'm not going to do that. I'm going to move my aperture up as high as 5.6 or F8 so that more is in focus. It's easier to set my focus on a subject and keep that subject in focus with larger depth of field. So there are practical reasons for choosing aperture as well. If I'm in a situation where I have control over light, I will think about what I want the audience to look at. Say, in an interview setting, I want the viewer to focus on the interviewee. I don't want to distract the viewer by bringing everything in focus, but I also don't necessarily want to shoot at such a low aperture so that just a sliver of the subject is in focus. If they move forward to make a point, or lean back to think, they're going to dip in and out of focus and this is just going to be distracting for the viewer. But of course, there are exceptions to this. There's a dance between aiming at using an aperture to assist in your storytelling and using it for practical reasons. To recap, in this lesson we've learned about how to use aperture to assist in the story you are telling. Shallow focus brings attention to plot points and the inner world of characters. Deeper focus brings attention to the outer world and our surroundings. We can also use aperture and depth of field for maintaining critical focus and exposing an image properly. Ultimately, we use aperture and depth of field to guide the viewer's eye. In the next lesson, we're going to discuss ISO. 7. ISO: "It's grainy, so grainy." Having an in-depth understanding of ISO will help us choose the right ISO settings to get the most out of our cameras sensor. Before we had our fancy DSLRs, mirrorless cameras, and smartphones, film was the only way to capture a moving picture. A strip of film is coated with chemicals that react to light, and how quickly it can react to a given amount of light, is determined by the film speed or ISO. The higher the ISO, the faster the reaction. The lower the ISO, the slower the reaction. ISO, the International Organization for Standardization, develops and publishes international standards. Film speed being one of them. Many people use the term ISO when referring to camera sensitivity or film speed, and this is actually incorrect. The reason it's not pronounced ISO, is because it's an acronym, and because International Organization for Standardization would have different acronyms in different languages, they decided to pronounce it ISO, which is derived from the Greek "isos", meaning equal. But I've been indoctrinated with saying ISO, and a lot of people don't know this info, and won't judge you for saying ISO. For me it's a habit, and this is how I see it for now, but I promise I will try to fix this for future courses. The film on a digital camera is the sensor. ISO on film helps us understand how ISO affects an image on digital cameras. But it's important to note that they do not work entirely the same. Here's the disclaimer. I'm not a technical expert on camera sensors and ISO. Check out the links in the notes below, if you want to go down the rabbit hole that is ISO. For now, I'm just going to do my best to get you the basics. ISO on digital cameras affects four things. The brightness of an exposed image, the noise in an image, dynamic range, and color accuracy. The lower the ISO, the darker an exposed image will be. The higher the ISO, the brighter an exposed image will be. ISO also affects the noise produced in a digital camera. Typically, the lower the ISO, the less noise overall, and the higher the ISO, you will start to see more noise overall. Higher noise also can cause what's called chrominance noise, and that shows up as colored pixels. ISO also affects dynamic range. Dynamic range is how a camera records the brightest and darkest parts of an image. In a shot like this, for example, where you want to capture the leaves of this tree and the sky at the same time, you're going to be limited by the camera's dynamic range. Either we can capture the details of the tree and its leaves, by blowing up the sky, or we can underexpose the tree and its leaves, and maintain the details in the sky. In cameras with high dynamic range, you have a greater ability to record the details within shadows and highlights. Typically, we want to capture as much detail as possible. A lower ISO gives a greater dynamic range, and a higher ISO, a lower dynamic range. Higher ISOs also affect color accuracy. At lower ISOs, the colors are more accurate. Once you've pushed the ISO to high, at a certain point, you will see that the colors are starting to fall apart. Colors become more pale and inaccurate overall. Throughout the lower ISOs, the changes in color are quite subtle. Once you reach a certain ISO it's very noticeable. Make sure you keep those ISOs down, and remember, every camera's different, and will render noise and colors differently, even if they are at the same ISO. Let's recap this lesson. The lower the ISO, the darker the image will be, producing less noise, and typically offering the greatest dynamic range, along with better color accuracy. The higher the ISO, the brighter the image will become, producing more noise, and less dynamic range, with reduced color accuracy. In the next lesson, we will discuss how to use ISO in real filming situations. 8. ISO: Practical Application: Let's discuss how to practically apply ISO to a variety of filming situations. How do I choose which ISO to shoot at? Well, because digital cameras don't render in the nicest looking noise, I tend to aim to get the cleanest image possible. That usually means filming at the lowest ISO setting a camera offers. I also aim for the greatest dynamic range, and the way to do this is to film at your camera's native ISO. When filming at native ISO, the camera is not required to increase voltage to the sensor. This is typically where the camera's sensor operates best. Every camera has different native ISOs and renders noise differently, so it can become a bit overwhelming. It might require you to search online to find your camera's native ISO. To simplify things, in the best case scenario, try to stick to shooting in your camera's native ISO. Otherwise, I'd recommend shooting at the lowest ISO your camera can go. In brighter environments, it'll be a lot easier to keep your ISO low. But shooting in dimmer locations, you will find yourself increasing your ISO. Every camera is different when it comes to ISO. some are more sensitive than others. This means that at higher ISOs, you may get a lot of noise in the shadows, and it's important to understand the limits of your camera. Try this. Find a black fabric and film in a dimly lit space. Turn up your ISO until you start to see noise in the fabric. Once you find out how far you can push your camera's ISO and still get a clean image, take note of that ISO and aim to film below that point. Let's recap. Both high ISOs and low ISOs have their pros and cons. To simplify things, shoot at your camera's native ISO or stick to base ISO. Every camera has different low light abilities, and with better technology, it's getting easier to record a clean image. You may need to test out your camera at higher ISOs to determine what amount of noise is acceptable to you. Try to work in an ISO range below that mark. Before we learn about shutter speed, let's discuss frame rates, coming up next. 9. Frame Rates: All a movie is are single images flashing in front our eyes at a determined rate which is called the frame rate. The greater the frame rate, the smoother the motion. There are a number of standard frame rates to choose between. Twenty four frames per second is the cinematic standard for film, and the majority of films that you see on the big screen are shot at 24 frames per second. The reason for this was to keep costs more reasonable. At 24 frames per second, you get a frame rate that is fast enough to create fluid motion to the eye while keeping film stock costs down. We're used to seeing 24 frames per second, so when viewing any other frame rate in theaters, it's just weird. I remember seeing The Hobbit in theaters which was projected at 48 frames per second and I hated it. Since we view things that are cinematic at 24 frames per second, if you prefer a more filmic look, I recommend you film at 24 frames per second. Thirty frames per second is the broadcast standard for television in North America called the NTSC. Twenty five FPS is the broadcast standard for television in European and Middle Eastern countries with two different types of formats called PAL and SECAM. These formats are still used today, even though TVs nowadays can push past these frame rate limitations. Plus, we have streaming, YouTube, Twitch, Netflix, which aren't limited by NTSC, PAL or SECAM, and aren't necessarily playing back at 25 or 30 frames per second. If you're shooting news or shooting primarily for broadcast, you will most likely be filming in 25 or 30 frames per second to fit within broadcasting standards. Sixty frames per second is also used for broadcast, sports in particular. You get smooth motion and this makes sense because sports are fast moving and you want to be able to capture and view all the action. YouTube and Twitch also have some videos for playback at this frame rate, and they are most commonly used for video games. I'll admit that this is a very simplistic explanation of different frame rates, but if you're producing online content, you have a lot of flexibility in which frame rates to choose to film and choose the output, too. You always have the option to convert frame rates and post. There is a lot more nuance to this, so if you're producing projects for specific outlets like broadcasts and other on-demand providers, you need to be looking into technical requirements before you begin filming. If you want to emphasize or bring attention to motion, this is where shooting at higher frame rates such as 60, 120, 240, and beyond are great options. When filming at 60 frames per second and conforming to 24 frames per second playback, you're slowing your footage by two and a half times. If you film at 120 frames per second and conform your footage to play back at 24 frames per second, your footage is being slowed down by eight times. This kind of slow motion adds drama to a shot. It enhances certain moments of action or brings clarity and attention to a movement. It can also create a dreamy feel to footage. Slow motion is a great way to draw attention to story points or impactful moments in a character's journey. This doesn't mean I would film everything in slow motion. Some projects don't include a single slow motion shot, but some projects I'd film include 24, 30, 60, and 120 frames per second. Some are entirely slow motion. Ask yourself this, does slowing the shot down suit the story I'm telling? Would this moment, shot, or sequence really benefit from this? Another purpose for using slow motion is when filming hand-held. If you're doing some sort of move with the camera and need more stability, then shooting at a higher frame rate and slowing it down in posts will really smooth the shaky cam quite a bit. For the purposes of this class project, I'd recommend sticking to playing back your footage at 24 frames per second for a cinematic look while also allowing options for slow motion. It's ultimately up to you to decide which frame rate is best for your project though. To recap, 24 frames per second is the cinematic standard, 25 frames per second is the broadcast standard for European and Middle Eastern countries, 30 frames per second is the broadcast standard for North America. Slow motion can be used to smooth shaky handheld shots. Use slow motion to add impact to your story, but make sure it serves the story you're telling first. In the next lesson, we will talk about shutter speed. 10. Shutter Speed: Shutter speed along with aperture, contributes to the exposure of an image, but also controls motion blur. The shutter is a mechanical curtain that covers the camera sensor. The longer the shutter is open, the more time the camera's sensor is exposing the image, making it brighter. A faster shutter speed results in less light getting through and the sensor exposing the image for less time, making it darker. The unique thing that shutter speed controls is the way a camera captures motion. When the shutter is open for longer, moving subjects will become blurred in the final image. The less time the shutter is open, the less motion blur you will get with moving objects. Because we're shooting video on digital cameras and not pictures for this course, I want to explain how shutter speed works on traditional film cameras and some high-end digital cinema cameras. A side-note are DSLR, mirrorless camera shutters do not work this way. They implement an electronic shutter which powers the camera's sensor on and off. If I record video on my Sony, you can see nothing is happening mechanically with shutter speed. It's all electronic. You can't see it. But to understand shutter speed better for video, let's dive into how they shot film before digital was a thing. In motion picture cameras, the shutter mechanism is called the rotary disk shutter. It looks like this. The way they work is by spinning in front of a film cameras film gate exposing the film based on the angle of the shutter. As the film moves past the film gate, the shutter spins, allowing a certain amount of light through for each frame of film. The shutter can operate at different angles. The wider the angle, the more motion blur. The smaller the angle, the less motion blur. This is because with a wider angle, the film is being exposed to light in motion for a longer period of time. A shorter angle equals shorter exposure time. Film would typically shoot at a shutter angle of 180 degrees, and now since we are used to that type of motion, it looks the most natural to us. Or in other words, if you want your videos to look like film, shoot at a 180 degrees shutter angle. On any project I work on, I will mostly follow this rule of filming at a 180 degree shutter angle. With most DSLRs and mirrorless cameras, the shutter speed is recorded in fractions of seconds. If I want to replicate filmic motion blur or get a 180 degrees shutter angle on a digital camera. The rule is to set your shutter speed to double the frame rate. There's also these nifty shutter angle to shutter speed calculators that convert for you. If I'm shooting at 24 frames per second, and I want filmic motion blur at a 180 degrees shutter, I would set my shutter speed to 148th of a second. Okay. But my camera doesn't do 148th of a second. Well then you set it to 150th of a second, which is the closest option to doubling your frame rate. If you wanted to shoot at 30 frames per second. Follow the doubling rule and set your shutter speed to 160th of a second. See you want to shoot at 60 frames per second and set it at, yes, you've guessed it 120th of a second. I typically film everything at a 180 degrees shutter angle. However, you don't always need to follow these rules. But just remember that they will give you results that will feel the most cinematic. To recap this lesson, the shutter speed is another tool for exposing the image. The longer the shutter is open, the more light comes in, and the greater the motion blur, the shorter the shutter is open, the less light comes in and less motion blur is captured. I recommend you stick to the shutter rule of your shutter being twice the amount of your frame rate so that you get cinematic motion blur. In the next lesson, we will look at practical applications for shutter speed. 11. Shutter Speed: Practical Application: After the last lesson, you might be thinking, if filming at 180-degree shutter angle results in filmic motion blur, then why not shoot at 180-degree shutter angle the entire time? Well, most of the time this is great, but there are moments that might call for higher or lower shutter speeds. In most cases, filming at 180-degree shutter angle is preferred. From a story-telling point of view, most films use a 180-degree shutter. There are moments when shooting with a higher or lower angle is preferred. If you do choose to use a higher shutter angle, you get more motion blur. In some films, it could create a dreamy or somewhat dramatic look, like in the film Gladiator during this fight scene. The director, Michael Mann, uses a slower shutter as well. I'm not exactly sure why. It might be because he films a lot of low-light night scenes to increase the exposure. I've noticed that some people seem to really like it and others don't. It's a subtle use of the effect which might be the reason why it goes largely unnoticed. You can see when pausing some of the movements that the motion blur is more noticeable than a typical 180-degree shutter angle. Let's play that back and stop. Look at the motion blur here. This effect is also used in scenes to emulate a drugged up feel. I'd skipped the tangle phase and went straight to the dual-phase. Allowing the viewer to see what the character is experiencing. This effect is really cool. But once you've filmed it with that shutter speed, everything has that quality of motion blur, and it's irreversible. This is why I prefer to not use those shutters. If I really wanted to, I can always add more motion blur or stator effects and post. Having flexibility is more important to me than baking in the slow shutter look. Where I think a slower shutter really shines is when using a time-lapse photography. Since you're taking a photograph and aren't limited by frame rates, you can slow the shutter past 1/124th of a second and expose for something like one second and get some amazing motion blur trails. If you film with a lower shutter angle, you get less motion blur, resulting in a hyper-real look, and are able to see details of moving objects and an image much clearer. A lot of people get this mixed up with a sharper looking image. You don't get a sharper image from filming at a higher shutter speed. It's not sharper. There's just less motion blur allowing you to see the details of objects in motion. You might decide to use a higher shutter speed for moments where you want to bring clarity to faster-moving objects or maybe you're filming an action sequence where you want less motion blur to enhance the action. A higher shutter can also bring clarity to points of a story and can enhance the current emotional state of a character. Saving Private Ryan is well-known for its use of a smaller shutter angle. The cinematographer, Janusz Kaminski, mentions in an interview that using a 45-degree shutter angle allowed him to get a staccato look with the movements of the actors. He said there was a crispiness to the explosions, and he also says that it gave it a slightly more realistic look. The use of shutter speed should be determined by your story first. That being said, increasing or decreasing the shutter speed by minimal amounts won't really affect the overall motion blur to the perceptible I. If you do decide to use that for exposure reasons, that's totally fine. Another good reason to adjust your shutter speed is when you encounter flicker. A lot of lamps, fluorescent lights, computer monitors, etc., they can run at a different frequency than our shutter speed. The simple solution to flicker is to adjust your shutter speed until you don't see flicker anymore. I would say that I mostly film using a 180-degree shutter angle. There may be times when I will crank up the shutter speed to reduce motion blur and increase detail of objects in motion, and mostly during slow-motion shots. I guess after this lesson, I should try switching things up a bit and experiment with some different types of motion blur. Let's recap. A slower shutter speed increases motion blur which can give a dreamy, dramatic, or even a drugged up feel, like viewing an image in slow and fast motion at the same time. A faster shutter decreases motion blur, which can create a more realistic look and can give a more detailed view of fast-moving objects. If you do find yourself in a situation of flicker, try adjusting your shutter speed until you don't see any, or there's very little of it. For the most part, you can film using a 180-degree shutter angle. If you do choose to dramatically increase or decrease the shutter angle, make sure it serves the story you're telling. In the next lesson, we will talk about how to expose an image properly. 12. How to Properly Expose an Image: Good exposure is key for creating images that look great and have the most flexibility in post-production correction. In this lesson, we will determine the steps to exposing an image properly. Proper exposure is incredibly important in order to retain detail in your images and for the most, flexibility in post-production. It's overexposed. If you overexposed an image and blow the highlights, the camera's not capturing any of that information. When you throw that into your editing software, you're going to be disappointed because when you attempt to bring that exposure down, there's no information there and it becomes, well, it becomes unusable. The same goes for shadows. In some situations, underexposing the image results in shadows losing all detail. In others, it results in high levels of noise. So how do we get good exposure? The first step is to turn on some exposure reading settings. A good place to start is with the histogram. Most cameras have a histogram and what they do is tell you where the shadows and highlights of an image are. The peaks on the left side of the image represent shadows, and the peaks on the right side represent the highlights. All the other luminance values lie in between. Underexposing results in the peaks falling far to the left and you can see that we start to lose detail in the shadows. When overexposing, we can see the peaks moving further to the right showing that the highlights are becoming blown out and we are losing detail. In my opinion, the best tool for managing exposure would be using a waveform monitor. But a lot of these smaller DSLR mirrorless cameras don't have them. You can, however, rent or buy an external monitor for greater control over exposure. I personally don't own an external monitor, but I do rent them if I need them. I'll explain how they work in Premier Pro. In a lot of editing programs, you have a waveform monitor and it's the same as what you would see in an external monitor with the waveform setting. Here we have our shadows down here, our mid tones or middle gray around here. Then we have our highlights right here. If you look to the left, you can see these numbers from 0-100, which tells us how bright or dark the exposure is. The way you read a waveform monitor is from left to right, just like an image. In the left side of this frame, you can see Gavy holding this color checker and you can see it right here in the waveform monitor. For instance, we have this black strip here, and that is somewhere around here on the waveform. It gets darker here with these windows and then this light strip which is right here. This is the black windows and that light strip kicks up and then the windows again, right here. Then we have this gray strip and it's right here. You can see it, right there. This white, bam, right there. Then all these colors and luminance values scattered all around. This big old chunk right here, okay, what do you think it is? It's Gavy's skin tone. The highlights are around 60 IRE and then probably some of his beard right here. Shadows, beard, his hair, and this, okay, that's my proxy logo for editing. Then you have this little bump here, which again, that's the window frame right here. I hope this gives you a better idea of how waveforms work. The zone system was developed by photographers Ansel Adams and Fred Archer, and it was created to determine the best exposure for certain situations. For instance, if we look at the zone system chart, you can see it goes from zero, which represents pure black, all the way to 10, which represents pure white. All the other illuminance values lie in between. The zone system was originally created for film development, but I still find it has its uses in video, by using it as a reference guide. This shows us roughly where things need to end up in our measuring tools. Let's take a look at this shot here. You can see that my skin tone is exposed at around 70 IRE. Okay, you can see my beard in the waveform, so let's just crop that out, and now you can see just my skin. There you go. You can see that it's just between 60 and 70 IRE, which is right around where my skin tone and its highlights should be. Now let's say I expose my skin tones above 70 IRE. Even though I've kept it from clipping, it would still be considered for exposure. This means we aren't just exposing to keep our histograms and waveforms from clipping highlights and crushing shadows. We're also exposing for different tones and where they lie within the zone system. You can use the zone system as a guide. Remember, if you overexpose a bit, or underexpose a bit, you can adjust it to its appropriate zone or exposure in post. Of course, this is within reason. Always aim for the best exposure possible. Exposing an image can be tricky because not all cameras have the dynamic range that can capture all the details and highlights and shadows at the same time. Things like the sun, bright lights or windows are naturally incredibly bright. A lot of the time, especially if you don't have lights or a camera with high dynamic range, you will need to blow them out in order to get a proper exposure of a subject. I mean, when you look at the sun, the sky or bright lights, they're naturally very bright. So on camera it's more acceptable to blow out the highlights of these sources. One last tool that I use a lot are zebras. I find this function very helpful in high contrast, brightly lit situations. The way I like to use zebras, set it to 100 percent. That means that when the highlights of my image are overexposed, you will see all of these lines that look like zebra lines and they show up on the parts that are overexposed. I will expose all the way up until I hit the edge of overexposure. In fact, I would even start with an overexposure reading that blows out the highlights and then slowly take my exposure down until all the zebras have disappeared on the parts of the image that I don't want to be blown out. In this shot here, I've kept the sky overexposed so that when I enter the frame, I'm not a silhouette and you can still see my face. Silhouette lighting is also fine too. But at least with the zebras, we know what we're blowing out and whether we want to be intentional about that or not. As you can see, proper exposure can become a tricky thing to maneuver depending on the situation along with the type of gear and lighting you have access to. In my opinion, if you want to ensure the best exposure and have the greatest flexibility in post, this is what I would recommend. Use your histogram or waveforms to get a proper exposure set. Then make sure your zebras are set to 100 percent so you know if you are overexposing the highlights or not. This way, you can become deliberate about whether or not you want to choose to blow the highlights. Also, think about where things lie on the zone system and how you want to manipulate those tones. I've filmed with other video professionals over the years and they see my screen full of zebras and exposure settings and they're like, "Whoa, there's a lot going on there." I always respond with, "I just don't trust this little LCD screen." So why would I leave it up to chance, especially when you have these tools that can tell you when things are overexposed? You should use them. To recap, overexposing the image results in losing detail and highlights, and underexposing results in losing details in the shadows. In some situations with bright lights, the sun, or windows, it's acceptable to blow the highlights. Use your histogram or waveforms to get a proper exposure. Zebras are great for knowing exactly when you're blowing up the highlights. So I'd recommend keeping that on, and if you don't have zebras, stick to using the histogram. Try going outside and filming in bright situations, dark situations, dawn, dusk, broad daylight. Really put those exposure reading tools through the ringer to get comfortable setting good exposure. In the next lesson, we're going to learn about how aperture, shutter speed, and ISO can work harmoniously. 13. Using Aperture, Shutter Speed, and ISO, Harmoniously: Understanding proper exposure is just one part of the puzzle. The other is understanding how to use aperture, ISO, and shutter speed harmoniously while obtaining proper exposure. We know what proper exposure looks like. We will use the histogram and zebra settings to get a proper reading of a scene. But how do we get there? Here's my recommended approach. What's the purpose of your shot? Are you trying to bring focus to the beauty of the flowers in the foreground? Are you trying to show the vastness of the location you're in? Think about your story and its purpose first. Keep your shutter speed constant. What I mean by this is choose the amount of motion blur you want and stick to it. I recommend shooting at a 180 degree shutter angle, which is setting your shutter to twice the number of the frame rate you are filming at. Don't adjust the shutter to get proper exposure, keep it constant. Only change the shutter speed when changing your frame rate to ensure it stays at a 180 degrees shutter angle, or if you're trying to achieve a creative look for a particular shot within a sequence. Since your shutter speed is constant, the first thing to decide when filming is whether you want lots of your environment in focus, or if you want a shallow depth of field, or perhaps you want something in between. Once you choose the depth of field, try to keep this setting constant throughout filming a scene to maintain consistency. After you have a preferred aperture setting, use your ISO to fine tune exposure throughout your scene shots. In most indoor locations and shaded or cloudy locations, this technique will work fine. But when in brightly lit outdoor locations, you have no choice but to increase your aperture setting, which isn't always ideal, but sometimes necessary. The other option is to use an ND filter. An ND filter acts like sunglasses for your camera, cutting the amount of light entering the lens. This allows you to shoot at 2-8 in broad daylight. If you're doing a majority of filming outside in bright sunny situations, picking up a variable ND filter is a great idea. I'm going to contradict myself a bit here. The best case scenario, the ideal options when adjusting exposure is to either adjust the environment's lighting or to use a cinema camera with a built-in ND. We would have our shutter speed at 180 degrees to maintain filmic motion blur, we would have a constant aperture set to our preference for the scene and for consistent depth of field, and we'd have our ISO set to the camera's need of setting for a clean image. But those are ideal situations. That might require more time, more crew, more money, more advanced gear. The reality is, with DSLR and mirror-less cameras, ND filters can be a pain. When you have a time crunch, it's easy to disregard those ND filters. Try this. Bring your camera out with you for a walk. Try setting up a shot. It doesn't really matter what you shoot. It could be a flower or a tree or a moving car, whatever. Before you expose a shot, think about what the best combination of settings to capture that moment, object, or sequence. What's the purpose of the shot? How does it fit into the story? This is just an exercise, so things don't need to go too deep here. After you know the purpose of your shot, then follow the steps above and adjust your settings for correct exposure. For example, I was filming here for part of one of my lessons and I was feeling silly and wanted to get some overly sentimental shots. So I decided to switch my frame rate to 60 frames per second for an over dramatic effect. I went for a shallow depth of field at F2.8 to also emphasize the dreamy sentimental feel. Then I also changed my ISO to 1600 which is the native ISO for my camera. It was overcast and I had tree coverage, so I didn't need an ND filter. Also, this gives you an idea of how easy it is just to film a quick sequence. I didn't take it seriously. I just shot what came to mind first. I'm going to play the sequence over to recap. Here we go. When adjusting exposure, remember to keep your shutter speed constant. Determine which aperture you want to shoot at, then adjust the ISO to achieve proper exposure. If you are in a brightly lit area and needs to film at low aperture, use an ND filter to adjust your exposure. In the next lesson, we will talk about some of the math behind measuring light. It sounds super boring, but trust me, once you get this concept, it's really going to help you understand how each exposure setting affects the other. So stick around for that. 14. The Relationship Between Aperture, Shutter Speed, and ISO: In this lesson, we will explore the connection between aperture, ISO and shutter speed. Understanding how they connect will give you greater control over exposure when you're adjusting any one of these settings. I mentioned in the lesson on using aperture, that we measure light in what are called stops. A stop is simply either doubling or cutting in half the amount of light that the camera lets in. If I were to change my f-stop from f2.8 to f4, that would be decreasing one stop of light or halving the amount of light my camera lets in. Now the same goes for shutter speed. If I change my shutter speed from 1/50th of a second, to 1/100th of a second, I would also be halving the amount of light my camera lets in, which again, would be decreasing the amount of light by one stop. Lastly, the same goes for ISO. If I change my ISO from 200 to 100, again, I would be halving the amount of light and decreasing the amount of light by one stop. This means that if you're changing any of your exposure settings, you can quickly determine whether you need to halve or double another exposure setting to maintain proper exposure. Once you understand that you are simply doubling or halving the amount of light, you can quickly figure out which setting you need to change in a given situation. So for example, in this shot here, we're filming at 30 frames per second, 1/60th of a second shutter speed, aperture at f4, and ISO at 1,600. We then decide we want to change our frame rate to 60 frames per second for slow motion. By doing this, we need to change our shutter speed, to 1/120th of a second, or as close as our camera allows. Remember, to maintain a filmic motion blur, the rule is to shoot with a shutter speed that is double our frame rate. By changing our shutter speed from 1/60th to 1/120th, we are decreasing the light by one stop. If I change our aperture from f4 to f28, that would be increasing the light by one stop. Or I can change our ISO, from 1,600 to 3,200, which would also be increasing light by one stop. Because I want to maintain a constant aperture throughout these two shots, I'm left with ISO. Now if you look at these shots side-by-side, you can see that they have different settings, but identical exposure. Another example would be this scene here. We're filming at 24 frames per second, 1/50th shutter speed, aperture is set to f5.6 and ISO at 800. I want to create an even shallower depth of field, so I change my f-stop to f2.8. So in this case, we're decreasing our aperture from f5.6 by one stop to f4, and then another stop to f 2.8. We've decreased the overall exposure by two stops. To maintain identical exposure from our previous shot, we will need to adjust one of our other exposure settings, ISO or shutter speed. Remember, the only reason to adjust shutter speed is when changing frame rates, or if we want a specific type of motion blur. We aren't changing frame rate and we want to maintain a film like motion blur, so we are left with ISO. So then we will decrease the ISO from 800 to 400. That's one stop. Then from 400 to 200, which is another stop. Again, we have two shots with different settings and identical exposure. The more you shoot, this will become second nature and you won't be doing calculations in your head. You'll just start to automatically adjust settings to your liking. For example, when you're filming a wedding or a corporate video, something where you have to run and gun, trust me, you won't be having time to sit down and do these calculations, you're going to be moving around too quickly and won't want to miss the perfect shot. But when you do decide to switch your frame rate, you will know exactly what you need to do to maintain matching exposure. This is a simple idea and it is incredibly beneficial to understand, that when adjusting exposure, we are simply doubling or halving the amount of light. So try this. Focus on various objects within a variety of lighting situations. Set your exposure for your preferred settings, take a picture or record some video. Then mess up any one of the three settings. Either bump it up a few stops or down a few stops, and try to figure out what other settings you can adjust to maintain proper exposure from your previous shot. So now we have different settings, but the same exposure. This is part exercise and part practical. This might apply more to people in running gun filming situations, with very little amounts of gear or control over lighting. Ideally, we're going to try to keep our aperture constant throughout a scene shots. We're going to be keeping our shutter speed, where we have cinematic motion blur, which only really requires us to change it if we are changing our frame rate. You most likely will be trying to change your lighting and ND. If you don't have those things, your ISO. The best way to learn is to go out and film stuff. You will naturally start to work out how to adjust your settings and which settings work where, and with what type of light. To recap, a stop is a measurement of light. You're either halving or doubling the amount of light that the camera lets in. Understanding this concept will help you determine what to set exposure to quickly. Work at it until it becomes second nature. In the next lesson, we're going to learn about white balance. 15. White Balance: Using the white balance setting in your camera is of utmost importance when aiming for color accuracy, and can create some unique looks in camera. To understand white balance, we need to first learn about color temperatures. Color temperature is the warmth or coolness of a light source. Different light sources have different color temperatures. For example, light bulbs appear warm, and daylight appears more cool. Color temperature is measured in what is called Kelvin. Weirdly, the warmer the color, the lower the number and vice versa. The white balance setting is the way we tell our camera what the color temperature of an overall scene is. When we set white balance, we are telling our cameras what white looks like under a certain light, making the colors look like they should. For example, if I fill in daylight, I would set my camera's white balance to 56,00 Kelvin, which is approximately what the color temperature of daylight is. If I'm filming in my living room, with tungsten light bulbs, I would set my white balance to 3,200 Kelvin, which is what the color temperature of a tungsten bulb typically is. The reason why I'm using approximate values is because the temperature of lighting varies greatly. Daylight changes dramatically with sunrise and sunset being between 2,000 to 3,000K, twilight being between 7,500 to 10,000K. The lighting in the afternoon being around 5,500K, and overcast, roughly around 6,500K, it varies. If you don't know what the color temperature of the lighting in a specific location or scene is, you would need to get a white card or an 18 percent gray card. To capture custom white balance, place your white or gray card under the same light that you plan on filming in. Every camera is a little bit different. So look for the white balance setting, then select Custom, and then aim your camera at the white card in heck capture. You can see here it's telling me that the light reflecting off of the card comes in at 8,300 Kelvin, mostly because it's overcast, and the time of day which was during sunset. Let's try setting a white balance for this light here. Select custom white balance, hit capture, and we get a white balance of 3,100K, but wait, what's this? It says M6. There is another setting for color accuracy, and that's what's called tint. The tints in an image either adjust the color green or magenta. Sunlight's have either a green or a magenta tint to them, and it's very difficult to see on this tiny LCD screen. When I've just set my white balance there, it's saying that the light has a green tint to it. By adjusting the magenta tint by six points, the camera is counteracting the green tint coming from this light. Now the camera has a proper white balance for anything lit under this light. This is why it's so important to set white balance in various situations, you never know the quality of light you're dealing with, and this is the best way to get the most accurate white balance. What about all of these other white balance presets? What about shade and auto white balance? I don't actually use them. It's fine, if you really want to use a preset, you can. But in this class, we're aiming to have full manual control. Having full manual control of your camera, and being more precise with your white balance helps you to not have to rely on presets and to grasp over time a deeper understanding of Kelvin temperatures in different environments. As you use your white balance card, you will start to see a trend in different lighting situations. For example, in daylight, I'm aiming to film at 5,600K, in overcast or shape, I'm shooting at around 6,500K, or even 7,000 K. Indoor lighting, I can get away with shooting at 3,200K, sometimes I even shoot at 3,600K. Study Kelvin charts, get a white balance card or an 18 percent gray card. Once you become familiar with the patterns of lighting temperatures in different locations and situations, you'll be able to set your white balance quite alright, without using a cart. Let's recap. White balance is a setting that tells the camera what white looks like under a certain type of light. It adjusts for warm and cool color temperatures and also compensates for a green or magenta tint. Use a white balance card, learn the Kelvin scale and memorize color temperatures of certain lighting conditions, so you can be quick on the dial when shooting. In the next lesson, we're going to talk about what white balance to choose in different lighting situations. 16. White Balance: Practical Application: In the last lesson, we discussed what white balance is, how to set it, and the importance of a white balance card. But there are a few other important factors to consider when choosing white balance for your shoot. Let's look at some tips on how to apply white balance in real filming situations. Mixed lighting is incredibly common. You'll be filming in situations with light fixtures of every kind. It's not ideal, but sometimes there's just no way around it. When you can, turn off the lights indoors and use the natural light coming in from outside. Natural light will render the nicest and most natural colors. You won't have to worry about strange color casts hitting your subject and you won't have to deal with the headache that mixed lighting can cause in post. This is especially true when dealing with mixed lighting, hitting skin tones. The best option for a space is to limit it to one source of light. But there are many situations that this isn't possible. Special events and weddings are notorious for these types of situations. Let's say you have split lighting with two different color temperatures, tungsten and daylight. In this case, you will need to choose one or the other. Set your white balance to 3,200 K and the tungsten light hitting the left side of my face becomes balanced and the daylight hitting the right side of my face becomes cooler. The overall scene looks cooler as well. Set your white balance to 5,600 K. The daylight hitting the right side of my face becomes balanced and the tungsten hitting the left side of my face becomes warmer. The overall scene looks warmer. Mixed lighting can be very interesting and can communicate different kinds of ideas. We're not going to get into that in this class. But a lot of films use color to achieve a certain tone or feel. It's just really cool. No pun intended. If you have mixed lighting that is hitting your subject from all sides and it's a wash of mixed light, then select the white balance that compensates for both. For example, here we have a wash of daylight and tungsten hit our subject from the same side. If we balance it for daylight, it comes out too warm. If we balance it for tungsten, too cold. Let's set our white balance to 4,300, so we land between 3,200 K and 5,600 K. We end up with a more balanced image. When you're properly adjusting white balance to compensate for the supposed Kelvin temperature of a scene, you may find that the proper white balance is less desirable than an adjusted white balance. For instance, the color temperature of candlelight sits around 2,000 K. If you set the correct balance, you get an image that doesn't quite look right, or at least it doesn't match the warmth of the candlelight. Shooting at a higher incorrect white balance to retain the warm ambiance might be preferable in this case. Another example would be filming a sunrise or sunset shot where the supposed white balance is somewhere between 2,000-3,000 K. If I set my white balance to 2,500 K, we get an incredibly blue hue, which can be very interesting. It's also important to note that, yes, the sun is at a white balance of 2,500 K. But if you look at the ambiance of the scene as a whole, the light of the sun isn't really hitting everything. That's why the overall color is blue. You need to take into account how much of the light source of a certain temperature is hitting your surroundings. Also, if you look closer, you could see that it is overcast in the shot as well. So the overall white balance should be warmer to compensate for this. Let's set our white balance to the other side of the spectrum, to 9,500 Kelvin. Look at this, we get a very warm image. I prefer this more because this is how I interpret a sunrise, to be warm in color. It's important to think about the source of light and what its white balance is, but also the overall ambient light and what that white balance is. Depending on your story, you may choose to film a cooler tone, and that's another great option. You can also find a place somewhere in between at say, 5,600 K, which I normally like to do, and then I can make small adjustments to the color in post. Small adjustments to white balance are fine. You can warm up or cool down an image in post, but beware, if you attempt to make big changes to your image's white balance in post, you have to deal with potential strange color casts, bending, colors not looking accurate, and just not having enough flexibility from the image to correct a shot in post. It could result in an unusable shot. The reason for this is that most of these DSLR mirrorless cameras systems are 8-bit, while some render colors at 10 bits. The technical terms aren't necessarily important here. But what is important is to understand that the more bits your camera can shoot, the more color information it can capture. This results in a smoother transition between colors and more flexibility when editing colors in post. This is why you might have heard a lot of filmmakers preferring the film in raw format. Raw offers incredible flexibility, allowing you to change your white balance in post. If you're shooting raw, don't worry about it. You can fix it in post. If you aren't filming in raw, make sure you aim to get the intended colors in camera so you don't have to deal with the headache that comes when you are trying to fix it in post or when you have to dump a particular shot due to unwanted color casts. I had a few shots at a cathedral that initially I really liked and then realized too late that I filmed one of these shots in 3,600 K and the other in 4,300 K, I thought I'd set the correct white balance, but obviously not. I tried to fix it in post, had a really rough go of it. If there is an next time, I would underexpose of it more to get a silhouette look, set custom white balance, and maybe even bring a light to compensate for how bright the window is. Mistakes happen. We live and learn. We fail. We try gain. Small changes in Kelvin for eight or 10 bit images are fine. Big changes. Be aware. To recap, the majority of the time, you will want to use proper white balance. But there could be certain lighting conditions where you may prefer to use an incorrect white balance to dial in a different look. With mixed lighting, if you can, try to limit it to one color temperature to avoid a wash of color. If you have no choice but to film a wash of mixed light, try to find the white balance that lands between the two different light sources. If it's even and coming from two separate directions, choose one temperature and let the other stay warm or cool. This is a tricky one and it takes practice and experience. Bring your camera out with you wherever you go. Practice setting your white balance for different shots or scenes. Try leaving your white balance card at home and using your Kelvin charts to determine the best white balance setting. You just have to practice, practice, practice. In the next lesson, we're going to talk about picture profiles. 17. Picture Profiles: Picture profiles can go a long way in making your footage more flexible in post, or creating a look that you like in your camera. It's important to understand which picture profile's right for your film making workflow, so you can get the best image out of your camera. You'll find a menu in your camera settings with a number of picture profiles, or picture styles. These settings allow you to adjust and change parameters that determine an image's characteristics. These characteristics control a recorded image's saturation, contrast, sharpness, and color. Every camera brand has its own picture profiles, shipped with each of their cameras, and offers a variety of looks to suit specific scenes. In Canon cameras, we have a number of picture styles, and they are all designed to suit a specific type of imagery. Landscape has a boost in saturation to make the colors of a landscape shot pop. Then we have portrait, which apparently is great for portraits. These are called standard picture profiles, and they look pretty good in camera. The only problem is that once you throw that on a big monitor, you see that you are losing a ton of detail in the highlights and shadows. Not all picture profiles are created equal, some are better than others at providing good dynamic range, while also giving a decent in-camera look. If you have proper exposure and white balance, standard picture profiles don't need as much work in post, but offer less flexibility in dynamic range, and when color grading. There are other profiles called log profiles, which give you a flatter, low contrast, low saturation image. Every brand has its own version of this, C-Log, S-Log, V-Log, and so on. The reason for this, is because it's designed to capture a large dynamic range. You can maintain more details within your highlights and shadows. A log profile also allows more flexibility in post-production. If you're filming in situations where you need to capture a high dynamic range, or a lot of bright highlights and dark shadows within the same image, this profile is a great choice. The downside to log is that you will need to do more work in post to get the image back to looking normal, which is an art in itself. If you have the time and knowledge of how to color grade log footage, or have another course on color grading you're keen on, then go for it. If you're unsure about color grading, and aren't too worried about having that extra bit of flexibility, then try filming in a standard profile. I've worked with both standard profiles, and log profiles, and enjoy using both. It all comes down to the particular scene or project I'm working on. Personally, at the moment, I am filming on a Sony camera. I've never enjoyed filming in Sony's log profiles, and found color correcting the footage to be quite challenging. I've been using a custom profile called E-O-S-H-D Pro Color. I like to film using the standard version of this, and there's also a log version that I can film in to match my standard profile shots. For projects with a quick turnaround and lower budget, I mostly shoot in standard. On those difficult shots, where I want to maximize dynamic range, I switched to log, and match the look of my standard profile in post. This particular profile, although it is a standard profile, is far better than most others, and it's specific to Sony cameras. On my Canon camera, I don't have a C-Log available, but I have installed a free log profile, called Cinestyle, which can be found on Technicolor's website. I've also filmed in a neutral picture style, and have adjusted a custom profile to get a low saturation, low contrast, and low sharpness look to emulate a log profile. The sky's the limit when it comes to picture profiles, and it really comes down to personal preference, or you can just follow my preference and Google the best picture profile setting. It's great to film in standard for ease and speed, but I would highly recommend shooting in a log profile, and taking the time if the budget allows, to dial in your look in post. To recap, If you want more flexibility, have the time, budget, and the skills or desire to be skilled in color grading, then shoot with the log profile. If you want to save time in post, and don't mind sacrificing a bit of dynamic range, stick to a standard profile. The next lesson is all about focus. 18. Understanding Focus: Having control over your image isn't simply limited to exposure, and color, focus is another very important aspect when filming. Understanding focus in theory and in practice will greatly benefit your work. Focus is essentially how sharp or soft a captured image is, depending on your aperture setting. As you twist the focus ring right or left, you're pushing or pulling the depth of field. If you remember the lesson on aperture, we talked about the depth of field, and how it's affected by which aperture you choose. If you shoot at a small f-number, such as f2.8, you will have a shallow depth of field, and as you turn the focus ring, it's very noticeable that you're moving things in and out of focus. With a higher f-number, you don't notice it as much because you have more depth of field to work with. Depth of field has differing levels of acceptable focus. There's the sharpest point of a lens that we want to aim for when obtaining focus, and then there are the acceptable focus parts that surround that sharpest point. These points are acceptable, but not as good as the sharpest point of focus. Let's look at some lenses to understand focus a bit better. Older vintage lenses have markings for a visual representation of focus. So for instance, on this lens here, you can see a lot of markings, don't get overwhelmed it's not as confusing as it looks. Here we have an aperture ring. Below the focus ring, our hyper focal distance scale shows measurement in feet and meters. The white markings are meters, and the yellow in feet. This shows you at what distance something is in focus. If I move my lens to five feet, whatever is five feet away will be in focus. You can also see here that this lens can focus as close to 0.45 meters, this is what's called the lenses minimum focal distance. Every lens has an MFD, and some even have macro abilities. Macro is incredibly helpful for flexibility while shooting on one lens. Now what's cool about these vintage lenses is that they tell us at what distance we have acceptable focus. For example, if I'm shooting at f8, and I focus on the subject that is five feet away, look at the corresponding eights here, they create a nice little space between them. Everything between these eights, if shooting at f8, will be an acceptable focus. So the sharpest point of focus will be at five feet, and the acceptable points of focus will be roughly between four and a half feet and six and a half feet. This is also a vintage lens, which is considered to be quite a bit softer in focus than most newer lenses, so results will vary. Basically, this is a visual representation of the depth of field available. On this vintage zoom lens, you can see that the amount of the zoom also affects the depth of field. At [inaudible] angles, you have a greater depth of field. When filming at f11, and zoomed all the way out 35 mill, our range of acceptable focus is now roughly just over three feet to just under six feet. We can see from the camera's point of view that the vintage camera at five feet is in focus. The lens at four feet is in focus, but the lens at three feet is just out of focus. At longer zoom lengths, you have a smaller depth of field. Basically because when you're filming on a long lens, the elements of an image become compressed along with the depth of field. Again, if we go back to the zoom in, you can see that at f11, the markings are slowly starting to shrink until we have just under four feet to around four and a half feet of acceptable focus. From the camera's point of view, you can see that the camera at four feet is in sharp focus, the vintage camera is just out of focus, and the lens at three feet is also just out of focus. It's important to note when you are setting focus, the distance markers are calculated from the subject to the camera sensor, not to the front of the lens. That's why cameras have these markings, this marking is called a film plane marker. On digital cameras, this is where your camera sensor is located. You might have seen some behind the scenes footage where focus pullers are using measuring tapes to set focus. They are measuring the distance from a subject to the camera sensor or film plane in order to determine where to set perfect focus. Now you most likely will not be using a tape measure to gain critical focus in your DSLR or mirrorless cameras, but it is good to know how these things work so you can become more comfortable with focus. To recap, understanding these concepts will help you become more knowledgeable about how focus works, and become overall more comfortable when focusing. Learning about the marks on lenses helps us know how focus works, and gives us a greater understanding of how aperture, and lens lengths affect what will be tack sharp and in acceptable focus. In the next lesson, we're going to learn the best way to set focus. 19. Setting Focus: Aside from carrying a measuring tape around with you or using the markings on your camera lenses for focus, there are a few other helpful tools and settings when obtaining focus. Using the zoom function on your camera is one of the best options when obtaining sharp focus. Digitally zoom in all the way and get the picture looking as sharp as possible. Some cameras allow you to zoom in while recording, others do not. It's great to have the zoom function while recording because sometimes your subject moves, or if you're having trouble seeing on that little screen, whether your shutter is still on focus, you can always zoom in while recording to refocus. Some cameras have what is called focus peaking. Basically, all it does is highlight the parts of an image that are in focus. Sometimes setting your focus peaking to low will yield the greatest results. This way your camera's LCD won't be littered with red outlines and you will only be shown the sharpest points of the image. Focus peaking works by detecting edges of highest contrast in your scene. If you find that you don't have enough contrast, you can increase the focus peaking setting so that it can detect the edges easier. Autofocus in some cases is totally fine. For instance, filming someone walking towards the camera is very difficult to focus manually. It can be done, but you may want to stick to autofocus for this. Another great option for autofocus is when using a gimbal. It's great for following someone while doing complex movements and changing the distance between you and your subject. One thing to be careful of is focus hunting. Focus hunting is when your camera is attempting to figure out what to focus on. If you're using foreground in your shots, such as trees or leaves, your camera will end up changing focus mid-shot, so use autofocus with care. One thing that has helped me when adjusting focus is to figure out which way you need to turn your focus ring to get far focus or close focus. Then when you figure that out, get it stuck in your brain that if you're focusing on something far, you turn your lens this way and when close you turn your lens this way. I know this sounds super simple and straightforward, but I've seen lots of times when editing footage where the camera operator panics on an important shot and can't remember which way to turn the ring to get proper focus. That being said, focus takes a lot of practice. The biggest thing I can say about focus is to use it to tell your story. Use it to direct the viewers eye, use it to direct the attention to a character's emotion. In this shot, without giving away spoilers, we can see that Homelander is clearly upset about something. The shallow focus brings attention to his inner world, but also shows that the focus is all on him, that he's self-centered. As he lands, the camera racks focus to the house where he plans to exert his power and energy. In this way, the focus acts as a container for his anger. This is just my interpretation. You could watch this series and decide for yourself. When you're attempting to show details, make sure they're on focus. When attempting to guide the viewers eye by racking focus, make sure you get an intentional smooth shift of focus from one subject to the next. Anything slightly out of focus or sloppy focus pose can look like an unintentional mistake. This is in-focus, this, this is out-of-focus. The viewer will start to wonder, what was that? They will become distracted and your shot will lose its purpose of directing the focus and attention of the viewer. This doesn't mean you can't shoot things out of focus. I love the out-of-focus look, but only when it looks intentional or if it serves the story. Make sure your focus choices look intentional. Try this. Sit on your favorite chair or sofa or maybe a park bench, aim your camera on objects at various distances. Try adjusting focus first, if available, using the feet and meter markings on your lens. Not every lens has these. Then try using your digital zoom to punch in and obtain correct focus for an object. Try moving further away, try moving closer. Test out the minimum focal distance for your lens or lenses. Adjust the aperture so you can create more focus challenges. This is great practice and will give you a good idea of your lenses limitations and strengths when it comes to focus. To recap this lesson, use the zoom function on your camera to set your focus. If you have focus peaking available, use that in tandem with the zoom function. Practice your focusing skills. Make sure your focus, whether in or out-of-focus, is deliberate and serves the story you're telling. Up next, I'm going to share some tips on shooting your story sequence. 20. Filming Your Story Sequence: The reason why we learn about the technical aspects of filming on digital cameras, is so that we could tell more effective stories. The time you've spent learning and applying these techniques and settings, in practical application will assist in better storytelling. I'm also hoping that you feel a lot more comfortable, and knowledgeable when it comes to beginning to operate any camera with manual mode. So now comes the next big step, which is to create your short story sequence, so you can showcase what you've learned. Remember, a story has a beginning, a middle, and an end, and ideally it connects with its audience. The point of this course is to have a deeper understanding of your camera and its settings, to fulfill the purpose of the stories you want to tell. The purpose of a shot, a sequence, or the overall story is up to you. For the purpose of this course, we're not looking for perfection. You're experimenting, training, trying things out for the sake of trying things out, and learning from the experience. Please be kind to yourself during this process. There are a ton of variables that go into telling an effective story. We haven't covered all of them because this class is mainly focused on camera settings. Keep in mind that, when you are working on this project, you're mainly showcasing what you've learned, camera settings wise, and how it applies to the story of your sequence or shot. You are framing, shot movements, editing music, they all contribute, but they are secondary to the main goal of this course, which is to showcase an understanding of the learned material. Do your best to use your camera settings to tell the story. That means achieving proper exposure, deliberate focus, preferred color, temperature, along with choosing the cleanest ISO, manipulating depth of field, choosing frame rates and their motion blur. Don't worry, you'll do great. With that being said, here are some tips on what to film and how to film it. Your story doesn't need to be elaborate. Go to a location. Think about three shots that might tell the story of the people in that location or the location itself. Or maybe you're following an animal or an insect, limit yourself to film three shots that you think tells the story best. Go far back and include a lot of the scene you're filming, so the audience can see where you are going closer. Capture some important details that might reveal more about the story you are telling. Keep it simple. You can even tell the story in two shots, or even one shot. What happens at the beginning, the middle, and the end? Someone digs a hole, then plants a seed, and finally waters the soil. Super-simple, nothing crazy. Or film someone doing something, making cookies, playing guitar, or maybe working. You might have the time and resources to aim to create an emotional connection, and that's great. If not, don't worry about it too much, try focusing on how the techniques you've learned in this course can assist the story you're telling and its purposes. For example, let's look at the sequence I filmed. I wanted to film the first day of spring and bring a little peace and calm and inspiration to people's days. I thought my intentions for the shoot would be well supplemented by using extreme, shallow depth of field, using F2. Shooting in slow motion, 120 frames per second, with filmic motion blur 1-250th of a second and filming at 5600 K white balance, but I also added additional warmth in post. I could have changed my white balance on location to something closer to 6500 K to achieve a warmer look, but I didn't. Now if I had filmed everything at a deeper focus in 24 frames per second, and changed my white balance to something cooler, it would change the entire feel of the shots, the story and its purpose guided my technical choices. We always look toward the story first when making technical choices. That being said, you may be facing challenges like, lighting conditions, having too little, or maybe you have too much light to serve your story best. We must adapt, change, and unfortunately, sometimes compromise. You will not laugh. You will not cry. Or do what Stanley Kubrick does and don't settle for anything less. He is known for adapting different lenses to have different abilities onset. Zeiss created its very own ultra fast lens, an f/0.7 so Cooper could film under candle light. I believe he also modified the lenses used in full metal jacket, so that he could maintain a deep focus to suit the idea that every soldier was important in the frame. I mean, I'm being tongue-in-cheek here. Obviously, we aren't all Kubricks with all the time, and budget to adapt our gear to achieve certain settings to suit the story. But this just shows the length, filmmakers will go to tell a story in the way they see fit, without letting technical limitations derail their vision. So at least we can be inspired by this to perhaps find other ways to overcome, challenging filming situations. To recap, a story has a beginning, a middle, and an end, and it can make an emotional impact. The ultimate goal of a story is to create change. Keep your projects simple. Try limiting it to a few shots. Think in terms of what happens at the beginning, middle, and end of your sequence. Think about how you want your sequence to hit your audience. What are your intentions, to make people laugh, cry? To make them angry? Have fun. Experiment and make mistakes so you can learn from them, and make sure you post your finished projects to the Project Panel, so everybody can see your work and you can get feedback. I'll see you in the next lesson for final recap. Good luck. 21. Final Recap and Thank you!: Yes. You've made it. Honestly, that was a lot of material we covered. I'm hoping you were inspired to take your filmmaking to the next level. Don't feel bad if you need to rewatch any of the material that you might be struggling to understand, or if you have any questions, go ahead and ask them in the discussion tab and I will answer them as soon as I can. Here we go. The final recap. Choose your camera settings based on your story and its purpose first. But remember, there are practical reasons to choose settings, especially if you are limited by light or gear. Aperture is the opening mechanism in new lens that controls light. The bigger the aperture or smaller the f-number, the more light is in and the shallower the depth of field. The smaller the aperture or the greater the f number, the less light is let in, and the greater the depth of field. In addition to aperture, the other factors that alter depth of field are, how close an object is, the focal length of the lens, and the size of your camera sensor. Deep focus brings contexts to your scenes, environment, and characters outer world. Shallow focus directs the viewer's eye and can draw attention to details of the characters inner world. Native ISO is a camera's overall sensitivity to light. The lower the ISO, the darker the image will be producing less noise and typically offering the greatest dynamic range along with better color accuracy. The higher the ISO, the brighter the image will become, producing more noise and less dynamic range with reduced color accuracy, stick to shooting in your camera's native ISO. Otherwise, I'd recommend shooting at the lowest ISO your camera can go. Choose your primary frame rate for filming and playback based on where you will deliver your final project. Slow motion emphasizes movement, brings attention to moments and story reveals greater details of an action and can be a tool to smooth handheld shots and post. Shutter speed controls motion blur and exposure. The higher the shutter speed or lower the shutter angle, the less time an image is being exposed, resulting in less motion blur. The lower the shutter speed or greater the shutter angle, the more time an image is being exposed resulting in more motion blur. This is one tool for telling a story. Use with caution and remember the importance of the 180 degree rule and its effect on filmic looking motion blur. Trust your exposure readings, the histogram, waveform and zebra tools are great for ensuring you're not losing an image's detail, like clipping the highlights or crushing the shadows. When adjusting aperture, ISO or shutter speed by one stop, we are either doubling or halving the amount of light. The white balance setting is the way we tell our camera what the color temperature of an overall scene is. Use your white balance, or 18 percent gray card to achieve proper white balance of the scene. Standard profiles are great for speed and ease. Or if you're limited by time and budget, they do yield a lower dynamic range, losing detail in your shadows and highlights and have less flexibility in post. Filming in LOG is the best option for flexibility and post, giving a high dynamic range, more detail within an images, shadows, and highlights. LOG does take time to adjust and post. Yes, it's very cool that you can use the tape measure to set focus or even use the markings on your lens to obtain focus. But for the most part, please use your zoom function on your camera to obtain focus. Peeking is also a great tool. Always double-check your focus. Have fun, experiment, try your best. Fail and learn from mistakes you cannot learn without trying first, upload your finished shot sequence to the projects page, so other students can be inspired to create their own, and so you can get feedback. If you've enjoyed this class and found it valuable, please leave a review and recommend it to a friend or someone you know, who you think might find value out of it as well. Please also follow my profile to stay up to date with new classes. If you haven't seen my class on video editing techniques, give it a watch and apply the learn techniques to the sequence you just shot for this class. Also thank you so much for watching. I'm very grateful for the responses I have gotten since I've started creating courses, and I'm just really happy that people are learning and growing in their work. I feel great that I can be part of that journey. A huge thank you to you for engaging in the lessons and posting your work. Thank you. I'll see you soon. 22. Bonus Lesson: Intro Film Breakdown: I realized I missed a great opportunity to share my own thought process with story and camera settings by using my intro film as an example. So in this lesson, I'm going to talk through the intro film for this course. By doing this, I'm hoping that I can help further illustrate how story and other obstacles might influence camera settings and film-making choices. This intro film had a few layers. It was meant to showcase what students would learn in the course, so I wanted the viewer to feel like they could see parts of themselves in the character. The class project is to create a short sequence. This intro film was almost like my own class project for this class, it's kind of meta. I also wanted to do something different than a talking head intro video and do my best to practice what I preach, which is using story to connect to your audience. I knew for this class I wanted to create a short story sequence that I could add to the project gallery to kick things off for students. But then of course, I got a bit carried away and thought how awesome it would be if my intro was my short story sequence project. Naturally, I followed my ideas and let them grow and I wrote it down as a loose script. In lesson 3, we discussed what a story is. A story has a beginning, middle, and end; and has the ability to connect with its audience emotionally. Let's break down the intro film. In the beginning, we introduce our main character and the narrator who we can also consider another character in this story. Beginning also presents the problem, which is that he doesn't have a great grasp of his camera and its settings resulting in not the greatest shots, and this leads to what is known as the call to adventure. Either the main character can accept defeat and leave his camera in the garbage or answered the call to learn more about his camera and grow in that skill. The middle of the story presents the journey or the solution, which is my class. I'm not trying to imply that my class will solve all your film-making problems, I hope it's helpful, but in the intro it's obviously over the top on purpose, so that adds to the comedy of it. The middle also contains what the class is about because I need the student to understand what they're getting into. Typically in the middle, we have what's called rising action, which is where the character is presented with obstacles and overcomes them, and then more obstacles, and then overcomes those until we reach the climax of the story. In this case, the rising action is the character absorbing new information and practically applying it in different filming situations. We don't necessarily see the obstacles explicitly here, and for the most part, the rising action is swift and mostly pain-free for our character, because I wanted the students to be encouraged and excited about learning more so than thinking about the problems they'll face when taking the course and applying it to filming situations. There are so many obstacles that get in our way as filmmakers, so I didn't want to put more of a burden on the viewer. We want it to be exciting and encouraging. To look at the positive, was more important in this case. The middle of our story also includes the climax, which is when our character goes back to the initial location where all his problems began. In this case, he refilms the sequence, selecting more appropriate camera settings for his project, making him achieve his goal. This is when we get to the end of the story, which is after our character has settled the main conflict. He's figured out how to use this camera, he's good to go. This part of the story includes when he gets awesome feedback and filming new projects using his new knowledge, and then the final title card with his reaction. That end reaction in a lot of movie trailers would be considered the button. Usually, it teases the audience and to excite the audience a bit more. The reason why I put that in there was because I wanted the main character to also be reacting to the title card itself. It's one final thing to get the audience excited about this awesome course. When I originally wrote this, I didn't have everything exactly how it was in the final edit. Each stage of the production process includes adding or subtracting elements of the story. I did, however, have a purpose for the story, which is for people to sign up for my class. As I went through the process of writing and shooting and editing, I was constantly weighing my options of what elements of the story to keep and let go of. That was determined by the purpose of my story. For example, originally, I had a whole other segment where I was sitting on my couch looking at my camera and then finally deciding to go out and film a sequence. You're sitting there staring at your camera. Your camera staring back at you. You staring at your camera. Your camera staring back at you. You're ready to make something epic. After filming it and putting it in the rough edit, I decided it wasn't necessary because it wasn't serving the stories purpose. One, it didn't add anything we don't already know about the character. This scene here, I think reveals character better. Keeping the scene with me on the couch, looking at the camera would be redundant. Two, cutting it out helped us get into the meat of the story quicker and presents the problem more quickly too, which I'm hoping relates to the viewer. It helps retain the viewer's attention and keeps them engaged. When in doubt, ask yourself, does this element idea affect camera setting, etc? Does it serve the purpose of the story? I don't have a ton of experience filming myself, so this was very challenging. Because I was filming myself, I did a couple of things to make my life easier. These things both serve the story and didn't necessarily serve the story. Let me explain. For the most part, I was shooting at 24 frames per second. I also shot at 60 frames per second for some of these kinds of shots here, and I shot at 120 frames per second for these two shots here. For the most part, I was sticking to a 180 degree shutter angle for all frame rates with the exception of this one, which was shot at one-four-hundredth of a second. You might be asking why, and the reason at first was because I wanted to be more dramatic. I wanted the camera to really stick out. I also wondered what it would look like if I took the shutter speed further down and increase the motion blur of the movement. That could have been interesting as well. Moving on, I chose a ISO 1600 because it's my camera's native ISO. I might not have chosen an f-stop of 5.6 if I was able to operate the camera. Because I wasn't able to fill myself and operate at the same time, I chose an aperture that would keep me in better focus. I didn't have the best tools for focusing, so I used this foam roller to get focus and trusted that when I answered the frame and sat down on this chair, I would be within my camera's acceptable field to focus. You can see in some of the shots, it's not the sharpest, it could be sharper, but choosing a higher f-stop gave me a bit more depth and a bit more room for error when it came to focus. When it came to white balance, I used daylight balanced lights at 5600K, so I set my white balance at 5600K. That's why this light back here is so warm, because it's actually 2800K. But what this does here is it gives us a nice contrast with color, and also adds a little warmth to the scene. Another interesting thing about this light here, and I didn't notice this at the time, but if you play back this shot at a different speed, you can see that it has a very faint flicker. Also the flicker, thankfully, wasn't on my face, it's just on the walls here, and that doesn't make it a huge deal to me. I also filmed in 4K resolution. We didn't touch on this in this course, but what 4K allows us to do is to place a 4K clip in an HD sequence and have the ability to crop the image and digitally zoom into the image without losing quality. 4K resolution is twice the size of HD resolution. You can either keep the image at 50% scale and you get to see the entirety of the image or you can zoom in up to 100%, effectively cropping the image where you want without losing quality when you output your video to HD. Because I didn't have the ability to operate the camera, I used 4K resolution to give me the ability to re-crop and post in case my framing was off. Framing yourself is super difficult, so I needed this flexibility. In this shot with me in slow motion, I didn't have 4K available, and you can see that I'm further off to the right of the frame because I couldn't see myself. Another benefit of filming in 4K, which assisted the storytelling, was that it allowed me to these quick, wacky zooms. This class looks insane. Those zooms essentially wait some of what are meant to be comedic moments or character realizations. These little movements all accumulate, build anticipation, bring emphasis to character and story, and are really there to help guide the audience's focus and attention, both onscreen and emotionally. Wow. So you can see it here, I'm using the 4K to re-crop on the mouse and my face to show the panic that the character is experiencing. If I were to just cut this without zooming in each time, the sequence looks more flat. With the digital zoom, I can get away with it almost looking like an entirely new shot. Also, this illustrates the idea that you always want to be adding something new to the frame if you're going to cut back to the same shot so that you're providing the audience with new information that's relevant to the story. If you're not giving you any new information, then you may want to consider cutting the shot or using a new shot altogether. One of the last elements I added was using slow motion. I use a little motion to emphasize and overdramatize moments like the click of the mouse. We have the build-up and overexaggerated anticipation, which contrasts with the reality or the real-time playback of the footage. It's funny because you're expecting to see epic footage and then you get these terrible karate moves and subpar footage. The use of slow motion to overdramatize and create anticipation, it helps sell the comedy. Again, this serves my intentions to connect to the audience using humor, turn these intentions to serve the purpose of my story, which is to encourage people to take my course. That's it for this lesson, guys. I hope it was helpful, and I hope it helps illustrate how every element of the production process is determined by the overall purpose of the story you're telling. Thanks so much for watching. Thank you for the amazing reviews guys. I'm looking forward to seeing you in my next course very soon.