A little late to the party, but that never hurt anyone.
The band I've chosen for this class's assignment is..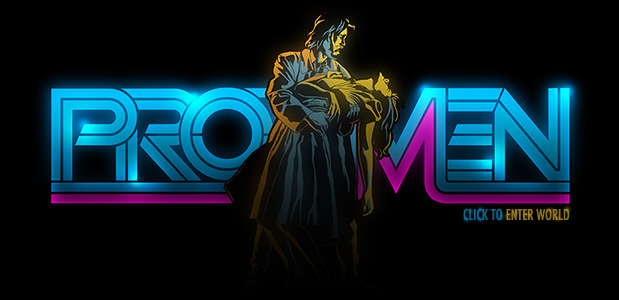 A unique band with a cult-like following within the video game and "geek" realm, the Protomen create concept albums based on the video game Mega Man. With three albums under their belt, two rock opera's about the Mega Man universe and a third album featuring a live performance of Queen covers. The nine members of the band play a variety of instruments creating a very large and operatic sound.
Their sophmore album, Act II: Father of Death, is one of my favorite albums of recent and I can't get some of the songs out of my head. With a sound almost straight out of the 80s with wailing guitars, booming synths, great vocals and a story driven record from start to end, its an album that world builds. As a prequel of sorts to their first album, the rock opera follows the story of scientist who spends his whole life creating humanoid robots, only to have his partner use them to take control of the city and banish the good scientist from it's walls.
Update #1
Looking at a lot of their past graphics, the band tends to focus on a simple neon motif and strays away from the use of video game cliches such as 8-bit figures and obvious references to the source material. I want my poster to be more influenced by a lot of the more retro 80s work out there.
I'm drawing my inspiration for the design and sketches from a few different places and artists. One of my favorite artist right now James White (signalnoise). Very 80s, very neon, and very clean vector art. Another awesome inspiration I've been looking at is some of the early works by Sakke Soini, another modern artist/designer who's completely embraced the spirit of the 80s.
For my sketches I did real quick and dirty ideas, a lot of the focusing on triangles and a few lasers-like designs. But some of the few that I really liked used the idea of the "city" from the album. I think its where I'm leaning, more of a visual, clean vector look than the gradient heavy 80s work.