UPDATE: 2-20
I am designing a poster for Robert DeLong's Just Movement Tour.
Robert DeLong is an up-and-coming singer-songwriter breaking ground on the EDM Scene. He has many elements from other genres enriching the EDM experience and making him a stand out artist. Not only does he deliver great beats, funky dance music and catchy lyrics there is also genuine meanings behind all his lyrics.
". . . a more dynamic electronic experience . . . The one-man electro-band's debut, Just Movement, is an energy flash that's part folky confessional, part computer junkyard jam session."
–Kerri Mason, Billboard
From his facebook about section...DeLong began performing his genre-bending songs in 2010, where he uses MIDI interfaces, a full drum set, drum pads, keyboards, laptops and game controllers, looping his music to fuse electronic dance beats with rock 'n' roll melodies.
I have been lucky enough to see him 3 times over the past year and have been so pumped after every show. He is a one man show but magically makes so much music all on his own. His stage prescense if fun and energetic. He plays and jumps around stage with a wii control and sega joystick. HIlarious! I am so excited to see what this year brings for him with big shows such as Electric Forest and Governors Ball booked.
Robbie & his signature Orange X Logo

Concepts:
1. My first concept comes from an interview he gave this week. While discussing his most recent album he talks about his process of how he created all of his tracks. His first single "Global Concepts" was created after he shut himself in a closet for 5 hours. I can imagine a dark room with a closet cracked and color exploding out representing the crazy sounds he is creating. I want the viewer to want to be in that room...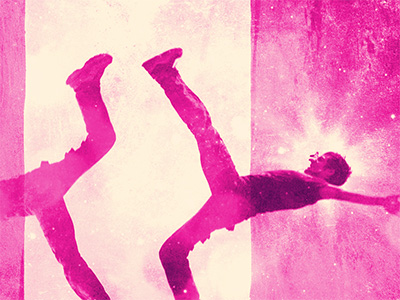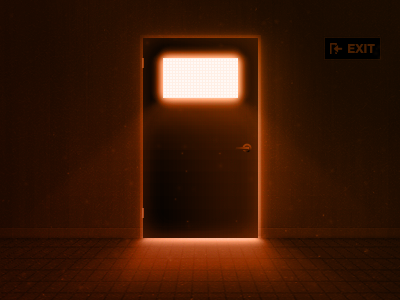 2. This idea is based off of his fan base called Tribe of orphans. It started out as his and his friends partying and gowig to shows as a group. Which then followed him to all his shows. This expanded into his fan base which now covers themselves in tribal face paint etc. I would liek to represent this unity and incorporate the tribal paint scene at all his shows. Below a photo of me (right) at a show

Texture & colors

3. This concept comes from his awesome use of game controllers to make his loops and great beats. I feel that the joystick would be a great object to illustrate and create a bold graphic from that. Hopefully applying some electricity through color and shapes. I have a few ideas for a background texture. I love this one photo he has for an interview with scribbled lyrics written all over his body. He also has spoken of being a "geek" and being into computers etc so a pattern may come from that.
Please let me know what you think and check out his music if you have a chance!