Miss this live session? Check out the recorded class here!
Turn a quote you love into an impactful illustration that you'll want to share far and wide (and get the chance to win a free annual Creative Cloud membership).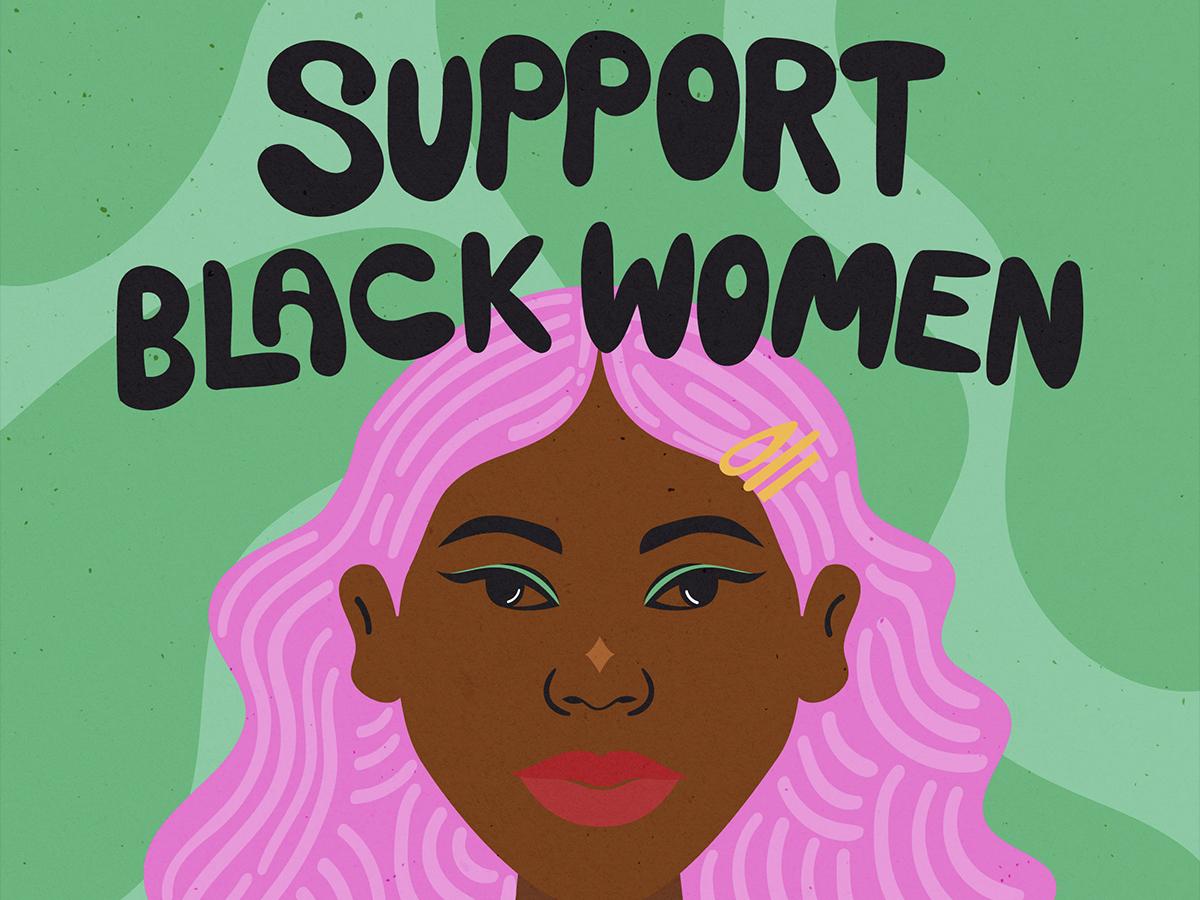 Skillshare Premium Members are invited to join us on Thursday, November 19th at 3:00 PM EST for a live online Zoom session with illustrator and designer Sophia Yeshi about creating illustrations based on meaningful or inspiring messages. The session will run for approximately 60 minutes. Click the "Remind Me" button above to register!
This class is in celebration of the release of the new Illustrator for iPad (which you can now download from the App Store), so Sophia will be illustrating in the program and sharing some of her favorite features. Plus, our friends at Adobe have given us a sweet party favor—three attendees of the Live Session will win an annual Creative Cloud Membership (valued at $599). To participate in the giveaway, all you have to do is show up live for this session, and then share your project in the discussion forum below for a chance to win. Terms & Conditions for this giveaway can be found here.
Sophia Yeshi is a queer Black & South Asian illustrator and graphic designer in Brooklyn, NY. She's been designing in one form or another since she was 12, and created Yeshi Designs to shine a light on Black women, women of color and folks in the LGBTQ+ community of all shapes and sizes that are bold, dynamic, and demand attention. Now she works with beauty, fashion, lifestyle, tech, and media brands like Instagram and Refinery29 to create culturally-relevant work centered around topics she's passionate about like climate change, mental health, body positivity, and self-confidence.
This live session will include:
A discussion of how Sophia takes a quote or phrase that's meaningful and figures out how to visualize it

A peek at the entire process from idea to illustration, from sketching ideas to creating a layout to adding the bold colors and patterns Sophia is so known for

A chance to get comfortable in the new Illustrator on the iPad as Sophia works in the app and shows off some of it's great new capabilities
While you're encouraged to work in Illustrator on the iPad along with Sophia, you'll learn some new design and illustration skills no matter how you're drawing along. Throughout the session, you'll be encouraged to work alongside Sophia and ask questions. Feel free to add questions in advance of the event (discussion forum below) or bring them live to the Zoom session. We look forward to seeing you soon!
How to Participate:
Click "Remind Me" above to register for the live session.

On the day of the event, we'll post a link to join the Zoom call. 15 minutes prior to the start time, we'll open up the room so you can access the event. Make sure you're subscribed to "Updates from Skillshare" in your

account settings

to receive an email reminder 15 minutes before the session starts.

Come with your questions, or just listen in!
What to Know About Zoom:
Zoom is a free online video conferencing tool. Download it to your device

here

.

Note: Zoom will download automatically when you join your first call.

Once you've joined the Zoom call, use the "chat" window to type your questions in real time. We'll get through as many as possible!

To make sure everyone can hear, we'll be using Zoom's "mute" feature so that audio is coming through from the teacher's end only.

You are encouraged (but not required) to turn on your camera.

We want to keep Zoom a safe space for everyone — please abide by Skillshare's

community guidelines

throughout the session.