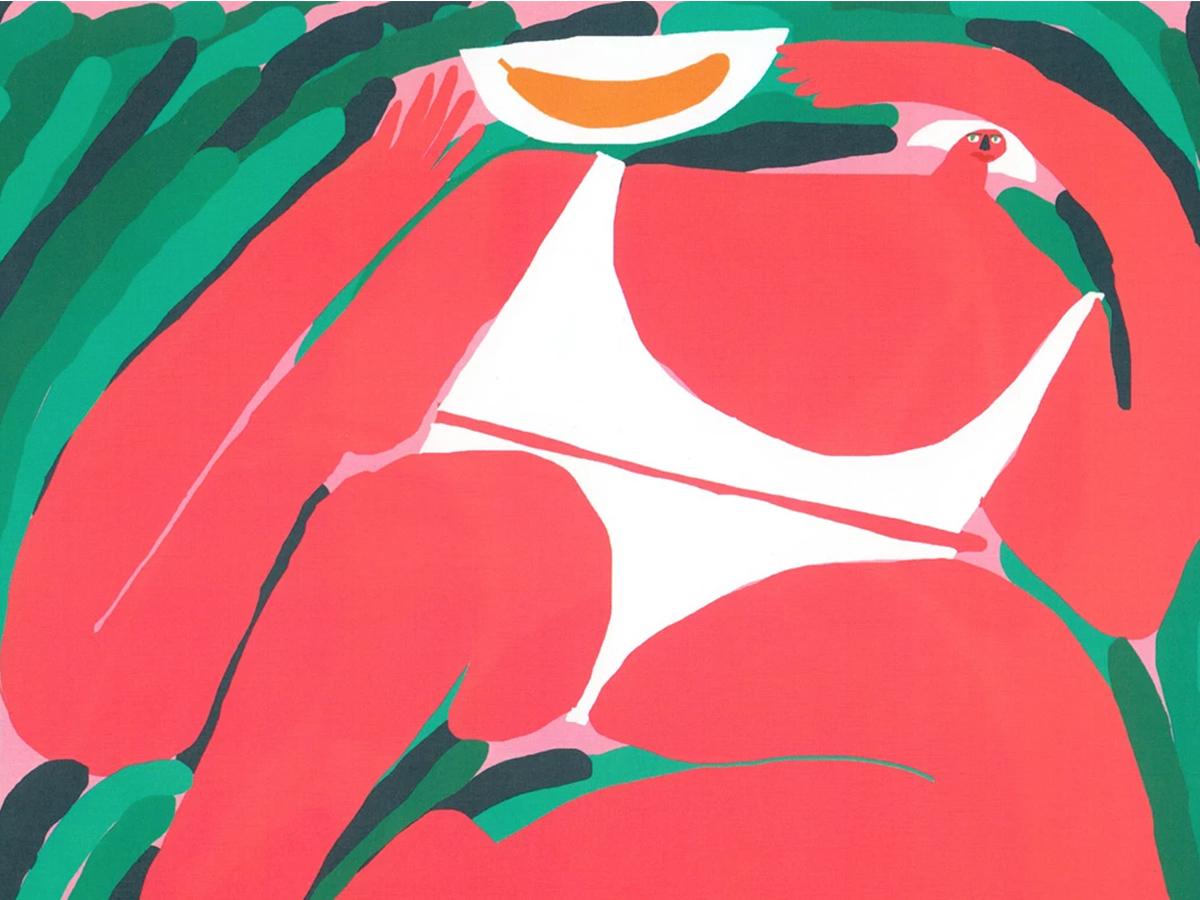 Even now, when our environments are so limited, the world around you can be an endless source of inspiration. Learn how to harness it in this fun and collaborative Live class with artist Amber Vittoria!
Amber Vittoria's first Live session was a huge hit, and she's back by popular demand to lead students through her process of finding inspiration from the world around her! Finding inspiration can be harder than ever with the many pressures on us this year, and Amber is no different. With creating so vital to her personal expression, she's learned to capture what's around her to spark ideas for her pieces. Now, she's sharing her tactics and insights with you!
Alongside Amber Vittoria, you'll learn how to:
Observe your environment with an open mind

Mindfully allow ideas to take root in your brain

Take note of things that interest you and catch your eye
Translate these observations into your art
Join Amber for a fun and fruitful session about looking at your world in a new way, and pick up some tools you'll be able to return to for your future creative pursuits anytime you need them.
Skillshare Premium Members are invited to join us on March 30th for a live online Zoom session with Amber Vittoria all about breaking creative block. The session will run for approximately 60 minutes. Click the "Remind Me" button above to register!
Amber Vittoria is an artist working in New York City. Her pieces focus on femininity and the female form, leveraging physical traits such as overtly extended limbs and rounded features.
Amber is a Forbes 30 Under 30 Recipient, One Club Young Gun, Society of Illustrators Gold Medalist, American Illustration Chosen Winner, AOI World Illustration Shortlisted Artist, and ADC Annual Award Winner. Her work has been recognized by Print Magazine, It's Nice That, Computer Arts, HuffPost, Teen Vogue, and Man Repeller. Some of her clients include Facebook, Warby Parker, The New York Times, NBC, Google, K-Swiss, Refinery29, Marc Jacobs, Gucci, Condé Nast, Adidas, and Snapchat.
Throughout the session, you'll be encouraged to work alongside Amber and ask questions. Feel free to add questions in advance of the event using the discussion forum below, or bring them live to the Zoom session. We look forward to seeing you soon!
How to Participate:
Click "Remind Me" above to register for the live session.

On the day of the event, we'll post a link to join the Zoom call. 15 minutes prior to the start time, we'll open up the room so you can access the event. Make sure you're subscribed to "Updates from Skillshare" in your

account settings

to receive an email reminder 15 minutes before the session starts.

Come with your questions, or just listen in!
What to Know About Zoom:
Zoom is a free online video conferencing tool. Download it to your device

here

.

Note: Zoom will download automatically when you join your first call.

Once you've joined the Zoom call, use the "chat" window to type your questions in real time. We'll get through as many as possible!

To make sure everyone can hear, we'll be using Zoom's "mute" feature so that audio is coming through from the teacher's end only.

You are encouraged (but not required) to turn on your camera.

We want to keep Zoom a safe space for everyone — please abide by Skillshare's

community guidelines

throughout the session.