Note from Skillshare: Here is the Zoom link to join today's Zoom call with Gia at 3:00 PM EST. **Please note that we'll grant access to the Zoom call 10 minutes before the event's start time. If you're unable to join at the scheduled time, follow Gia on Skillshare to be notified when a recorded encore goes live. Please email us at [email protected] with any questions or feedback, and thank you for your support as we continue to expand our Live offerings.
Sketch out some creative ideas for illustrated lettering inspired by your favorite comfort foods—while learning a sprinkling of important Black history.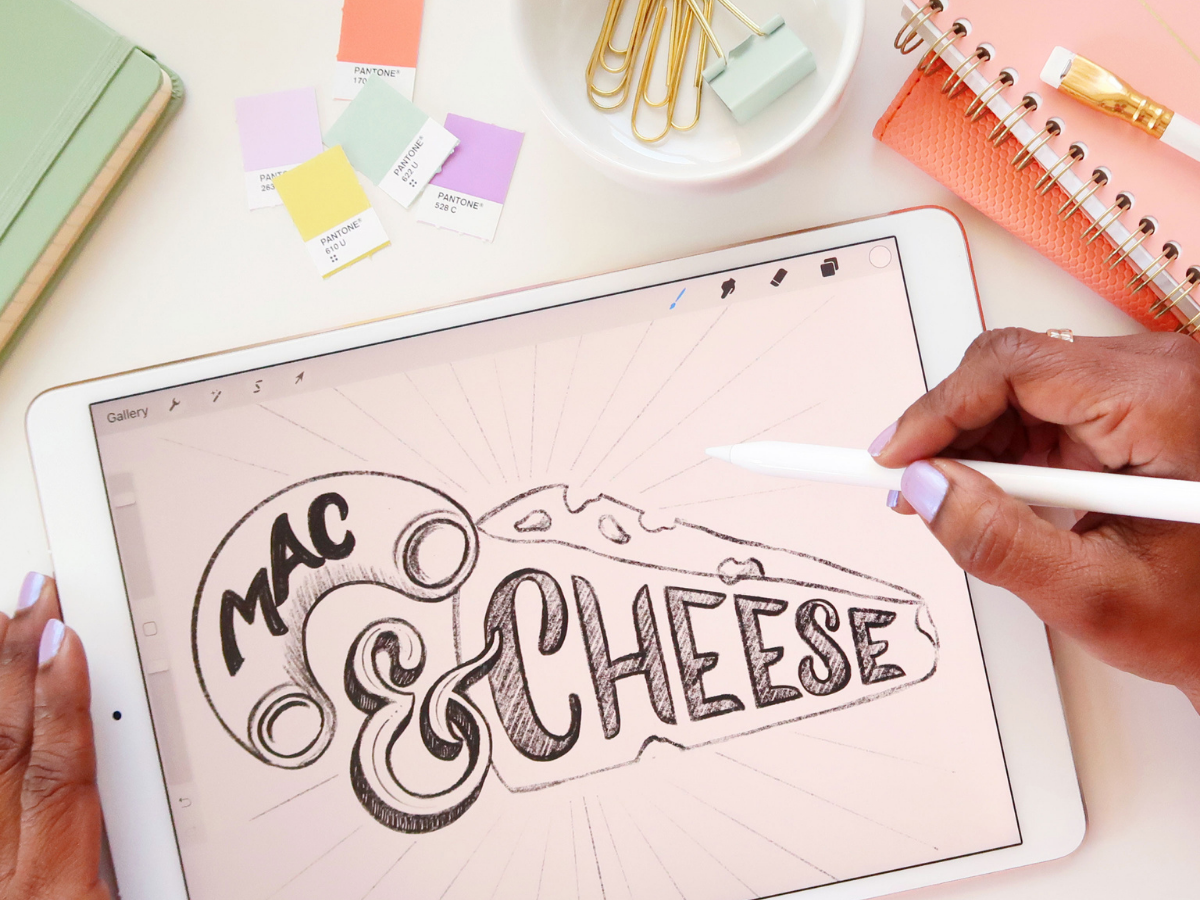 Skillshare Premium Members are invited to join us on Tuesday, February 2nd at 3:00 PM EST for a live online Zoom session where you'll get to sketch alongside artist Gia Graham as she comes up with creative ideas for food-inspired illustrated lettering. Along the way, she'll help us kick off Black History Month by sharing the story of the African American chef who introduced Americans to many of our favorite treats. The session will run for approximately 60 minutes. Click the "Remind Me" button above to register!
Gia Graham is a designer, hand lettering artist, and illustrator who was born and raised in Barbados and now creates beautiful digital art from Atlanta, Georgia. She has many years of experience working across the design industry, but now focuses on hand lettering, stationery design, and pattern design. A Skillshare top teacher, she's shared her handy skills, tricks, and techniques with over 18,000 students.
This live session will include:
Throughout the session, you'll be encouraged to work alongside Gia and ask questions. Feel free to add questions in advance of the event using the discussion forum below, or bring them live to the Zoom session. We look forward to seeing you soon!
How to Participate:
What to Know About Zoom:
Related Classes: