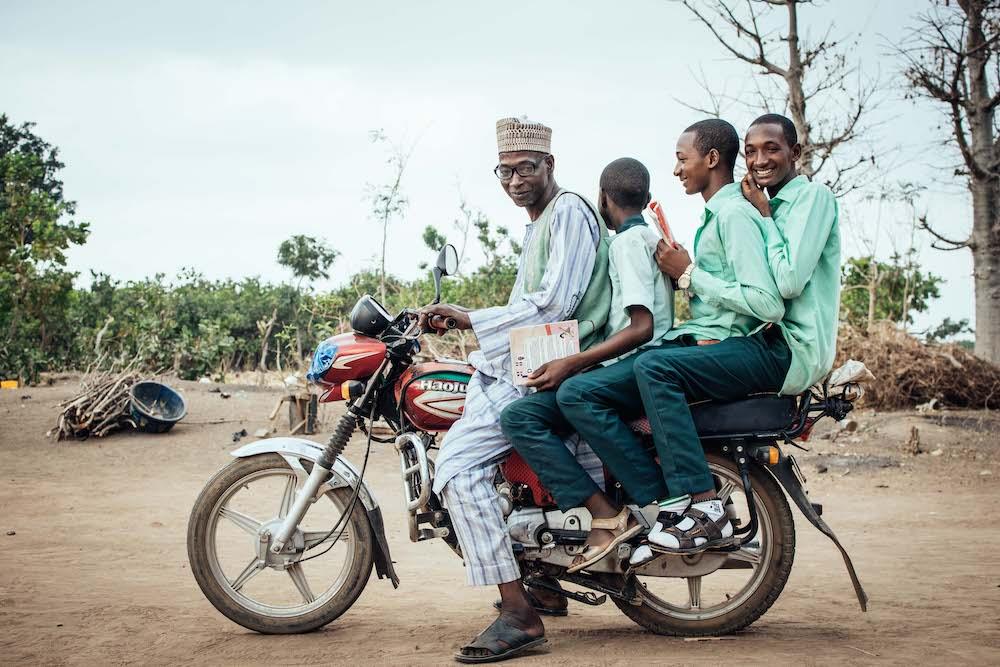 Learn to create a polished, professional photography portfolio from prolific photojournalist KC Nwakalor!
Build a portfolio that will get you noticed — and help you land the jobs you want. KC Nwakalor is an Independent Documentary Photojournalist and Producer based in Abuja, Nigeria but works extensively across West Africa. His work aims to humanize real issues (mostly Socio-economic, Health and Environmental) within the region.
He has been commissioned by notable International publications and Organizations like The New York Times, Bloomberg, The Financial Times, CNN, USAID, UNICEF, WFP, Adobe, OSIWA, Global Citizen, Rest of World, Open Government Partnership, Sight Savers, Mines Advisory Group, Amnesty International, Jeune Afrique, Options UK, Ipas, Empower Africa, Already Alive, DDC, Jpeigo, Cherie Blair Foundation and Connected Development. KC has been published in The New York Times, Business Week Magazine, BBC, Aljazeera, NPR, Washington Post, CGTN, The Africa Report, MSN, Wordt Vervolgd Magazine, Bright Magazine, amongst others.
Skillshare Premium Members are invited to join us on Tuesday, July 28th for a live online Zoom session with KC Nwakalor, all about creating your photography portfolio. The session will run for approximately 60 minutes. Click the button above to register!
This live session will include:
An overview of what should or should not be present in a portfolio
How to arrange a portfolio to make sense to a viewer
How to select your work for the biggest impact
This class is perfect for folks just getting into the world of professional photography or who are more seasoned and would like some tips for making their portfolio even more robust!
How to Participate:
Click the button above to register for the live session.

On the day of the event, the "register" button will change to a "join live session" button at the time the class starts. Make sure you're subscribed to "Updates from Skillshare" in your

account settings

to receive an email reminder 15 minutes before the session starts.

Come with your questions, or just listen in!
What to Know About Zoom:
Zoom is a free online video conferencing tool. Download it to your device

here

.

Note: Zoom will download automatically when you join your first call.

Once you've joined the Zoom call, use the "chat" window to type your questions in real time. We'll get through as many as possible!

To make sure everyone can hear, we'll be using Zoom's "mute" feature so that audio is coming through from the teacher's end only.

You are encouraged (but not required) to turn on your camera.
We want to keep Zoom a safe space for everyone — please abide by Skillshare's community guidelines throughout the session.