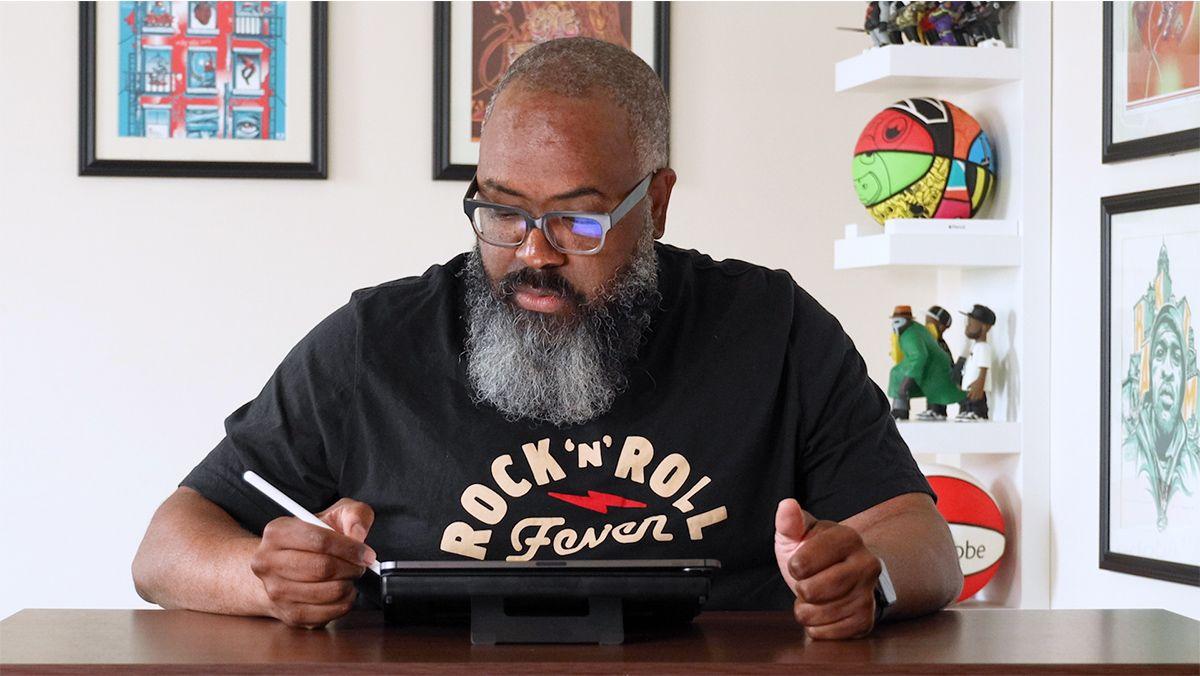 Break creative block, explore and experiment, and draw something together with Rob Zilla III!
Skillshare Premium Members are invited to join us on Tuesday, May 11th at 3:00 PM EST for a live online Zoom session with Robert Generette III (aka Rob Zilla) to learn all about one of Rob's go-to creative block breakers: ad lib illustration. The session will run for approximately 60 minutes. Click the button above to register!
This live session will include:
Tons of chat participation — together, you'll help Rob decide what to draw

Experimentation and exploration with different colors, shapes, and compositions

Prompts and ideas from the community that you can draw along with
Throughout the session, you'll be encouraged to work alongside Rob and ask questions. Robert Generette III is an award-winning illustrator, educator, father of two, and self-proclaimed "vector art monster" based in Washington, DC. Under the pseudonym Rob Zilla III, he uses an iPad Pro to create compelling sport illustrations and portraits for clients ranging from Nike Baseball and the NBA to Wacom and Adobe. Don't forget to download the assets Rob will be working with here so you can follow along!
How to Participate:
Click the button above to register for the live session.

On the day of the event, we'll post a link to join the Zoom call. 15 minutes prior to the start time, we'll open up the room so you can access the event. Make sure you're subscribed to "Updates from Skillshare" in your

account settings

to receive an email reminder 15 minutes before the session starts.

Come with your questions, or just listen in!
What to Know About Zoom:
Zoom is a free online video conferencing tool. Download it to your device

here

.

Note: Zoom will download automatically when you join your first call.

Once you've joined the Zoom call, use the "chat" window to type your questions in real time. We'll get through as many as possible!

To make sure everyone can hear, we'll be using Zoom's "mute" feature so that audio is coming through from the teacher's end only.

You are encouraged (but not required) to turn on your camera.
We want to keep Zoom a safe space for everyone — please abide by Skillshare's community guidelines throughout the session.