Playback Speed
---
0.5x

1x (Normal)

1.25x

1.5x

2x
Paint a Loose Landscape in Acrylic
Watch this class and thousands more
Get unlimited access to every class
Taught by industry leaders & working professionals
Topics include illustration, design, photography, and more
Watch this class and thousands more
Get unlimited access to every class
Taught by industry leaders & working professionals
Topics include illustration, design, photography, and more
Lessons in This Class
7 Lessons (1h 26m)
7.

Flowers and final touches

18:55
--

Beginner level

Intermediate level

Advanced level

All levels
Community Generated
The level is determined by a majority opinion of students who have reviewed this class. The teacher's recommendation is shown until at least 5 student responses are collected.
About This Class
In this lesson I will take you through the steps to creating a bright, impressionist style landscape painting using acrylic paint. We will use a reference image and a limited palette to create this artwork. Some experience with acrylic painting would be useful.
I would consider this to be more of an intermediate class, so if you have never used acrylic paint before I would recommend watching some of my other classes first. We will be focusing on loose and expressive brushwork and we will be using changes in value and temperature to create depth.
I would recommend watching through all of the lesson videos before attempting the artwork so that you are familiar with the process and steps involved.
Most of all, have fun!
Meet Your Teacher
Hello, I'm Clair.
I am full time artist based in Melbourne, Australia. I specialize in abstract expressionist landscape paintings. I have been teaching in person workshops to art students for a few years and I am excited to be able to bring some of these techniques and lessons into the online world.
See full profile
Hands-on Class Project
The project for this class is to create a landscape artwork based on the lesson. You can choose to use the following reference image or you can incorporate the ideas from this class into your own artwork using a different reference.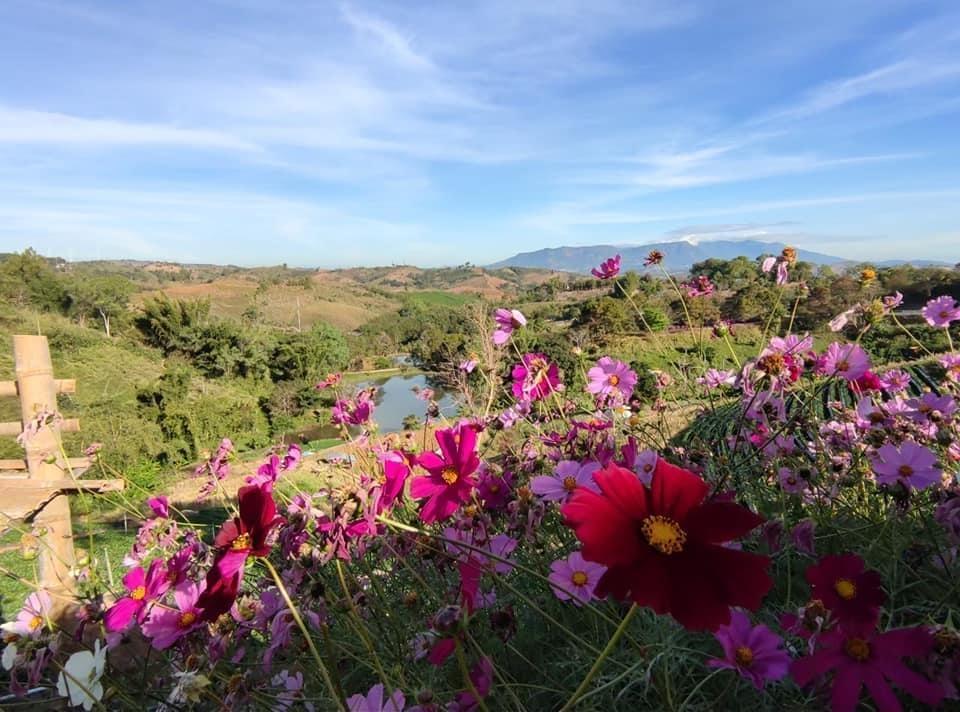 The materials I have used are listed at the beginning of the class, I have used Matisse brand paint however you can use other brands of acrylic paint with similar colours. It is not important to match my colours exactly, it is more important that you pay attention to the colours in your artwork and make sure that they are not too muddy and that you have plenty of value changes. 
Class Ratings
Expectations Met?
Exceeded!

0%

Yes

0%

Somewhat

0%

Not really

0%
Why Join Skillshare?
Take award-winning Skillshare Original Classes
Each class has short lessons, hands-on projects
Your membership supports Skillshare teachers