Playback Speed
---
0.5x

1x (Normal)

1.25x

1.5x

2x
Mandala em aquarela com efeito 3D: Crie um visual vibrante e inspirador!
Watch this class and thousands more
Get unlimited access to every class
Taught by industry leaders & working professionals
Topics include illustration, design, photography, and more
Watch this class and thousands more
Get unlimited access to every class
Taught by industry leaders & working professionals
Topics include illustration, design, photography, and more
Lessons in This Class
12 Lessons (1h)
4.

Técnicas básicas de aquarela

4:21

5.

Aquarela pétalas do meio

8:03

6.

Aquarela pétalas do fundo

6:28

7.

Aquarela pétalas da frente

3:59

9.

Riscos e recorte das pétalas

4:41
--

Beginner level

Intermediate level

Advanced level

All levels
Community Generated
The level is determined by a majority opinion of students who have reviewed this class. The teacher's recommendation is shown until at least 5 student responses are collected.
About This Class
Que tal criar uma mandala que literalmente se destaca da parede? 
Você não precisa ser fã de mandalas, esse curso é pra todos que gostam de trabalhos manuais, experimentar técnicas diferentes, e criar uma decoração original! É pra todos os níveis, inclusive iniciantes!
No final desse curso você vai ter uma peça prontinha pra ir pra parede!
Meu nome é Daniela Aschieri, eu sou arquiteta e paisagista há mais de 20 anos, artista desde sempre, e professora do Skillshare! Bem vindos ao meu curso!
Prepare-se para uma experiência nova, divertida e relaxante 
A gente vai fazer uma mandala tridimensional, com uma aquarela linda, cheia de cor, bem solta, inspirada nas pétalas de orquídeas! E depois recortar, dobrar, colar.

Eu vou te mostrar meus truques práticos, te guiar passo a passo e você vai pode usar tudo o que aprender aqui pra fazer outras peças, pinturas ou outras mandalas.
Essas aulas são pra relaxar, desfrutar de descobertas, alimentar nosso lado criança, curioso! E também pra dar aquele toque de cor na parede, claro!
Eu amo fazer trabalhos manuais, é a minha fonte criativa e a minha especialidade é criar peças de decoração com muita cor, combinando técnicas diferentes!
E isso também é uma solução decorativa muito prática e dinâmica, porque a gente pode mudar tudo a qualquer momento com facilidade, e que traz cor, movimento e alto astral pro nosso espaço!
Vamos começar!
música :www.bensound.com
foto orquidea Vanda: pixabay
Meet Your Teacher
Hello friends!
Olá pessoal! Veja meu perfil em português mais abaixo !
I'm a Brazilian architect, currently based in Switzerland. I've been working with interiors and garden design for over 20 years, and as I love painting, I also work painting murals.
I love everything that is connected to creating, making by hand, for sure I like paper and paint much more than computers!
My favorite hobby, which I take very seriously, is to create decorative pieces, exploring different techniques and materials, all with lots of color and style, and above all I love to share my knowledge and discoveries with people, and to see them inspired, having fun, and producing their own art and decorating their spaces with their own... See full profile
Hands-on Class Project
Seu projeto do curso é produzir a sua mandala 3D, e no final compartilhar a foto sua arte aqui na galeria de projetos do curso!
A mandala é toda de papel pintado em aquarela, você escolhe a cor que você mais gostar! Vamos fazer dobraduras e camadas, pra dar aquele volume e fazer a sua mandala saltar da parede!
A gente faz tudo em etapas, é bem suave!
É importante seguir a sequência das aulas, pois o trabalho é organizado em etapas, mas você pode rever todos os vídeos das aulas a qualquer momento!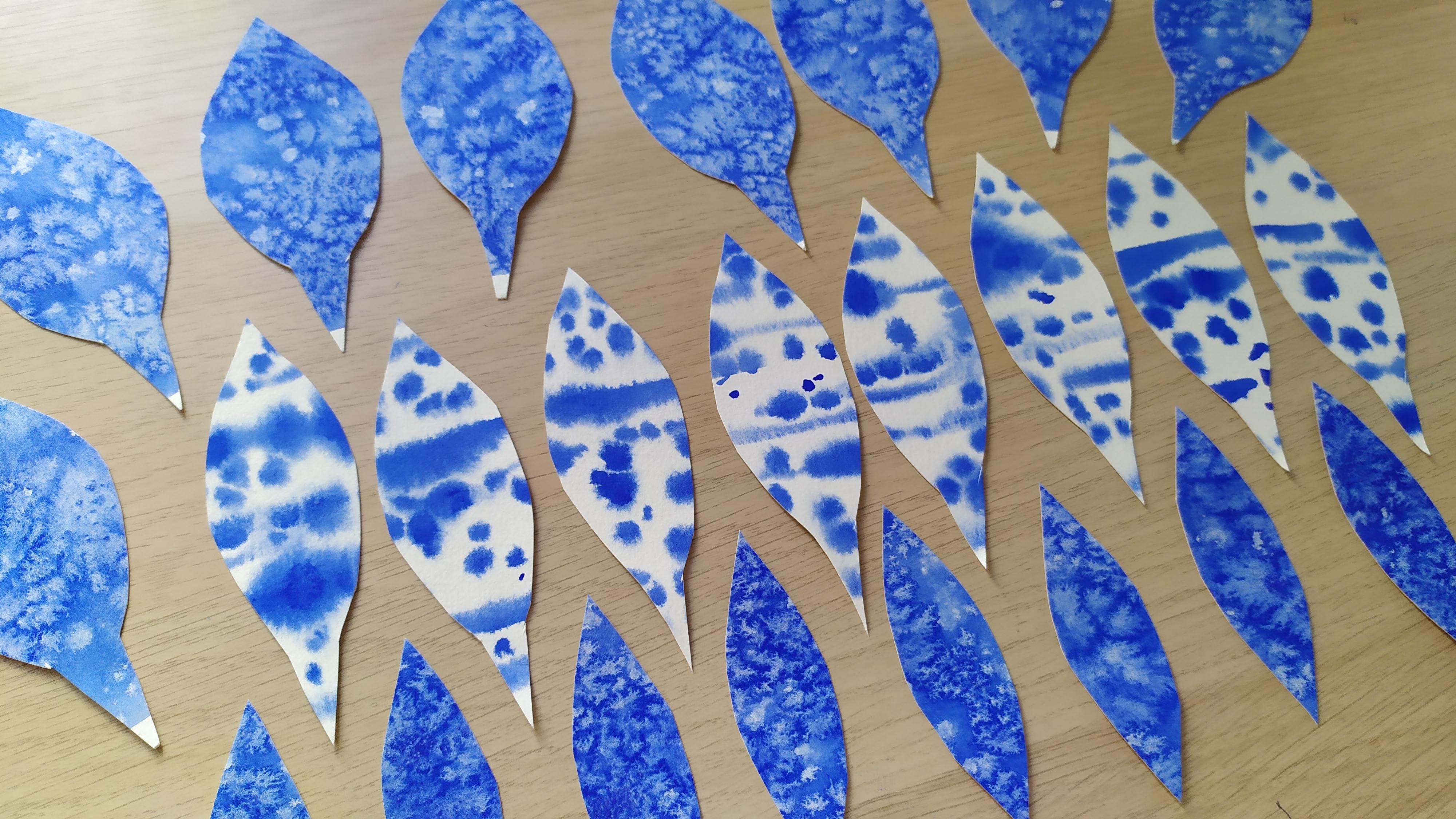 E não se preocupe em copiar a aquarela da aula, a idéia é usar as técnicas e os truques que eu ensino aqui para fazer a sua mandala com seu estilo, suas próprias pinceladas! Ela pode ser bem diferente da minha!
Itens para download:
Lista de materiais
Moldes das pétalas e base da mandala
Gabarito pizza
E se você nao tiver impressora, você pode fazer os moldes e o gabarito à mão, tem o passo a passo na aula de moldes.
Para os iniciantes na aquarela, tem uma aula especial aqui no curso, com as técnicas básicas pra voce usar no projeto! É uma pintura muito solta e livre, todo mundo pode fazer!
Pra postar sua arte na galeria de projetos, é só, clicar em Criar Projeto, e seguir as instruções! Você pode também postar comentários e me fazer perguntas se tiver duvidas
Pode deixar também um review sobre o curso!
Te vejo nas aulas!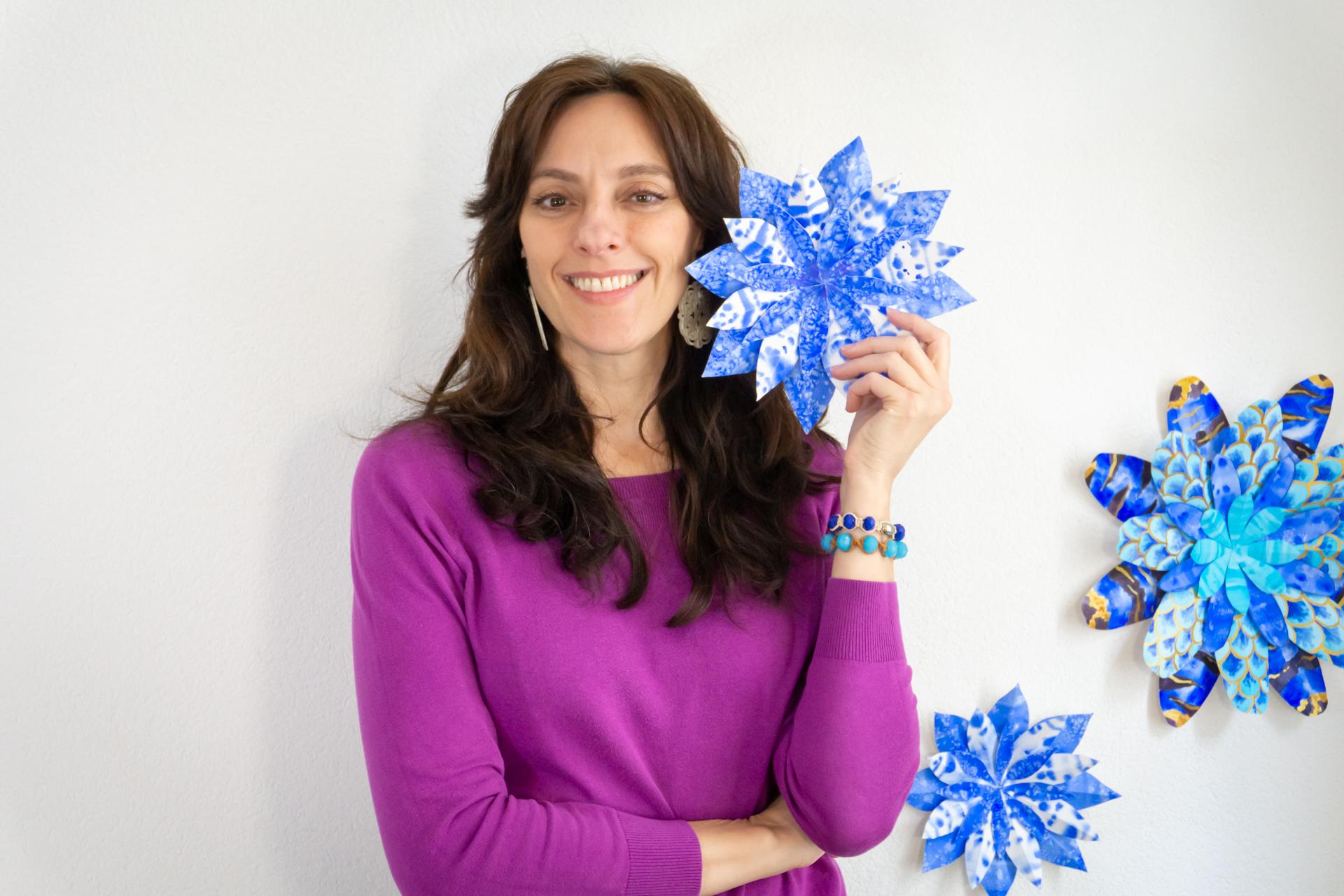 Class Ratings
Expectations Met?
Exceeded!

0%

Yes

0%

Somewhat

0%

Not really

0%
Reviews Archive
In October 2018, we updated our review system to improve the way we collect feedback. Below are the reviews written before that update.
Why Join Skillshare?
Take award-winning Skillshare Original Classes
Each class has short lessons, hands-on projects
Your membership supports Skillshare teachers