Playback Speed
---
0.5x

1x (Normal)

1.25x

1.5x

2x
Le dessin facile : exercices de dessin d'observation et d'aquarelle pour tout le monde
Watch this class and thousands more
Get unlimited access to every class
Taught by industry leaders & working professionals
Topics include illustration, design, photography, and more
Watch this class and thousands more
Get unlimited access to every class
Taught by industry leaders & working professionals
Topics include illustration, design, photography, and more
Lessons in This Class
18 Lessons (2h 2m)
4.

La neuroscience du dessin

5:33

5.

Exercice d'échauffement

7:46

6.

La perception des bords

6:32

7.

La perception des espaces

5:10

8.

La perception des relations: perspective et proportion

5:02

9.

Les 3 premières compétences de perception : mise en pratique

8:48

10.

La perception de l'ombre et de la lumière

4:24

11.

La perception de l'entité

4:05

13.

Une porte et fenêtre - dessin et ombres

8:36

14.

Une porte et fenêtre - mise en couleur

9:50

15.

Croquis d'extérieur partie 1

13:01

16.

Croquis d'extérieur partie 2

10:55

18.

Bonus: Comment faire un viseur?

4:49
--

Beginner level

Intermediate level

Advanced level

All levels
Community Generated
The level is determined by a majority opinion of students who have reviewed this class. The teacher's recommendation is shown until at least 5 student responses are collected.
About This Class
Pourquoi se stresser pour savoir quoi/comment dessiner ? Détendez-vous !
Regardez la scène d'une manière créative et intuitive, trouvez votre "dessin -écriture" unique et dessinez tout simplement ce que vous voulez!
Nous pouvons nous sentir mal à l'aise avec nos compétences en matière de croquis ou se sentir dépassés par l'environnement. Nous nous demandons si nous avons vraiment "le don" de bien dessiner. Une telle pression peut même nous priver de la joie de dessiner.
Inspirée par la méthode de Betty Edwards "dessiner à partir du côté droit du cerveau", j'ai mis au point quelques exercices de croquis urbains, afin de rendre le dessin plus accessible et d'éliminer la peur de faire un "mauvais" dessin. Rendons nos croquis plus fluides, plus satisfaisants et plus joyeux !
Il s'agit de prêter plus d'attention et de regarder différemment un sujet, de faire confiance à ce que vous voyez et de le coucher sur le papier. Dessiner de cette façon donnera plus de plaisir aux croquis d'observation.
Ce cours élimine la peur de faire un mauvais dessin, la peur de ne pas avoir de talent. Il rend l'apprentissage du croquis plus amusant sans avoir à étudier les règles de la perspective. Après ce cours, vous pourrez dessiner tout ce que vous voulez !
Vous apprendrez:
Comment entrer dans votre côté droit émotionnel et créatif de votre cerveau.
5 compétences de perception importantes.
Comment obtenir des lignes et des textures vivantes.
Comment ajouter des lavis d'aquarelle simples mais riches.
C'est un cours pour tous les niveaux de compétences, que ce soit un débutant total, ou des artistes expérimentés qui veulent obtenir un nouveau point de vue et quelques nouvelles techniques.
Vous aurez besoin de:
Un crayon graphite 2B
Un stylo à bille fin ou un fin feutre imperméable (ou tout stylo avec une encre imperméable).
Des aquarelles et des pinceaux
Du papier pour aquarelle ou un carnet de croquis pour aquarelle, de préférence au format A4.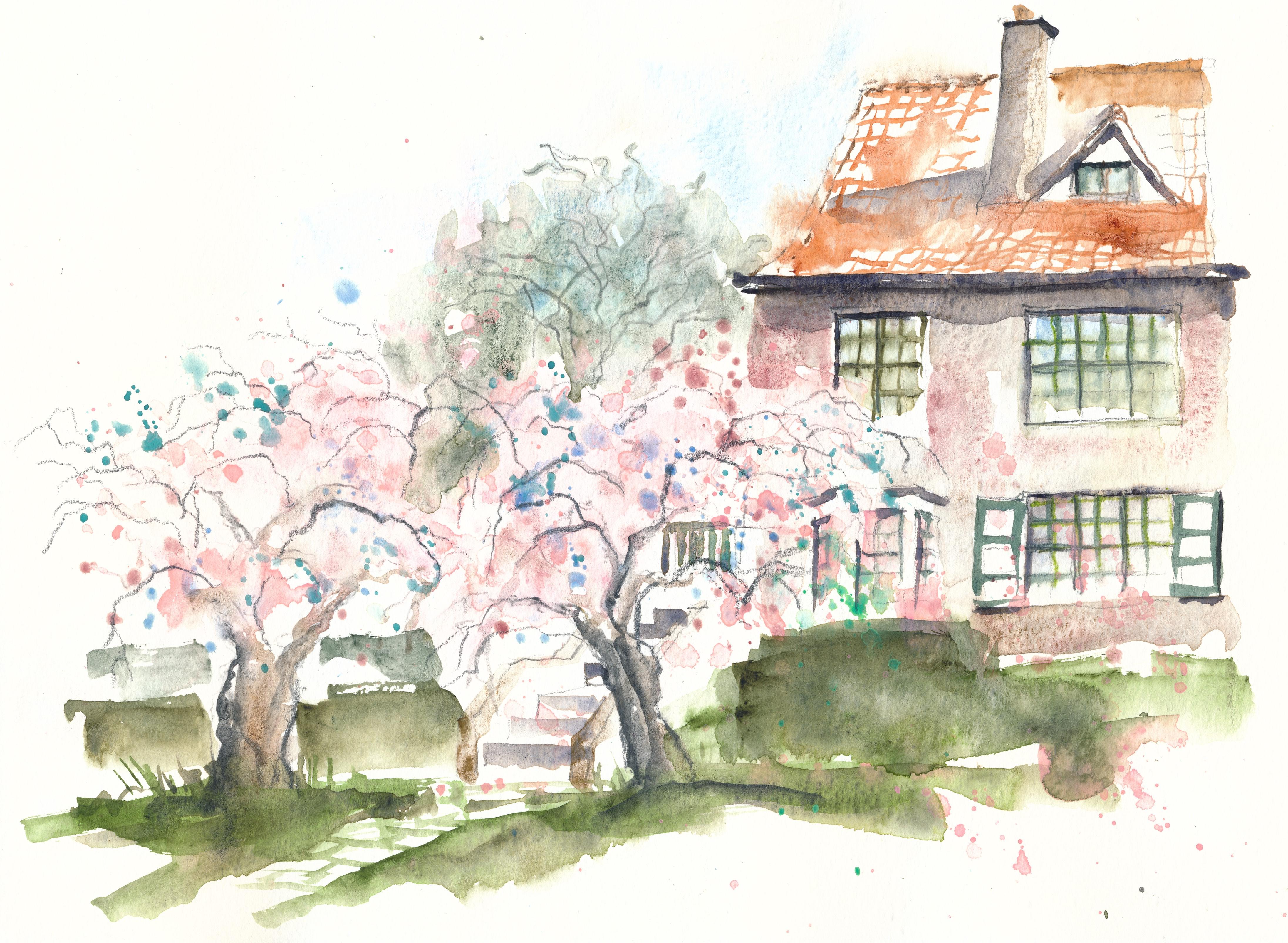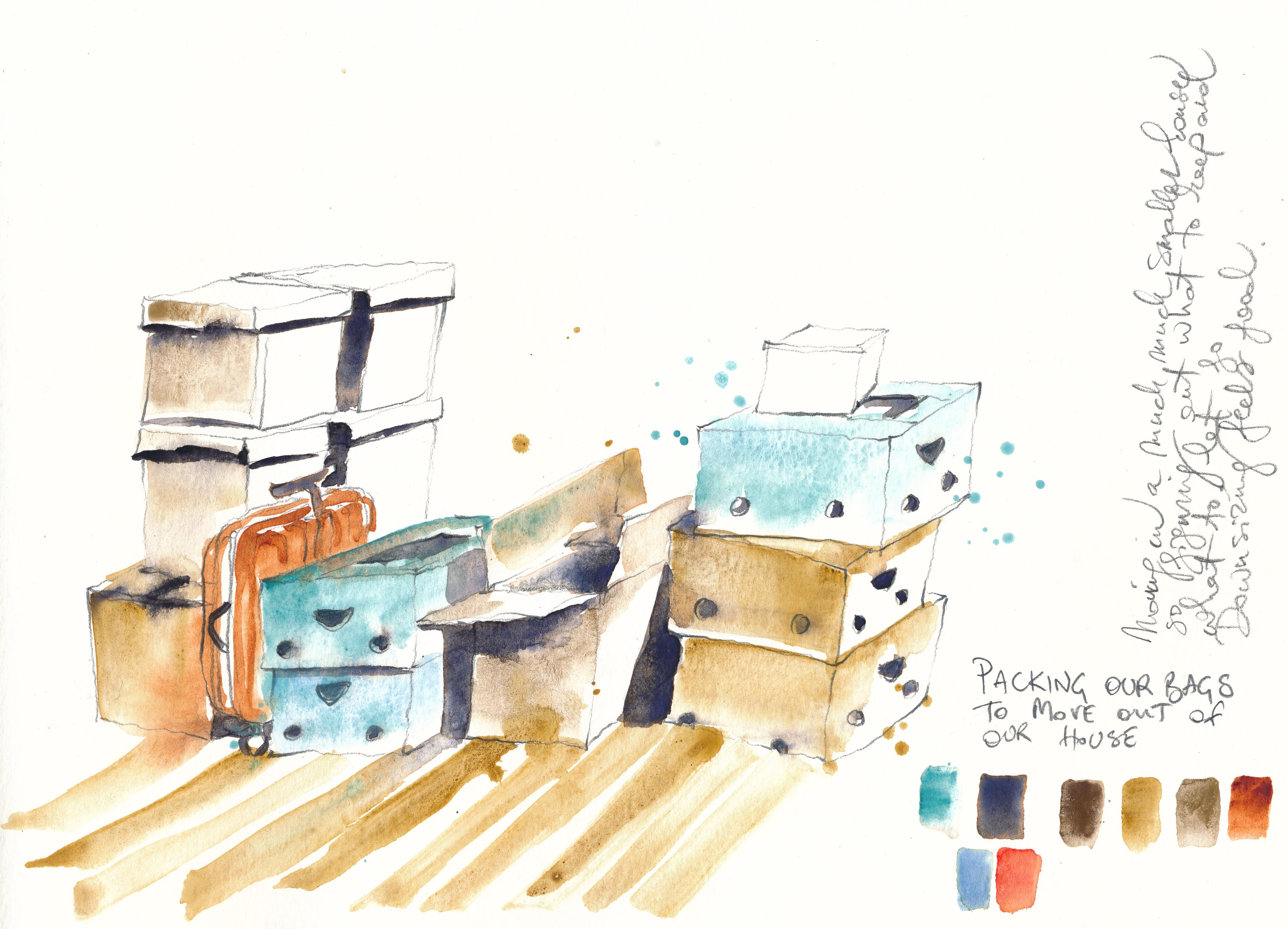 Meet Your Teacher
Hello !
I'm Barbara
I am an architect, artist and philanthropist, still working as an architect every day restoring monuments as a living. In my free time I make art : drawings and paintings. I also volunteer in an art workshop in a rest home for people with dementia. I draw and paint with them and give them human connection and a way to express themselves.
But most of all I want to commit myself to share my love of making art with as many people as possible.
Being a child I always wanted to become an artist, but my parents pushed me into university and I became an architect…Studying architecture was a lot of fun, but by the time I started working, ink and paper made place for the computer and I lost my drawing skills quite quickly.
<...
See full profile
Hands-on Class Project
Vous réaliserez un croquis urbain à l'aquarelle comme projet final.
Dans le cours je fais un croquis intérieur et 2 croquis extérieurs. Choisissez vous-même de faire ce que vous préférez.
Je vous guiderai pas à pas à travers:
L'exercice du " regard "
La construction du travail au trait.
Avec des astuces simples, nous apporterons de la vie et du volume dans le dessin.
Et avec des lavis vifs, nous ajouterons de la texture et des couleurs joyeuses.
Après cela, vous pouvez appliquer ces étapes simples à tout ce que vous voulez. 
N'hésitez pas à partager votre travail sur la plateforme pour que tout le monde s'améliore en voyant et en partageant l'expérience et qui sait : peut-être découvrirez-vous encore de nouvelles astuces qui pourront aider tout le monde !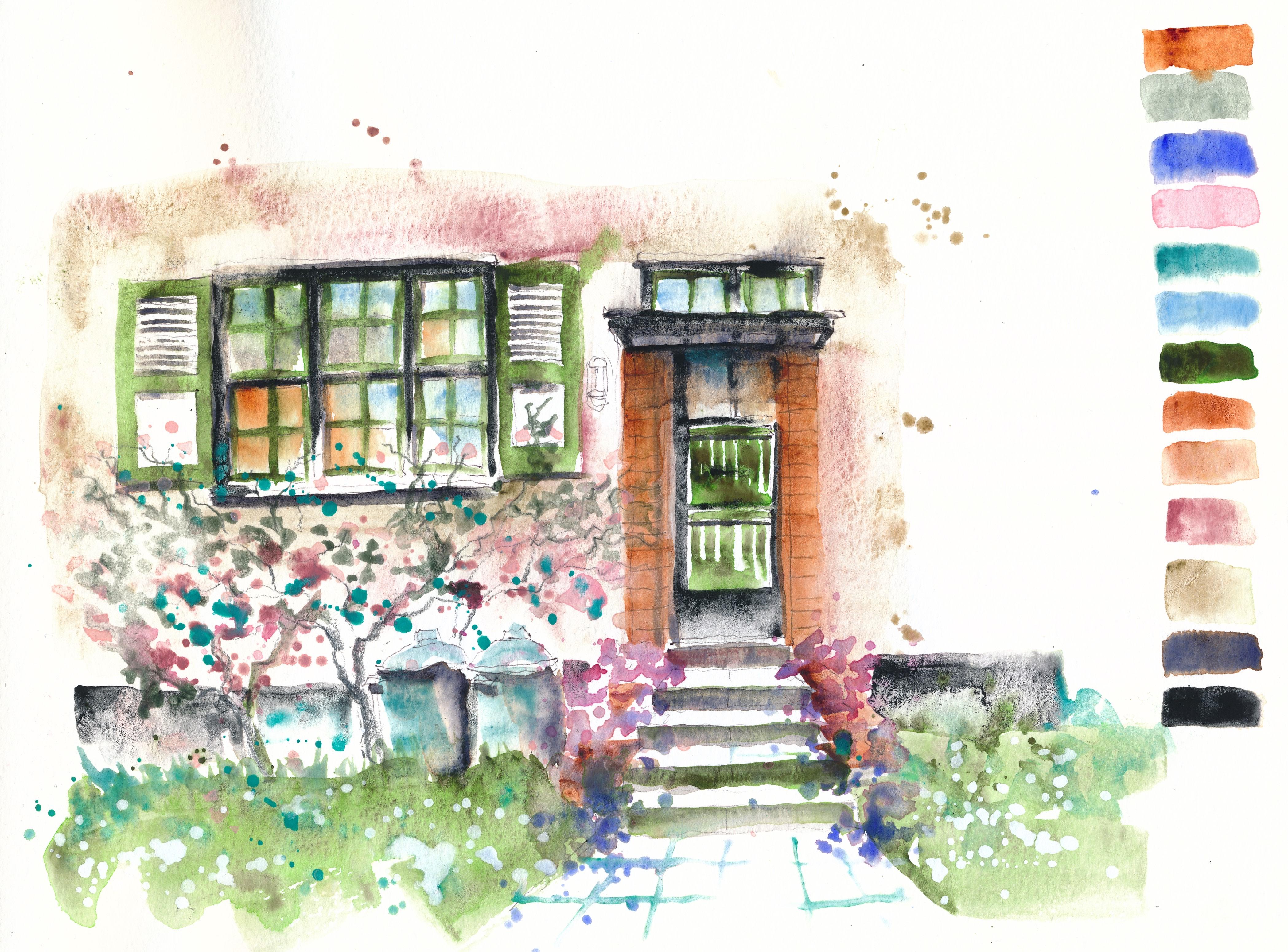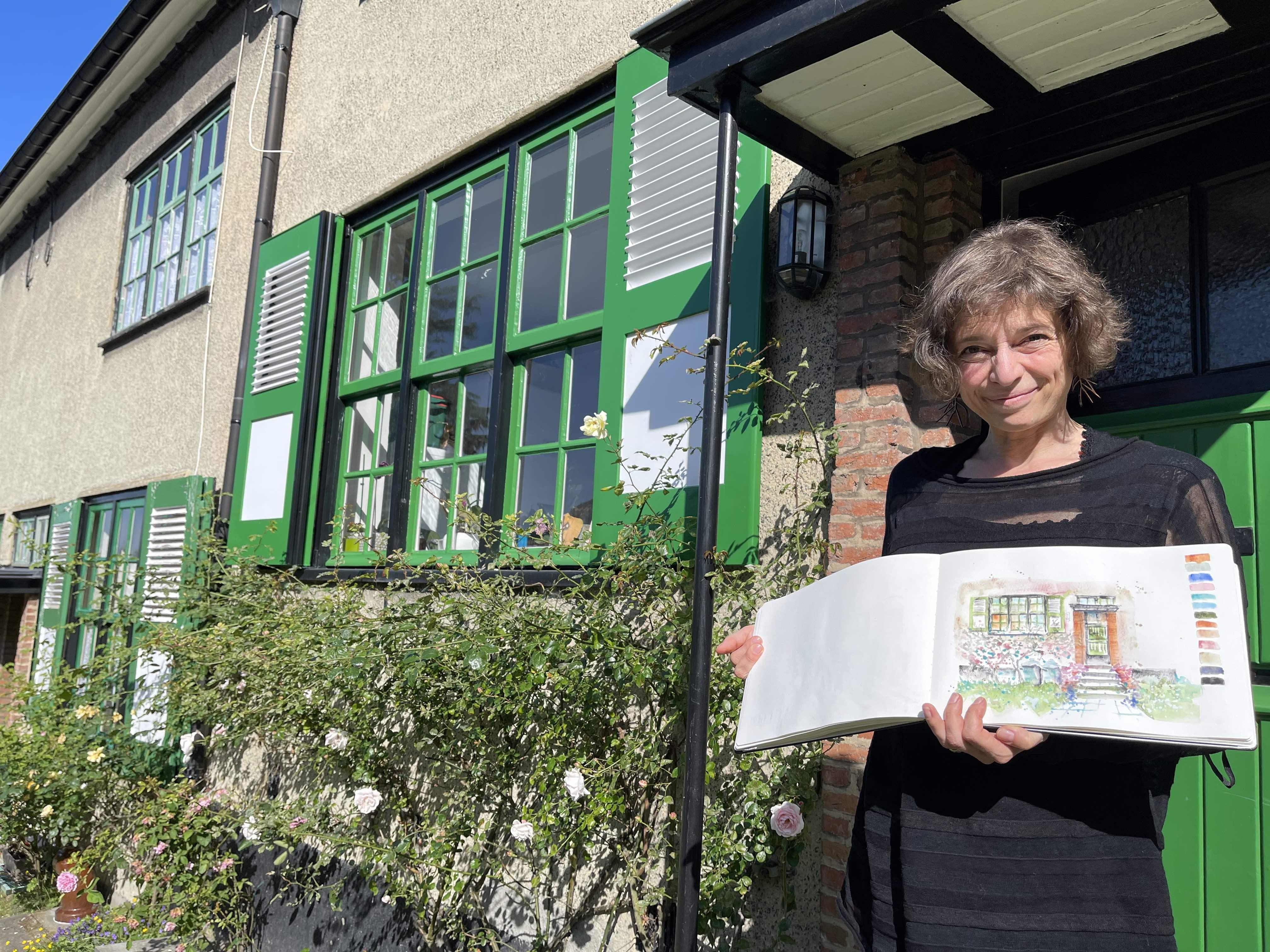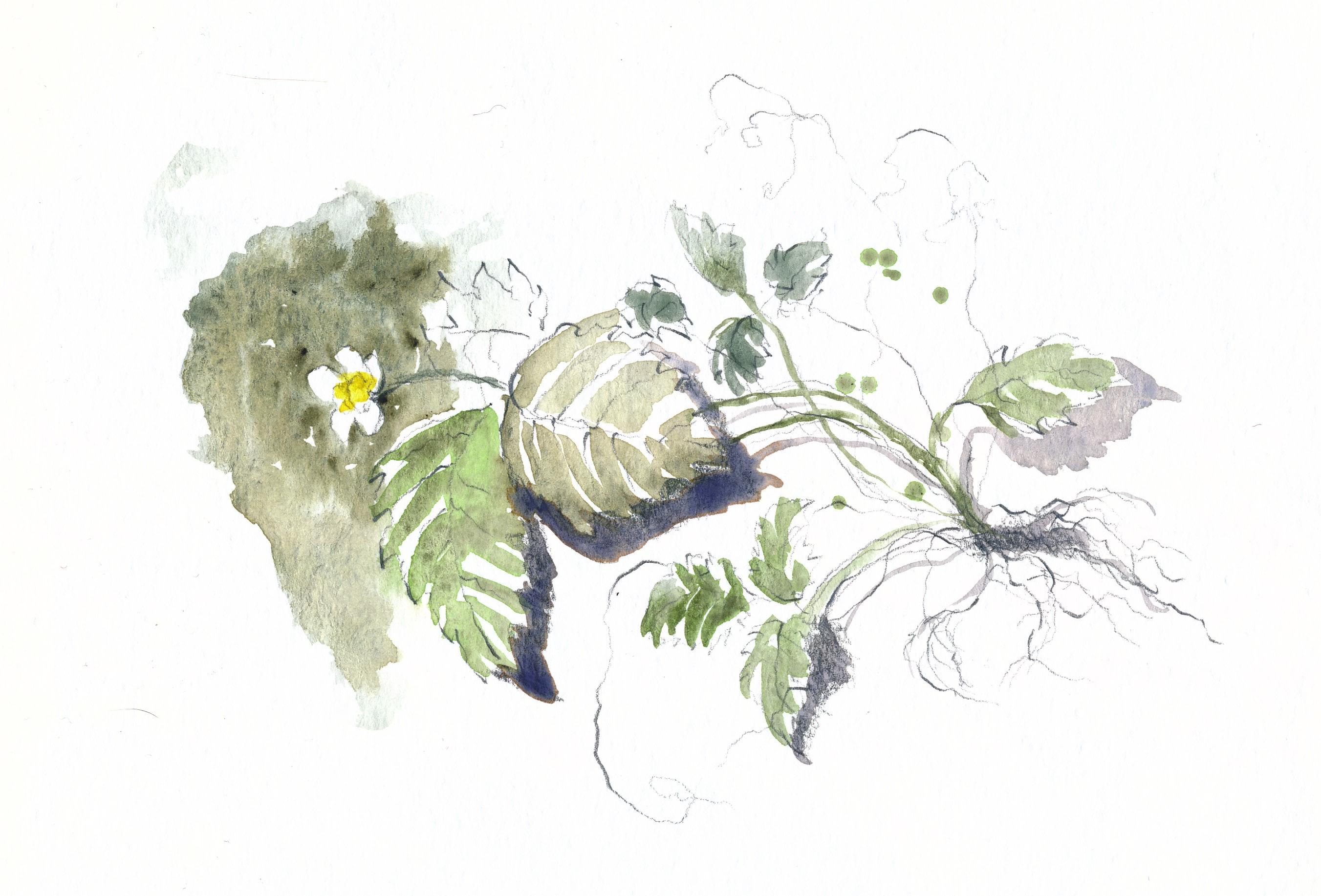 Class Ratings
Expectations Met?
Exceeded!

0%

Yes

0%

Somewhat

0%

Not really

0%
Why Join Skillshare?
Take award-winning Skillshare Original Classes
Each class has short lessons, hands-on projects
Your membership supports Skillshare teachers