Playback Speed
---
0.5x

1x (Normal)

1.25x

1.5x

2x
Complete WhatsApp Marketing Course | Master Whatsapp Marketing
Watch this class and thousands more
Get unlimited access to every class
Taught by industry leaders & working professionals
Topics include illustration, design, photography, and more
Watch this class and thousands more
Get unlimited access to every class
Taught by industry leaders & working professionals
Topics include illustration, design, photography, and more
Lessons in This Class
19 Lessons (1h 19m)
1.

Introduction to Whatsapp for Business

3:14

2.

The Origins of Whatsapp

3:35

3.

Whatsapp for Business Overview

4:52

4.

Whatsapp for Business's Benefits

1:27

5.

Getting set up with Whatsapp for Business

2:34

8.

Whatsapp Catalog, Collections & Whatsapp Pay

4:52

9.

Beginner's Guide to Whatsapp Statuses

4:53

10.

Creative Whatsapp Status Tutorial

2:53

11.

Greeting, Away Messages & Quick Replies

2:31

12.

Whatsapp vs. Telegram vs. Signal

2:38

13.

Short Links and QR Codes

2:44

16.

WhatsApp's Business Policy

7:01

19.

Thank you for joining!

2:30
--

Beginner level

Intermediate level

Advanced level

All levels
Community Generated
The level is determined by a majority opinion of students who have reviewed this class. The teacher's recommendation is shown until at least 5 student responses are collected.
About This Class
Ever wondered what Whatsapp for Business does and how you can use it to explode your small business? In this masterclass, I will take you through the key functionality in Whatsapp for Business and what it means from a mobile marketing standpoint. I have witnessed the meteoric growth of this app over the last two years, with the immense interest evident from the people who find and engage with my content on Youtube. I am confident that the more people who know about Whatsapp for Business and its powerful arsenal of tools it offers, the more widespread it will become. 
Hands-on Class Project
Set up a Whatsapp for Business profile and trial it for your small business to see what feedback you get from consumers. 
BONUS: Please check out my mini ebook attached called Social Media Marketing 101 which is designed to accompany my Skillshare classes and help you nail your social media management.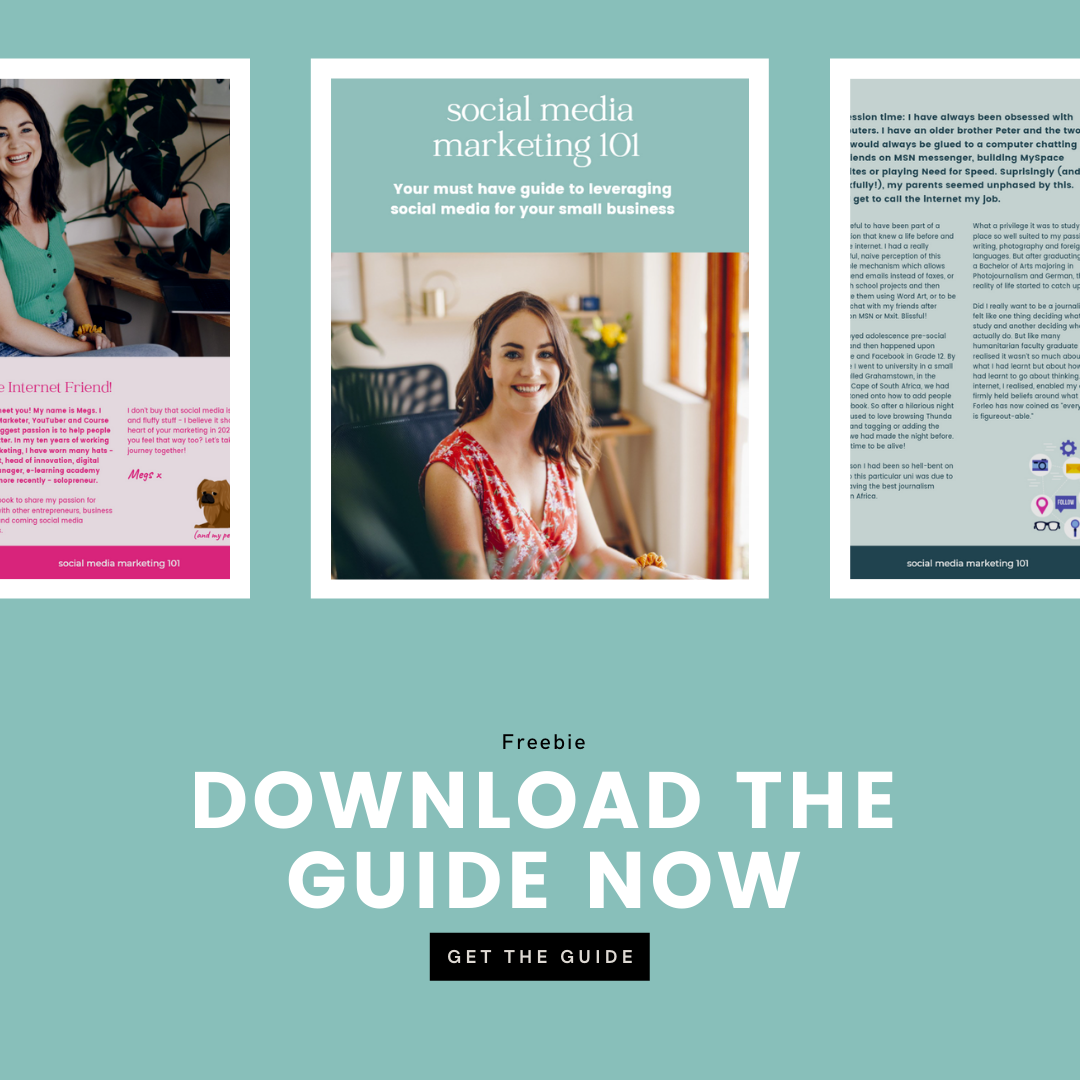 Class Ratings
Expectations Met?
Exceeded!

0%

Yes

0%

Somewhat

0%

Not really

0%
Why Join Skillshare?
Take award-winning Skillshare Original Classes
Each class has short lessons, hands-on projects
Your membership supports Skillshare teachers
Transcripts
1. Introduction to Whatsapp for Business: Welcome to my complete WhatsApp marketing course. I'm so thrilled that you're here. I'd be making YouTube videos about WhatsApp and, or WhatsApp for business for the last two years. And collectively, these videos above WhatsApp and WhatsApp for business, have been watched more than 200 thousand times. So sharing this journey on YouTube has really made me so happy. Safe to say then that a comprehensive course with absolutely everything you need to know about WhatsApp and WhatsApp for business has been a longtime coming. In this course, we're going to be chatting all of the exciting functionality that whites that has to offer. Whether it's regular WhatsApp, whatsapp for business or even the WhatsApp APIs. There are so many incredible things that you are now able to do using this match loved messaging app, especially when you couple it with formaldehyde, but boulders, APIs and stick apps, I just counterweight to get started. But before we do, let's contextualize why WhatsApp is so relevant, starting with some fan fast facts. So once I've actually has 2.5 billion active users globally and is the most downloaded message Jaffa worldwide. When Facebook bought WhatsApp in 2014, they paid a whopping 20 billion US dollars for it. And despite it only being released in January 2018, they're already over 50 million WhatsApp business users. But there's even more to get excited about in this course. I'm going to be sharing with you everything that I've learned from the last two years of teaching or things WhatsApp. This includes modules on the origins of WhatsApp, the overview of what's happened whites have for businesses functionality, once it for business versus the API, greeting and aware messages, what a forms, What's add labels, catalogs and collections. Whites have statuses including an amazing Canvas tutorial, WhatsApp stickers. Whatsapp aware of? What's a pure curve and short lengths, how to build on WhatsApp, but setting up an ad for WhatsApp. Whatsapp pair WhatsApp versus its competitor apps like Telegram and signal, as well as some indications around privacy policy and best practice. So as with all of my courses, I wanted to be fair now and it's the casual and a really informative experience for you. So I've included all of my favorite tips, tricks and hacks as we go to keep things super fun and super engaging. If at any point you would like to get in touch, I would love to hear from you in the comments or in the review section this off. So I'm good. Contrast to see on the inside. 2. The Origins of Whatsapp : Let's chat about the origins of just how, what's have got started in 2009. So that app was initially launched in 2009 by Brian acts and, and Jan com, former employees of Yahoo. After purchasing an iPhone and really realizing the potential of the app industry on the App Store, common actin began visiting comes friend Alex Fishman at just a all new type of messaging app that was going to share it statuses next to individual names of people. Come actually named the app WhatsApp to sound like, what's up? On February 19th, 2014, just one year after venture capital financing round of 1.5 billion US dollars, Facebook and cooperative now called meso platforms, announced it was acquiring WhatsApp for about 20 billion US dollars, which was the largest acquisition to date. It's actually the largest acquisition of a venture-backed company in all of history at this point. At the point where the company was acquired by Facebook, it has 35 engineers and it had reached more than 450 million users. Thus, it's also often lauded as being ultra successful in terms of its Lean composition. The initial, rather straightforward messaging app launched new feature steadily over this period, making it more and more of a no brainer as the CAM kind of like a Swiss Army knife of messaging apps. So for example, in 2015, WhatsApp launched WhatsApp Web, which of course is the browser-based web client that can be used when you sync with a mobile device connection. And they later launch the status feature, which of course is similar to Snapchat and Facebook or Instagram Stories. In 2018, WhatsApp launched WhatsApp for business, which is for small business use. And of course, a major topic which we are going to be covering in this course. But not all of the change has been positive. So for example, at the beginning of 2020 one, whatsapp famously announced a new privacy policy, which was going to force users to opt in or stop using the app. The policy is ultimately going to allow WhatsApp to share its data with its parent company Facebook or now Mehta. The policy also, interestingly enough, it does not even apply in the EU since it violates principles of GDPR. So facing a lot of pushback about Facebook data sharing and a lack of clarity. Once I've actually had to postpone this update to May of 2021. But they had to also go back and they weren't and say that there wouldn't be any fallout for people who actually chose not to share data. So it hasn't exactly always been smooth sailing. We will cover this further in the module where we compare WhatsApp with signal and Telegram, October 2021, Facebook also had its worst outage since 2008. The artist also affected other platforms owned by Facebook, such as Instagram and of course WhatsApp two. So clearly, with great power comes great responsibility. But despite some glitches, we all have to give credit where it's due. The WhatsApp ecosystem is such an embrace of when that soon. It is also said to disrupt peer-to-peer payments using WhatsApp pay in India and Brazil as well is no V in the US. I for 01:00 AM, super-excited to get to witness it, to grow from strength to strength. And for us marketers to really be taken on this ride. 3. Whatsapp for Business Overview: So what exactly am I so fascinated with WhatsApp or business specifically? Well, what's that for businesses? A tool designed by Facebook specifically for small businesses. It's perfect if you need a free, simple, and effective way to communicate with a relatively small customer base. As an entrepreneur myself, I'm super passionate about free tools which help people with big dreams make them come true. So what exactly does WhatsApp or business have that WhatsApp doesn't, and why does it land itself so well to being used by small businesses? Well, the key functionality includes the ability to be able to set up auteur applies, have template responses which allow you to apply it on the go. A business profile which gives basic information about your business. Labels, which helps you to keep track of customers and tools to really facilitate more one-on-one conversations at scale, Let's get into these individual functionalities in a greater detail. So in terms of business information, you're able to add name description, landline number, location, website URL, as well as your operating times. In terms of auto replies, you can set up really nice and friendly messages, like, thanks for contacting us. Please let us know how we can help you. Or unfortunately, we're only open from eight to five PM. Please leave us a message. Template responses allow you to respond quickly and easily to frequently asked questions. This means you can save longer phrases with a keyword which triggers them. So for example, menu could trigger a saved message worth all of your products and services on it. Short lengths is going to allow you to generate a link for consumers to actually get in touch with you directly. And this also allows you to generate a QR code which is going to take customers to your WhatsApp for business profile, starting up a conversation super quickly. And CBs lean labels are what is going to allow you to tag information on your conversation. So for example, paid, pending and so forth. Therefore, this is a simple way to segment your customers and kind of know and which step they are in their business journey. Finally, catalogs are the game changing functionality of WhatsApp for business. They are and really easy way to showcase up to 500 products or services, list the price points as well as have a URL for consumers to check out with. Here you can see exactly what a catalog looks like. It's allows you to add up to ten images per product and any other important information. It also allows you to use products as attachments when you're chatting to customers and replying with recommendations to their needs has become so much easier. You're also able to broadcast message to 256 consumers at a time, but bear in mind that they have to have your number saved in order for that message to deliver. This helps to ensure that the user experience for WhatsApp remains great and not just another way for businesses to send you unsolicited messages. Something to bear in mind with WhatsApp and WhatsApp for Business is that they're both tag span very seriously. This means that no matter which of the two apps you are using, you will not be able to bulk message people in a way which is inappropriate. I would urge you to rather think of WhatsApp and WhatsApp for business as inbound platforms. And that means making it super easy for customers to get in touch with you rather than the other way around. Once customers do find you, It's of course, your job as a small business owner to nurture those leads, develop new relationships, and so forth. The final consideration is that WhatsApp for Business is made for small businesses. Any kind of complicated user journey, like maybe an airline sending your boarding pass is not using WhatsApp for business. This is a whole different side of WhatsApp that's dedicated to a larger enterprise. Says. And this is what's known as the Watson API. It requires developers with specialist knowledge in order to make use of more sophisticated targeting options. It is also not free and requires credits to send these messages. So we see many brands are actually using third party platforms to be able to build these user journeys, which also may have cost implications. So it's worth remembering that the Watson API is typically used for larger businesses, whereas WhatsApp for businesses, of course, used for those small to medium businesses. We will, however, of course get into much more detail regarding the WhatsApp API later on in this course. 4. Whatsapp for Business's Benefits: Let's run through a couple of key benefits of WhatsApp for business and why I would suggest you consider swapping over. So in addition to the functionality that I have just listed, it allows you to better serve mobile first internet users. So these people are of course, the majority of the younger markets a deck and connecting with them through mobile means, you've got more opportunities to converse and convert. It's way more personal to, for the small local store who remembers everyone's face and name. It's the next step and really building those one-to-one relationships. It also massively improves your reachability for customers without the time and financial investment like listing on a marketplace. Most people of course, already have WhatsApp. So to get in touch with you, or they're going to have to do is save your number and send you a quick message. It also gives more credibility and trust your business. So when a customer connects with you, they can immediately see that they're interacting with the verified business account, which includes your business details such as address, hand website. It really does offer that level of assurance that you're engaging with someone you can trust. There is one thing that is for certain, and that is of course, that WhatsApp for business is making waves for small business owners worldwide. So don't get left behind. 5. Getting set up with Whatsapp for Business: In order to get set up, you can change your personal WhatsApp over to WhatsApp for business simply by downloading the WhatsApp for business app from the Play Store or from the App Store. You will notice that the WhatsApp for Business logo looks a little bit different to the WhatsApp logo. Or if you'd like to use both WhatsApp and WhatsApp or business at the same time. You would then need to have two separate SIM cards all connect the WhatsApp for business account to your landline number. So this is going to allow you to separate your personal and business messages. You are sadly not able to run both WhatsApp and why. So for Business on this same number, so you do have to split them apart. If you choose to link up your landline number to be WhatsApp for business app, then you simply need to choose the Call Me option in the verification process in order to receive the onetime pen telephonically. If you don't have a landline, then what is great about registering a second mobile SIM card for words and for businesses that you actually don't need to have a job Awesome phone. You simply need to receive the onetime pin and then you can pop the SIM card into a drawer. Just don't forget that different networks have different policies around how long a SIM card can be inactive for before the number is recycled. So it's advisable to still possibly send an SMS or make a phone call. And this SIM card, because using a just a Wi-Fi may not count as any network activity. When people ask me which approach, I would advise somebody swapping your personal number over to WhatsApp for Business, all going through the trouble of registering an all new sum. My answer is always this. If you do not mind clients having your personal number and potentially messaging late at night, then swapping across is an issue. I often swap to and from WhatsApp for business and WhatsApp and don't use any chats or information. However, if you would like to do a what's a backup, you can most certainly do so just to put your mind at ease before doing the transition. I've put the link to follow the exact steps for your phone at down below. However, if you would prefer to keep your personal life separate from your work life, which I do personally choose to do. Then I would really suggest rather going through the hassle of registering and seconds SIM card and then being able to keep the two at least somewhat separate. I hope that that helps you. 6. Whatsapp Web : Let's chat about WhatsApp Web, shall we? So what's up? Web is of course, a really fantastic way in which you can use your computer keyboard in order to type out messages that get sent on WhatsApp. So this is going to allow me or you to send far longer responses and often ultimately be quite a bit more engaged with the person who we chatting too. But there are some other tips and tricks that I would like to show you two. So first off, a question that I often get is where the WhatsApp for business also has a WhatsApp aware of the functionality and the answer is yes. This works in the exact same way. But it's, a recent change has actually made it a whole lot easier to work on Watson for web as a business. And that is because you may be seeing a pop-up to participate in a beach, a test which allows up to four devices to be connected to one WhatsApp account. That means you can have multiple people responding to customers. The absolute best part is that your phone and no longer needs to be connected and actually only needs to have a connection or it's in every 14 day period in order for this connection to remain active. So I have caused love anything which facilitates customer service. If you see the prompt like this one, I suggest signing app. You can see that I have linked devices as an option. And then when I click on that, it shows me exactly how many devices are linked, as well as the fact that I am part of this beta test. The other Tiki tip I have for you, which allows a WhatsApp to be even more useful, is that you can add your best D to a WhatsApp group and then immediately remove them, telling them just to ignore you for a sec. It then that leaves you in a group by yourself. I like to name the group something like tests. And on this, I seamlessly send things between my computer and my phone. So telegram, interestingly enough, has a feature like this Bolton called Saved messages. However, the WhatsApp workaround works perfectly too. The instances where I would still suggest using Telegram over WhatsApp is if you are worried about image compression until the ground is an option not to compress. Or if you need to send videos which are longer than one month on thirty-seconds. So it's great for the most basic of requests, but you may still need to use Telegram for this purpose. Connecting it to what's up with is as easy as going to web dot WhatsApp.com. And then you will see a QR code where you can actually scan and connect your phone to your computer. And voila. 7. Whatsapp Labels: If like me, you are all about organization and then you're going to love WhatsApp for businesses, a label functionality. What's add labels are all about helping you to stay on top of where a customer is on the user journey. So you can have up to 20 labels. So think paid pending, awaiting delivery, customer feedback and more. After you save labels, you can find labeled messages in no time from the chats tab. As always, select the three dots and tap the one with the messages you want to find. Note though that you cannot send broadcast messages based on the label you've selected. Or that would be seriously cool. You can color, coordinate your whole life and make it easier to get back to customers no matter what they are waiting on you? Form. 8. Whatsapp Catalog, Collections & Whatsapp Pay: So what exactly am I so fascinated with WhatsApp or business specifically? Well, what's that for businesses? A tool designed by Facebook specifically for small businesses. It's perfect if you need a free, simple, and effective way to communicate with a relatively small customer base. As an entrepreneur myself, I'm super passionate about free tools which help people with big dreams make them come true. So what exactly does WhatsApp or business have that WhatsApp doesn't, and why does it land itself so well to being used by small businesses? Well, the key functionality includes the ability to be able to sit up. Auteur applies have template responses which allow you to reply on the go. A business profile which gives basic information about your business labels, which helps you to keep track of customers and tools to really facilitate more one-on-one conversations at scale, Let's get into these individual functionalities in a greater detail. So in terms of business information, you're able to add name description, landline number, location, website URL, as well as your operating times. In terms of auto replies, you can set up really nice and friendly messages, like thanks for contacting us. Please let us know how we can help you. Or unfortunately, we're only open from eight to five PM. Please leave us a message. Template responses allow you to respond quickly and easily to frequently asked questions. This means you can save longer phrases with a keyword which triggers them. So for example, menu could trigger a saved message worth all of your products and services on it. Short length is going to allow you to generate a link for consumers to actually get in touch with you directly. And this also allows you to generate a QR code which is going to take customers to your WhatsApp for business profile, starting up a conversation super quickly. And CPS lean labels are what is going to allow you to tag information on your conversation. So for example, paid, pending and so forth. Therefore, this is a simple way to segment your customers and kind of know and which step they are in their business journey. Finally, catalogs are the game changing functionality of WhatsApp for business. They are and really easy way to showcase up to 500 products or services, lists the price points as well as have a URL for consumers to check out with. Here you can see exactly what a catalog looks like. It's allows you to add up to ten images per product and any other important information. It also allows you to use products as attachments when you're chatting to customers and replying with recommendations to their needs has become so much easier. You're also able to broadcast message to 256 consumers at a time, but bear in mind that they have to have your number saved in order for that message to deliver. This helps to ensure that the user experience for WhatsApp remains great and not just another way for businesses to send you unsolicited messages. Something to bear in mind with WhatsApp and WhatsApp for Business is that they're both take spam very seriously. This means that no matter which of the two apps you are using, you will not be able to bulk message people in a way which is inappropriate. I would urge you to rather think of WhatsApp and WhatsApp for business as inbound platforms. And that means making it super easy for customers to get in touch with you rather than the other way around. Once customers do find you, It's of course, your job as a small business owner to nurture those leads, develop new relationships, and so forth. The final consideration is that WhatsApp for Business is made for small businesses. Any kind of complicated user journey, like maybe an airline sending your boarding pass is not using WhatsApp for business. This is a whole different side of WhatsApp that's dedicated to larger enterprise, says. And this is what's known as the Watson API. It requires developers with specialist knowledge in order to make use of more sophisticated targeting options. It is also not free and requires credits to send these messages. So we see many brands are actually using third party platforms to be able to build these user journeys, which also may have cost implications. So it's worth remembering that the Watson API is typically used for larger businesses, whereas WhatsApp for businesses, of course, used for those small to medium businesses. We will, however, of course get into much more detail regarding the WhatsApp API later on in this course. 9. Beginner's Guide to Whatsapp Statuses: What's up status as our honesty. Some of my favorite features of both WhatsApp and WhatsApp for business. If you are a small business owner, you cannot honestly consider statuses as your secret weapon. Why? Well, they're super unobtrusive and a great way in terms of getting your products or services in front of people you've previously spoken to on WhatsApp. So note that you can also closely monitor privacy on your WhatsApp statuses. There are actually three options here to be exact. So when you click on privacy, you will see that you have the option to select my contacts, my contacts except or only shared with. So you can also make sure that you're being at but more targeted with your messaging by editing these privacy settings as, as needed. The other way that I'm really fond of using these privacy tools is for testing out my own designs. So I like to select, only share with and then not select anyone. This means that I can preview exactly how my status designs are going to look to the end-user without anyone else having to witness my trial and errors. What is so super powerful about what's at stake cases is the fact that when people swipe up, they're going to directly message you. This is a super compelling way to sell a one-on-one. As customers can ask you any pertinent questions they may have quickly and easily. There are also a few design considerations that I would like to share with you of what I've learned through using WhatsApp statuses for selling brand's products or services. The first one to notice that the aspect ratio of different phones is quite different. So even if you design a WhatsApp status in the correct dimensions, you will notice that items at the edge of the screen tend to get cropped up. So for this reason, I always suggest center aligning all of your content and copy as well, just ensuring that you don't put logos or anything important. And yet the edges, you effectively need quite a bit of negative space around the edges to ensure that absolutely nothing is going to get lost. Well, posting, the other thing you need to be aware of is the avatar which appears in the top left-hand corner, which you don't want to inadvertently kind of obscure. If you have text or icons near or around it. There's also that white arrow at the bottom, which you also want to avoid when it comes to design. So you basically have a couple of dead zones you want to be aware of before you sit about this design process. The second thing to note, of course, is that swiping up Anastasia is going to direct message someone and not open a length. So that's kind of the case on Instagram and Facebook. It's a little bit different on WhatsApp. So how exactly do links work on WhatsApp state you make? How exactly do links work? Well, they actually need to appear in their own slide. And Lincoln, the caption side of each just will not work. Here you can see exactly how you add a link to its own slide. I hit the pencil icon and then paste the length. I also make sure that my background is a nice and unobtrusive color. As you will notice, that by tapping that background icon, it rotates through quite bright colors, some of which will not be very on-brand for you. It's also a little bit frustrating that the Instagram stories functionality doesn't apply here where you can use a color picker to, for example, choose your exact pattern. But this is what we've got to work with for now. If you would like to go the extra mile, I would suggest using the website Bitly, which allows you to shorten your legs. This looks slightly more attractive. So in other words, no other copy or image can appear on a slide with a Lincoln. It, now that we've established that the functionality within stories is quite limited, let's explore some other ways in which we can design WhatsApp stories. So my favorite is actually Canvas the Canvas, the online design tool which I use for literally all of my social media content, including or WhatsApp status, the reasonably lab it is that you don't have to worry about which demands. Create four, you can simply type in what you're looking for and a template in that exact dimension will be ready and waiting for you to tweak. Of course, you can also use videos on whats app, so you don't even need to just stick to static designs on Canvas. I love to duplicate a designer once I'm happy with it and have elements appear between the slides. When you export the series of slides in Canvas, it becomes an awesome video. If you choose not to use Canvas or you maybe want to work with a designer on WhatsApp status is specifically then the dimensions that you want to aim for 10 H0 by 19 200. 10. Creative Whatsapp Status Tutorial: Let's dive straight into Canvas. First of all, it's worth mentioning that I have the paid for version of Canva, but this is not necessary in this instance. The reason that I use the premium version is just due to the fact that I can remove backgrounds for things like ET, nails, as well as saving all of my clients color palettes and funds to make social media content creation that makes it easier. However, if you are a light user and would like to just use Canvas for the basics, then the free version is absolutely perfect. So head on over to canva.com. And if you don't yet have one, it creates a login. I just login with Facebook. And then you can head to create a design which will bring up the search bar. Here, I simply type in whatever status. And you will notice when you hover over those that it actually shows the dimensions of 10, eight by 19, 200 pixels. This is going to bring up loads of templates on the left-hand side. But I would also like to show you something else switches if you search for Instagram story, the dimensions are exactly the same. And so the same templates are actually coming up here, but just organized slightly differently. So it's worth mentioning that because of both sets of dimensions are common, but there are of course some nuances or to I've previously noted like the fact that there's that dead space in the top left-hand corner, as well as information or logos near the edges being cropped off, particularly at the bottom of the status is just not going to work. So be sure to really make use of the dimensions being correct rather than just using those placements and actually switch it up a little bit in accordance to WhatsApp specifically. So I'm going to switch up for swipe up and find a nice template with a strong call to action. But then it changed this call to action to rather say swipe up to message to make it clear that someone can actually order my product simply by messaging me. I can then export those by hitting to download and then selecting dot PNG. And I can then either e-mail this image to my phone or send it to myself using a telegram or WhatsApp and then upload it from there. Simple as that. Here you can see exactly what my status would look like posted. If I decided that a static image like this is a bit too bland and I can click on the image and head to animate. I really love these simple yet effective animation options. So note now when I go to download, I would actually just have to download it as a dot mp4 and not that PNG or JPEG. Let's take a look at what that looks like in Situ. And there you have it. A simple way to create and save gorgeous and on-brand WhatsApp status as to encourage prospective customers to get in touch. 11. Greeting, Away Messages & Quick Replies: Business is designed for people undergo, which is why basic automation is so important with the greeting and with the aware messages yet able to acknowledge someone's query or compliment while not necessarily being online. Let's start off with how to set up a greeting message. So you simply need to head on over to business tools and then greeting message. Here you can type a nice message acknowledging customers. And a great setting to toggle on here is to only deliver to people who have not previously spoken to. So that means that they're probably not yet in your address book. Next up are the quick replies. Now quick replies are going to allow you to store up to 50 different replies to frequently asked questions, helping you to not have to type out the same exact responses over and over again. So after typing your ideal response to a particular question, you are then asked to enter your prompt. This is what's actually going to send the response like forward slash open. You could also add up to an additional three keywords to help you find this response at a later stage with your away messages. These work in the exact same way as the greeting message, except that you get to set the times at which these messages will be sent. For example, after 05:00 PM and before 08:00 AM. What I find super helpful is actually to include links in your greeting or away message to give customers some more information about your product or service while you are offline. This could be to your website homepage or alternatively a brochure of your product offering or maybe the Watts form link that we're going to chat about. So my top tip is that just because these messages are automated does not mean that you have to come off as a robot. I would advise you always sound as human as possible. So why not use a friendly on-brand vocabulary when you're typing this message. Sprinkle in some emojis too. Another fun ideas include incorporating a discount code into your response to reward the customer for engaging with you or possibly a themed message based on the time of yeah. How about her her her let us know if you have any questions. Are also very busy packing all the gifts that we may not reply as fast as you're used to from us. Dirty love it. You should now have fully understand the three basic automation options on WhatsApp. 12. Whatsapp vs. Telegram vs. Signal: There's no easy onset in the Battle of WhatsApp versus telegram versus Signal. Each app is slightly different and your choice may come down to which application you're friends are using. So WhatsApps privacy policy may have driven some users away, but it remains the largest platform of the three. The app is loaded with features and works very well. So many people choose to make the switch over to Telegram or signal despite this because they're concerned about privacy. However, it's worth noting that Telegram is also a for profit company where a signal is not. This means a telegram needs to magnetize just as much as WhatsApp does. We're signal actually remains the most secure as it will never compromise any of your data because of advertising interests. I've mentioned the telegram definitely does have some benefits over WhatsApp, including the saved message functionality, which allows you to easily send things to your computer from your phone and vice versa. Or the fact that your images and videos don't get compressed is also huge. I also love how many sticker options telegram has and can appreciate just how great the software truly is. However, my friends are still not all on Telegram making its use limited for me particularly. Finally, let's talk about signal. So when you view the signal website, you'll notice a big Donate button as well as the following explanation. The team that signal is committed to the mission of developing open source privacy technology that protects free expression and enables secure global communication. Your contribution fuels this cause. No ads, no trackers, no kidding. Your donation helps pay the development. The donation helps pay for the development of the servers and the bandwidth of the app used by millions of people around the world for private and instantaneous communication. So it is clear from their website that if you are really fastidious about privacy, then signal is going to be the way to go because it has privately funded and not for profit. For me, however, I am still of the opinion that metta is a company with good intentions. And so it will take quite a bit for me to straight from WhatsApp and of course, WhatsApp for business as well. The fact that you are taking this course likely means that you are also in the same boat as I. But of course we are all open to different opinions. And therefore, I do see the merit in all three apps and have all three installed on my phone. 13. Short Links and QR Codes : Across the Facebook family of messaging apps, Messenger and WhatsApp both allow you to start a conversation using a direct link or a QR code. So messenger has that m dot a link that I'm sure you've seen. Well, WhatsApp has a Watts app.use link. So short links are really an improved What's so short links are really a solution to starting a conversation quickly and easily on WhatsApp. They also allow you to add dynamic pre-filled messages. So you can actually have messages associated with the short length which you can edit or delete at any time. It also masks the businesses phone number. So your phone number doesn't actually get shown in the URL when you using a WhatsApp or business short length, this really does give off a more professional look. It also doesn't need the pre-filled message syntax, which you would, it doesn't need the pre-filled message syntax which you would have previously had to include in the length. So these links are really a whole lot more shareable. I also love that you can create a QR code, which means you can advertise your WhatsApp number on your car, your store window or more. Let's discuss my top tips for advertising a QR code as they are some things you need to bear in mind. Number one, you need to maintain high contrast for your QR code. So QR codes need to be high contrast. If you decide to edit the appearance of your QR code, keep it black on a white background or use darker colors on a white background. Qr codes on black backgrounds are not going to scan super easily. Today. You're going to want to preserve the one-to-one aspect ratio. So maintaining the QR codes aspect ratio is essential if you're printing it and resizing it. Instead, always keep it as a square. When you resize. Number 3, consider the scanning distance from the QR code. Your QR code should not be smaller than one square inch. Consider also the difference between the QR code and the people scanning it. Assume a one to ten size distance ratio under ideal conditions. So if the code size is one edge, then people can be up to 10 inches away from the code when they scan it. Number 4 is to provide adequate padding and whitespace makes sure that you have enough padding and whitespace around this QR code so that it can be super easily scanned. Number five, make sure that your code actually works. So scan your printed QR code and make sure that it's still working. Number six is providing contexts with your pre-written messages. So if you choose to use a pre-written message, include context that's going to really seamlessly start that conversation. And there you have it. Everything you need to know about QR codes and short links. 14. Whatsapp Stickers: Now if there is a simple pleasure in this world, it's creating a WhatsApp stickers. So through a lot of trial and error, I've managed to master both the static stickers and animated stickers. And I can't wait to help you do the same. This tutorial is going to be all about static stickers specifically. So I'm gonna be showing you exactly how I create them in Canvas, then import them into whatsapp using Telegram, believe it or not, as well as the sticker, make an app. I have tried out a bunch of different stuff and making apps, and this one has remained my firm favorite over the last year or so. And I do use the free version. As noted previously, I have the paid for version of Canva and although it is not strictly necessary for this tutorial, is going to make your sticker designing process a whole lot simpler. So maybe worth considering. So head on over to the purple, create a Design button and then type in sticker. I just select the top option and then look at the templates from here. You will notice that there is a circular hotline which actually doesn't export when you export that image, making it perfect as a guide which disappears once you are finished designing. So I'm going to select this made with less decay because I really like it. I would like for it to have a circular backgrounds. I'm going to go ahead and place one at the back there. And now when I export, because I am a premium user, I'm going to select transparent background. It's imperative if you've selected a transparent background to export as a PNG. Otherwise it's not going to maintain that transparency. If for example, you export it as a J peg. So when I open that file, you'll see that there's no background to it. However, I have course recognize that many of my students are not going to have Canva premium. So I'm going to download a second version with a background and show you a workaround for this. So I'm also going to duplicate the sticker and create a slightly different version, which is HACE. And then download that to also as a dot PNG with a transparent background. And you're going to see why in just a minute. So I'm going to send both versions to myself using Telegram and it's saved messages functionality. Why Telegram? You may be asking, well, I want to preserve that transparent background and the dot PNG format. And if you send it via WhatsApp, it doesn't do this. We know of course the Git dot Jay pigs can't actually have transparent backgrounds or rather don't send it on WhatsApp here. I can then save the stickers on my phone and procreate and create a new sticker pack in the stick and making app. Let me show you how the sticker with a transparent background is going to work. Now, let me show you how the sticker with the white background works. So the reason both worked in this instance is because there was that crop to circle function. But if you would like a vector shapes sticker or deep HE sticker like this hot sticker, which is actually in the shape of the heart. Then the premium version of Canva is going to win here, I can simply imported and choose the width of my outline and wallah. With the free version of Canvas, you would have had to manually then go and try and remove that back on after the fact and most of the time at infinity. You can also potentially use a free background removal tool. But again, it's typically a household and most of the time it has a hard time gauging between the foreground and the background. How all that's left to do is import the sticky into what's app and then starts sending it off to your friends. So you can create a tray icon, which is the icon which represents the sticker pack on your phone and then hits add to WhatsApp. It really is as simple as that. In order for your friends to start using your stickers, they can simply long press down on the sticker once you've sent it to them and then hit Add to Favorites. And this is going to put it in the stock tray or federate for them. If you don't want to design your sticker in Canvas though there is another route which just slightly simpler, and this is to create the sticker directly in the sticker making app. You will notice when you click inside one of the blocks, you get loads more options including camera and selfie cam. What do you do? You may be asking, well, selfie cam is going to allow you to capture some pretty hilarious filters overlaid over your face as a video. Alternatively, gallery is going to allow you to import a picture and make a sticker from the picture. So I'm going to make one of my adorable Pekingese of blue. And I think I'm going to have to create a whole sticker collection just dedicated to him at this rate. I hope you enjoyed this sticker module and that if nothing else, it made you smile. Stickers are a great way to express ourselves on what is it that app all about remaining connected with our friends and family? No matter how far we are a part. And stickers are just the perfect way to do that. 15. Whatsapp API: Whatsapp API is a far more robust offering intended for more mature brands. So with extensive integrations, whatsapp API as a communication channel that could rival most brands. Email marketing, replace some customer service Charles entirely, like potentially a call center and augment other social media platforms that the company may be using. So there are really two primary ways in which you can use the Watson API to communicate with your customers at scale. So the first those is one-to-one conversation. So conversations which was started by customers are free of cost if ST within a 24 hour period from the last message to you. The second way is notifications, which are business initiated paid template messages that can be sent at anytime, but only two customers who've opted in explicitly to your WhatsApp communications. So these notifications and create things like delivery updates. Unlike the WhatsApp or business at the Watson API, offers a lot more to help you operate at scale and handle huge volumes of customer conversation across the customer lifestyle. So with the API, you're able to set up a large volume of automated responses, allowing super immediate responses to get back to customers on frequently asked questions can also set up conversational flows and chatbots to qualify high-value leads, drive product consideration or self-serve services for placing orders, scheduling appointments, finding store locations, requesting refunds, canceling orders, and so forth. You can also use a natural language processing to better understand the different contexts, phrases, and grammatical errors that may happen when someone types naturally. You can reach an escalate conversations to humans or two baths depending on the complexity and scale required. Therefore, it's all about seamlessly handling conversation between human brand advisors and automations. You can also integrate with your back-end systems for ticketing knowledge base and CRM. Integrate with booking back-end systems like Order Management, shipping management, payment gateways, appointment management, point-of-sale systems, and so much more. You can also send important and timely notifications during your customer's path to purchase include an order confirmation, shipping updates, appointment updates, count updates, issues, resolutions, and potentially one time pins to. You can also automate important moments within the customer journey, such as retrieving receipts, making additional purchases, using coupons, checking and redeeming, loyalty rewards, and monitoring responses to notifications with communication that is going to converge high intent customers. In other words, the WhatsApp API could really prove to be a significant channel for every team in your company. So while it requires just as much interests and time, so it's really going to require a lot of interest in time in order to offer value for your business. Here are a few more potential use cases. Let's imagine that you ran a mature business like a retail brand of fast food chain and automobile company, or a financial services firm. Depending on your industry, your customer lifecycle might involve addressing dozens of pre-sale queries, sending timely updates, and solving a hundreds of customers service requests every single day. At a minimum, your customer may have multiple touch points in their life cycle where a conversation could potentially help them to get an assurance or make a decision favorable to your business. These interactions could range from general product considerations, questions about the products or services, comparisons with competitors, your delivery coverage or policies, personalized advice of any kind, questions about the product or service that may be right for them based on their specific preference or needs. Timely updates like requests for order refunds, delivery for foreman's account pricing, upcoming appointments, or even policy changes. Customer care is also going to be really important here. So it could be requests about returns, cancellations, reshare dealings, or questions about servicing, insurance and so forth. It's also great for a con managements are getting regular advice on the products and services and really get people's concerns addressed quickly and assigned to the relevant company represented representative. It can also be used for loyalty and reward programs by getting details on loyalty points, rewards, or teaching people about the latest promotions that you may have on offer. There are numerous different questions being asked of your customer service agents every day. And so your marketing and sales team are going to be addressing these questions through their own channels. These conversations can give you valuable insights into your customer's needs and preferences. So if analyzed, they can help you in rich customer profiles and say mentation for your CRM annual brand strategies. I've seen them help brands to achieve increased opt-in rates, increased message delivery, an open rates, new customer acquisition, increases in customer satisfaction and Net Promoter Scores, or NPS, is greater share of customer queries when compared to existing approaches. Increases in conversion rates decreasing and customer response time increasing and First Contact Resolution, decreasing and operational costs increasing and customer attention and so forth. So thanks to WhatsApps, API integrations, you're actually able to drive interests and new customer acquisition at scale from multiple locations, including Facebook or social ad campaigns, on-site chat widgets that focus on organic traffic. Offline marketing materials like potentially listing your number in a public place, like on a billboard and having people message you, Google listings and AdWords. You can also run it re-engagement campaigns with the WhatsApp API to get back in touch with people who've communicates it with you. But let's also quickly cover some best practice guidelines with the API. You have to absolutely abide by that WhatsApp business policy, which I have linked down below for you. You only want to be sending users messages you've actually opted in to hear from you on WhatsApp specifically, you want to make sure that these messages are highly personalized and super relevant to every customer. Be mindful, of course, of that frequency that you're using to message people too. So if you're questioning what is right for your band, then let's contemplate that point together. Most advice out there simply states if you're a small business like one to five people, use the WhatsApp for business app. Amy, will people in your band use the API? But of course it's far more complex than that. You have, of course seen that the Watson API does not come with a nice interface to spay or data. It's really just that role connection into the data. You will need to be able to create a solution that allows you to understand and act on that data, which of course means you need developers. Everything of course, also needs to be approved by what's Apple? Facebook. So that's why a lot of people use a third party tools like Boulder bought that allow you to bolt on middle way that connects the WhatsApp API to your business. So generally speaking, you want to be making the decision and based on how heavily you're going to be using WhatsApp and for harmony uses or requests. Plus crucially, the budget that you have available to make this a reality. We are also going to be discussing how but boulders can help to bridge some of these challenges. And hot, an offer, a more happy medium approach between what's a full business and the API. So stay tuned for that. 16. WhatsApp's Business Policy: In this section, I'm going to be running you through the latest WhatsApp business policy, which was last updated in October of 2021. I want to help ensure that my students are using all of the WhatsApp business products in a way that complies fully with their policies. The WhatsApp business products include both the WhatsApp business app as well as the WhatsApp business API. I'm going to be covering the six key components which will ensure that your business remains compliant. Number one creates a quality experience, maintaining a quality business profile with customer support, contact information, and one or more of the following email address, website address, and or a telephone number is essential. And keeping all of this information accurate and up-to-date is two. You may under no circumstances and per state and other business or otherwise mislead customers as to the nature of your business. You may only contact people on WhatsApp if they have given you their phone number and have agreed to be contacted specifically on WhatsApp. So be sure not to confuse, deceive, defraud, mislead, spam, or surprise people. With your communication. You must respect all requests either on or off WhatsApp buyer person to block a discontinue or otherwise opt out of communications from you via WhatsApp, including removing that person from your contacts list. Number 2, let's chat about the WhatsApp API specific terms. So in order to initiate a WhatsApp message to a person, you must first receive that opt-in permission confirming that they wish to receive future messages from you on WhatsApp, the opt in amassed a clearly state that the person is opting into receive messages from you over WhatsApp. And be it needs to clearly state that your business and be it needs to clearly state your business name. You are solely responsible for determining the method of Upton and that you've obtained the necessary often in a manner that complies with the laws applicable to you and the country that you're operating. And you may only initiate tasks using an approved message template as defined in the Facebook documentation. So this is subject as defined by the metadata as defined, but the Meta documentation, any message template must comply with terms and their policies and can only be used for its designated purpose. They also have the right to review, approve, and reject a message template at any time. If a person initiates a chat with you, you may continue that conversation via WhatsApp for up to 24 hours after the last message sent to you by that person without charge. So that's called the 24 hour window. Outside of this 24 hour window, you may only send messages via approved message templates for which metal will charge the applicable rates. You may use automation when responding and during this 24 hour window, but must also have available prompts, clear and direct escalation paths, but must also make available clear and direct escalation paths to human agents. These escalation paths include in chat, human agent transfer, phone number or e-mail, web support, in-store visits, for example, visiting the retail store or a bank. And a support form. Number three, you want to be protecting data and complying with the law. So you, of course, responsible for and therefore massacre unnecessary notice, permissions and consents to collect, use, and share people's content and information, including maintaining a published privacy policy. Otherwise complying with any applicable law in your country, do not use any data obtained about a person that you messaging on WhatsApp and then use it for any other purpose. Other than that, what is reasonably expected to support the messaging with that person. So don't show us people to share a full-length individual payment card numbers, of course, financial account numbers, personal ID card numbers, or other sensitive and personally identifiable information. You may not follow it or otherwise share any of this information from a customer chat with any other customer. Either. Number 4 is all about prohibits at organizations and use What's up, of course, prohibit the use of WhatsApp for business products to facilitate and organize any kind of criminal activity, including exploiting or causing physical, financial, or any other harm to people or businesses or animals. So organizations cannot run fully discriminate, either suggest any sort of preference for or against people because of any kind of personal characteristics. Organizations that primarily published news content must also be registered as a news page through Facebook. So that's also important to consider. Number 5 is enforcement and updates. Semester may limit or remove your axis with the WhatsApp business products. If you receive excessive and negative feedback, cause harm to WhatsApp or to any of the users or violates and encourage other people to violate the terms as set out by Meta with their sole discretion. In terms of the best practices for APTT in you want to be driving high-quality conversation between people and businesses as the top priority. So people are going to be able to block or a porch your business at any time. And the WhatsApp systems will rate the quality that our business is actually getting over a sustained period of time. They may also reactively re-evaluate and businesses often flows including reviews of user feedback to flag any policy violations and develop additional types of enforcement over time. Best practices to create a high quality opt-in experience include the fact that uses need to be able to expect exactly what messages they're gonna receive. So sitting the expectation by obtaining an opt-in that encompasses the different categories of the messages that you're intending to send. So for example, the auto updates, the relevant offers, the product recommendations, and so forth. So this is really going to mitigate the risk that a user is going to block your business because they receiving unsolicited messages. Providing these clear instructions for how people can opt out of receiving either all or specific categories of your messages is also important. And then honoring these requests, ensuring that your opt-in and opt-out flows are clear and intuitive for users as essential. So clearly communicating the value of receiving the information via WhatsApp is important too. So I think that these guidelines are super easy and clear to follow and trust that you'll be able to comply with them with absolutely no problems at all. For any further questions or detail, I'm actually going to link to the full policy doublers that if you need any territory, you can get that there. 17. BONUS: Bot tutorial : As a bonus section, we're going to be chatting all about the WhatsApp, but bolder using a platform called Boulevard. So why a Bot Builder? You may be asking, well, oftentimes when I chat to small business owners about WhatsApp for business, as much as they are impressed by the basic automation functionality, as well as the catalog functionality. Sometimes they're left wanting more. And that is just the nature of US entrepreneurs. You know, we're always trying to push the boundary in terms of what's really possible out there. And so if that really is your feeling about WhatsApp for businesses, like, hey, that's cool, but like how much really is going to help me? You might wanna kind of advanced exactly what you're doing with WhatsApp by using it. But bolder. On the other hand, of his DB enterprise version of WhatsApp, can be quite daunting. It does require, as we've discussed in this course, developers, resources and a whole lot of expertise, as well as a whole lot of patients. Because what you're essentially doing is applying to mete slash Facebook for access into the Watson API. And this can take weeks to months. So if you are wanting to roll out an MVP or minimum viable product, maybe that's not viable for you even if you had the developers and the expertise. So where we really finding that sweet spot in between the two is with bodybuilders. I've become very fond of a local South African company called build a bot because I really like their business model. I like how they're structured, and I also like that they're an official partner of Facebook slash meter. So that means that, you know, you're not doing anything illegal and you're not gonna get blocked. And they've been doing this for years. So you're basically leveraging of their expertise, their access into the Facebook slash matter universe by the Web API. And all you're having to do is actually construct that journey using a flow bolder. So if you can imagine with a website, you can either hard-code a website from scratch, which is kind of like the Watson API. Or you could actually use a simple bulls are like a Wix or Squarespace, which is of course what a lot of us who are needing to DIY stuff we're going to use. So the, once I've bipolar works in the exact same way where it's really that sweet spot. You don't need coding expertise and you don't need the time or many to really undertake that initial learning curve that you would wear you to actually go the API read. So I'm going to be showcasing exactly how the boulder but interface looks, how it feels and how it operates. One is really how long it's gonna take for you to get up and running. They are, of course also pricing implications which we're going to discuss during the section too. So I'm so thrilled to have you here without any further discussion. Let's jump straight into the screen share. All right, so this is exactly what the boulder Bot website looks like. It explains that it's the easiest way to Boulder bot. So leveraging the full potential of WhatsApp Telegram and Facebook Messenger with a powerful journey bolder. So that is an important thing, obviously to note is that it's not just confined to whats app, but also Telegram and Facebook Messenger two, which means that once you've actually built out that logic, you may wish to roll it out or implements it on some other platforms too. So you can either choose to simply launch their buck demo, which is a great way to start. All in this instance we actually going to build a free bite numb. You can also see obviously all of the different clients that bold about currently has on their books. And a really nice kind of feature section. So it's emphasizing here that it's a drag-and-drop interface, which of course means that no coding is required, which is amazing. Design a dialogue flow in minutes with our simple, user-friendly drag-and-drop interface. If you're wondering why on earth, wysiwyg stands for, it's what you see is what you get. What this means is in the same way that a CMS on Squarespace or Wix is concerned. As we've mentioned, what you see as the developer bearing in mind that you have no coding knowledge is what the end-users gonna see. So you're really kind of creating an experience which emulates exactly that of the end-user. Then in terms of valuable insights, you can get valuable insights using their tracking dashboards, which is really cool. So not only are you able to leverage their access into the Mensa slash Facebook universe, but you're actually able to leverage their reporting software. What this is obviously going to tell you is things like how many consumers are engaging with your bite? What is the volume of messaging going through? That's what's inbound, what's our barn and so forth. And then also some insights around the content formats or whether that be text and image, video, voice, note, and so forth. Also, if you have more advanced kind of recommendations or requirements around integrations, you're going to see that Mailchimp, Slack, Zapier, Salesforce, and Google Analytics, all of care there. Here you can actually see one of my videos about the fastest and Bosch builder in the world. I think in this instance I've volt a button like two to three minutes. And the fact that they're affiliated with Messenger people, which is a German messaging company, which is also very strongly affiliated with metadata. You can then scan the QR code to launch that demo that I mentioned. And then of course we want it to just be upfront in terms of the monthly pricing because of course there is an implication. So ferment wine, It's completely free and that's why I love it for the MVP approach. If you are a startup and you're looking to really just scratch the surface in terms of what is possible with WhatsApp. This is $0 for the first month, in the second month and the months thereafter. You can then choose between the first package, which is $250 a man, or a power package was just $550. To be honest, I have only ever found use for the media package, so I would kind of disregard powerful now. So 250 years whenever that is in your currency. Just really ascertaining whether that's something that you can palette as a business owner is going to determine whether or not you choose to go ahead with us. And then they also aren't abandoned. Messaging rates are ¢0.004 dollar cents each. And there's support email included as well as WhatsApp template messages that there's also a cost implication for. So that's a $0.03 each. And they will have, of course, explain the difference between the art of bundled message and the template message. But effectively the template message is something that gets pre-approved by Mehta. And therefore you're able to send those messages without there being any kind of user initiation. Whereas the out-of-band all messages are when a customer comes back to you denature stage and you're responding to them, you can then add up to two WhatsApp lions have for an additional fee, which I've also never done in terms of the agreement period, just a one month notice period, which I think is quite reasonable. And then there again, you can see they're just emphasizing art abundant bundled session messages. And there is a slight discrepancy here. So maybe just clarify that before you commence with your agreement with them. In terms of building a bot, there's save, of course bought the 43 steps. So registering or will the bot account creating your custom bought or using a free, free templates. And then step 3, launching it on one of their lines. And the one thing that I will just point out is that once you've created your butt and you happy with it, the one thing that I did notice does cause a delay in you, something that you consider doing a friend is if your Facebook page there's not verified, it doesn't let you link your WhatsApp by two your own number. So I've really had challenges with us in the past. You absolutely have to have a verified Facebook page in order to undertake a WhatsApp, but live if you do not give you a man's grace, period, I believe, but they do severely restrict how many messages that bite can send and receive. So rather than just kind of stuck with that process. And as soon as you know that it's something that you're going to pursue. And then they are based in Cape Town, South Africa. All right, so once you've clicked on that start building, now baton, you're going to be taken to a page which looks like this. If you're wondering why the discrepancy between boomerang and bold about the actual and the process of rebranding. So we mine was the previous product's name. It's now referenced as bold a bot. So all you're gonna do is click the plus new Bot icon. So obviously you are more than welcome to start from scratch, particularly if you know that your requirement is very bespoke and that none of these templates are going to follow your needs, then that's wonderful. But most of the time you're actually going to find a template that is going to create HE match exactly what you're looking to do. Even if it does now would suggest opening a couple of beers and really getting a feeling exactly for how that journey should look, regardless of whether that's something that you want to implement for your brand or not. Because it's really going to give you a feel for the bike bolder and exactly how these journeys look and feel. So I loved most of these templates. I think they're wonderful. I'm gonna click on the subsample survey one because I think that that is quite a common use case for a bot. So here you will see what the interface looks like. I would suggest differently going with a mouse. And I have tried to do this on a track pad and it does kind of get a bit confusing as you like, jump in and out of the boulder. But with a mass, What's going to happen is that and rarely ball piece is actually gonna allow you to zoom in our art, making the journey a lot more seamless. If you are in a trackpad, on the other hand, you either have to hit control minus or Control plus on your keyboard. You'll see on the bottom right-hand corner there's actually and the ability to change that there. So the interface is really straight forward. One of the things that I absolutely love about the byte boulder is you'll notice that there's a little fly out here on the right-hand side. And what that allows you to do is let me just click on one of the blocks. You'll see it's going to actually emulates exactly what that end user is going to see, which makes it so easy to kind of really get a feel from a user perspective. So let's just pop that back. That's something to bear in mind. And then also as Virginians get more complicated, you might also choose to use back fine block functionality. They either referred to as a block or a node. When it comes to this bike, Bolden. So there's also a delay reply which I absolutely love. So if you do not have any delay or a pies, you will notice. And when you transact with a bite, it is exactly that a transaction. It doesn't feel human at all. It's seriously just feels like a robotic exchange. As soon as you add in these delay replies of between 35 seconds, typically, it's really going to make you feel like you're chatting to human being on the other side, which is really cool. It's asking you for your full name because as I mentioned, that nickname may not necessarily be accurate. So you probably would want to check that as a brand. Wait for the user to enter information, good to meet you. And you can see, of course there's emojis as well as it's a sticker functionality built into the bipolar, which is so awesome. A delay reply. It asks you a question, a text reply, and then make a choice. So now you're going to rate their servers. It's going to take you through one of three different journeys. And then very importantly on note that there's always this reread conversation at the end of a journey to take you back after a particular point in the journey so that you never end up dead end. So you can see that the one functionality that is really useful as it can actually trigger an e-mail. So for example, it could send or pass through any of the information that you've included as a customer back to some kind of customer service email address. So that is one example is bats and survey example. Let's give you a feel for the data enrichment one, this is very similar in how it starts. It asks you for a name, it asks you for your agenda, and then it asks you for your date of birth. Great. The final piece of information is your email address captures your email address. Thank you. That's all the information we need. And let show you guys one more lead generation. One is also a lovely want to look at asking you for a price range. Once you give it the price range, It's asking me, what is the cell phone brand you're most interested in? And then it's actually going to match you and to an option. And you'll note also that one of the rich media options as a PDF, so you can actually send through a sample mobile catalog and then pass that information onto someone who could potentially call you back. So beautiful for lead generation too. Once you're happy, you're going to click the button in the top right-hand corner, gives you a button M, give you about a description and apply. And then you'll see that the button actually changes so that you can click it again and connect your bot to a channel. The default option which you guys are going to see is a German looking number, which is going to allow you to test the bite on your phone. As I mentioned, because of that fly out menu, if it's just you testing, you could probably just use that. If you really wanted to taste on your phone, then obviously go ahead and publish. But where it's most handy as of course, if you've got a board or colleagues potentially that you're wanting to show, you'd actually linkage to the German number and a few tunnel and then you'd enter all the mobile numbers of people who are willing to test. And there you kind of have it. That's exactly how launching a bike works. Once you kind of very comfortable with exactly what the bite looks and feels like on that test line, you would then go through the motions of publishing to a an official line and all of that information as documents that on the help center of the bolt about websites. So you can see exactly how you then publish it and take live. But rather than complicating you guys and complicating it by explaining all of this for you guys, obviously do make sure to read their help articles to. This is really just meant to be an anecdotal kind of overview in terms of how the functionality of the bike builder it looks and feels. So. I hope that that was helpful to you. Thank you guys so much for joining me for this bonus section all about creating a WhatsApp, but it's been such a pleasure having you here. I really hope that it helps to satisfy some of your appetite and interest around really what is possible with WhatsApp. Because I think when you look at the traditional landscape in terms of the WhatsApp or business app and the Watson API, you do really get the sense that there is that gaping hole in the middle. And I've really found that boulder, but as a super satisfactory way in which we can fill that hole and be like actually, there are more complex journeys that are not possible on the WhatsApp for business app, but certainly that are going to be possible using a third party tool like Boulevard. So of course, it's also worth mentioning that there are lots of competitors to build about. So you're welcome to do your own homework if you don't feel like Boulder byte is going to cut it for you. But for me, I get great support from their support team. I find it user-friendly and it's also affordable. So that's really why I'm choosing to teach this one in particular. But I hope you've enjoyed this section and stay tuned for the next section. 18. Assignment: In terms of your class project, I would love for you to download the WhatsApp for business app and give it a Bash. Even if it's just for a week or two, it honestly only takes about 10 minutes to get up and running. And it's really going to be the best way for you to get familiar with the functionality. So if you would like to, you can let me know how your center process goes or potentially post a screenshot of what your business profile or catalog looks like once you're done, if you decide to rather proceed with using the Bot Builder, even with the API, you will still have a solid understanding of exactly what the Watson for business app can offer all on its own. For bonus points, I would suggest trying armed whites form, which has the form building software we will be discussing. This is going to help take your WhatsApp for business to the next level by minimizing back and forth with customers ready, set, install, head on over to the Play Store or to the app store to download WhatsApp for business. And I will catch you on the other side. 19. Thank you for joining! : And that brings us to the end of this complete or WhatsApp marketing course. Thank you so much for joining me on this journey. I hope that you have found it informative and that it has inspired you to take action on WhatsApp in whatever shape or form of most appropriate to you and to your business. I'm so deeply passionate above WhatsApp as a platform and topic, particularly due to its ability to empower a small business owners to really punch above our own ways. I hope that by showing everything from what business and to large-scale application of the white SAP API. It has really helped to show you the full length and breadth of possibilities when it comes to WhatsApp, as the potential has seriously exploded more recently, it would mean that absolutely wild. Similarly, if you left a comment or a review, this is actually the second version of this course. And I took on board all of the feedback from the first instance to improve and the content, expand on the topics. And already just one app, what I had previously covered, where I'd initially created it as a proof of concept. I'm not able to pour so much time 11 to have knowing the people were really enjoying content. Constructive feedback is a massive help for me and I do read every single comment, so please be free to leave me a comment or a review or a message. It would honestly make my day. Keep your eyes peeled for bonus content, which I do often post AFTRA course goes live. If I realize that there's any additional nuggets that I do want to give to my students. I'm also always open to suggestions in this regards, if you felt like anything was missing piece to that amino. And finally, so that you know where to find me, you can simply search form makes a harness on YouTube and you will get a video a week all about digital marketing tech or my favorite WhatsApp. This way to stay connected with me and continue to support my teaching journey. I can't wait to catch you in the next close that we can continue to do this today.