Playback Speed
---
0.5x

1x (Normal)

1.25x

1.5x

2x
Aprende a pintar cristales realistas en acuarela
Watch this class and thousands more
Get unlimited access to every class
Taught by industry leaders & working professionals
Topics include illustration, design, photography, and more
Watch this class and thousands more
Get unlimited access to every class
Taught by industry leaders & working professionals
Topics include illustration, design, photography, and more
Lessons in This Class
15 Lessons (1h 40m)
5.

Pintemos un cristal - Primera parte

9:48

6.

Pintemos un cristal - Segunda parte

7:30

7.

Pintemos un cristal - Tercera parte

11:21

8.

Pintemos un cristal - Cuarta parte

7:37

9.

Pintemos un cristal - Detalles finales

4:10

10.

Proyecto final: dibuja tu cristal

9:09

11.

Proyecto final: pinta tu cristal - Primera parte

7:38

12.

Proyecto final: pinta tu cristal - Segunda parte

10:20

13.

Proyecto final: pinta tu cristal - Tercera parte

7:42

14.

Proyecto final: pinta tu cristal - Detalles finales

8:28
--

Beginner level

Intermediate level

Advanced level

All levels
Community Generated
The level is determined by a majority opinion of students who have reviewed this class. The teacher's recommendation is shown until at least 5 student responses are collected.
About This Class
¿Te gustaría aprender a pintar cristales en acuarela, pero te intimidan? Esta clase es para ti. Debes tener un nivel básico de conocimiento en acuarela, pero ¡no es necesario saber dibujar!
Primero te enseñaré sobre los materiales que usaremos y haremos prácticas sencillas para entender la anatomía de un cristal.
Luego elegiremos el modelo, definiremos la paleta de color del mismo y nos adentraremos en la aplicación de los conceptos antes aprendidos para que aprendas a realizar, con confianza, un asombroso cristal.
¡Si te gusta la acuarela, este curso es para ti! Con este podrás pintar tus propios cristales basándose en referencias fotográficas.
¡Te invito a que te animes a pintar junto a mi y a compartirme tus procesos y proyecto final!
¡Espero que disfrutes el curso!
Puedes obtener más información sobre Lori Artista en:
Web: http://www.loriartista.com.ar
Red social IG: @loriartista
Youtube: Lori Artista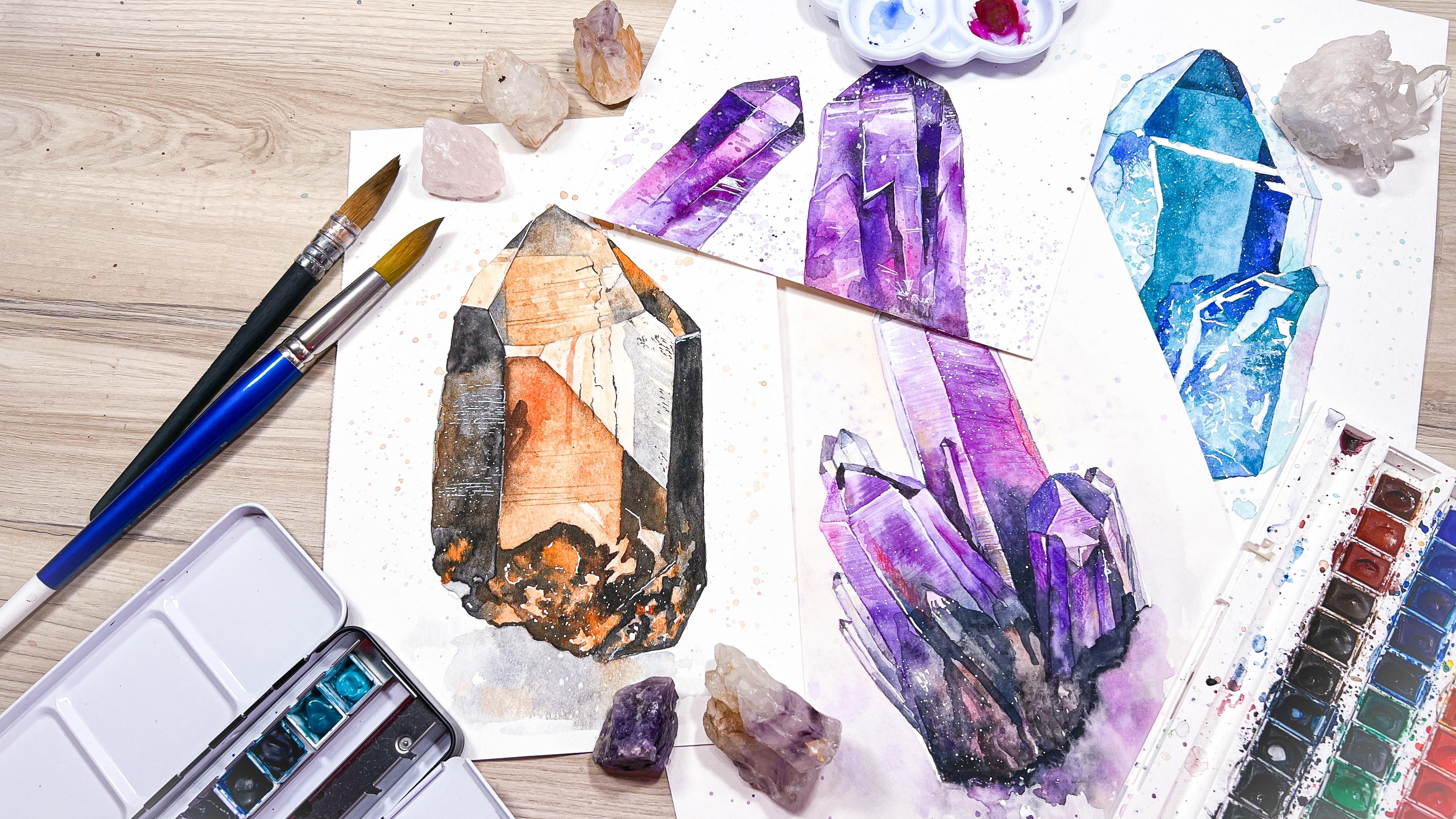 Meet Your Teacher
Lo sensible y la magía
Nací en Buenos Aires, en agosto de 1981.
Toda mi vida dibujé y pinté, y en el 2008 me recibí
de Licenciada en Artes Visuales de UNA (ex
Prilidiano Pueyrredón) con un alto promedio y
una tesis que quedó a disposición del alumnado
para consultas.
Durante mis años de facultad y posteriormente
participé en algunas muestras de arte
grupal. Pero fue unos años después cuando empecé
a amar el mundo de la acuarela, volcando
a impartir workshops sobre esta maravillosa
técnica.
Dentro de mi universo reina lo místico. Me
apasionan los amuletos, los rituales y la astrología.
La natu... See full profile
Hands-on Class Project
Proyecto:
Ilustración de un cristal realista en acuarela y técnica mixta.
INTRODUCCIÓN
Pintar un cristal puede ser desafiante por ello te acompañare en pasos sencillos para que lo puedas llevar a cabo y tengas un resultado asombroso.
Debes contar con conocimientos básicos de acuarela 
Esta clase está orientada para todo quien le guste la acuarela, dibujantes, ilustradores, diseñadores, etc.
Mi nombre es Loreana pero soy conocida como Lori Artista, soy Licenciada en Artes Visuales de la Universidad Nacional de Artes (UNA) de Buenos Aires, Argentina.
Actualmente me dedico a dar masterclass de acuarela y técnicas mixtas, asi como comercializar mis ilustraciones en Art Licensing para productos.
¡Espero que disfrutes mucho esta clase!
MATERIALES
-  Acuarelas, 
-  Papel para acuarela, 
-  Pinceles, pintura blanca (gouache, témpera o acrílico) 
-  Marcador o lapicera con tinta blanca (tipo uniball o posca)
CONOZCAMOS LOS CRISTALES
Tipos de cristales

Como se comporta la luz
DIBUJEMOS UN CRISTAL SIMPLE
Observemos las formas

Dibujo con formas geométricas
PRACTIQUEMOS PINTAR
Luces y sombras

Reflejos

Texturas
TU PROYECTO
Realizarás un cristal de tu gusto siguiendo los pasos aprendidos en las lecciones. ¡Manos a la obra!
DIBUJEMOS UN CRISTAL COMPLEJO
Plantear la forma

Detalles

Tip si no te animas a dibujar
¡COMENCEMOS A PINTAR!
Paleta de color

A poner en práctica lo aprendido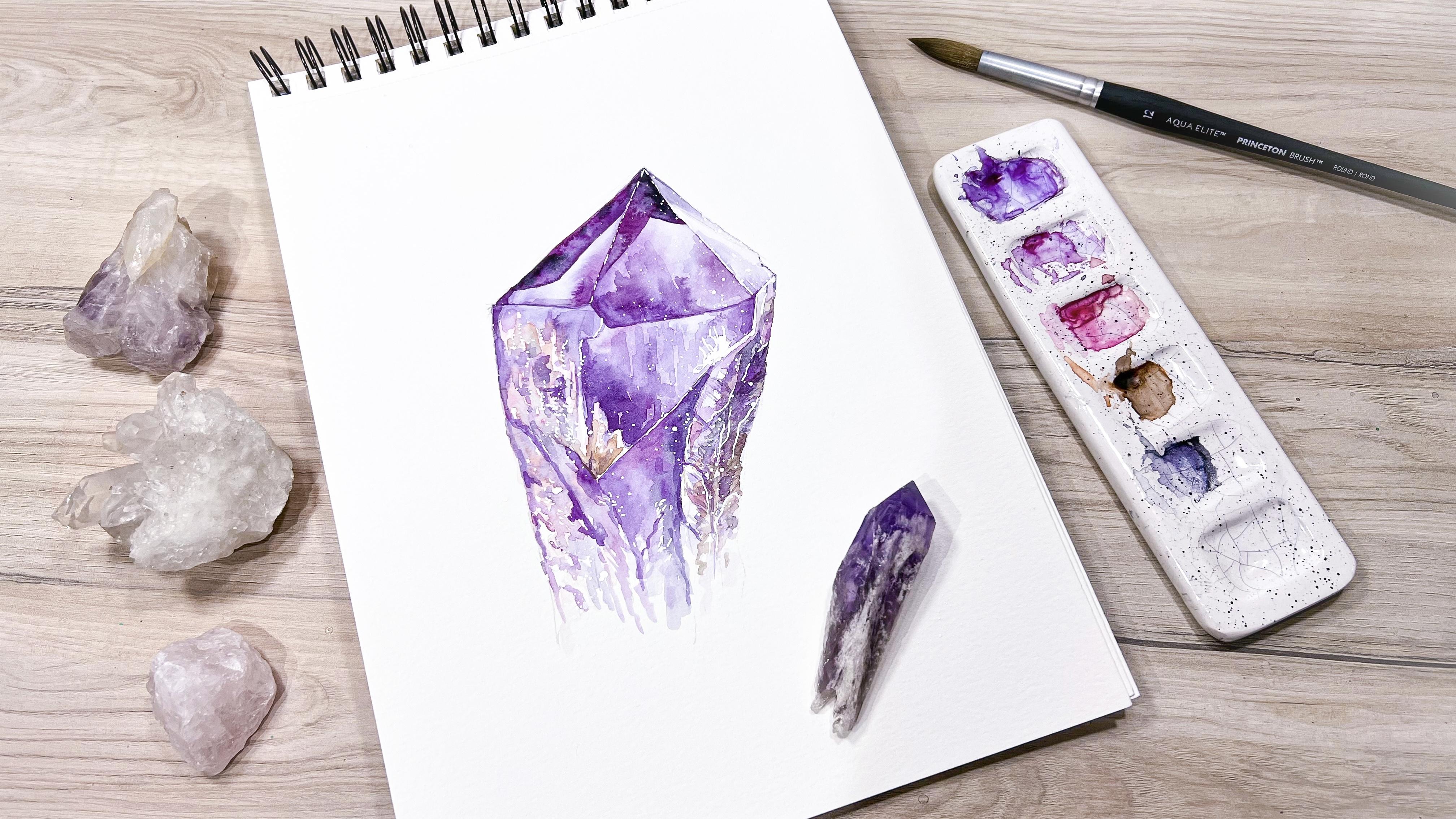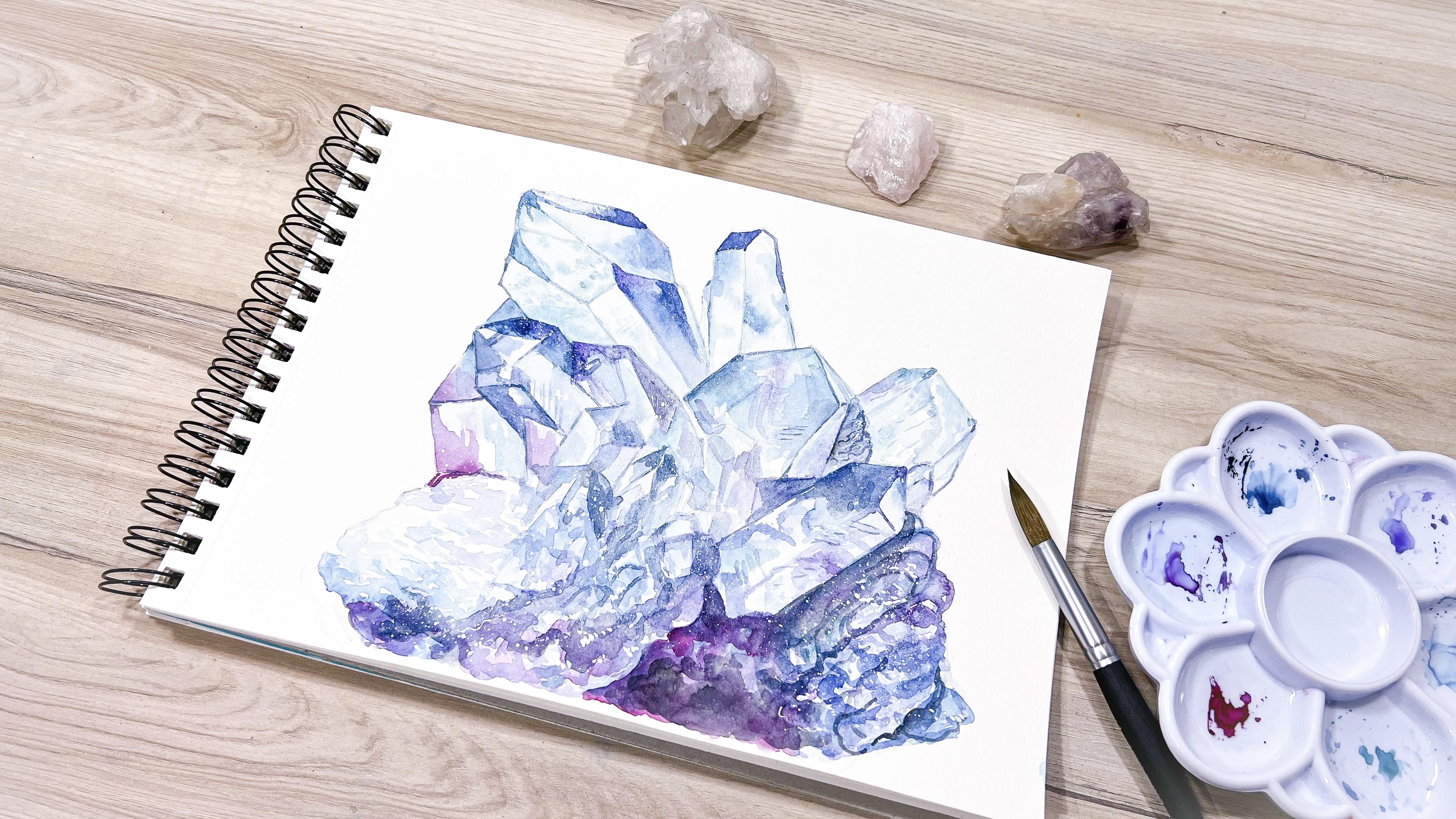 Class Ratings
Expectations Met?
Exceeded!

0%

Yes

0%

Somewhat

0%

Not really

0%
Reviews Archive
In October 2018, we updated our review system to improve the way we collect feedback. Below are the reviews written before that update.
Why Join Skillshare?
Take award-winning Skillshare Original Classes
Each class has short lessons, hands-on projects
Your membership supports Skillshare teachers