Watercolor Made Simple: Professional Techniques For The Absolute Beginner
Play Speed
0.5x

1x (Normal)

1.25x

1.5x

2x
7 Lessons (1h 22m)
1. How to Create a Beautiful Painting 'California Watercolor Style'

6:20

2. Important Tip: the Right Amount of Wet

2:17

3. 'Brush Surfin' Materials

6:28

4. West Coast Morning 'California Style'

15:12

6. Big Sky Watercolor Part 1

16:35

7. Big Sky Watercolor Part 2

23:53
students are watching this class
Project Description
CLASS PROJECT
Don't forget to complete your class project. It means a lot to me to see your work. 
Your class project: 
Upload a picture of any piece of art you've done (any image is fine) 
I'll offer personal and free suggestions to improve! 
        Let's all lend a helping hand and get our project in so we can share our journey together.
                                                 'There are no mistakes in art!'
                                                       See You In Class! 
BONUS TIPS: MATERIALS THAT WORK BEST
I always tell my students that a Small Piece of Paper makes a Great Piece of Art
Can I use a big piece of paper?
Of course, as long as you have some big tools. We are going to be using 10" by 7" which is a half sheet of 10' by 14" watercolor paper. I would suggest that 10" by 14" is a good 'Large size' to start with if your thinking of 'Going Big'.
Here are the three types of papers that are available at any good art store or online.
The best choice for the California Style is the 140 lb.Cold Pressed as it has just the right amount of 'tooth' for our purpose.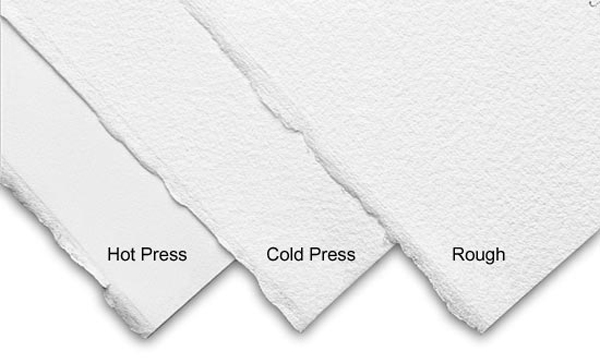 My Favorite Brand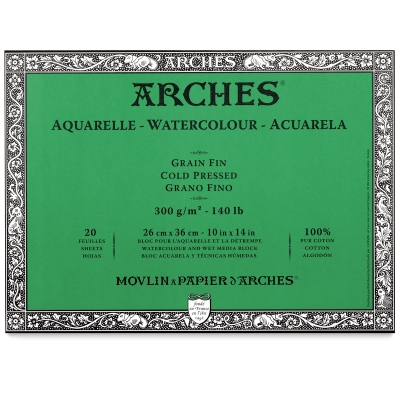 Cost is about $25 to $30 for 20 /10" by 14"sheets of 140lb acid-free cold pressed watercolor paper.
If one side does not work out you can use the other to do another painting.
M.Graham Artists'Watercolors  PRO PAINTS at a great price $$$
Prices for these 3 colors are about $8.50 to $9.00 per 15 ml. tube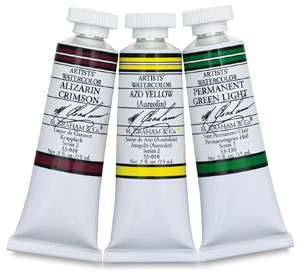 OUR COLORS WILL BE   /   Alizarin Crimson, Azo Yellow and Phthalo Blue ( 'Thalo' )                           We will be adding  ULTRAMARINE Blue and COBALT Blue as two optional colors to use if you want.                                                          
CAN I BUY CAKE WATERCOLORS?
Cake watercolors or (sometimes called 'pan' watercolors) are suitable for the English Style "No Drips, No Slips" watercolor but are not the easiest to use for the "California Style".
You need lots of 'juicy' un-watered paint for this class and the cake paints would have to be well moistened if you were to use them. If you choose to use them make sure they are Artist Quality.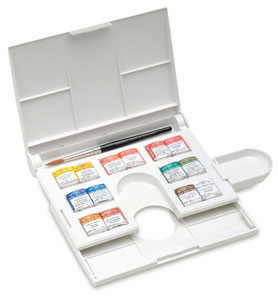 You get what you pay for!!! 
Expect to pay at least $40 to $60 for box of 12 (anything less and you will be getting poor quality)
DISADVANTAGE is you can't pick the colors you want 
BRUSHES BRUSHES BRUSHES
Find out why my favorite brush is readily available at any hardware store or box store paint department for under $10.  It's called the 'Picasso" and it's the last one on the bottom of the list below.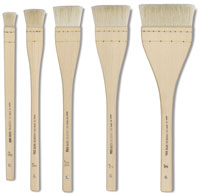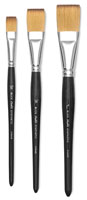 FLAT BRUSH        


 RIGGER BRUSH                                    
Picasso Brush
We can do this together !!!
Below is Mary Blair's work at Disney Studios. She will be one of our California Watercolor artists that we are paying tribute to. Look up her 'story' online.
Phenomenal artist and a real inspiration!                    
Mary once again with a great direction for all of us. Observe the Dramatic Dark to Light in her Concept Art below. 
Get ready for a really inspiring class!                                                     
Rex Brandt's California Style Watercolor,  seen below, is a masterful example of 'leaving white shapes' and using 'scattered darks'.                       
Rex has always been one of my favorite California Landscape artists.                          
 SEE YOU IN CLASS ...bring your creativity