Playback Speed
---
0.5x

1x (Normal)

1.25x

1.5x

2x
Técnicas Básicas De Acuarela: Reutiliza tus Practicas En Un Collage Único
Watch this class and thousands more
Get unlimited access to every class
Taught by industry leaders & working professionals
Topics include illustration, design, photography, and more
Watch this class and thousands more
Get unlimited access to every class
Taught by industry leaders & working professionals
Topics include illustration, design, photography, and more
Lessons in This Class
13 Lessons (1h 12m)
1.

Presentación de la clase

2:31

2.

La clase y los proyectos

2:49

4.

Técnicas básicas sobre papel seco

6:25

5.

Técnicas básicas sobre papel húmedo

8:38

6.

Practicamos combinando todas las técnicas

13:33

7.

Recortamos nuestras piezas

4:36

8.

Ideas para archivar nuestras colecciones

3:52

9.

Proyecto: Tarjeta con collage

7:37

10.

Proyecto: Lámina con collage

5:51

11.

Otras ideas para aplicar tu collage

3:35
--

Beginner level

Intermediate level

Advanced level

All levels

Beg/Int level

Int/Adv level
Community Generated
The level is determined by a majority opinion of students who have reviewed this class. The teacher's recommendation is shown until at least 5 student responses are collected.
About This Class
Hola, soy Cristina, y creo de verdad que todo el mundo puede disfrutar pintando cosas sencillas con acuarelas.
¡Y justo para eso he creado esta clase! Es ideal para principiantes, tanto si nunca antes has pintado con acuarelas, como si lo estás intentando y te parece que todas tus prácticas no sirven para nada.
En esta clase voy a enseñarte las técnicas principales para pintar con acuarelas y haremos varios ejercicios para que practicar sea muy relajante y divertido.
¡Y no tienes que preocuparte por cómo te salga el resultado final! Con la acuarela todo queda bonito y además recuerda que luego vamos a recortar nuestras prácticas y con ellas crearemos las piezas necesarias para montar nuestro collage.
En esta clase vas a:
Aprender y Practicar
Materiales necesarios para pintar con acuarelas
Cómo preparar tu espacio de trabajo
3 Técnicas Básicas de Acuarela sobre papel seco
3 Técnicas Básicas de Acuarela sobre papel húmedo
Ejercicios sencillos para combinar todas las técnicas y aplicarlas creando formas simples.
Recortar y Clasificar
Varias formas de recortar tus hojas de acuarela
Mi sistema para guardar y organizar tus recortes
Trabaja en colecciones por color o formas
Pegar y Crear
Organiza tus recortes sobre el papel
2 sistemas para pegarlos: pegamento o cola
2 Proyectos con collage: tarjeta y lámina
Diferentes ideas para aplicar tus recortes en otros proyectos
Otras ideas:
También aprovechamos los recortes que "no sirven"
podemos volver a pintar con acuarela sobre nuestro collage
podemos usar otros materiales como lápices, rotuladores, etc para darle nueva vida.
Bonus: 
Descubre cómo pintar sobre papel de seda para crear preciosos papeles decorados.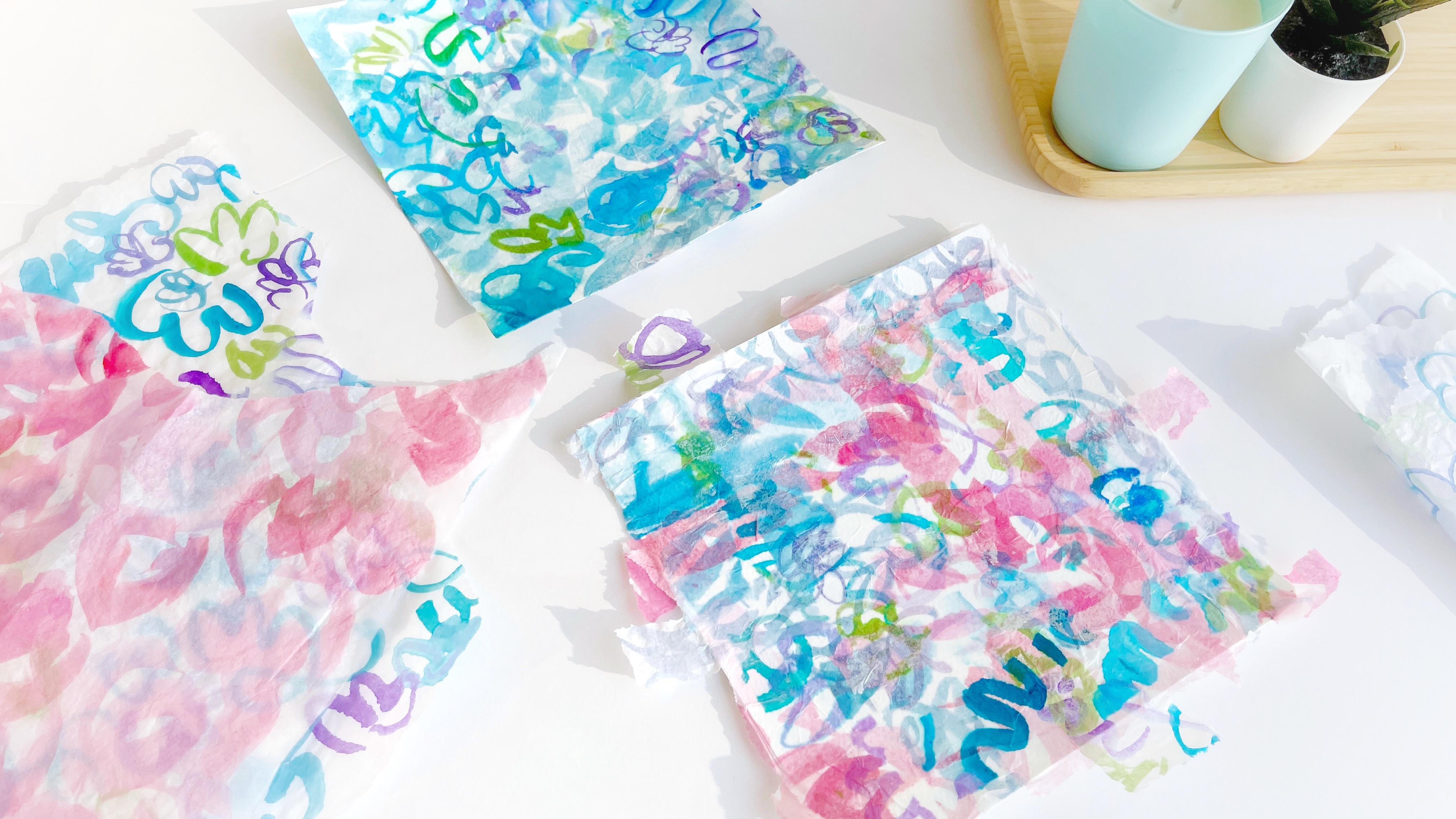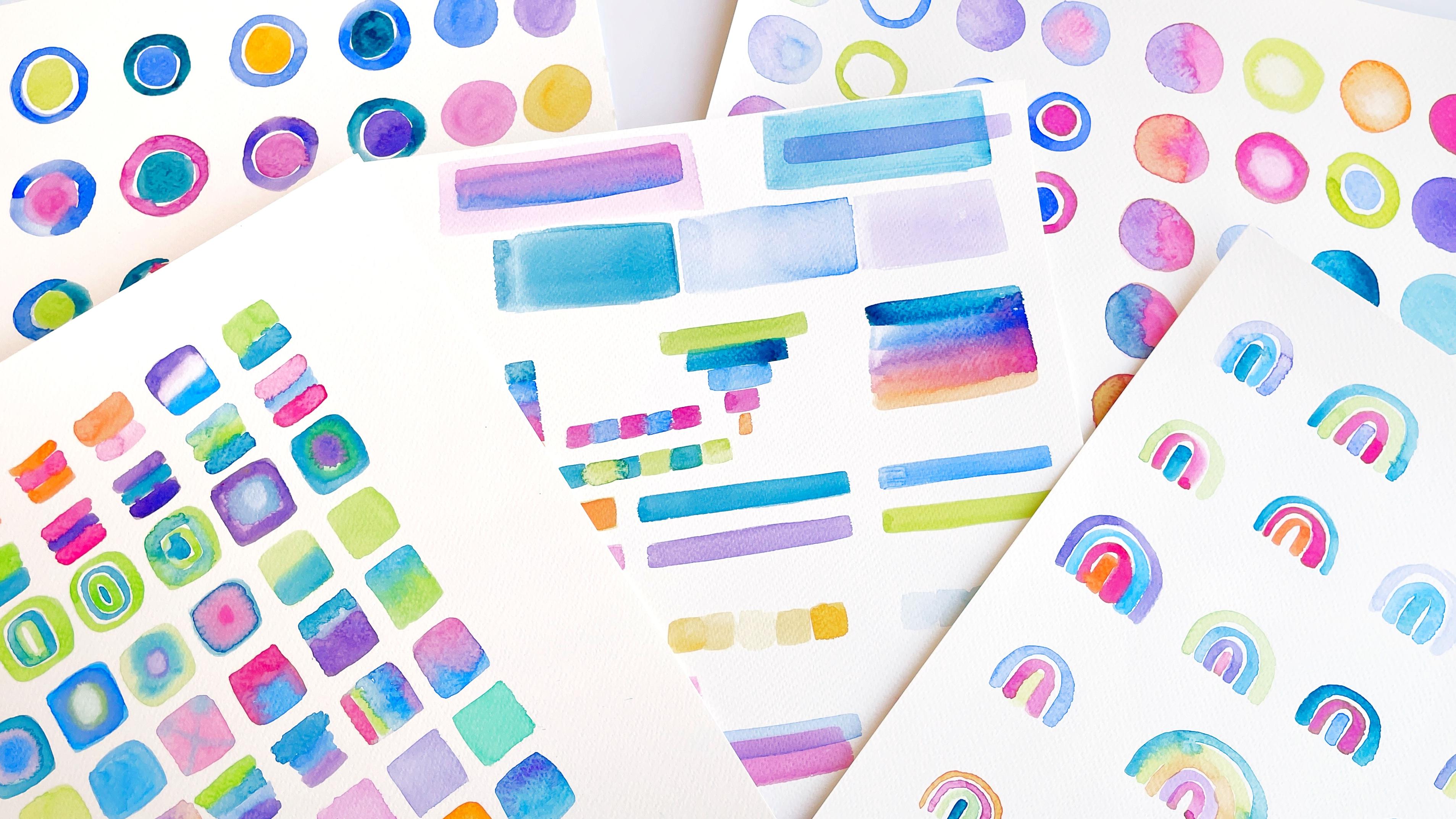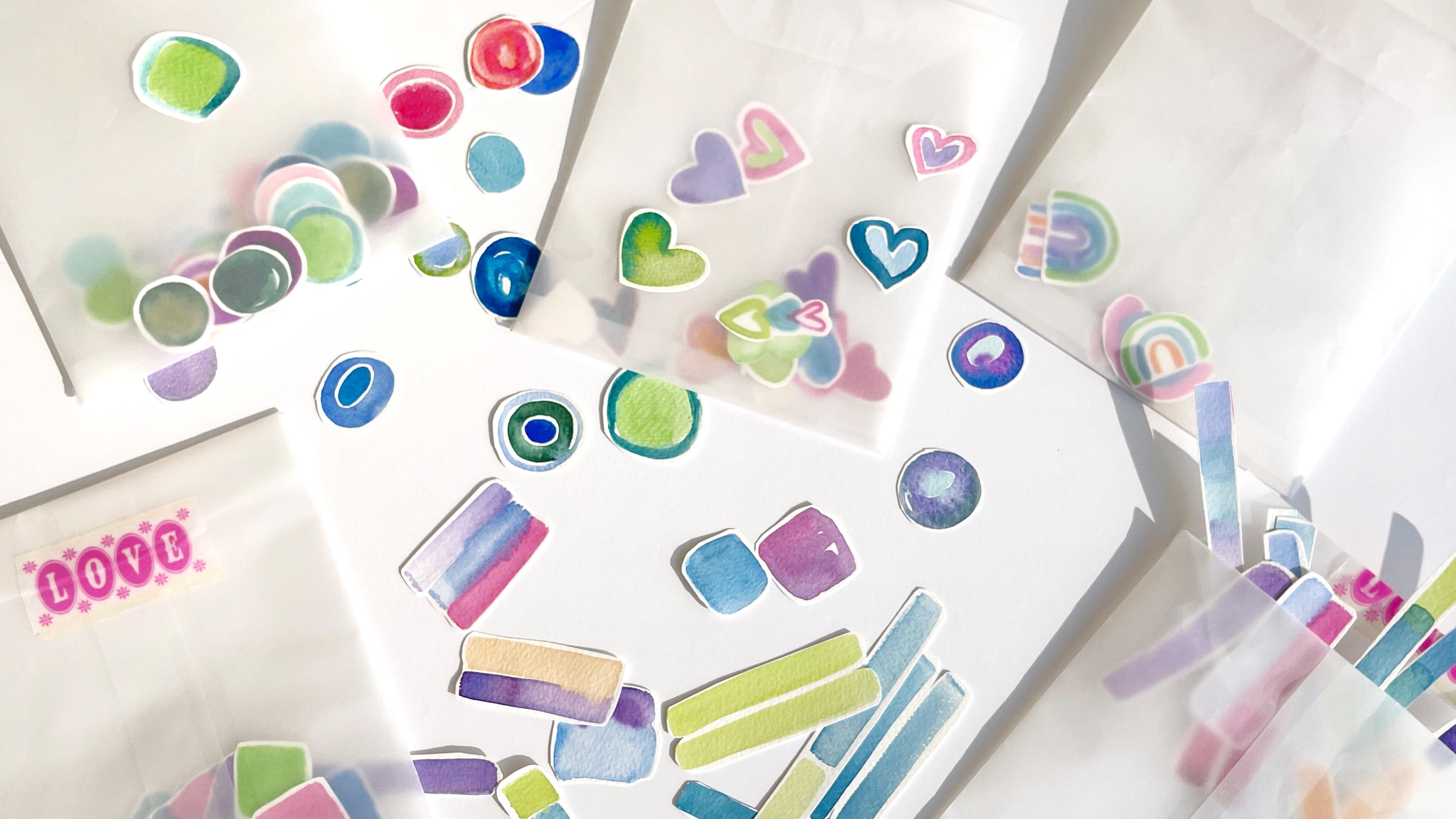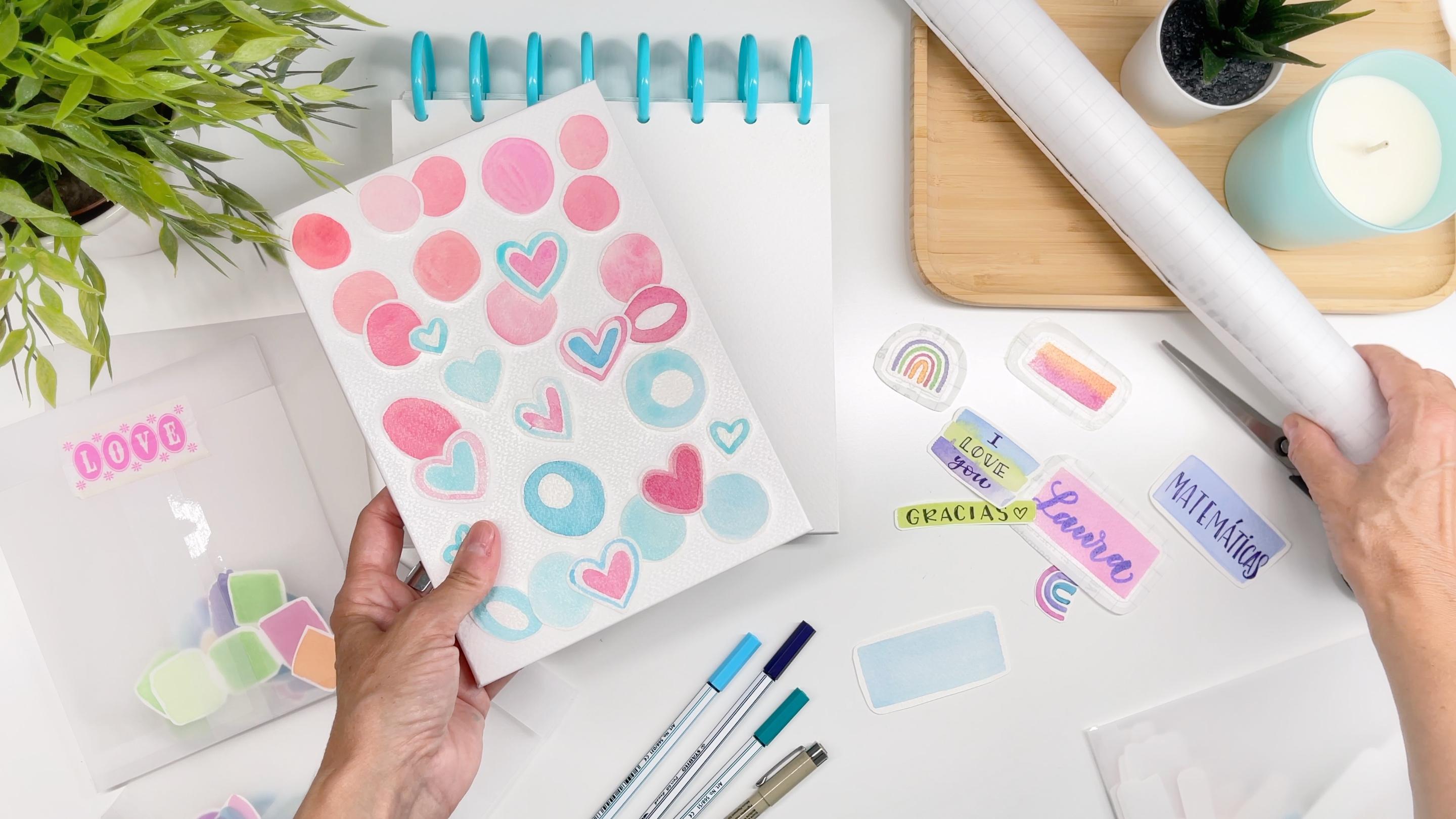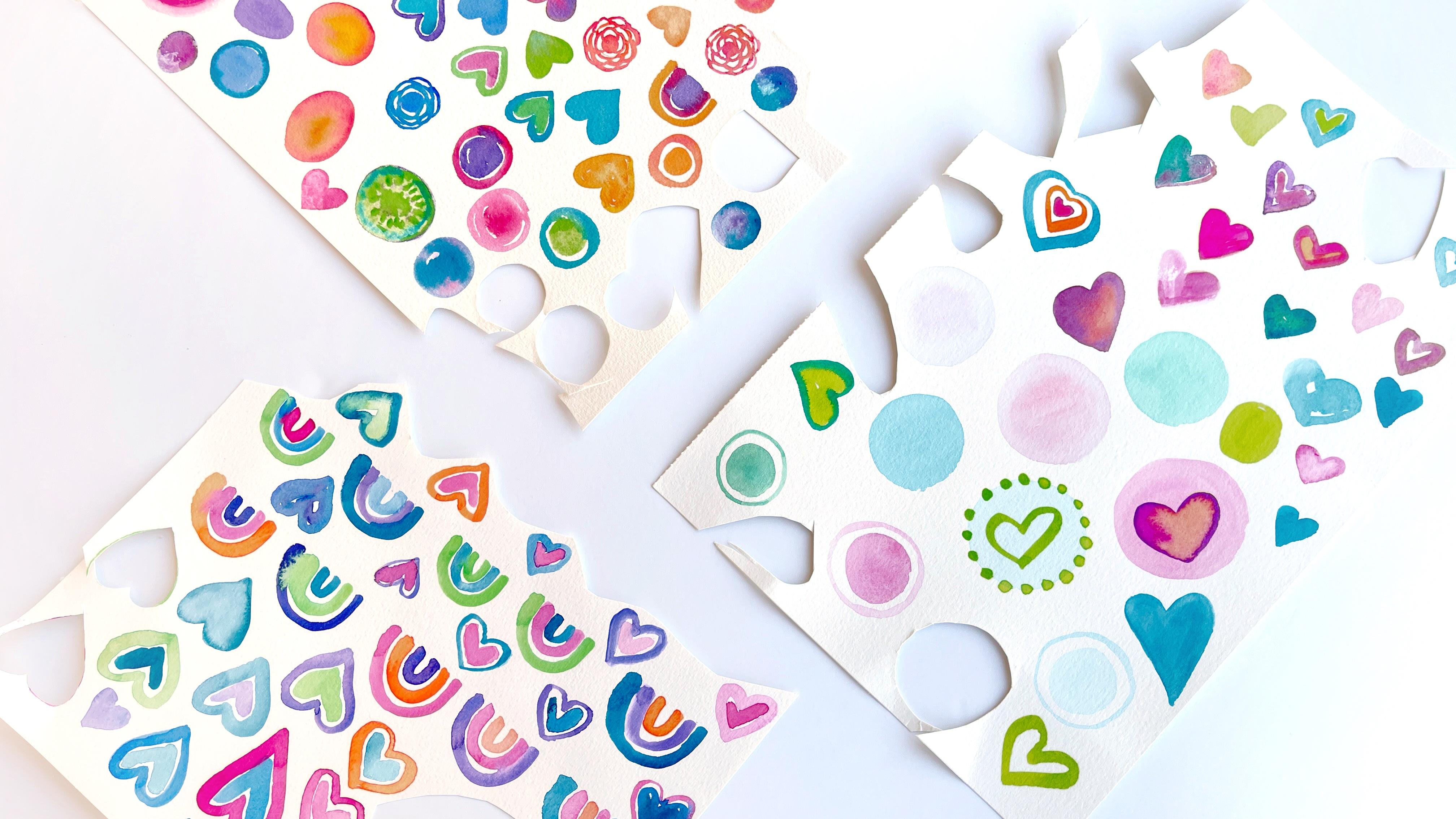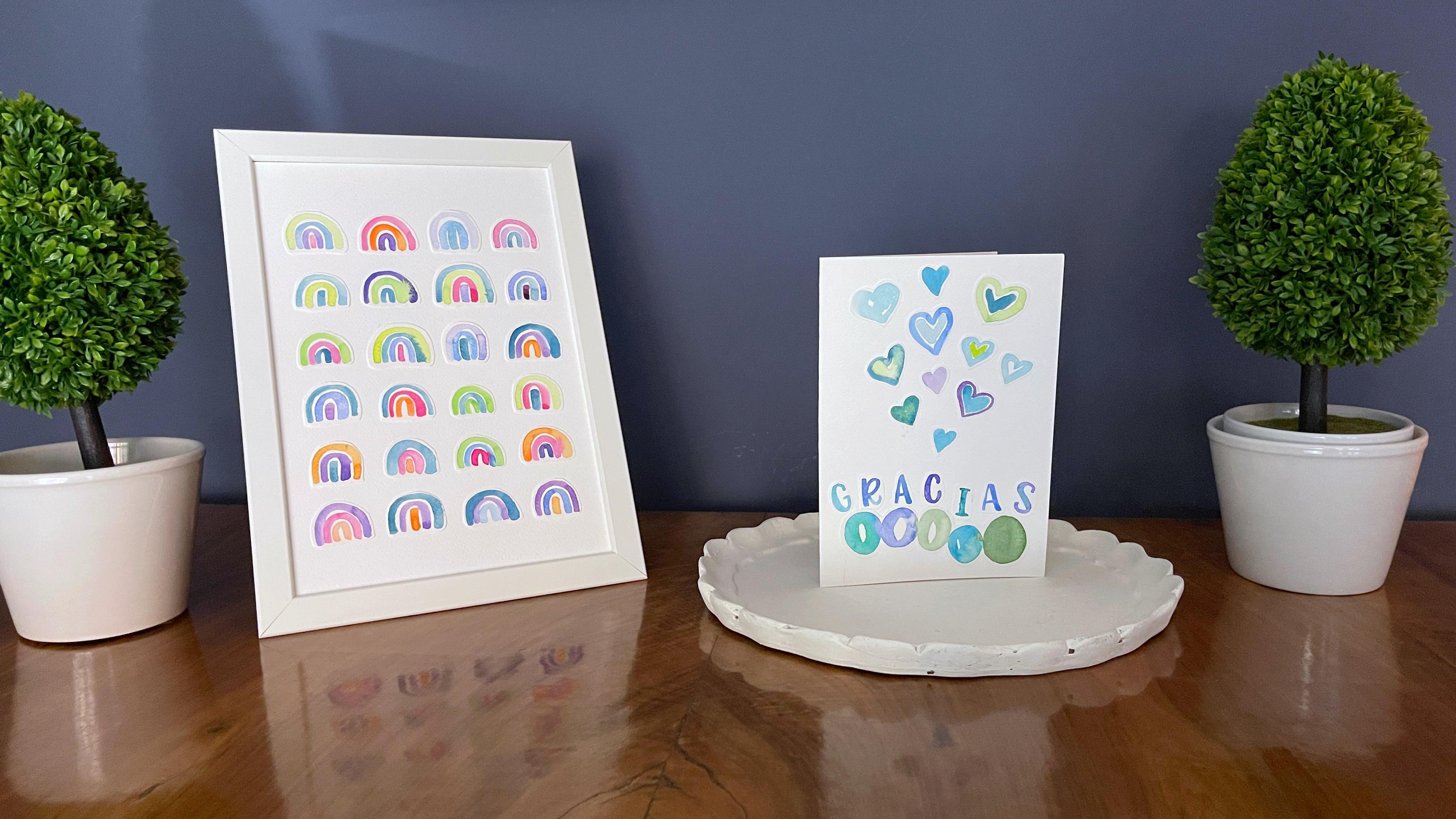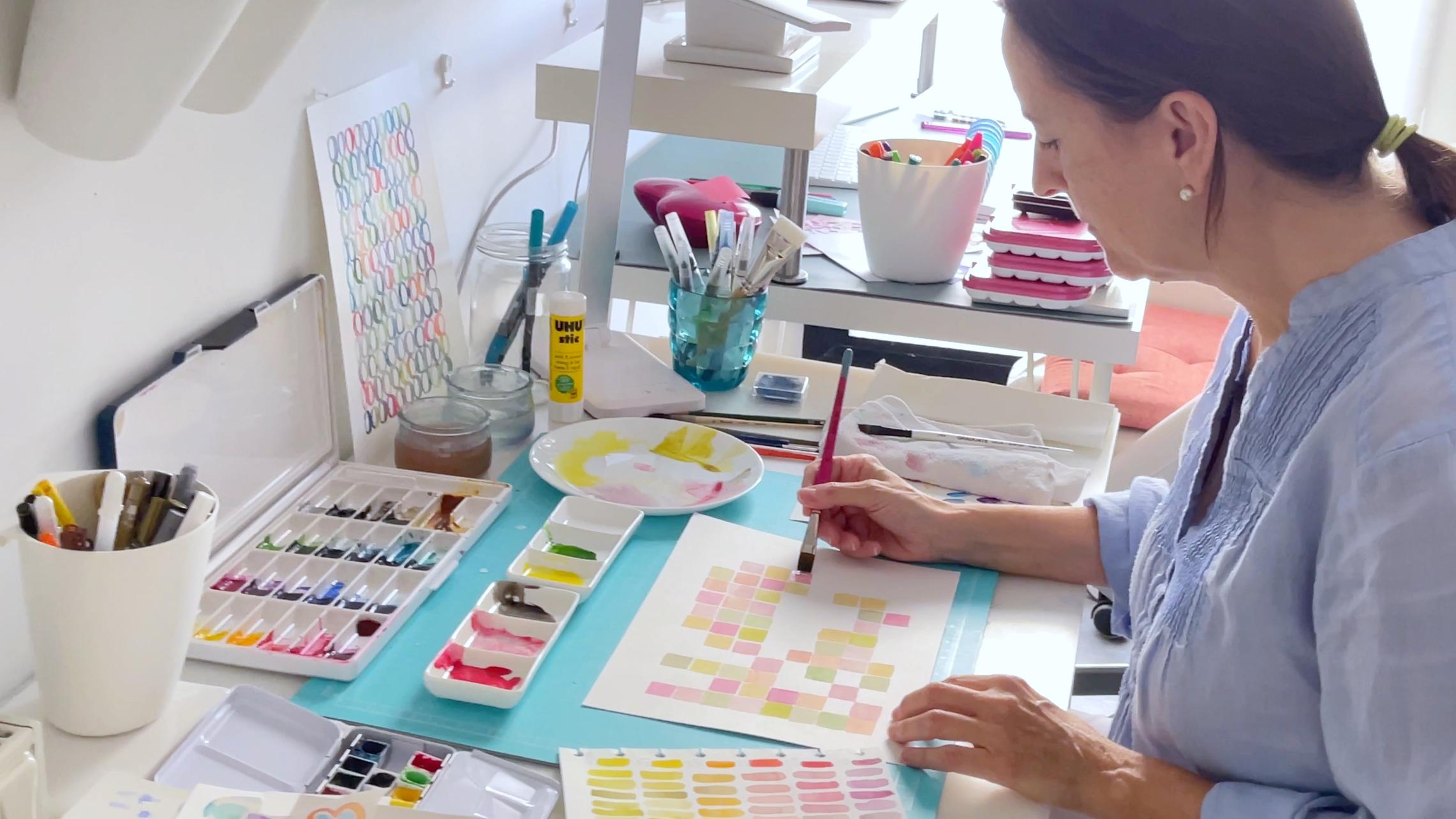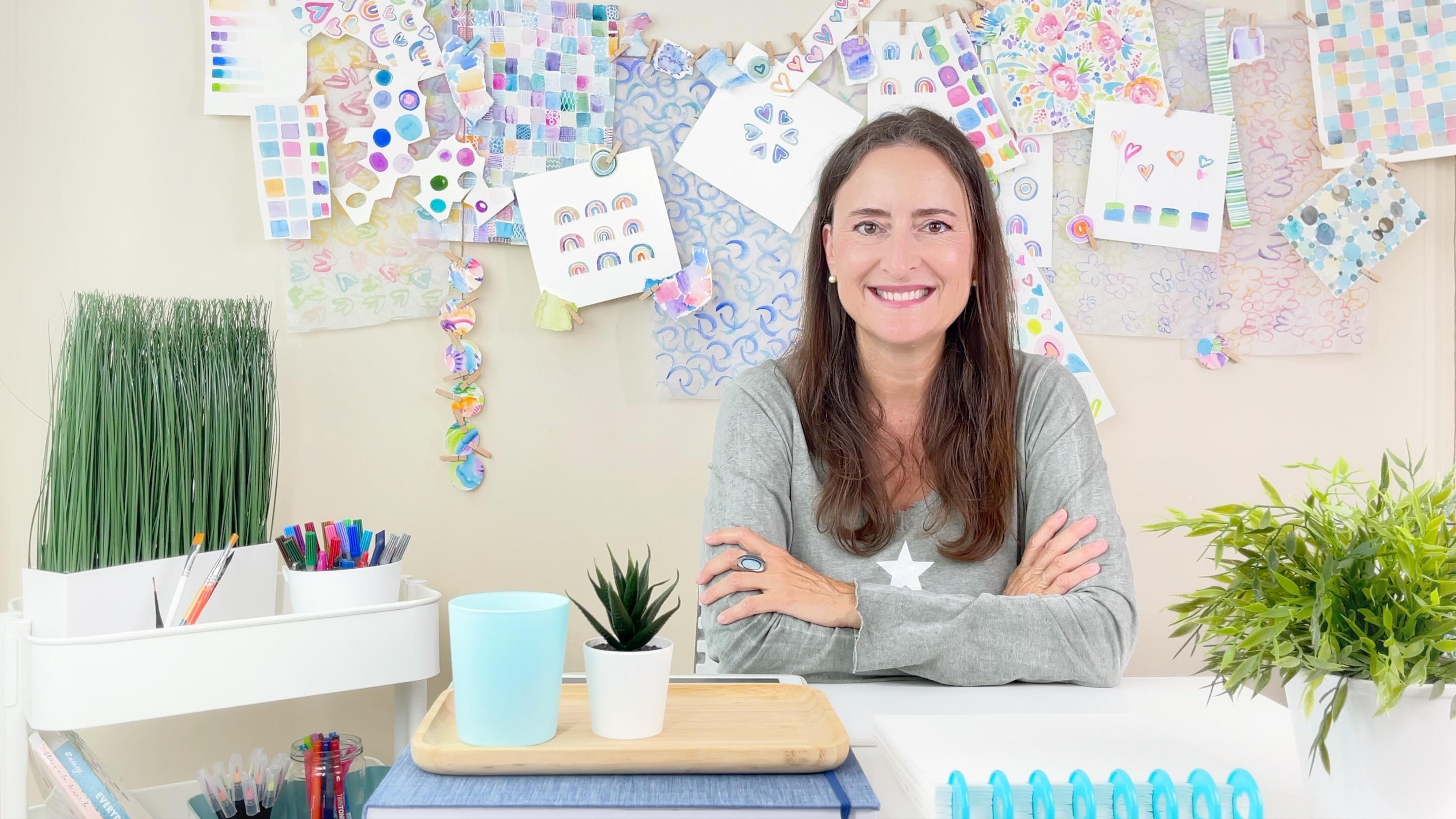 Meet Your Teacher
Hello, I'm Cristina. I am an artist and I enjoy designing, lettering and painting with watercolors. I also love learning and teaching "all-the-time".
I live in Spain and try to spend as much time as possible near the beach. The sea, the mountains and being in Nature give me all the peace and joy I need to start creating.
I truly believe that anyone can enjoy art, and that creating even simple things can be so rewarding and even therapeutic.
We are all creators, and it is by practice and joy that we finally improve. If we take it as a game, as a moment for ourselves, to experiment and leave space to surprise, the end result will not be as important as the actual creative moment that we have gifted ourselves with.
That is why my main objective when prepar... See full profile
Hands-on Class Project
Proyecto 1: Tarjeta con collage
Proyecto 2: Lámina con collage
Vamos a usar como soporte un trozo de nuestro papel de acuarela. Si queremos hacer una tarjeta lo doblaremos por la mitad. Si queremos crear una lámina, le daremos el tamaño que se ajuste a nuestro marco.
Seleccionaremos las formas que previamente habremos pintado con acuarela y recortado.
Movemos las piezas sobre el papel, hasta encontrar la posición que nos gusta, y entonces las pegamos encima.
La técnica del collage nos permite múltiples aplicaciones, y siempre puedes poner más y más capas con colores, técnicas o materiales distintos.
Vamos a ver dos formas de pegar nuestras piezas;
1. Pegar las piezas directamente sobre el papel, usando pegamento en barra.
2. Pegar las piezas usando cola blanca, de forma que ponemos el pegamento tanto por debajo como por encima de nuestras piezas. Esta técnica de pegado nos permite combinar muchos tipos de papel diferente, añadir varias capas, y que todo se quede cubierto por la cola blanca, que hace de barniz o protector.
¡Es muy fácil y divertido!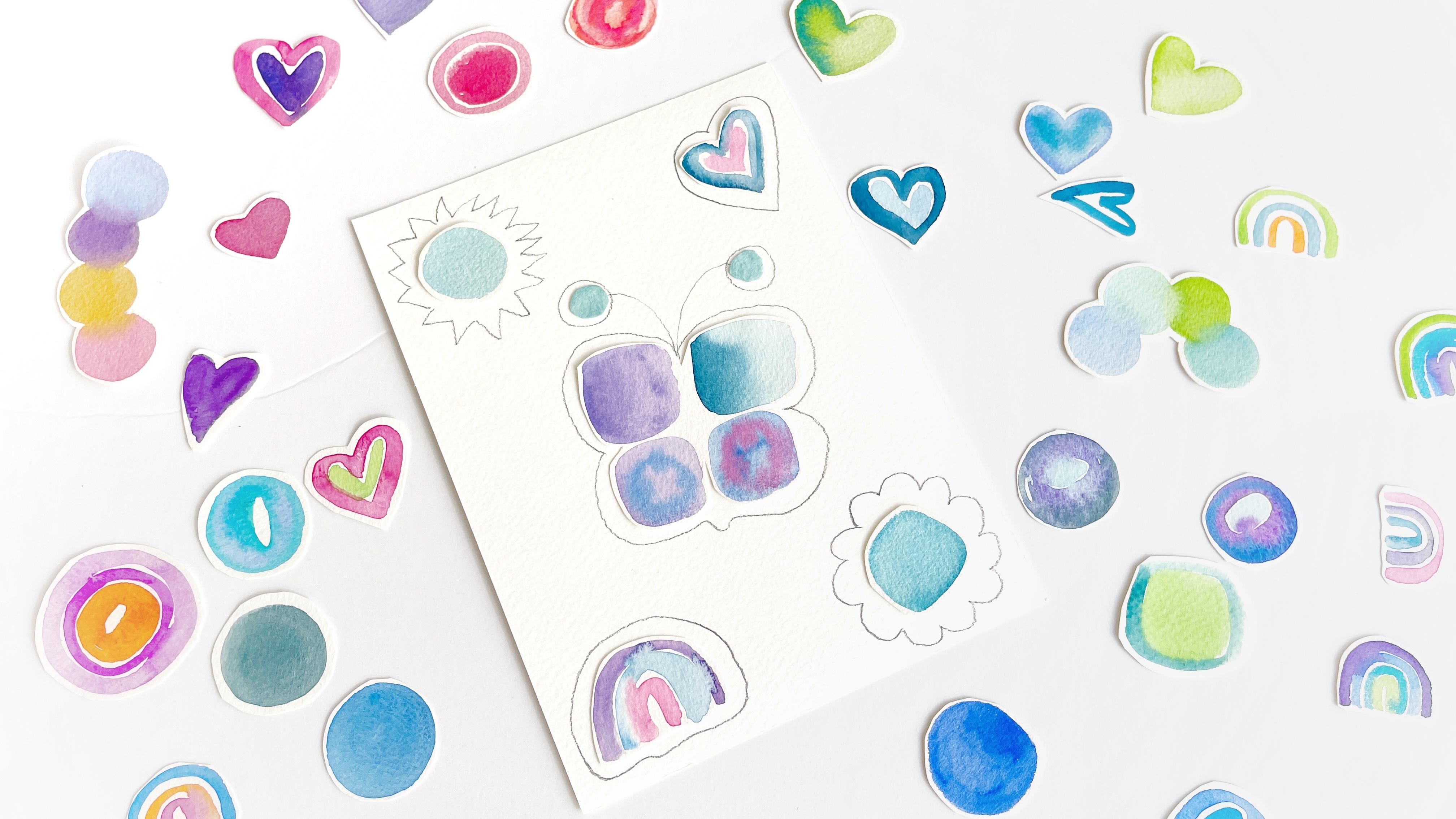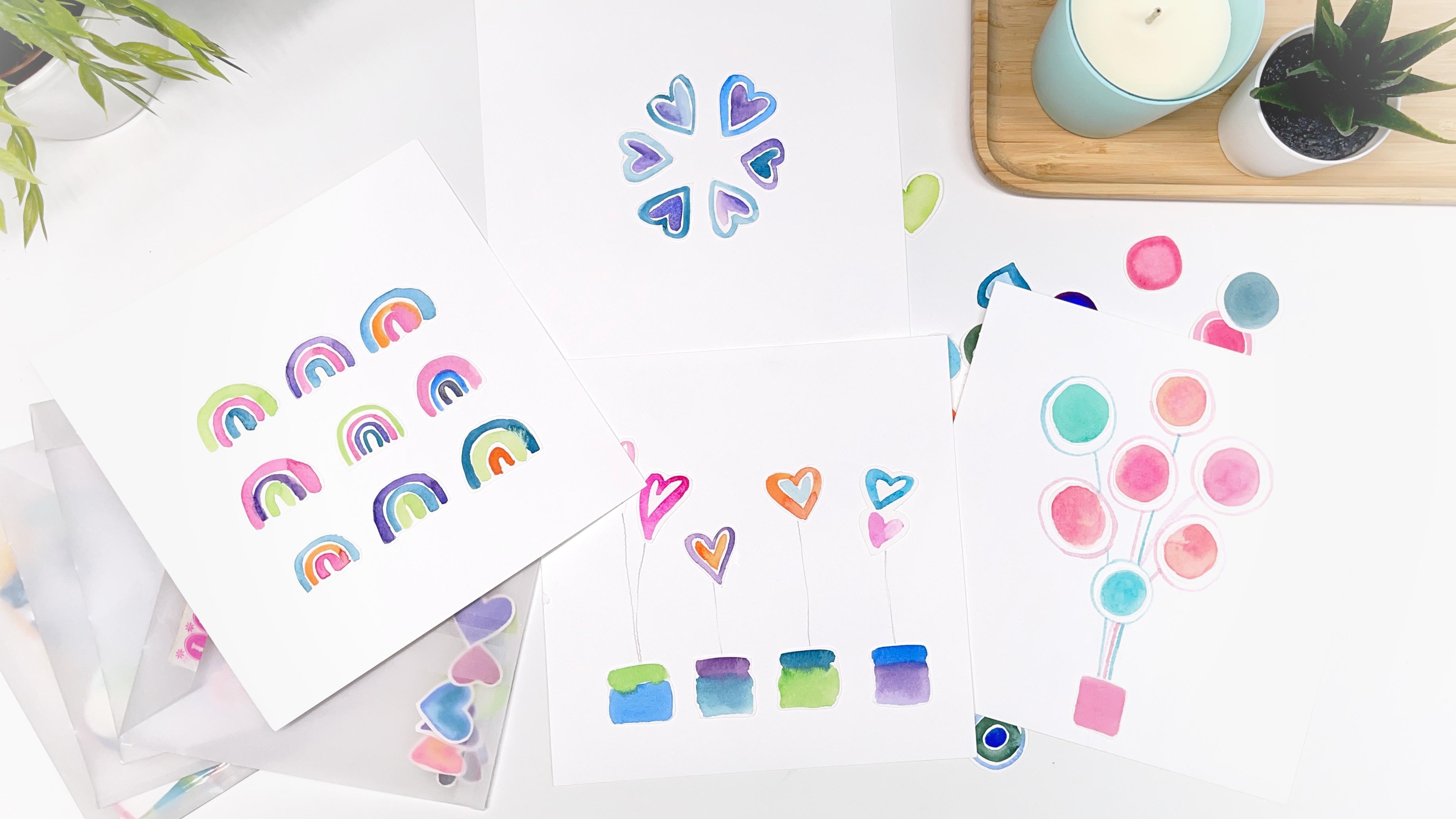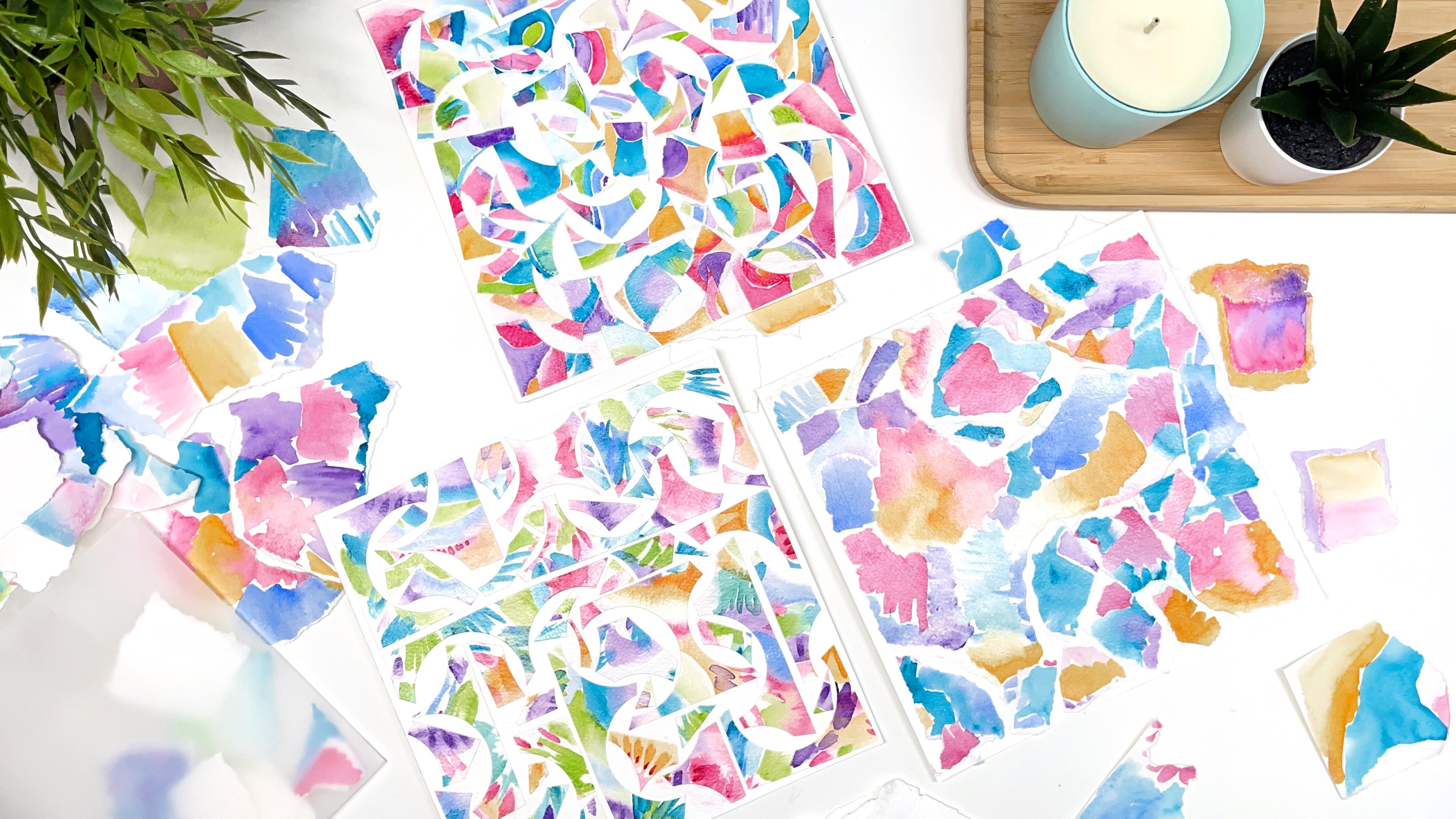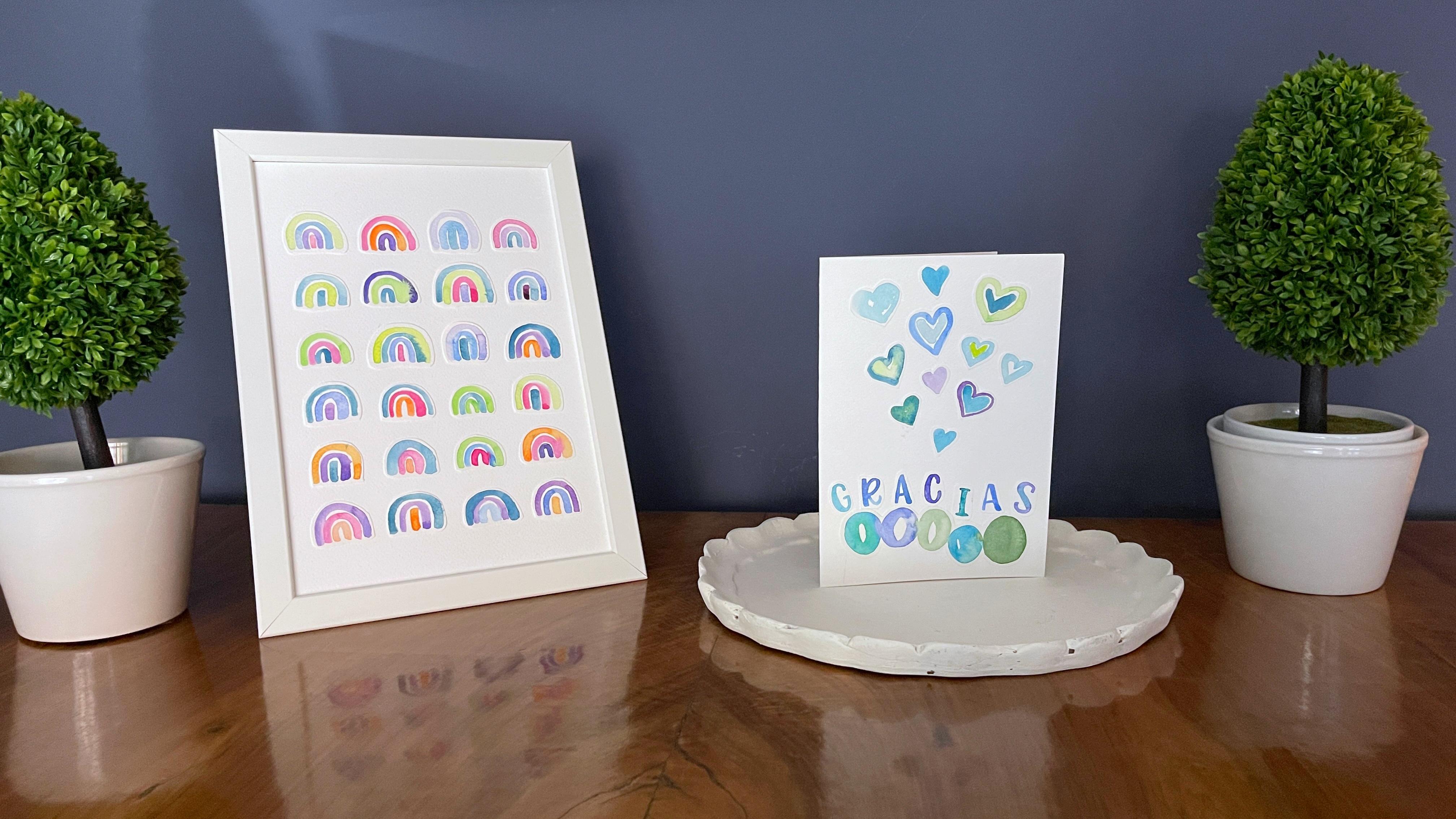 Class Ratings
Expectations Met?
Exceeded!

0%

Yes

0%

Somewhat

0%

Not really

0%
Reviews Archive
In October 2018, we updated our review system to improve the way we collect feedback. Below are the reviews written before that update.
Why Join Skillshare?
Take award-winning Skillshare Original Classes
Each class has short lessons, hands-on projects
Your membership supports Skillshare teachers