Speak English Fluently - Improve your Spoken English Grammar using this Unique Method
Play Speed
0.5x

1x (Normal)

1.25x

1.5x

2x
1.

Introduction to this English Grammar Class

4:01

2.

Difference Between Past Simple & Present Pefect in English (zoom out/zoom in)

13:04

3.

Questions & Answers for Past Simple & Present Perfect in English

7:08

4.

Present Perfect & Present Perfect Continuous (+ Duration) in English

14:00

5.

Present Perfect & Present Perfect Continuous (+ Recently) in English

4:47

6.

How you can use the Past Continuous in English

5:04

7.

The Past Perfect in English

6:04

8.

The Past Perfect Continuous in English

3:09

9.

More Past Perfect Continuous + Breaking the Rules in the English Language

7:26
About This Class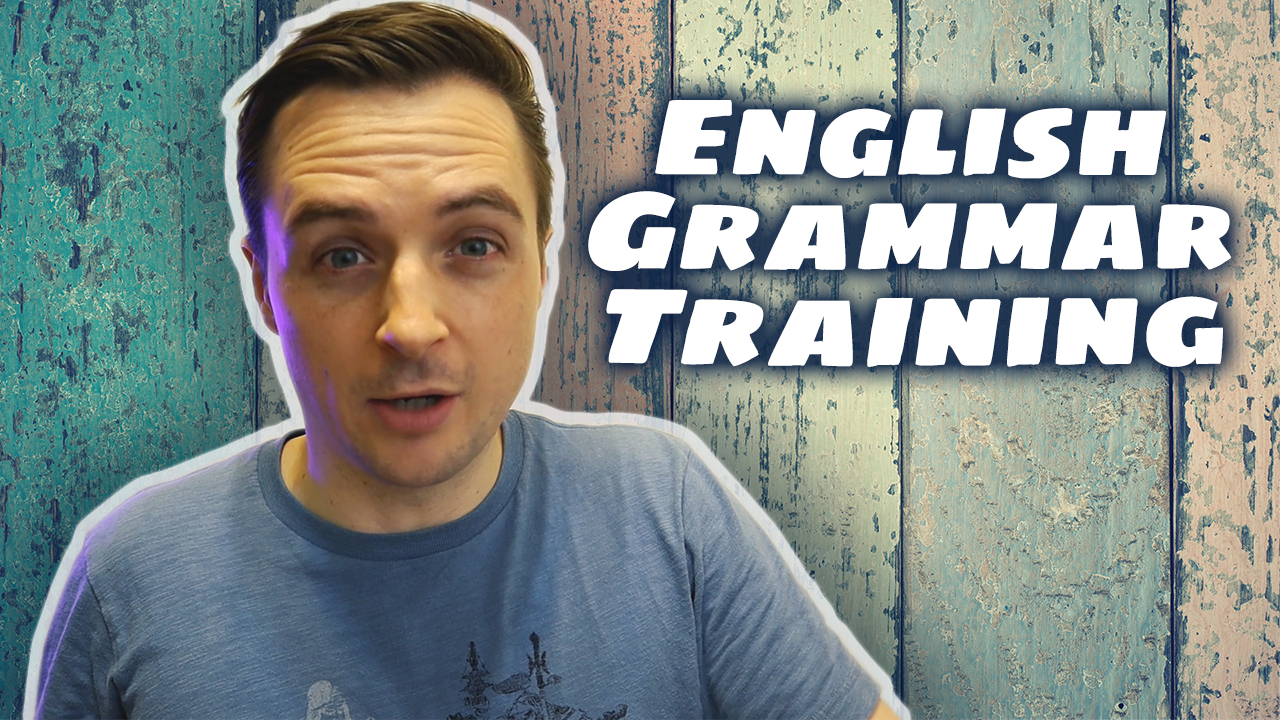 When teaching English to students at intermediate and higher levels in English, a common problem that I see is that a lot of English students 'know' the rules of English grammar........but English learning students don't know how to 'use' the English grammar fluently and quickly. Knowing a lot of English grammar rules and being able to use English grammar fluently are two very different things in English learning.
When you learnt the English language in school you probably had to memorize a thousand English grammar rules but now still have difficulty speaking English fluently. In this English grammar class I try and take a different approach to teaching English grammar: my job is to get you USING the English grammar as much as possible to become more fluent with English grammar, without filling your head with too many English grammar rules which are easily forgettable.
Think about it: You can read 10 books about riding bicycles, or you can jump on a bike and start learning by pushing the pedals, trying and failing as you improve. Which method would you choose? When English students are in school they use 'memorizing a thousand English grammar rules from the book' approach to English learning. Personally, I would jump on the bike straight away, and I think it's the same for English grammar. You need to USE English grammar as much as possible (speaking or writing) for it to become automatic and fluent when speaking English or writing English.
In this English grammar class I will focus on common PAST TENSES in the English language, but in future English grammar classes I will focus on the present tenses, future tenses, conditionals, passives, and forming questions using the correct English grammar, so look out for these English grammar classes in the future!
Credit for music tracks:
Class Projects See All
Your project for this English grammar class is to write down all your answers for the questions I ask in each lecture using the best English grammar that you can, and copying the English grammar that I use in each sentence. Post your English grammar answers here in the project section for me to take a look at after.
(Read More)
Transcripts
1. Introduction to this English Grammar Class: Hello everyone, welcome to this grammar or sculpture class. The goal for the next few lectures is for me to get you fluent using grammar. Okay. So you all remember when you went to school studying grammar? It was it was I mean, there's a lot of rules, there's a lot of explanations that there's a lot of information to remember. And now when you try and speak English fluently it, you have a lot of difficulty remembering all those rules and you get confused and it doesn't come out properly. So for me, this, these next few lectures are all about getting you to use grammar as much as possible. Think about learning to ride a bike. Bicycle. You can read ten books in one year about riding bicycles. And at the end of the year, you're never gonna know how to actually ride a bike. Or you can forget the books. You can get on the bike. And you can start pushing the pedals and he can just start learning by doing OK. So it's the same thing for me with grammar. And instead of studying all the information, you've gotta start using the grammar. So that's my job. My job is to get you using the grammar as much as possible. So let me just explain the basic idea that we're going to follow in the next few lectures. Basically, what it's going to be is simple question, answer question, answer, question, answer for the next few lectures, okay? I'm going to ask you a question using a certain grammar tense, okay? And then I'm gonna give you the time and then you need to answer it. I mean, you can write down your answer or at home you can just think about your answer or actually speak amine like say or answer out loud at home. So I'm going to ask you a question in his bibs specific grammar tense, and then you need to answer using the same gravitons. So if I ask you a question with the past simple, try and answer the question using the past symbol. If I ask you a question using the past continuous, try and answer using the past continuous. So in normal life, I mean, you can answer in any way that you want. You know, if someone asks you a question with the past continuous, you cannot answer with a, with a past perfect. I mean, as long as it's logical, but only for the purpose of these next few lectures. I just want you to follow the grammar that I'm using. Because if you follow my grammar than I can push you to use all of the weird grammar tenses available. So in the beginning, you know, in the first few lectures, especially I'm going to explain a lot of grammar. I'm gonna go through explanations and certain rules for grammar. But really the way I look at grammar is as more of a function of like why we use the grammar or how we use the grammar. Not so much, just grammar rules. Okay, I don't want to just fill your head with the crazy amount of rules, that information. I want to let you know why we use the grammar in certain situations. So when the beginning of this, I'm gonna give you a lot of explanations for, for the grammar. But as we go through the lectures, I'm going to drop the amount of explanations because I really want to get to a point where it's more about using the grammar. You know, question, answer, question, answer, question, answer with all of the different grammar tenses. So you start to become fluent with these grammar tenses in the beginning is going to be a lot of explanation. But as we go, it's all about using the grammar question, answer, question, answer, question, answer. So remember, this is not about memorizing and filling your head with grammar information and rules. This is really about using the grammar and achieving kind of a grammar fluency. And honestly you went aren't whenever I'm teaching students, I always suggest like, Oh, let's do some grammar and they say, no, I hate grammar. I hate grammar because everyone has bad memories from school. But then when I use this method, which students, you know, after the lesson I ask them, Do you wanna do grammar again? And they always say, yeah, let's do the grammar again. It's just a very useful method. So I hope you enjoy the next few videos and lectures and already hope you get some grammar fluency At the end of it. So see you there. 2. Difference Between Past Simple & Present Pefect in English (zoom out/zoom in): right. So let's maybe start with the most confusing grammar tense that there is. And let's compare it to another tense. Okay, so for me personally with my students want to see is that the present perfect is a very difficult, tense toe. Understand? Like, why do we even use it? So what I'm gonna do next is I'm gonna explain the difference between the present perfect and the past simple. Okay? Because they both finish in the past. But a lot of students don't know which one to use and when. So the first thing you got to think about, you know, the difference between the present perfect and the past Simple. You gotta think about zooming out and zooming in. Okay, So I'm gonna talk about Google maps If you go to Google Maps. If you look at the bottom right, there's a little plus sign and a minus sign. Okay. When you when you kick on the plus, You know the zoom in. When you zoom in, zoom into details. You zoom into a city, you zoom into the streets, the buildings, you know you're going into details. You mean then the little minus button is zoom out. So you press that and you zoom out and you get the big picture off whatever country or continent you're looking at. Okay, you're getting the big picture. So just remember that with the present perfect and the past simple, it's all about zooming out and zooming in. So now when we're talking about zooming out and zooming in with grammar, the present perfect is like zooming out. Okay, We're not talking about a map, but we're talking about your life, okay? From when you were born. Until now, I'm looking at your past. So if I meet you at a cafe or bar or park, you know, just just imagine two people talking to each other, okay? And it's especially good for starting topics. Okay, because I'm zooming out. I'm looking at your life. Okay? I'm not zooming in into any details. It I'm looking at your full life. And, for example, I could ask you a question. Like, have you ever traveled to Europe? Okay, so it's present. Perfect. It's have these two verbs have and traveled. Okay. Have you ever traveled to Europe? And the important war there is ever because ever means, you know, from when you were born. Until now, have you ever traveled to Europe? So I'm zooming out. Look at the big picture of your life. Okay? So try and answer this question. Here's your or your first question. Have you ever traveled to Europe? So you could answer something like, Yeah, I have, or No, I haven't. But let's just say let's just to keep this example going. Just say, let's just say yeah, I have. Okay, You could say yes, I have. Yeah, I have. I mean, the full sentence would be, Yeah, I have traveled to Europe before, but you don't need to say the full sentence. You can cut it short and just say yes, I have. So remember, I'm zooming out. I'm looking at your full life. I asked you, Have you ever traveled to Europe? And you answered? Yeah, I have. Now, I only have confirmation that somewhere in your life, somewhere you traveled to Europe, so remember that zooming out. Okay, so I'm zooming out. I'm seeing the big picture now I can start zooming in and I can start zooming into details with the past symbol. Okay, so after so have you ever traveled to Europe. Yes, I have. Now zoom into details with the past. Simple. So I could say, Where did you travel in Europe? Okay. Where did you travel in Europe? Go now for these questions and answers. I mean, you can You can invent your your your own answers. I mean, if you haven't been to Europe, you could just say, Well, yeah, I have just just just make up, Okay? Makeup. It's kind of like a, uh, invent. Invent your own story. Pretend it's true. Okay, So the question was, Where did you travel in Europe? Okay, so that's past simple past. Simple question has to Virginia did travel. Where did you travel? And you could say something like, I traveled to Rome in Italy. Okay, so the answer with the past simple as one verb. Yeah, I traveled, so I traveled to Rome. Energy now. So it's past symbol. Now we're zooming into the detail. Now I know those. Okay. More detail. Now I know it's Rome. In Europe, they wear wherein Europeans in Rome. There's more details when you zoom in with the past simple. And then I can find even more details with a passable question. so I could say, Uh oh. When did you travel to Rome? Okay, so when did you travel to Rome? Now you can try and answer that. Go. So, for example, you could answer with something. Like I traveled to Rome three years ago. Okay, so the answer for past simple has one verb. So I traveled to Rome three years ago. She now I'm getting more details. I can imagine your specific situation a little, because remember, with the present Perfect, it's it's unspecific. And I'm looking at your full life. There's no specifics. It's It's unspecific. Just have you traveled to your and then you confirm? Yes, I have. Then after that, now I'm zooming in to specifics. Toe details. So, uh, where did you travel in Europe? I traveled to Rome in Italy. When? Now. When did you travel? I When did you travel there? I traveled to Rome three years ago. So now I'm getting more details. Yeah, place time. Now. I could also ask you food did you travel with? Okay, So who did you travel with? Go. So you could say something like I traveled with my friends. Okay, so I travelled past simple with my friends. Now the picture like I'm I'm zooming into this little time in your life when you went to Rome. It was three years ago. You went with your friends. I'm getting a good little movie off that specific situation in your life. Zooming in. All right, now. So now I'm gonna give you a trick question. OK? So you have to tell me, is this correct or incorrect to use? Okay, So now resumed into this little specific story about Rome. And I said, You know, when did you go? Where did you go? Who did you go with now? Is this question correct? E t to use, Can I say, Have you stayed in an Airbnb in Rome? Okay, it's present. Perfect. Have you stayed in an Airbnb in role? So think about that now. Is that correct or incorrect? So it is actually incorrect, because when you're zoomed into the details of a story, you cannot use the present Perfect, because the present perfect is ready. You're you're zooming out and you're looking at someone's full life. You're not zoomed into any details. When you're zoomed in, you have to keep using past simple. You can also use past continuous. There's a few other grant grammar tenses you could use. I'm gonna explain that later, but just remember that when you're zoomed into the details of a specific story, you cannot ask a present perfect question, OK? Because if you present perfect question is good for is doing out again and changing topic like I'm going to show you now. But basically keep going with passable questions and answers. So the correct Now, I'm gonna give you the correct question, and you can answer. So did you stay in an Airbnb in Rome? Okay, so now you can answer, So the correct answer would be I mean, it could be eso Did you stay in an Airbnb in Rome? And you could say no. I stayed in a hotel. Okay, so, no, I stayed past simple OK, no, I stayed in a hotel. Or you could say, Yeah, I stayed in an Airbnb. So just remember that when you're zoomed out, you know, you're being unspecific looking. Someone's life present perfect. When you start zooming into details of one specific story in someone's life, it's passable, passable, passable and some other attentions I'm gonna show you later. But now So let's pretend that, you know, we're talking. We're in a cafe or a bar or a park or something like that. And I'm asking you about Rome. Yeah. Have you ever trump to Europe? So I could keep going with past simple questions? Where did you stay? Who did you go with? Did you stay in an Airbnb? Now, if I want to change the topic, Okay, I can now zoom out again, and I can use the present perfect to change topics. Okay, So I could say, Who did you go with? What did you do in Rome? And we get bored of that topic. So then, to change the topic, I could say something like, Oh, I'm living in in Asia that I could ask you. Have you ever bean to Asia? Okay, so there is the question. So have you ever bean to Asia? So look there. The question is present. Perfect. Yeah, because I'm zooming out. I'm looking at changing topic, You know, for us, the topic was Europe and in Rome, and, you know, you stayed in an Airbnb in Rome, resumed. If that now I'm zooming out to change the topic. And I'm saying I'm living in Asia now. Present. Perfect. Have you ever bean to Asia? Now your answer could be something like, Yes, I have or no, I haven't. But let's just say yes, I have, so we can keep going. Okay, so now I'm getting confirmation that I'm zoomed out somewhere in your life. I know you travel to Asia so that I could say, uh, aware. Now I'm zooming into details. Where did you travel in Asia? So where did you travel in Asia? So you could say something. Like, I lived in Korea for two years. Okay, so I lived possible. I lived in Korea for two years, and then I could say, uh, now, you know, I could use past continuous. I'm gonna explain it more in the future. But you can. You you can zoom in with past continuous. I could say to you, What were you doing in Korea? Okay, so there there is the question. What were you doing in Korea so you could answer or something? Like I was working for a bank in Korea or I was working for an I T company in Korea. Okay, so the answer is past continuous. I was working, OK, and the question was past continuous. What were you doing for the past? Continuous this two verbs for the question to barbs for the answer. Okay, so to barbs were doing What were you doing in Syria? The answer. I was working for an I T company. Okay, so two verbs I was working for the past. Simple. These two verbs for the question. One verb for the answer. Okay, So, um, for example, I could say, What did you do in Korea? Possible? What did you do to verbs? Did and do. What did you do in Korea? Pass Simple. The answer has one verb. I worked, Okay? I worked in an I T company in Korea. So the biggest thing you have to remember here is that there was a zooming out effect and a zooming in effect. Okay, zooming out the big picture present. Perfect. Then when you when you want more details, it's past simple and past continues. Okay, so you zoom in with the past, simple past continues, and if you want to change topic, then you jump back out and use the present perfect again. 3. Questions & Answers for Past Simple & Present Perfect in English: So let's do some quick questions and answers just so you can practice these different grammar tenses. And I'm gonna forget about the the explanation. For now, this is more question and a question. And so build your grammar fluency. Okay, so now let's just say I meet you at a cafe. Two people meeting, and they're they're chatting. Okay, so forget about the topics, Okay? The topics could be city. The main thing you have to focus on here is the grammar and the function of the grammar. Okay, so let's just say we're talking. And at one point I say, uh oh, uh, I like movies. Okay, so the question is, have you ever seen Terminator two? Okay, so have you ever have you ever seen Terminator two? So now you could say something like, Yes, I have. Okay, let's just pretend you're going to say yes. I have seen Terminator two. Okay, so it's present. Perfect. It zoomed out. Okay, Now zoom into the details. So now I could see pass. Simple. Oh, where did you see Terminator two? So what? They're trying under that. Where did you see Terminator two? So you could say something like I saw Terminator two at the cinema. Now I could also So I soul passable. I saw Terminator two at the cinema. Now I could ask you Who did you go with? Okay, so who did you go with? For example? You could say I went with my friend. Okay, so I went passable. I went with see where, zooming into details the past. Simple. Now, I could ask you, Did you like Terminator two? And you could say something like, Yes, I did or no, I didn't. Okay, so that's a That's a yes or no question, because because for questions you have Who? Where? Why? What? How you have those questions, you know, like, where did you see it? Where did you see the movie? And then you also have Yes. And no questions like, did you like it? Did you enjoy it? It's and then, you know, I wanted to do him into more detail so I could say something like, What was the movie about? Okay, so now try and answer that. It's past simple question. What was the movie about? Quick. Quick answer doesn't have to be to What was the movie about? So you could say something like So it's possible that the movie was passable. The movie was about robots and humans trying to save the world from thes future robots coming back toe destroy the planet. Something like that. Okay. The movie waas about past simple. Okay, so now we're bored. I'm talking about that movie and we can change topic. So now go back to the present. Perfect. So I could ask you I could say Oh, I'm I'm from Ireland. Have you ever bean to armed? And you could say something like, Let's just go with Yes, because if you say no, I haven't bean oil and then that finishes the conversation. I can't zoom into any details with the past. Simple. If if you say no, let's just go with Yes. Okay. So try and answer Yes, all the time just to practice these these examples. So have you ever travelled to Ireland? Have you ever bean toe Ireland? You could say yes. I have so present. Perfect. Resumed off. Now I can zoom into details, specifics So I could say Where did you visit in Ireland? So where did you or where did you stay? In island? Let's do that. Where did you stay? In Ireland. So you could say something. Like I stayed in Galway. Okay, for I stayed in Galway. So possible. Now I could say How long did you stay in gold Way for? And you could say something like, you know, we stayed in go away for five days. Okay? We stayed possible. We stayed for five days, and then I could ask you, Did you visit the cliffs off more? So now this is a yes or no question. Yes. So did you visit the clips or more? So you could answer with something like, Yes, we did. Okay. Yes, we did, or No, it didn't. But so, yes, we did possible answer. So now you know I'm zooming in. I can see your little story off Galway. And you went there and you stayed for five days. You know, I'm seeing a little movie specific time in your life. And remember zooming with passable. I know also the past continues so I could ask you something Like, were you renting a car in Galway so you could answer with something like, Yes, We were renting a car for the entire trip. Okay, So, yes, we were renting two verbs past continues. We were renting a car for for the entire trip for there for the whole trip. All right, so at the end of the court, you know, as we go through these lectures, I'm gonna I'm gonna cover the zooming out and zooming in with the present. Perfect in the past. Simple more. Okay, so, you know, Wait. You know, especially if you're at a more advanced level. Maybe, You know, if you don't need all these grammar explanations, then maybe skip forward a little bit because I'm going to give you some more examples towards, you know, the the end of the lectures where it's gonna be quicker, you know, question, Answer a question, answer. So I'll practice the assuming out and zooming in to get, But for now, I just want to move on to another example or another way to use the present Perfect 4. Present Perfect & Present Perfect Continuous (+ Duration) in English: So when I'm teaching students, I always hear students saying to me that with the present perfect, what they were taught in school is that the present perfect happened in the past. But it still continues now, or there's some There's still some effect. Now I always hear that kind of, ah explanation from students, and I want to just say, kind of forget that friend. It's close to being true, but I have a different way to explain it. Okay, So in one way, if I ask a question like, have you ever seen Terminator two and you answer? Yes, I have. Now with that example of the present perfect. That thing that happened in the past. Okay, you you saw on Terminator two in the past, you're not watching Terminator two right now. Okay? So I could say, Have you ever seen Terminator two? Yes, I have. You're not watching Terminator two right now. It finished in the past, so just think of it like this example of the present. Perfect. It's something that is lost in the past. It's unspecific, were zoomed out. And when you say yes, I have I only know somewhere in your life you did that. But now there's another way to use the present. Perfect. And it is connected to now. You know, it started in the past and actually, it's still continues now, So I could say something. Like trying out. So this question how long have you lived in your apartment for? Okay, so try and answer that. How long have you lived in your apartment? For? Go so you could answer with something. Like, I have lived in my apartment for two years. OK, so the question is problem. Perfect. Yes. What's How long have you lived? Have live. Okay, present. Perfect. How long have you lived in your apartment? And then you answered with present. Perfect. Yeah, I have. I have lived. Have lived. I have lived here for two years now in this situation. What you got to focus on these two parts of this answer that are very important is that there's a duration part because you said for two years. Okay, so duration is very important and person perfect. So I have lived. So if you have I have lived, If you have present perfect with duration, then the verb in the sentence still continues now. Okay, so I have lived. You started living in the past and you still for two years. And you still live in your apartment now. So if you have in a sentence, if you have the present perfect and duration, the verb still happens now, OK? You still live in your apartment now? So here's another question. How long have you worked in your job for? Okay, so try and answer that. How long have you worked in your job for? So so you could answer with something like I have worked. Okay. Present. Perfect. I have worked. I have worked in my job for five years. OK, so there's two parts. There's two parts of this sentence. So what are they trying? Try and try and think about that. So go. What are the two very important parts of that sentence? I have worked in my job for five years ago. So the two very important parts to look at are the duration And is it is there a present perfect in the sentence. So if you have a present perfect in the sentence which duration the verb work in this example, that verb still continues now because you still work in your job now? OK, so it's five years in the past until now, and still you work now. Okay, so with this present, perfect when it's connected with duration. This started in the past and still continues now. But if there's no duration, then it just happened in the past and it's lost in the past. And we just know what happened in the past. Like, have you seen Terminator two? Yes, I have. There's no duration. Okay, but how long have you worked in your job for? I have worked my job for five years. For five years is the duration. Now, it could be four duration, like 45 years for two years. Or you can say since, OK, so you could say I have worked in my job scenes. 2000 and 15. Okay, so So what are the two important parts of the sentence I have worked in? My job seems 2015. The two important parts are since a time. Okay. Where it seems it's really it's similar to jury duration because it since then until now, so there since and then there's present. Perfect. Yeah. So I have worked in my job seems 2015. So you got to remember that this is a different way to use the person perfect. And it's always connected with duration or since and the present perfect is in there as well. It's a different function because it started and passed and still continues now. Okay, but there's another present. Perfect where there's no duration. And it just happened and finished sometime in the past. We don't know When it zoomed out, it's on specific. So now there's another way. Teoh. You know what? This present perfect with duration, there's a way to say it. That just sounds nicer. Okay? And it's the present. Perfect, Continuous. It just sounds a lot nicer when you when you use it. Okay, the meaning is the same. So I could also ask you So with the present, perfect it is. How long have you lived in your apartment? Okay, Now I could use the present perfect continuous as well. I could say, How long have you bean living in your apartment for? Okay, So the present part for continuous has has three verbs. It's have beam Annan verb. I n g. Okay, So you always need the have being or or for he she and it it has. How long has he being? How long has he being? So you need have or has and then being always and then you need verb. I n g. Okay. So question and try and answer this. How long have you bean living in your apartment? Go. So you could say something like out Three verbs present. Perfect continues. I have bean ver bindi. I have bean living living in my apartment for two years. Okay, so now the two in part due to important parts of that sentence are the present perfect, continuous and the duration. Okay, the present perfect continuous is I have bean living three verbs. I have bean living. The second important part is the duration. So for two years, for two years. So you put those together means you started living in the past for two years, and still right now, you're still living in your apartment. So the difference between the present perfect and the president part perfect, continuous. The meaning is the same. The logic is same. Okay, so I have lived in my apartment for two years and I have bean living in my apartment for two years. The logic and the meaning is the same. Don't worry about that. The only difference is that the present perfect continuous sounds nicer. I've been enormous enormous. Not I have been living. It's I've says I've like a soft V sound. So I've I've been living in my apartment for two years. Okay. Just sounds nicer. So let me show you with this job example. OK, So the question was with the present. Perfect was I remember its present perfect and duration. So how long have you worked? Two verbs have worked. How long have you worked in your job for? Okay, now, another way to last. That is, with the present perfect continuous three verbs. It's just it sounds nicer doing it this way. The meaning is the same. So the question is, how long have you bean working in your job? Force of his three verbs present. Perfect continues to try and answer this. Now, how long have you bean working in your job? For you. So you could say something like so. Remember, three verbs present for the present. Perfect. Continuous. I have bean working in my job for five years, for example. And for if you want to sound more native, don't say I have being working. Joined the to join. I have. Yes, I've I've soft v sound. So I've I've been working in my job for five years. So you just got to remember that you can use the present perfect with duration or the President Parfitt continuous with duration. Or since you can also use since it's no problem. And that just means that the verb in the sentence, you know, like, live or work. I have been working that verb working the main verb that verb started in the past, and it still continues. Now you still work now, or you still leave in your apartment now. Okay. So just remember that. So here's another example. Okay, Pretend you're right. You're calling a friend on Skype. OK, so you're calling a friend on Skype, and you don't know what the time is. And you could say to your friend s o trying Answer this. So how long? Just make up an answer as well? Yeah, just pretend, uh, how long have we been speaking for? So try and answer that. How long have we being speaking for Go. So you could say something like we three verbs. We have bean speaking for 20 minutes. Okay, so they two important parts of the sentence this duration for 20 minutes and there was present. Perfect continues. We three words. We have bean speaking. Speaking is verb. I i n g. Okay, so we have been speaking for 20 minutes or another way to say it is present. Perfect, that the meaning is the same. So try and answer this. How long have we spoken for? Two verbs have spoken. How long have we spoken for? So you could say something like we two verbs. We have spoken for 20 minutes. Okay, It's important to remember there's two parts of this duration for 20 minutes and there was present perfect, or there is present perfect, continuous and duration. Or since So here's another example. You could also say we have spoken since, uh, to be in. We have spoken since to be in so since a time, it's kind of its duration because it sinks then until now. So since two pm and present perfect, we have spoken okay and cool. So for the present profit with duration or the present perfect continues with duration. Or since there's no really zooming out and zooming in here, you know, this is talking about something. Recently until now, it's a different kind of example. But with the present perfect that's lost in the past with no duration, you know, have you seen Terminator two that zoomed out and then you say, Yes, I have. And then I can zoom into details with the past. Simple and past continues. Now that's a different kind of process. Okay, so just remember that when present, perfect, connected with duration, it's recently until now, with present Perfect with no duration mentioned, it's zoomed out. It's on specific. You're just looking for confirmation, and then you get confirmation and used to women with past simple and past continues. Now, another thing is, don't always. This isn't a really, really strict process. You don't always always always have to follow this strict zoom out zooming process. Okay, this is only a very, uh, useful process. Just to remember, you've got to remember that there is a kind of zooming out and zooming in effect, but really, there's a lot of variations, and you you can say things in different ways with different grammar tenses, but it's just a basic kind of ah, zoom out zooming process to follow. 5. Present Perfect & Present Perfect Continuous (+ Recently) in English: So let me let me show you some other past tenses. So we spoke about the president. Perfect continues. Now let's look at the present Perfect continuous with no to write duration mentioned. Okay, because we can talk about it recently. Now this is a very good grammar tends to use for things that, like continuous things that you were doing recently Until now, like things like books, OK, because with a book you read a few pages one day the next day, maybe read no pages. The next day you read two chapters, and then the next day you read even more pages. And then the next day, nothing. And so, for those continuous things or for things like TV series, you know, not not movies, because a movie, that's one thing that happens in the finishes. Its not really continuous, but for things like TV series, you know, game of Thrones or what else? What other? The idea. I don't even watch many TV shows, but peaky blinders, game of Thrones. One of the big ones breaking bad, you know? Well, that was old one. You know, you watch one episode one day and then next week you watch another episode and maybe you change binge like you. You watch too much. Basically, you going to Netflix and watched a full season. And then the next day you watch season 22 episodes the next day. Nothing. It's just something you were doing recently. A lot until now. So here's a question. What TV series have you bean watching recently? Three verbs present part for continuous try and answer it. What TV series have you bean watching recently go so you could say something like So remember It's three verbs. I have bean watching. What's the latest one? Now? Let's just AP peaky blinders. Okay, so I have bean watching peaky blinders recently. So now look there. There's no duration. There's a time mentioned. It's recently as mentioned, but just think of it as, Ah, it's a continuous thing. Recently, until now it's It's not happening every single moment until now. It is like on and off, on and off until now. Okay, so I have been watching peaky blinders recently. So now here's another question. What book have you been reading recently? Three verbs. What book have you bean reading recently? Go so you could say something like three verbs present. Profit continues. I have Bean What I have been reading a book about French history. Okay, so three work. I have been reading the book about French history, so it's a continuous thing on and off in the last few weeks or last few days until now. For things like movies there, it's better to use the president perfect, because the present perfect talks more brown individual things that are finished. There's no continuous reading a book or, you know, continued continuously watching episodes of TV's years. Okay, so from if I want to ask about movies that usual recently present, Perfect is better. So I can see what movies have you watched recently. So two verbs Prison perfect. What movies have you watched recently? Okay, so when I ask you that those things are more finished, you know, it's It's like one thing finished and then another. One thing finished. There's no continuous book or TV series going to try and answer that. So what movies have you watched recently? So you could say something like I have seen so two verbs. I have seen the Avengers I have seen next men I have seen Joker. See those out there like you? You start and finish a movie. It's one event that finishes quickly. It's not like a TV series, so trying to use present, perfect there. I have seen these movies. 6. How you can use the Past Continuous in English : So let's just go back to this zooming out and zooming in process, okay? And I want to show you a few other grammar tenses that you can use when you are zoomed in. So let's let's go back to the room. Example Italy, the traveling in Europe. So we start zoomed out and with the present Perfect. Remember? So have you traveled to roll? Have you traveled to Europe before, or have you ever traveled to Europe? And then you just give confirmation? Yes, I have with the present. Perfect. Okay, so now we can zoom in. So, uh, where did you travel in your passable Where did you travel? And then you could say I traveled to Rome. And then, you know, you keep going. Who did you go with? Where did you stay? Did you stay in an Airbnb? Etcetera, etcetera. So that is a passenger possible. And you can also use past continuous. You could say Now, try and answer that. So where were you staying in Rome? Trying tactical. So you could answer with something like we were staying. Two verbs past continues. We were staying in an Airbnb in the center of room. So you can use past continues when you're resumed in a possible or past continues. Sometimes they have the same meaning, you know, Where did you stay and where were you staying? In Rome, the meaning is very similar. You could say we stayed in an Airbnb or we were staying at an Airbnb, the meaning. The logic is the same. Sometimes you know, they're the past. Continuous is like a continuous thing that happened for duration and it finished in the past, the past, simple ISMM, or like it's all. It can also be a general duration, and it finished in the past. To me, the difference between the past symbol and past continuous in that situation is that the past continuous feels like you're giving me a movie to watch a continuous movie. You know, we were staying in an Airbnb, you know, there's a bit more of a continuous movie feeling with the past. Simple. We we stayed in an Airbnb. To me, it's more like a fact. It's more like taking a photograph off that time that it was a fact that that happened something like that. It's something like possible. It is taking a If the passable has a duration. You know, we stayed in an Airbnb. It's like taking a photograph of the fact that you did that or we were staying in an Airbnb . It's more like you're giving the person a continuous movie to think about. But really, the meaning and the logic is ready. The same in that situation. Not always. What the only time is different is that for some, some actions are quick and you cannot use a past content or continuous. Or, let's say, a past continuous for quick actions like something like the movie, started at 7 30 Started is a very quick action. You cannot say the movie was starting, you know, it's a quick thing. It starts and that's it. One quick moment or if you say I dropped the glass. Yeah, holding the last and I rocked the glass drop is a very quick action that finishes very quickly. You cannot. I cannot say I was dropping the glass. It's not illogical. So for some actions you need to use passable from very quick actions that happened in a quick moments. Like something starts, something finishes something, drops. Something breaks some things like that. But passable can also be like a longer duration general thing. You know, like a photograph of the fact. So we stayed in an Airbnb for five days or continuous ways. We were staying in an air baby for five days. More movie, continuous thing. But the but the logic and meaning is just a practice that in the past, continuous more remember past continuous. You can use it when you're zooming into details of a specific story. Okay, that or possible. So I could say, Who did you travel with? But I could also say so try and answer this now. So who were you traveling with? Two verbs. Work. Traveling. Who were you? Who were you traveling with? Go. So you could say something like I was trying to burbs. I was traveling with my friends, okay? I was traveling with my friends. Past continues 7. The Past Perfect in English: So now let's go to another. Graeme attends that we can use when we're Zoom did. OK, so you starts in doubt. Present Perfect. You zoom into details with the passable in the past continues Now there's something called the past. Perfect. Okay, you got to think of it like you're jumping to a specific point I am talking to Now in this moment, this is now okay, but I can jump back toe a point in the past. And this point in the past is normally the past simple or past continuous. So you know that this point is you know, I traveled to Rome three years ago, so I traveled passable. Now, that's the fixed point. You gotta remember There's a fixed point in the past time or now The past perfect is used to talk about something that happened before that fixed point. Not something that happened in the past. Until now. Something that happened in the past until a fixed point in the past. So my question to you could be had you travelled to Rome before this journey. Okay, so this journey, like I'm asking you, was three years ago. This is a journey. You went. You were traveling with your friends. Now I can ask you about something that happened before that. So had you been to Italy before you traveled to Rome? So you could say something like, Yes, I had travelled to it me before we traveled to Rome. So you got to notice that the different verbs for the past perfect. Okay, there's ahead is not have is not have he's had it's had and then another verb. It's the past participle. Remember, in school, you probably learnt with three columns for the barbs there is. Ah, like see soul seen Forget forgot for gotten brake broke, broken. So it's number three for the present. Perfect. Yeah, I have broken my phone, but when you now we're looking past perfect. Okay. You just got to remember that it's had had had had for I you he she it they we it had had had had all of them. It's just had had had had and involved number three. So remember, with present perfect present perfect is have have passed perfect. His head had so present. Perfect is something that happened in the past. Until now past perfect had with their number three. That is something that happened in the past until a fixed point that we spoke about in the past. So now let's just say where we're talking about your job. Okay? So you're working for a company now? Now, to use the past. Perfect. Remember, it's something that happened before. A fixed point in the past. I can say to you, Where had you worked before you joined your current company. So where head you worked? Two verbs had had. Remember that passport? Where had you worked? Worked his verb number three. Where had you worked before you joined now joined his past. Simple. Before you joined your current company, there's two past points. Think about that. This is now. And then we go back to one pass point. And then something else that happened before that passed point. So joined before you joined your current company. That's the first passed back. That's the fixed point. Fixed point is normally passable. So before you joined your turned company before you joined pass Simple. Where had you worked? Okay, so now let's look at this example. So where had you worked before you joined your current company. So we have Now we go back one point in the past. Passable. So before you joined your card company, where had you worked? Okay, so it's had worked past perfect Something that happened in the past until a point in the past. So let's just try a few examples of that. Where had you lived before you moved to your current apartment? Okay, so remember, there's a past simple and a past perfect trying to answer this. Where had you lived before you moved to your current department? Go. So you can say something like I had lived remember its head past. Perfect. I had lived in the countryside before. I moved passable before I moved to my current department. So you have now. You go back one point in the past. That's before you moved. See, that's a quick action when you moved before I moved to my current apartment. Before that, I had lived in the countryside. Okay, You can Onley use the past. Perfect. If you mention a fixed point in the past, you need some kind of fixed point. And then you can talk about what happened before that fixed point. You cannot just use past perfect on the tone. Okay. There always needs to be some kind of fixed point. Like before you went to wrong hand. You been to Italy and you could answer? Yes. I had being to asleep before we traveled to Rome. So before we traveled, travelled passable. That's the first fixed point in the past. And then what happened before that we had traveled quickly before we traveled to Rome. 8. The Past Perfect Continuous in English: So now there's another way to talk about something. That this is more of a continuous way to talk about something that happened before fixed points in the past. Okay, so it's the past perfect. Continuous. Okay, so just remember that until now we have the present perfect something that happened somewhere in the past. Up until now. Present. Perfect. Yeah, Like I have seen Terminator two somewhere. Until now. Then there was a present. Perfect. Continues. That is Ah, continuously, up until now. So, you know, I have been reading a book about French history, so that continuous thing up until now take those two structures. And now you can put them before a point in the past and they become past perfect and past perfect, continuous. We have until now we have a president perfect. And president, perfect continues would have under now. But if you're talking about something that happened before, fixed point in the past is past perfect. Continuous. Here is a question. Uh, where had you been Working. Okay. Where Three verbs we've had. Where had you being working ver by Andy. Where had you being working before you joined your current company? Okay, so trying into that. Go. So you could say something like three verbs. I with had passport. I had being working for a small start up before I joined. Joined Passable. That's the fixed point that something happened before, before I joined my current company. Okay, here's another example. Where had you been living before you moved to your current department? So now, trying after that. Where had you been living before? You moved to your current department so you could say something like, I had been living in the countryside before I moved to my current apartment. Okay, so that's past perfect. Continuous three verbs. Yeah. So I had being living. Remember its head, OK, because we're talking about something continuous. That happened before a point in the past. Okay, so I had a bean living in the countryside before I moved to my current apartment before I moved. That's the I'm talking to you. Now. We go back one level in the past. That's the past simple. Before I moved my current department before that, there's a continuous thing that happened. I had being living in the countryside 9. More Past Perfect Continuous + Breaking the Rules in the English Language: So let's just look at the zooming out and zooming in process again, Okay? So, you know, generally speaking, you can you can start a topic with the present. Perfect. You're zoomed out looking at the Parsons life. Okay, So have you ever been to Europe, for example? Okay. And then the person says, Yeah, and you get confirmation when you're zoomed out, and then you zoom in with the past. Simple on the past. Continuous. Okay, So yours. Do me into detail here. We're zooming in tow one specific little story in the person's life. Now, when you're zoomed in there, you can talk about what happened before that little specific story, okay? And used you do that using the past. Perfect in the past. Perfect. Continuous. Okay, so remember have you ever been to Europe? Yes. And then I say, Where did you travel? Now? Pass. Simple. And then you could say, Oh, I traveled to Rome past Simple. Yeah, I'm zooming into this little story that happened to you three years ago in Rome. And where did you stay? I stayed in an Airbnb. Now I'm zoomed into that little story. Now I can talk about what happened before this story. Okay, so it's like a past past, you know we got But now we got the three years ago in Rome. And then what happened before that? In the past, with the past perfect and the past Perfect. Continuous. So you could say something like, had you been to Italy before this trip? Or you could also say something like, Try and answer this. Now, where had you been traveling before you arrived in Rome? Okay, so where present? Perfect. Told that Europe, we're zooming in to your Rome story. Okay. And now what I'm asking you is were you traveling before you arrived in Rome? Okay, so try and answer this now. So where had you been traveling before you arrived in room Go. So you could say something like we had been traveling around France before we arrived in Rome. Okay? Or you could say we had been traveling around in France before we got to Rome. Okay, so got is a past simple. It's similar to arrived in before we got to run before we arrived in Rome. OK, but now I'm zoomed into your room story, and I know what you were doing directly before that. You know, you had Bean traveling around France, so you have to think of the past perfect and past perfect, continuous, as it's kind of like a past in the past. Okay, so we got them now, and then we got the one passed point back. Normally, the past simple or the past continues, but there's one passed point back and then we're talking about something that happened before that passed point the past. Perfect on the past. Perfect. Continuous. So let's just try another question here. Not trying. Answer this at home. OK, so here's the question now. Three verbs past. Perfect. Continuous. What had you being doing today before you watched this class? Or course so you could say something like, I had bean eating my lunch before I watched this class or course so it's Ah, three verbs. It's I hand being eating. Okay, so it's hand being that that never really changes for the past Perfect. Continuous the toys head and being okay. And then it's a verb. I n g. So now we used e eat I n g Okay eating. So I had a bean eating my lunch before I watched this class. Or course so right now you're in the middle of these lectures. Okay? You're in the middle of it and then go. So this is represents the now the present. Okay, now we go One step back in the past. And that's when you started watching this class or course today. Okay, so So we go one back, and then we say, You know, I had bean eating lunch before I you could say, started watching this class. Okay? Because Started and Durand okay, but started its past Simple. We're going one level back with the passing book before I started watching. Okay. I'll explain the Jared Alot more in the future, but just remember that we got that. Now we've got one level back. Normally, it's past simple. Before I started watching this course one never back, I had bean eating my lunch. Three barbs. Now, if you listen to a lot of native speakers speaking English native speakers talking about the friends casually on the street, a lot of people don't really follow the strict rules of the past. Perfect in the past. Perfect. Continuous. Okay, so in the grammar books, I mean, everything is really strict. And you should use this then. But really, in real life, a lot of native speakers instead of the past. Perfect on the past. Perfect. Continuous. They use the past symbol and the past continues. For example, you could say something, and it's totally okay. Technically, it should be the past. Perfect in the past. Perfect. Continuous. But, I mean, just this is kind of a casual street language. Call it. Okay? They like the rial language that people use. People don't always use the perfect grammar. So the question could be What were you doing before you started watching this class? Okay, So what were you doing past continuous before you started past simple watching this cast. Okay, so we've got the now we got one pass back. That's when you started watching this course one past level back and then to talk about something that happened before that point. It's possible to use the past, continuous or the past. Simple. For example, with the past simple, you could ask. Now, try and answer this. What did you do before you started watching this class today? So what did you do today before you started watching this class. Try and answer that. So you could say something like, I ate my lunch before I started watching this course. Okay, so there's two past symbols now. We go back one level pants Simple. I started watching this course something that happened before that I ate my lunch. Now see, it's okay to use because everyone understands the logic of it, you know, because you generally use words like before. Okay, so before I see, before I started watching this glass, I ate some lunch. We all understand that one thing happened before. Another thing, OK, but technically, to sound better to get more points in your aisles, for example, or your total. You know, if you're doing an exam, try and use the past perfect and the past perfect, continuous or in very formal situations. Try and use the past. Perfect on the past. Perfect continues, but casually with friends, it's OK to cheat a little bit and use Thea. Passable past continues