Playback Speed
---
0.5x

1x (Normal)

1.25x

1.5x

2x
Scrapping Oil Pastels | Floral Drawing
Watch this class and thousands more
Get unlimited access to every class
Taught by industry leaders & working professionals
Topics include illustration, design, photography, and more
Watch this class and thousands more
Get unlimited access to every class
Taught by industry leaders & working professionals
Topics include illustration, design, photography, and more
Lessons in This Class
11 Lessons (27m)
--

Beginner level

Intermediate level

Advanced level

All levels

Beg/Int level

Int/Adv level
Community Generated
The level is determined by a majority opinion of students who have reviewed this class. The teacher's recommendation is shown until at least 5 student responses are collected.
About This Class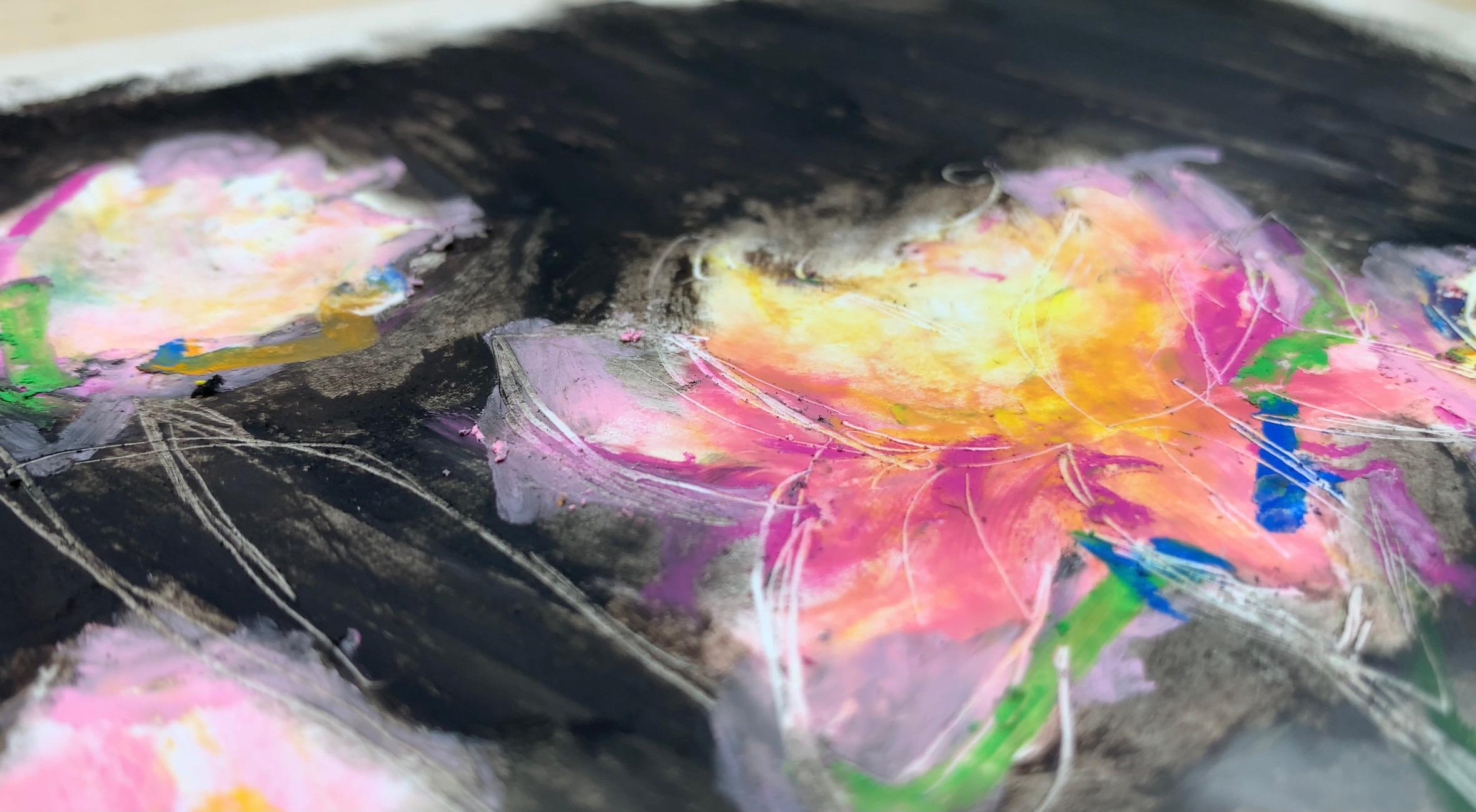 Welcome to the Oil Pastels Class!
In this class, discover how to create a floral drawing by using the scrapping technique and oil pastels. Scrapping is a great technique that will add more expression and texture to your drawings. It will help you make your oil pastel drawings more interesting and expressive. This class is a perfect opportunity for you to learn a refreshing and exciting way to work with oil pastels and advance your drawing skills. That's what makes it great both for beginners as well as for experienced artists.
Tools and materials to use in this class:
oil pastels
watercolor paper 30x20 cm
masking tape
any sharp-pointed tool (for scrapping)
If oil pastel is a completely new medium for you, you can also take Oil Pastel For Beginners class, where you'll learn all the basic information about oil pastels and also more about scrapping techniques.
Meet Your Teacher
Hi all, thank you for checking out my Skillshare page! I'm Alina, I'm a translator, manager, and self-taught artist. My two biggest passions in life are art and traveling. One day I dream to combine those two passions of mine and never take them apart. In meanwhile, I create oil paintings, oil pastel drawings, travel sketches, and art classes.

I love sharing my knowledge, the process of creating classes is something really inspiring for me. I want more people to discover and to love my art and my classes. For this reason, I want to share them here with you and I hope you'll love them!
You can support me on Patreon, where I'm sharing the patron-only posts with an inside look at upcoming paint... See full profile
Hands-on Class Project
Create a floral oil pastel drawing by using oil pastels and the scrapping technique. You can use any reference materials, your imagination, tr follow my lead.
Don't forget to share your floral drawings in the project and resources section, so that all can appreciate your effort and talent! :)
Class Ratings
Expectations Met?
Exceeded!

0%

Yes

0%

Somewhat

0%

Not really

0%
Reviews Archive
In October 2018, we updated our review system to improve the way we collect feedback. Below are the reviews written before that update.
Why Join Skillshare?
Take award-winning Skillshare Original Classes
Each class has short lessons, hands-on projects
Your membership supports Skillshare teachers