Playback Speed
---
0.5x

1x (Normal)

1.25x

1.5x

2x
Painting a Landscape in Gouache - Step by Step
Watch this class and thousands more
Get unlimited access to every class
Taught by industry leaders & working professionals
Topics include illustration, design, photography, and more
Watch this class and thousands more
Get unlimited access to every class
Taught by industry leaders & working professionals
Topics include illustration, design, photography, and more
Lessons in This Class
9 Lessons (55m)
9.

Project + Closing Thoughts

1:04
--

Beginner level

Intermediate level

Advanced level

All levels

Beg/Int level

Int/Adv level
Community Generated
The level is determined by a majority opinion of students who have reviewed this class. The teacher's recommendation is shown until at least 5 student responses are collected.
About This Class
In this class we will paint a beautiful gouache landscape using a limited number of colours. 
The colours I have used are: primary blue (cool), prussian blue (cool - optional), deep yellow (warm), primary red (cool), burnt umber, black and white. 
This class is suited for all levels and is a fun way to put into practice the knowledge and skills taught in my Beginner's Guide to Gouache class. 
Some skills we will be practicing include:
Sketching


Colour mixing

Blending and gradations

Dry brush technique

Applying thin washes
Music:
Easy Lemon (60 second) by Kevin MacLeod
Link: https://incompetech.filmmusic.io/song/3696-easy-lemon-60-second-
License: https://filmmusic.io/standard-license
Meet Your Teacher
Hi there! My name is Jess and I'm from Melbourne, Australia. I'm a self-taught artist aspiring to turn art into my full-time career. Since discovering gouache I have fallen in love with the medium and my goal now is to share my love for gouache with others through painting videos on my YouTube channel and more recently, teaching here on Skillshare!
To stay up to date on what I get up to, you can find me on Instagram and YouTube. I also love seeing your recreations so feel free to use #jesschungtutorials if you post your work on Instagram!
See full profile
Hands-on Class Project
Please upload your finished piece under the 'Student Projects' section as I'd love to see it! 
If you would like feedback on your painting, just leave a little note on the project and I'll be more than happy to provide some constructive criticism. 
Reference photo: https://bit.ly/3xEseob
Materials used in this class:
Colours: 

primary blue (cool), prussian blue (cool - optional), deep yellow (warm), primary red (cool), burnt umber, black and white

Art Spectrum 300gsm cold pressed watercolour paper
Princeton Aqua Elite 1/2" angular shader
Princeton Heritage round brush size 6
Princeton Neptune round brush size 6
Other: porcelain tray, water tank, spray bottle, painters tape, pencil, kneadable eraser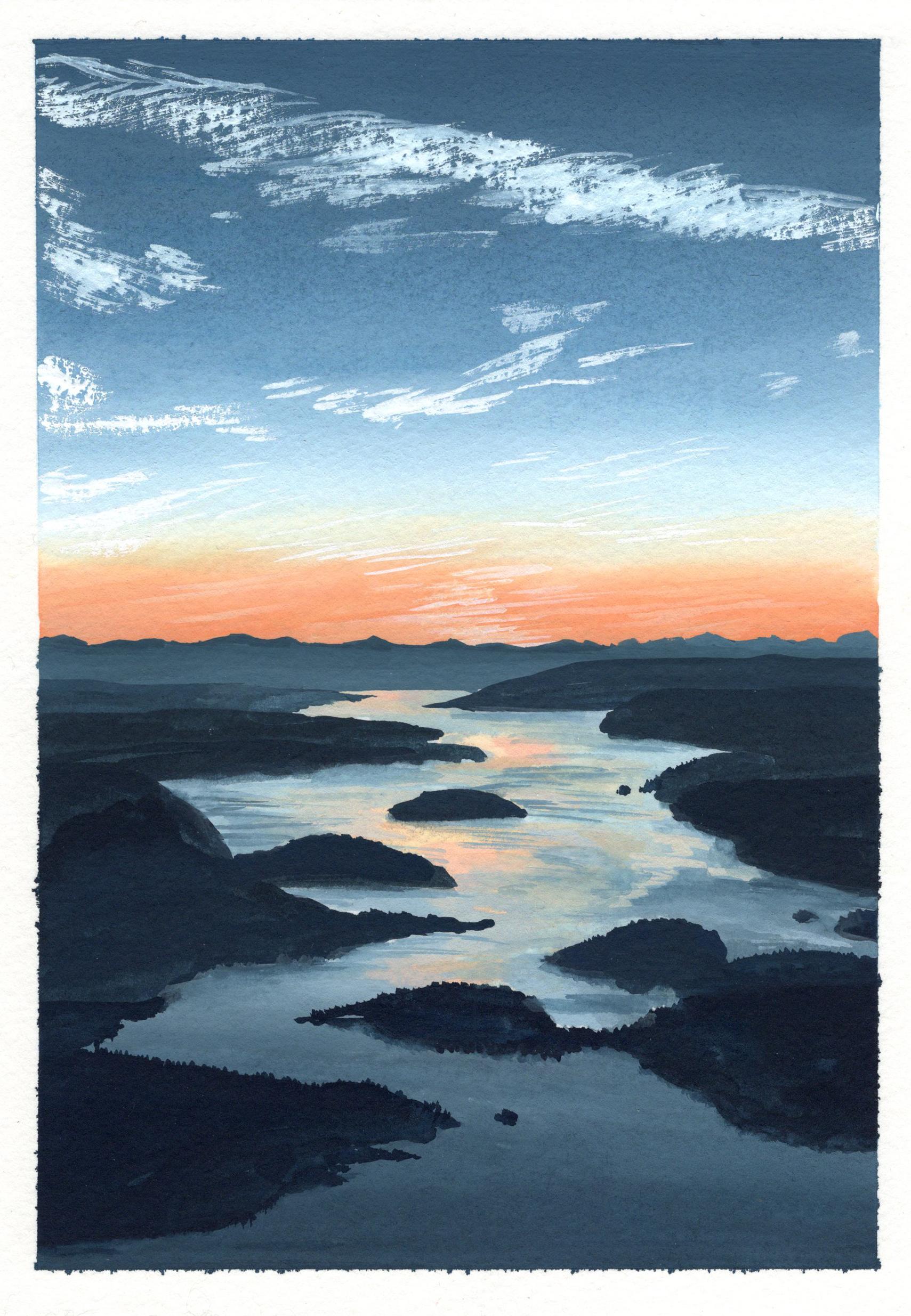 Class Ratings
Expectations Met?
Exceeded!

0%

Yes

0%

Somewhat

0%

Not really

0%
Reviews Archive
In October 2018, we updated our review system to improve the way we collect feedback. Below are the reviews written before that update.
Why Join Skillshare?
Take award-winning Skillshare Original Classes
Each class has short lessons, hands-on projects
Your membership supports Skillshare teachers