Playback Speed
---
0.5x

1x (Normal)

1.25x

1.5x

2x
Paint Produce! Intro to Drawing Fruits and Vegetables with Watercolor
Watch this class and thousands more
Get unlimited access to every class
Taught by industry leaders & working professionals
Topics include illustration, design, photography, and more
Watch this class and thousands more
Get unlimited access to every class
Taught by industry leaders & working professionals
Topics include illustration, design, photography, and more
Lessons in This Class
10 Lessons (43m)
3.

INSPIRATION / RESEARCH

1:09

7.

WATERCOLOR TIME PART 1 / TECHNIQUES

8:29

8.

WATERCOLOR TIME PART 2 / EXECUTION

6:54
--

Beginner level

Intermediate level

Advanced level

All levels

Beg/Int level

Int/Adv level
Community Generated
The level is determined by a majority opinion of students who have reviewed this class. The teacher's recommendation is shown until at least 5 student responses are collected.
About This Class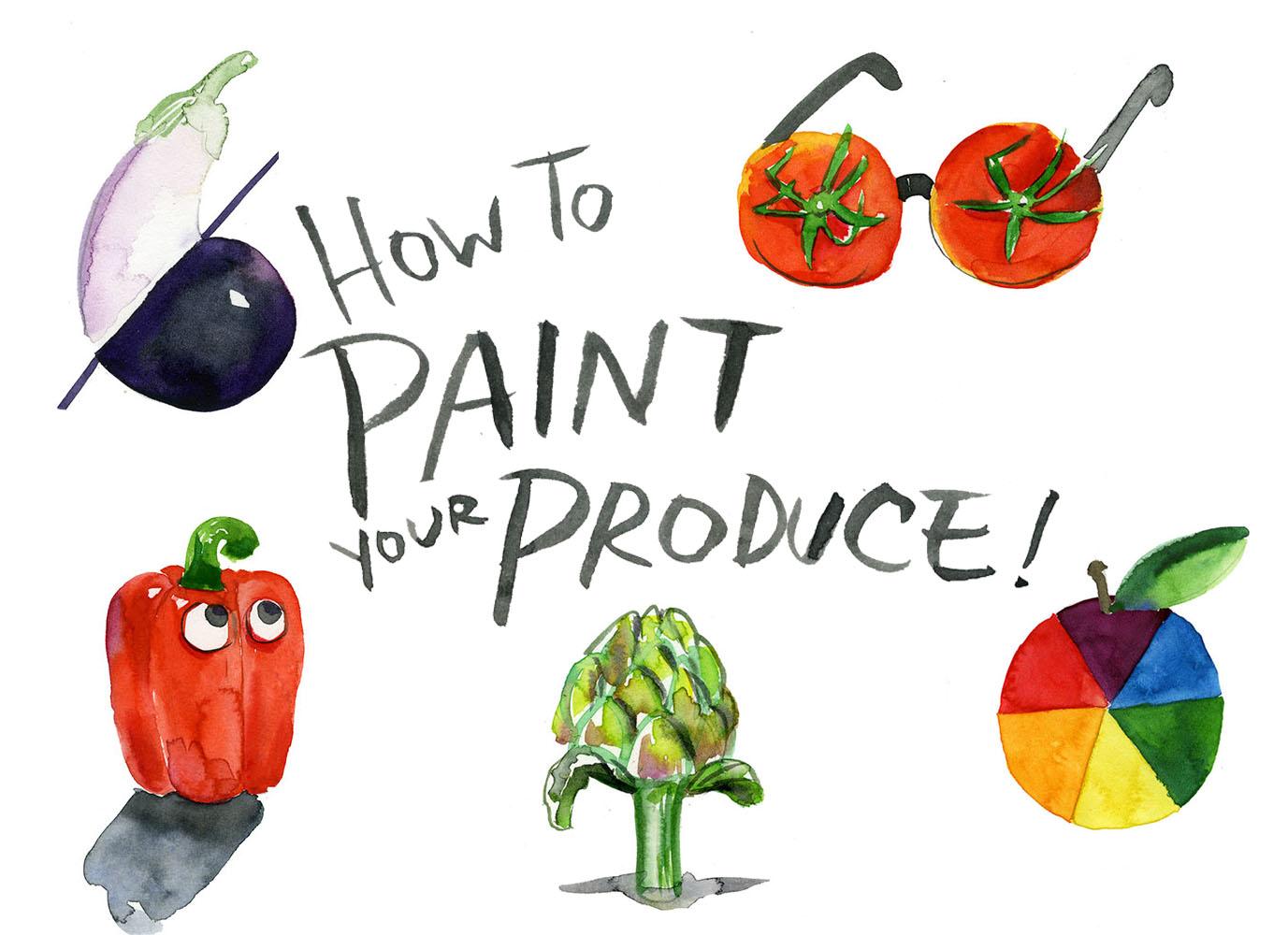 Always wanted to learn to paint with watercolor? Join artist, author, and illustrator Jessie Kanelos Weiner to learn how to sketch and paint fruits and vegetables using watercolor.
This class is for anyone who loves the beauty of the edible plant kingdom and would like to celebrate it using watercolor, whether you're a beginner or an already seasoned artist looking to develop food illustration or watercolor skills. This course is to help you retrain your artistic eye, learn watercolor basics and use this notoriously difficult medium to recreate what you see. 
We'll be covering:
Choosing the tools & supplies

for your project

Searching for inspiration in a Parisian green market
Sketching to reconnect your hand with your eyes to create an authentic rendering of your muse
How to understand light, volume, texture and color and how to replicate it in a watercolor representation of a fruit or vegetable "portrait". 
Learn simple

color theory and watercolor mixing techniques in 3 different sample watercolor paintings

Easy watercolor methods

and how to best use them
You will gain valuable insight into how to see and communicate visual ideas including tips and tricks from a professional watercolor illustrator, and how to apply these methods to your own creative practices. 
And the final project will be an evocative, true-to-life rendering of your fruit or vegetable muse. 
Suggested Materials
Watercolor paint (I use Kuretake)

At least 1 round watercolor paintbrush (what I use: Gerstaeker Kolinsky 22466)

Watercolor paper (what I use: Fabriano Artistico, Cold Pressed 300g/m2)

1 big jar or vase of water

Drawing paper or a sketchbook

Paper towels 

Large palette, dinner plate or mixing surface

HB pencil

A fruit or vegetable muse (from the fridge or elsewhere)
"I've always been a huge home cook so I was naturally drawn to fruit and vegetables as a subject matter when I launched my career as an illustrator almost 10 years ago. Obviously there is the beauty and proximity to the subject which I found appealing AKA there were no excuses to not get started. You've really got to learn how to draw one thing before you can go nuts and paint from memory and beyond. So let this be a masterclass in knowing the medium and reacquainting yourself with a timeless subject".  -JKW
Meet Your Teacher
Paris by way of Chicago & NYC. Illustration by way of costume design. I've published in The New Yorker. I've drawn an Oreo hotdog for Vogue. Welcome to my watercolor world!
I illustrate all things food, travel, lifestyle and architecture for clients like WSJ, NYT and Chevrolet. Lately I've enjoyed drawing the humor found in life as a new mom, being a long-term American in Paris and making sense of this crazy time.
I've taught watercolor workshops all over the world and teach drawing/illustration at The Paris College of Art. I was once a young artist who didn't know "what" to draw. Let me teach you everything I've learned along the way.
See full profile
Hands-on Class Project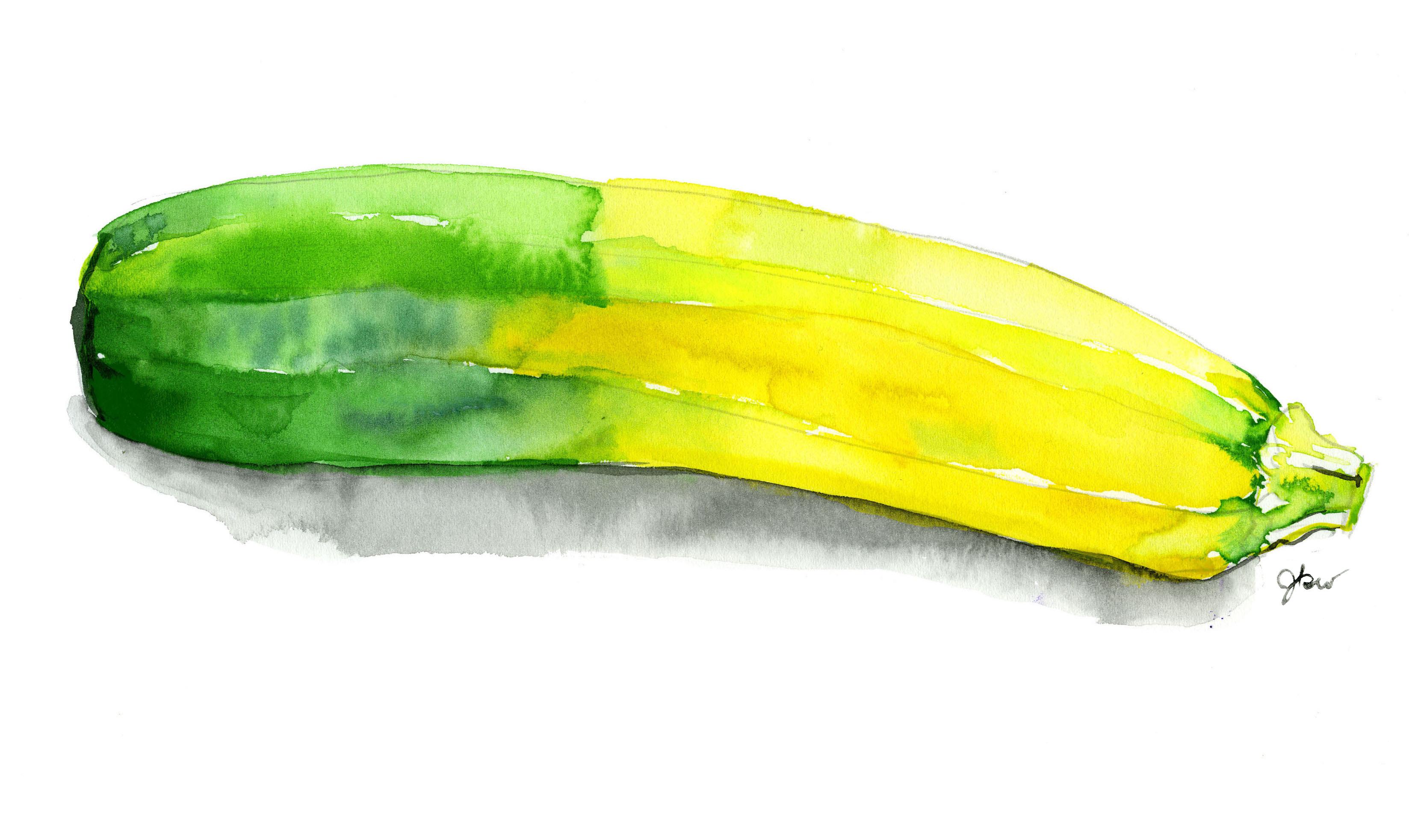 Create your fruit or vegetable portrait.
You will create a true-to-life watercolor rendering of your fruit or veg muse. By building up a strong vision of your project through the sketch and research processes, you will create the backbone of the final watercolor. I'll also walk you through my own creative process, my techniques and execution of the class project in vibrant watercolor. Students are encouraged to use the medium of their choice, but I'll be sharing my tips for using watercolor, as well as cleverly illustrated visuals. 
 Want to know more? Illustrated Takeaway: How to Paint Produce
Class Ratings
Expectations Met?
Exceeded!

0%

Yes

0%

Somewhat

0%

Not really

0%
Reviews Archive
In October 2018, we updated our review system to improve the way we collect feedback. Below are the reviews written before that update.