Watch this class and thousands more
Get unlimited access to every class
Taught by industry leaders & working professionals
Topics include illustration, design, photography, and more
Watch this class and thousands more
Get unlimited access to every class
Taught by industry leaders & working professionals
Topics include illustration, design, photography, and more
Lessons in This Class
29 Lessons (7h 23m)
4.

Review on creating your first program

14:58

5.

Introductions to variables

22:24

6.

Alphanumerical variables

22:10

7.

How data is stored in memory

18:10

9.

Arithmetic Operations: Integer Addition

15:39

10.

Arithmetic Operations: Stream Operation

7:32

11.

Arithmetic Operations: Float Operations

13:44

12.

Arithmetic Operations: Precision Formatting

11:36

13.

Arithmetic Operations: Use of C++ Library for math functions

14:14

14.

Arithmetic Operations: Hypotenuse Example

12:55

15.

Arithmetic Operations: Trig Functions Example

23:16

16.

Conditional Flow: Introduction

17:20

17.

Conditional Flow: Evaluate for true

23:50

18.

Conditional Flow: AND Operator

11:08

19.

Conditional Flow: OR Operator

11:54

20.

Conditional Flow: Equality of float values

12:37

21.

Conditional Flow: Nested if statements

22:52

22.

Conditional Flow: Calculator Example using nested if statements

30:44

23.

Conditional Flow: Calculator Example using switch statement

18:08

24.

Loops: Visual Introduction with flowchart

11:40

26.

Loops: More While Loop Control

14:28

29.

Loops: Calculator Example, a lead for the course project

19:06
--

Beginner level

Intermediate level

Advanced level

All levels

Beg/Int level

Int/Adv level
Community Generated
The level is determined by a majority opinion of students who have reviewed this class. The teacher's recommendation is shown until at least 5 student responses are collected.
About This Class
This course is for the absolute beginner or someone who needs a refresher on programming.  It's objective is to lead you step by step into achieving good competency in writing code while preparing you for a course project.
This course is an excellent method for learning programming regardless of the language that you will eventually end up using at school or at work.  This course has been crafted so that the same ideas can be implemented in languages such as Python, Java and various scripting programs.
During this course, you will be introduced to concepts used across many programming languages.  You will learn how data is stored, manipulated and displayed after you create running applications based on your code instructions that you will learn throughout the course.  This course will take you on a journey where you will learn how basic arithmetic operations are implemented and how you can use logic to control the flow of your application with conditional and loop statements.
The Class Project will guide you to complete a project based on the work you started throughout your lessons.  This will be the handover phase where you will build confidence in your abilities to write code.
Remember that you're in good hands.  The instructor for this course has been teaching programming for the last 25 years.  Make sure that you take notes and code along as the teacher steps you through the concepts.  That practice will give you the insight and the tools to approach your course project and complete it successfully.
Your next step after this course is to learn about functions, pointer notation and string handling.  After that, you should consider learning Object Oriented Programming and wrap it up with Data Structures.  Stay tuned for follow up courses that will cover these topics, in the mean time start here to build some foundational fluency in C++.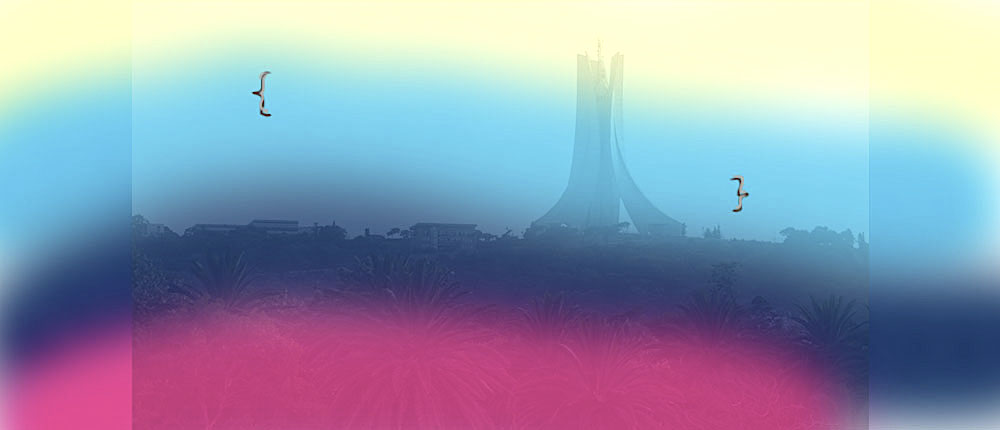 Hands-on Class Project
Title: Calculator
Objective: Build a C++ application for a menu driven calculator
Recommendation: Watch the course videos and emulate the instructor by writing your own code.  Hints on how to build this calculator application will start being shown during the Arithmetic section of the course.  By then, you should be comfortable with how an application is built and ran.
Instructions:  Build a menu driven calculator that has the following features
1. Add
2. Subtract
3. Multiply
4. Divide
5. Cos of an angle
6. Sin of an angle
7. Hypotenuse of a right triangle
8. Square Root
9. Raise to power x
10. Exit Application
Use the above as your menu.
Make sure that you have code that checks the following during the running of the application:
1. Do not divide by zero
2. Do not do square root of a negative number
Display an error if these two conditions are encountered.
Suggestions:  
1. Build your application one feature at a time
2. Test the feature before you move on to the next one
3. Take breaks but don't make them too long so that you stay on track
4. Plan your work before you code
5. Don't feel rushed and consult your Skill Share video lessons in case you're not sure about a step.
6. Include the cmath library file as shown in the course and consult the library webpage for the functions that you will need.
7. Use a loop to control the overall flow of the application.  In other words, the application should run continuously and offer the menu again after an operation.  It should only end if you select 10 as your menu entry.
You can use the attached template to write your code.  There are comments in that file that will help you sequence your steps.
When finished, upload your source code so that I will give you feedback.
Class Ratings
Expectations Met?
Exceeded!

0%

Yes

0%

Somewhat

0%

Not really

0%
Reviews Archive
In October 2018, we updated our review system to improve the way we collect feedback. Below are the reviews written before that update.
Why Join Skillshare?
Take award-winning Skillshare Original Classes
Each class has short lessons, hands-on projects
Your membership supports Skillshare teachers