Lead Generation on Twitter
Play Speed
0.5x

1x (Normal)

1.25x

1.5x

2x
20 Lessons (1h 21m)
1. Twitter Class Introduction and Overview

1:21

2. The Right Mindset for Success on Twitter

2:48

10. All Hail the Pinned Tweet

3:53

13. Creating a Content Calendar

9:36

14. Finding and Scheduling Content

10:56

15. Introducing the Follow Game

4:19

16. How to Play the Follow Game

5:03

17. The Follow Game Routine

3:53

18. Turbocharging the Follow Game

5:01

19. Direct Messages, Notifications and @mentions

3:02

20. The Daily Engagement Routine

3:50
About This Class
There's nothing worse than creating a sales funnel or website and hearing crickets.
Tumbleweeds...
Driving traffic to your website or landing page is a critical step and sure you could pay $$$'s in Facebook Ads but
what if there was a better way?
What if there was a proven way to drive traffic into your funnel organically using Twitter? For FREE? 
But that would take hours and hours of hustle, wouldn't it?
Well, you may be surprised to hear that just such a system exists.
It is FREE to play. No cost involved in the process you will learn.
And it takes just 10 minutes per day to execute!
In this course, you will learn the exact process required to drive massive exposure for your Twitter account.
Ready to tap into the power of Twitter to get more leads and sales?
I reach over 500,000 people every 10 days using Twitter.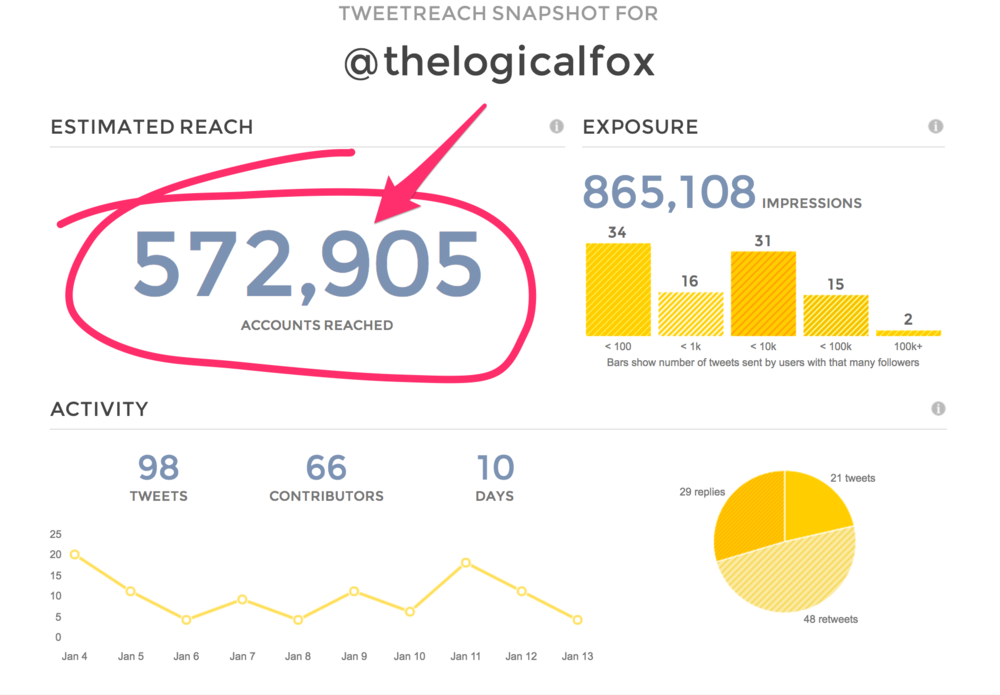 I get a consistent flow of traffic to my blog, subscribers to my email list. And most important of all, leads.
This is achieved in only 10 minutes per day!
Seriously, 10 minutes. Using a simple workflow that I have crafted and refined.
Learn the strategies and tactics I use to get a constant stream of leads and sales. Get yourself seen and increase your exposure.
Learn how to get leads and sales via Twitter.
Grow your Twitter account AND get traffic and leads in the process!
You will learn:
Mindset for Success - How to be an instant hit with your audience.
Your Profile - Setting up your profile the right way.
Twitter 101 - The basics of tweeting, re-tweeting, liking, hashtags, @mentions, lists, etc.
Posting Strategy - Utilising different types of tweets to drive engagement.
Content & Scheduling - What to say and when to say it. And how to automate everything.
Followers - Learn effective ways to skyrocket your following.
Engagement - Learn simple workflows to turbocharge your Twitter engagement.
The 10-Minute Daily Routine - I share with you the exact 10-Minute routine that I use. Use the same steps to generate a consistent flow of traffic and leads for your business.
Class Projects See All
Follow the lessons and then get into action - Set your Twitter profile up for success. Then watch your account grow as you skyrocket your engagement on Twitter.
(Read More)