Playback Speed
---
0.5x

1x (Normal)

1.25x

1.5x

2x
How to Draw Clean and Pretty Linework | Anime & Manga (Basics)
Watch this class and thousands more
Get unlimited access to every class
Taught by industry leaders & working professionals
Topics include illustration, design, photography, and more
Watch this class and thousands more
Get unlimited access to every class
Taught by industry leaders & working professionals
Topics include illustration, design, photography, and more
Lessons in This Class
5 Lessons (44m)
2.

Materials, Tools, Basics

10:22

3.

Sketching for Better Linework

8:12
--

Beginner level

Intermediate level

Advanced level

All levels

Beg/Int level

Int/Adv level
Community Generated
The level is determined by a majority opinion of students who have reviewed this class. The teacher's recommendation is shown until at least 5 student responses are collected.
About This Class
Hi everyone!
In this tutorial I will be guiding you through improving your anime linework in real time. I'll be showing you live demos each step of the way.
We will be learning:
Linework basics
How to sketch to get better linework
How to use stabilizers and other digital tools
What not to do with your linework
Tips and tricks I've picked up along the way
How to apply it all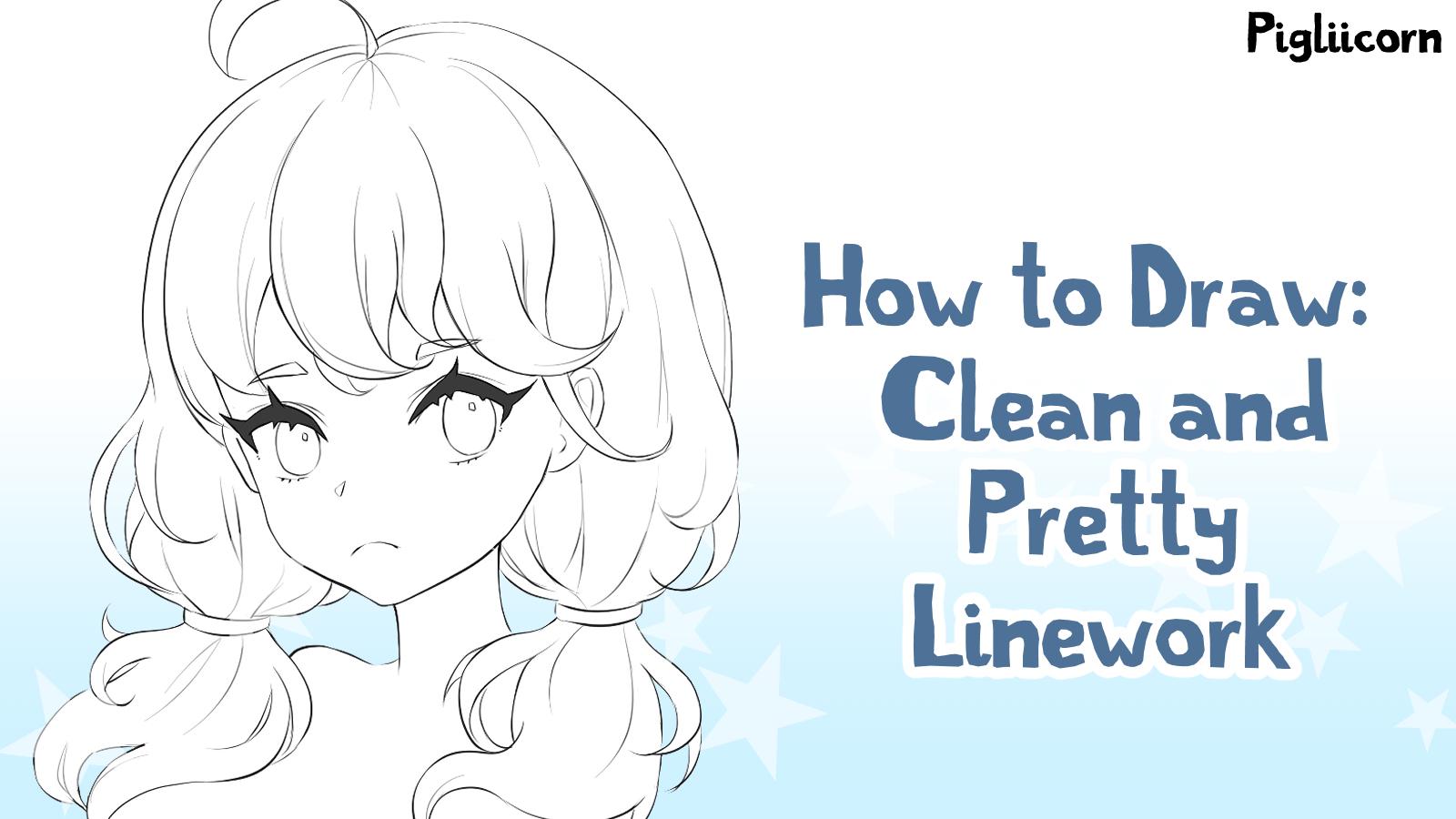 ---
Come say hi on social media:
https://www.patreon.com/pigliicorn
https://www.deviantart.com/pigliicorn
https://twitter.com/Pigliicorn
https://www.instagram.com/pigliicorn/
I also recommend from this series:
Meet Your Teacher
Hey there! I am a self taught digital artist from Toronto, Canada.
I have spent years learning from the vast resources on the internet to develop both my anime and painterly styles and would now like to share with you my passion of digital art, complete with all of the benefits of my experience and lessons I have learned without the various pitfalls and misunderstood concepts I struggled with on the beginning of my journey. I may even be able to help you avoid your own personal pitfalls, too! So, grab some fresh nibs, pull out your hardware of choice and get ready to improve!
Looking to provide the kind of content that I wish was available when I was starting out! If you enjoy my work, please consider following on Social Media!
See full profile
Hands-on Class Project
The class project for this class has two parts:
1. Sketch!
Using the method we talked about, create a sketch that uses multiple layers/passes.
2. Linework!
Use the sketch you created above, or the one that I've shared below. 
Create the linework. I recommend doing this 3 times.


First time to get a feel for drawing lines
Second time to familiarize yourself with a toolset
Third time to reinforce everything you've learnt
Class Ratings
Expectations Met?
Exceeded!

0%

Yes

0%

Somewhat

0%

Not really

0%
Reviews Archive
In October 2018, we updated our review system to improve the way we collect feedback. Below are the reviews written before that update.
Why Join Skillshare?
Take award-winning Skillshare Original Classes
Each class has short lessons, hands-on projects
Your membership supports Skillshare teachers