Playback Speed
---
0.5x

1x (Normal)

1.25x

1.5x

2x
How to Create a Basic Conference Stage Design in 3ds Max and Vray in Hindi
Watch this class and thousands more
Get unlimited access to every class
Taught by industry leaders & working professionals
Topics include illustration, design, photography, and more
Watch this class and thousands more
Get unlimited access to every class
Taught by industry leaders & working professionals
Topics include illustration, design, photography, and more
Lessons in This Class
6 Lessons (2h 17m)
1.

Corporate Stage Design Simple Introduction

0:43

2.

Modeling Backdrop Elements

37:43

3.

Modeling Side Elements

13:26

4.

Modeling Sofa and Podium

22:51

5.

Texturing and Materials

31:53

6.

Lighting and Rendering

30:07
--

Beginner level

Intermediate level

Advanced level

All levels

Beg/Int level

Int/Adv level
Community Generated
The level is determined by a majority opinion of students who have reviewed this class. The teacher's recommendation is shown until at least 5 student responses are collected.
About This Class
In this tutorial you will learn all the steps required to create a basic corporate stage design in 3ds.
This tutorial will be a step by step guide to create this corporate stage design.
you will learn 3dsmax setup, modeling, texturing, lighting & rendering setup while creating this type of stage.
Join me on this informative tutorial videos to learn it.
Thanks and Regards
Chandraprakash Yadav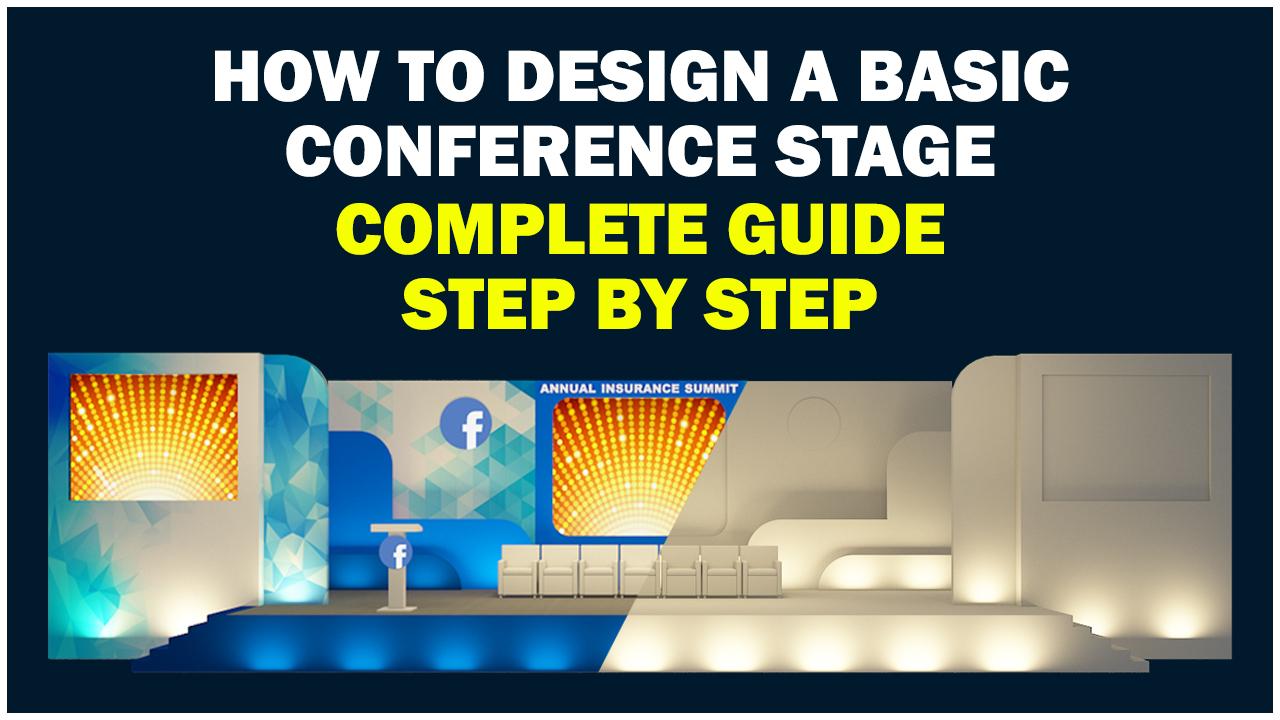 Meet Your Teacher
Hello, I'm Chandraprakash.
have more than 11 years of experience in the field of 3d Animation & Graphics Design. I have worked on more than 1000 stage designs and have also worked as a Professor at Maya Academy of Advanced Cinematics and Arena Animations.
See full profile
Hands-on Class Project
Create Simple Conference or Corporate stage using the steps that u have learned.
3dsmax file is provided for your reference. Try to create something using the attached file.
Class Ratings
Expectations Met?
Exceeded!

0%

Yes

0%

Somewhat

0%

Not really

0%
Reviews Archive
In October 2018, we updated our review system to improve the way we collect feedback. Below are the reviews written before that update.
Why Join Skillshare?
Take award-winning Skillshare Original Classes
Each class has short lessons, hands-on projects
Your membership supports Skillshare teachers