Playback Speed
---
0.5x

1x (Normal)

1.25x

1.5x

2x
Flores con acuarela - Watercolor flowers (Spanish class)
Watch this class and thousands more
Get unlimited access to every class
Taught by industry leaders & working professionals
Topics include illustration, design, photography, and more
Watch this class and thousands more
Get unlimited access to every class
Taught by industry leaders & working professionals
Topics include illustration, design, photography, and more
Lessons in This Class
20 Lessons (1h 44m)
4.

Variegado y Ejercicios

7:07

11.

Flor del cerezo práctica

8:23

18.

Proyecto Final parte 1

4:51

19.

Proyecto Final parte 2

2:31
--

Beginner level

Intermediate level

Advanced level

All levels

Beg/Int level

Int/Adv level
Community Generated
The level is determined by a majority opinion of students who have reviewed this class. The teacher's recommendation is shown until at least 5 student responses are collected.
About This Class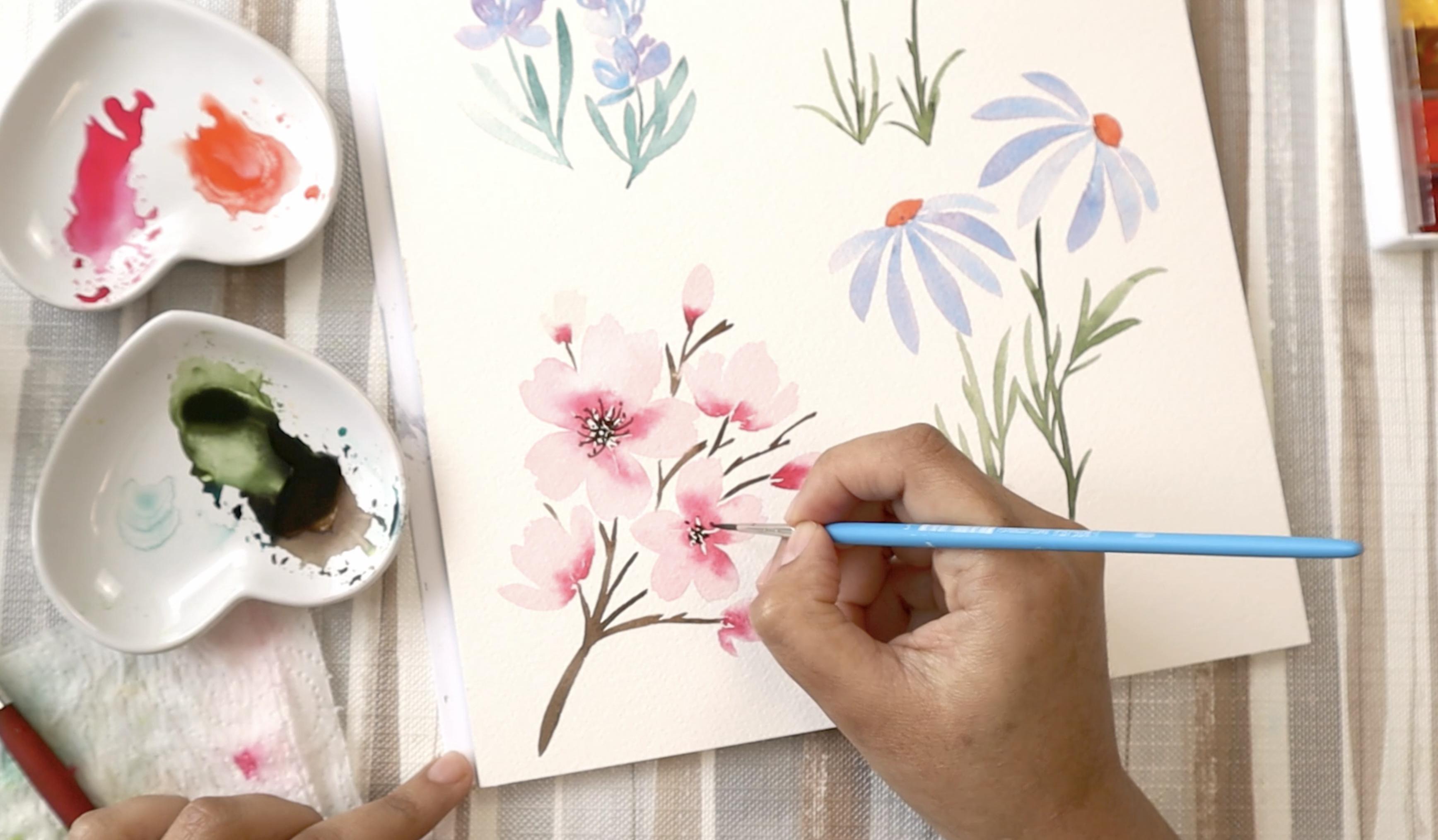 En esta clase aprenderás a pintar flores con acuarelas en estilo suelto.
Aprenderás cómo aplicar las técnicas de la acuarela específicamente sobre las flores.
Ganarás destreza con tus pinceles para crear efectos de fantasía en tus pétalos.
Aquí puedes descargar el muestrario de color:
Meet Your Teacher
¡Hola! Mi nombre es Annel V. Resamano nací en Bolivia pero vivo y pinto en Galicia - España.
Mi trabajo como artista me permite convivir con mis 2 grandes amores, la naturaleza y enseñar.
Descubrí las acuarelas en una etapa oscura de mi vida y me trajeron 3 regalos de los que me siento muy agradecida.
Tiempo para mí. Descansar de mis pensamientos y disfrutar más de lo cotidiano. Explorar y observar mis emociones.
Estoy muy contenta de que quieras abrir este espacio creativo y de juego para ti y que en tu agenda además de las "obligaciones" este el disfrute.
Te doy la bienvenida. ¡Vamos a ponernos pinceles a la obra!
See full profile
Hands-on Class Project
Como proyecto final pintarás una postal para ti o para regalar utilizando cualquiera de las flores que hayas aprendido a pintar en la clase.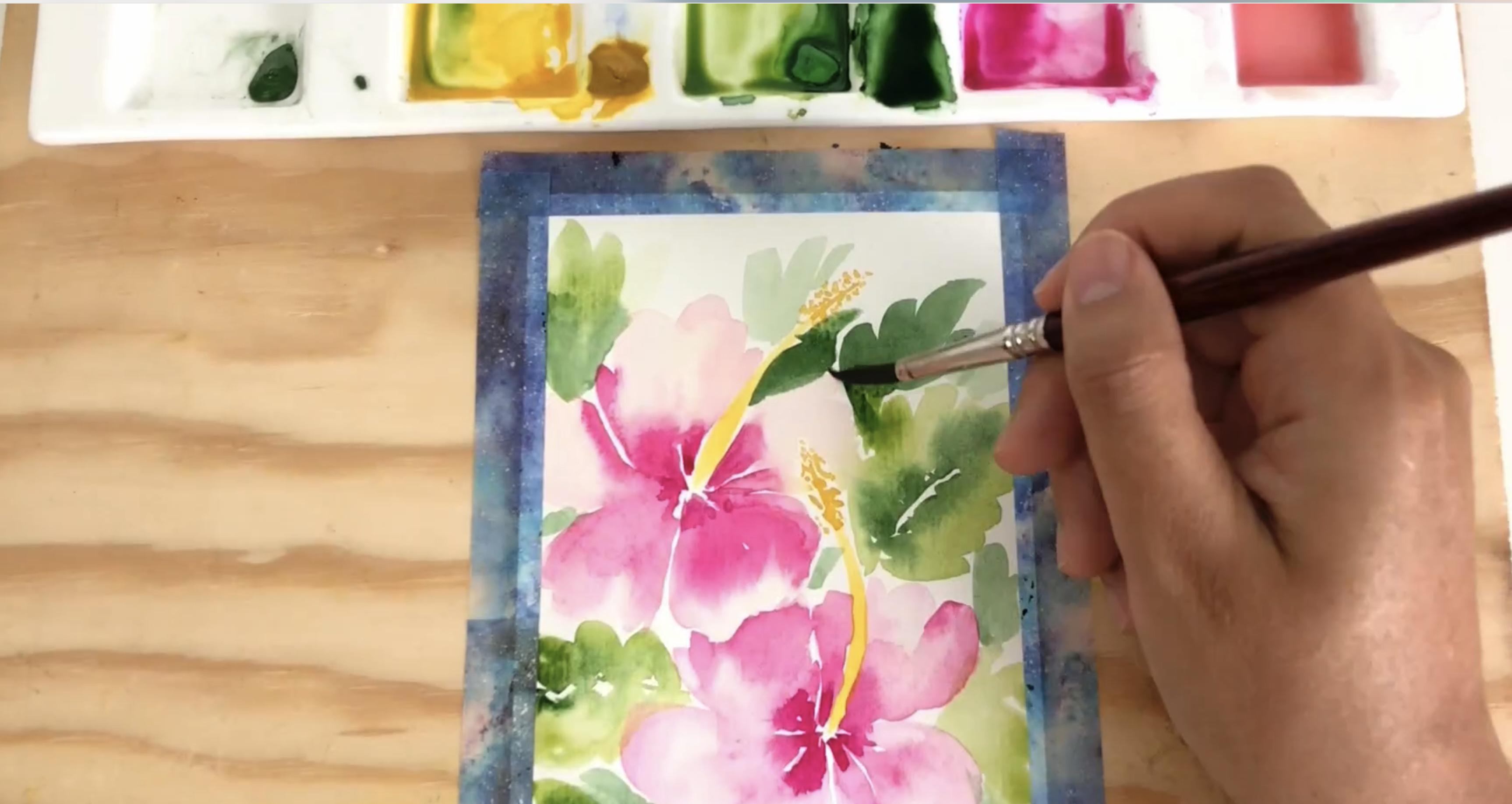 Disfruta de las lecciones, ¡Estaré muy pendiente de ver tu proyecto final!
Class Ratings
Expectations Met?
Exceeded!

0%

Yes

0%

Somewhat

0%

Not really

0%
Reviews Archive
In October 2018, we updated our review system to improve the way we collect feedback. Below are the reviews written before that update.
Why Join Skillshare?
Take award-winning Skillshare Original Classes
Each class has short lessons, hands-on projects
Your membership supports Skillshare teachers