Playback Speed
---
0.5x

1x (Normal)

1.25x

1.5x

2x
Finger Knitting: Create a chunky knit blanket using only your hands
Watch this class and thousands more
Get unlimited access to every class
Taught by industry leaders & working professionals
Topics include illustration, design, photography, and more
Watch this class and thousands more
Get unlimited access to every class
Taught by industry leaders & working professionals
Topics include illustration, design, photography, and more
Lessons in This Class
5 Lessons (16m)
1.

Finger Knitting: Chunky Yarn Banket

2:04

4.

Joining New Yarn: Magic Knot

1:06

5.

Finishing: Binding Off

3:26
--

Beginner level

Intermediate level

Advanced level

All levels
Community Generated
The level is determined by a majority opinion of students who have reviewed this class. The teacher's recommendation is shown until at least 5 student responses are collected.
About This Class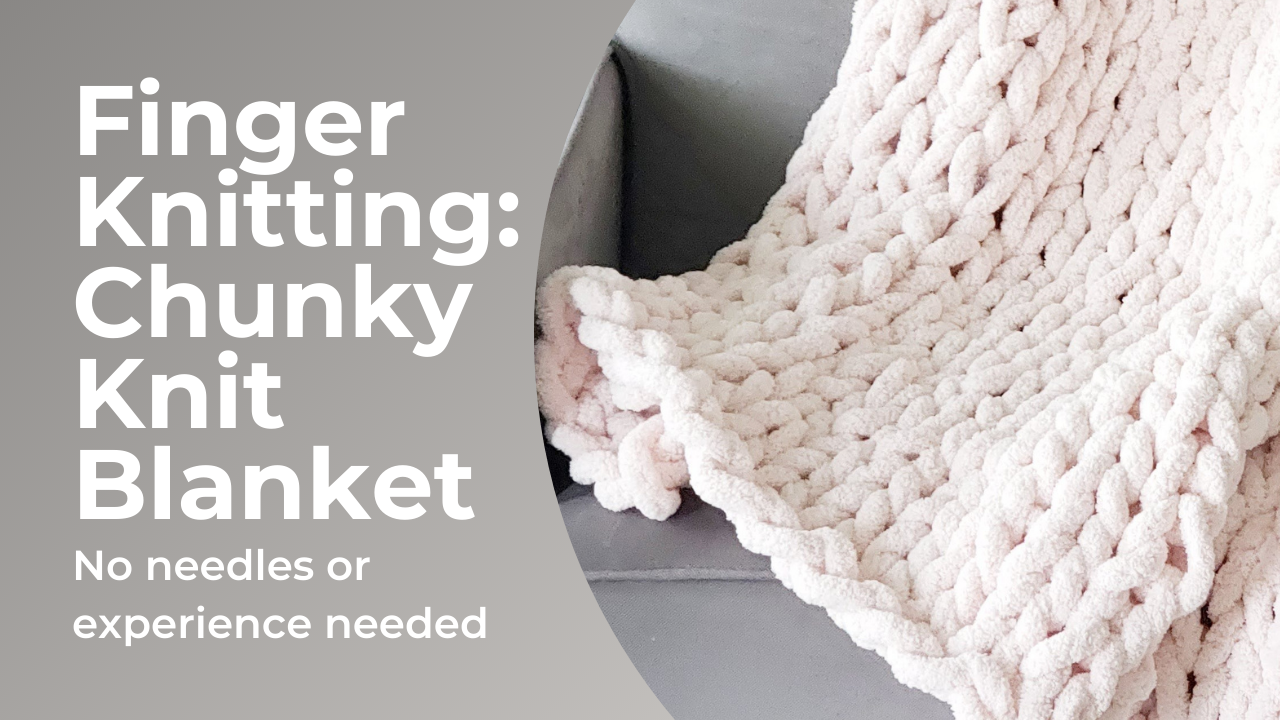 Join me in today's class to learn all about finger knitting by creating a chunky knit blanket with only your hands in only a matter of hours with no previous experience. 
We will go over several topics in this class including:
-The best yarn for chunky finger knitting
-Chaining
-How to finger knit
-Attaching a new skein of yarn
and
-Binding off
You will learn all the skills to complete the class project and in a matter of hours you will be snuggled on the couch with a beautiful blanket made by your very own hands.
Meet Your Teacher
Hey friend, I'm Jessica and I'm a crochet addict, healthcare professional, wife, and mom of 4 adorable kiddos. Fun fact about me, I have triplets!

Due to the above, crochet entered my life as a tremendous stress reliever. I dabbled in crochet on and off since my teen years but it got serious in 2017 when I opened my Etsy shop and began creating my own designs and making gifts for premature babies in the NICU.
Along the way I've received a lot of encouragement from friends and family to teach my craft . Friends would say, "I wish I could do that" or "can you teach me?" or "You're so talented/creative". I'm here to tell you I'm not so talented. Crochet is a skill and with practice you can master it too, the creative part comes later w... See full profile
Hands-on Class Project
Today's class project is a Chunky Knit Blanket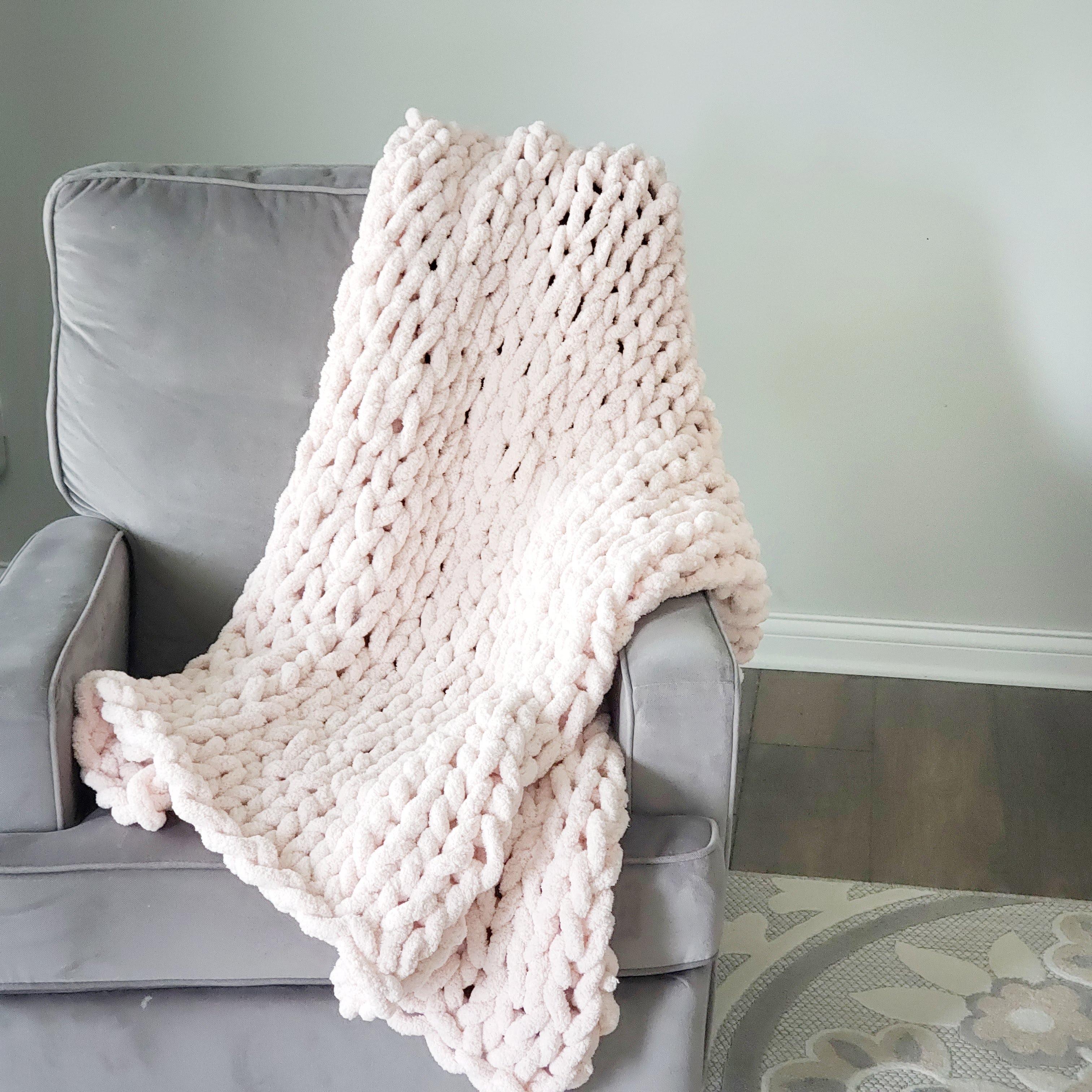 Materials:
Yarn Bee "Eternal Bliss":  6 Skeins in "Soft Pink" or other #7 Jumbo Bulky Yarn such as Red Heart "Irresistible"

Scissors

Your hands
Tips:
Be aware of the size of your loops and try to keep them consistent throughout.

Larger chains and loops = bigger stitches and gaps

Work on a large surface area such as a bed, floor, or large table.
Notes:
A finished throw will measure approximately 48 inches x 56 inches.

To make a larger throw simply add more chains and vice versa for a smaller throw.
I'm so excited to see your finished blankets!
 Please share a photo of your finished blanket or WIP (work in progress) to the project gallery!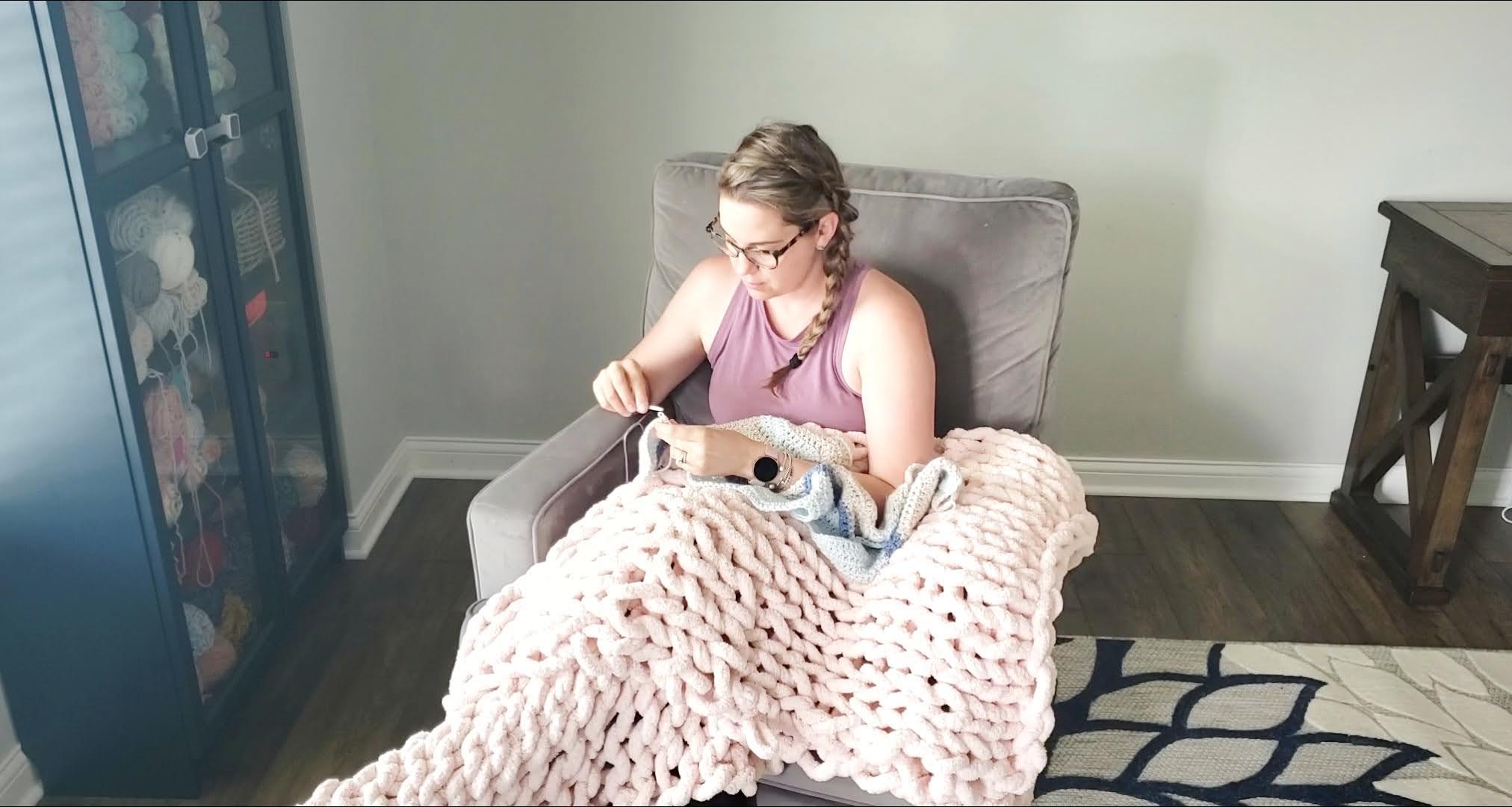 Class Ratings
Expectations Met?
Exceeded!

0%

Yes

0%

Somewhat

0%

Not really

0%
Reviews Archive
In October 2018, we updated our review system to improve the way we collect feedback. Below are the reviews written before that update.
Why Join Skillshare?
Take award-winning Skillshare Original Classes
Each class has short lessons, hands-on projects
Your membership supports Skillshare teachers