Ethical Hacking : How to Install Kali Linux
Play Speed
0.5x

1x (Normal)

1.25x

1.5x

2x
2 Videos (20m)
Installing Oracle Virtual Machine

5:06

How to Download and Install Kali Linux

14:51
About This Class
About the class:
The main objective is to show you how to install Oracle Virtual Machine and then download and install Kali Linux for Ethical Hacking purposes!
Kali Linux is a flavor of Linux targeted at digital forensics experts and penetration (pen) testers. It includes over 400 pen-testing programs, and it is the primary tool used by ethical hackers. Using Kali Linux, certified ethical hackers can test networks on their organizations' behalves, to see if they're vulnerable to outside attacks.
The Primary objective of the Kali Linux Training is to make you aware of the hazards of malicious activities perforated by the Black-hat hackers.
This Kali Linux Training will give you in-depth knowledge about how actual hacking is done, and how to   test an environment and its reliability which people term as highly secure.
What is Penetration Testing Using Kali Linux?
Penetration testing is the legal and authorized attempt to exploit a computer system with the intent of making a network or system more secure. The process includes scanning systems looking for weak spots, and launching attacks and prove that the system is vulnerable to attack from a real hacker.
Penetration Testing has known by several names:
Pen Testing
Penetration testing
Web/network auditing
Ethical Hacking
White Hat Hacking
Ethical Hacking is a demand of present era where most of our important tasks include cyber world. Penetration testing is a process in which Penetration tester tests an application, software, network for the possible vulnerabilities and by knowing about these vulnerabilities, organization can take steps to secure their Network.
So enroll now and I will see you in class!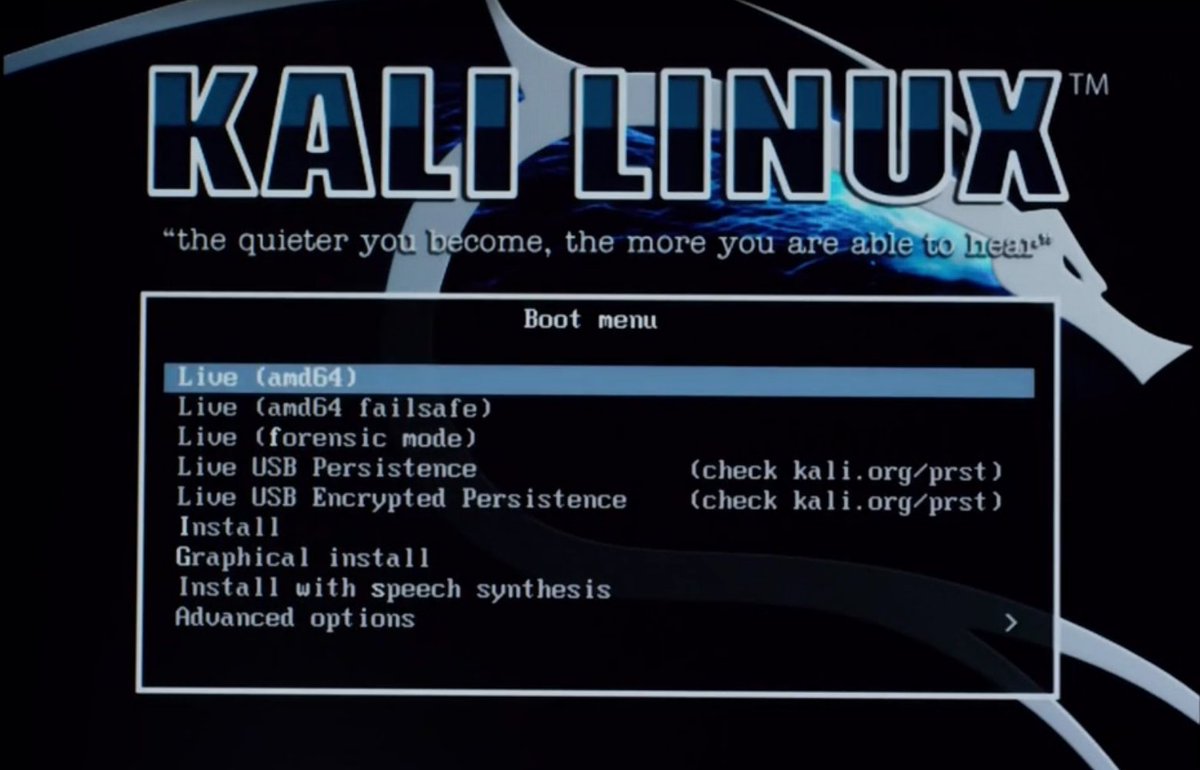 Class Projects See All
No projects have
been added yet
No projects have
been added yet
No projects have
been added yet
No projects have
been added yet
3 of 3 students recommendSee All
Awesome class! I have been struggling with installing Kali Linux - Syed showed this to me in a step by step easy manner! Thank you so much!
Awesome class. I have been struggling to install Kali Linux. Syed made it so easy! Thanks.
Why are 60,000+ students (and counting) enrolled in my online courses?
1) I teach with passion and purpose! Every course is delivered with my students in mind.
2) My courses will help you gain real world skills and knowledge and change your life today!
3) My dedication to the teaching profession and teaching online. Udemy has named me one of its top instructors.
► Try enrolling in a course with me and see for yourself! ◄
__________________________________________________________________________
Want to learn how to become A Professional Web Developer?
Would you like to  Boost Your Career?
Or maybe acquire new skills.
Then Enroll in my Courses Today! You too can be doing this - and so much more!
__________________________________________________________________________
About Syed Raza:
Syed graduated from University of Wisconsin in 1995 with a BBA in Finance. Subsequently, he obtained an MBA from Concordia University, LLB and DBL degrees from University Law College, and PhD in Management Sciences. Having obtained MCSE (Microsoft Certified Systems Engineer), MCP+I (Microsoft Certified Professional + Internet), and MCT (Microsoft Certified Trainer), Syed has provided training to thousands of students. ClayDesk provides e-Discovery and cloud computing services including technical training to a wide range of clients globally. Highly motivated and goal oriented professional, with over 20 years of combined experience in the fields Law, Management, and IT, Syed also focuses on e-discovery issues in complex civil litigation. As a trial attorney with significant experience in matters relating to patent infringement, defense and prosecution in the pharmaceutical industry, contracts disputes, real estate, criminal matters, and international human rights law. Syed provides guidance and counsel to attorneys and clients on all aspects of discovery, including information management, data preservation and collection, early case assessment, comprehensive managed review and production.
Business:
Syed Raza is an entrepreneur running his own e-learning site along with providing e-discovery and cloud computing consulting and services to a global client base. Syed is a Microsoft Certified Trainer and a Systems Engineer, and his solid finance and management background gives him a competitive edge. He has taught thousands of students in the Uited States and continues to inspire students of all ages.
Mission Statement- ClayDesk e-discovery and cloud computing is dedicated to provide superior e-learning and outsourcing services worldwide.