Playback Speed
---
0.5x

1x (Normal)

1.25x

1.5x

2x
Aquarell. Grafik. Tusche. Ranunkeln
Watch this class and thousands more
Get unlimited access to every class
Taught by industry leaders & working professionals
Topics include illustration, design, photography, and more
Watch this class and thousands more
Get unlimited access to every class
Taught by industry leaders & working professionals
Topics include illustration, design, photography, and more
Lessons in This Class
5 Lessons (30m)
--

Beginner level

Intermediate level

Advanced level

All levels

Beg/Int level

Int/Adv level
Community Generated
The level is determined by a majority opinion of students who have reviewed this class. The teacher's recommendation is shown until at least 5 student responses are collected.
About This Class
Modernes und ausdrucksstarkes Aquarell
Frühlingsblumen Ranunkeln
Dieser Kurs entstand aus dem Gefühl, ein leichtes und gleichzeitig ausdrucksstarkes Aquarell zu kreieren. Die Motive waren sehr schöne Frühlingsblüten mit mehreren Blütenblättern Ranunkeln. Ich liebe sie sehr für ihre Eleganz und Mehrfarben
Dieser moderne Aquarellkurs besteht aus drei Teilen (Zeichnen, Grafik und Malen) und zeigt Ihnen Schritt für Schritt den Weg zu außergewöhnlichen kreativen Aquarell- und Grafikarbeiten.
Gemeinsam werden wir den Weg gehen, der aus mehreren aufeinander folgenden Schritten besteht:
1. Zuerst zeichnen wir nur die Blumen Ranunkeln , um zu verstehen, wie sie funktionieren, wie die Blütenblätter befestigt sind und wie diese Blumen von oben und von der Seite aussehen
2. Der nächste Schritt besteht darin, eine grafische Komposition mit Tusche zu erstellen, die freier und gleichzeitig ausdrucksvoller ist
3. Der nächste Schritt ist eine Komposition von Ranunkeln in einer weißen Vase mit mehrschichtigen Aquarellen und einem Modellierungsprozess
4. Aquarelle und grafische ausdrucksstarke und lebendige Kompositionen mit Tusche und Buntstiften vervollständigen unseren Kurs (ich empfehle Dir, eine Reihe von Werken mit dieser Technik zu erstellen).
ich empfehle auch diverse Papier Arten zum ausprobieren um mehrere Effekte zu erzielen.
Sie können diese Struktur und auf diese Weise mit verschiedenen anderen thematischen Blumen und Blumensträußen verwenden, und Ihre Kompositionen werden von Zeit zu Zeit origineller und individueller.
Deine Inna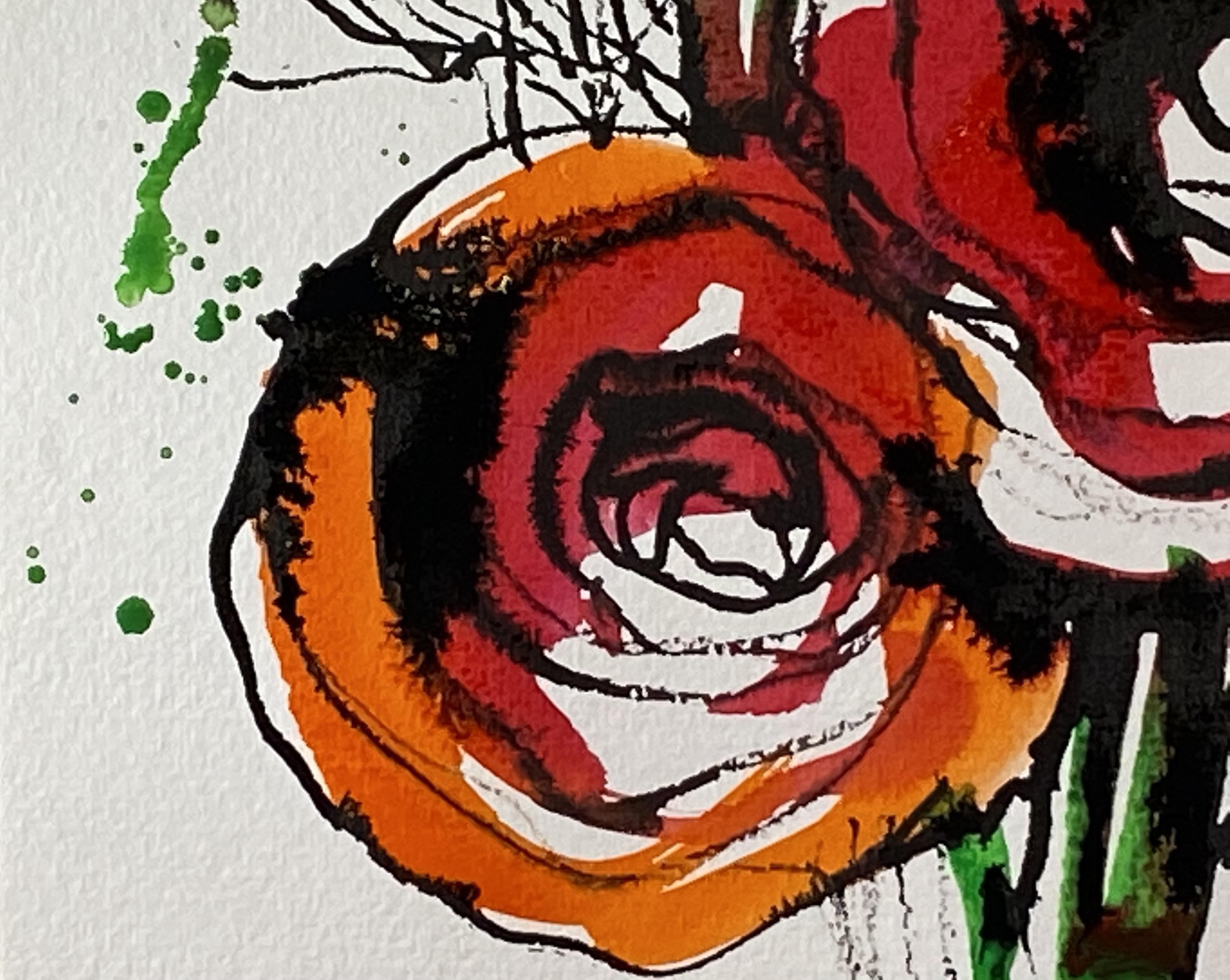 Hands-on Class Project
Nun kennst du dich mit meine Aquarell Technik aus.
Du hast gesehen wie leicht und durchsichtig sollte Aquarell angewendet sein.
Jetzt kannst du deine neue erworbene wissen anwenden und deine eigene Komposition malen
du kannst die Blumen nehmen die etwas anders aussehen- z.B. Veilchen und auch in diversen arten versuche die zu malen- von klassischen an bis zum Experimentes mit der Tusche.
Viel spass dabei!
Und poste deine Ergebnisse in deinen Projekten!
Class Ratings
Expectations Met?
Exceeded!

0%

Yes

0%

Somewhat

0%

Not really

0%
Reviews Archive
In October 2018, we updated our review system to improve the way we collect feedback. Below are the reviews written before that update.
Why Join Skillshare?
Take award-winning Skillshare Original Classes
Each class has short lessons, hands-on projects
Your membership supports Skillshare teachers