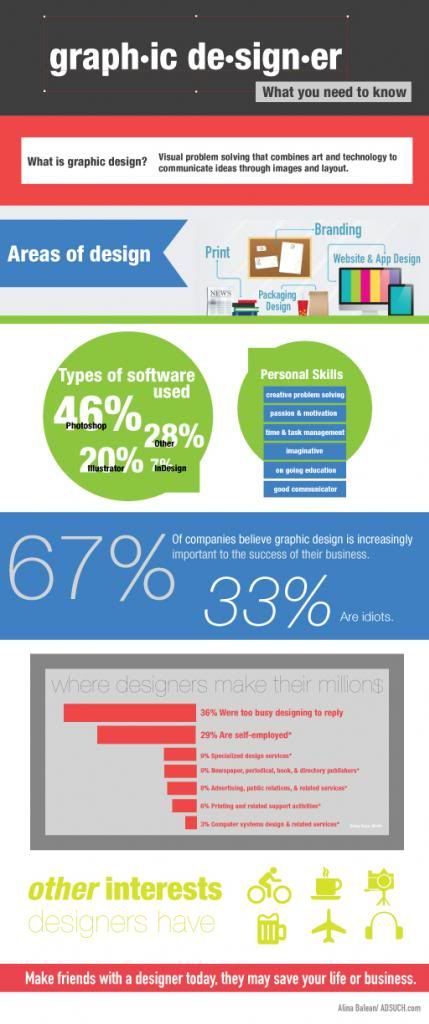 This Class is For You if...
If you're a design-curious non-designer interested in getting a basic understanding of graphic design, this class is perfect for you. You'll walk away from this class with working knowledge of the fundamentals of graphic design. Skills you can implement immediately in your own work or in working with designers.
Really, no prior design experience or tools needed!
This Class Will Cover a Ton!
To help you understand the scope of this class, here are some topics you'll learn...
The basic history of graphic design in modern communication
What is the Golden Rectangle and Golden Ratio?
Everyone loved Vocabulary in school: Design Terminology
Space, balance, scale and the wow factor
Colors (RGB vs CMYK + others you never heard about)
Typography: Fonts, kerning, leading and how it makes your brand look legit
The creative process!
Bringing those ideas to life: Layout: print, web, wireframes (sizes, orientation, grids, master pages).
What software to use for what type of project
JPeg what? File extensions
Communication tools: How to communicate to your graphic designer, programmer or printer.
This Class is Project-Based
You'll be applying the skills you learn to your own basic project. Along the way you'll collect samples of what you or your fake brand will look like. You'll use fonts, colors and other key visual elements to describe your brand to myself and fellow classmates - the perfect way to start the creative process. We'll have a ton of fun sharing our work and giving/ getting feedback.