Jake Levitas is a designer focused on how information and design can serve as empowerment tools. He spent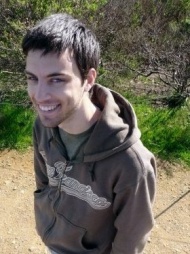 several years designing maps and analyzing data at an urban planning firm and translating these into intuitive graphics. Since then, he has been laying out, editing, and designing pages, documents, and graphics for nearly a decade in a variety of roles and positions. He co-founded Occupy Design, a global project to build a visual language for the Occupy movement centered around economic and social justice infographics and universal iconography. He currently serves as Research Director at Gray Area Foundation for the Arts, a local art and technology nonprofit where he designs and produces print and web media on a regular basis and manages creative technology projects.
To check out other pariSoma CoLearning classes, click here.
Testimonials from previous pariSoma CoLearning class participants:
"The class was very hands-on, and all my question were answered. Jake is a good instructor"
"Jake went through using the program and how he would do things we asked about. Also he had us learn by doing, plus recommending shortcuts. Good step by step process, slow (but not too slow), & easy to follow"