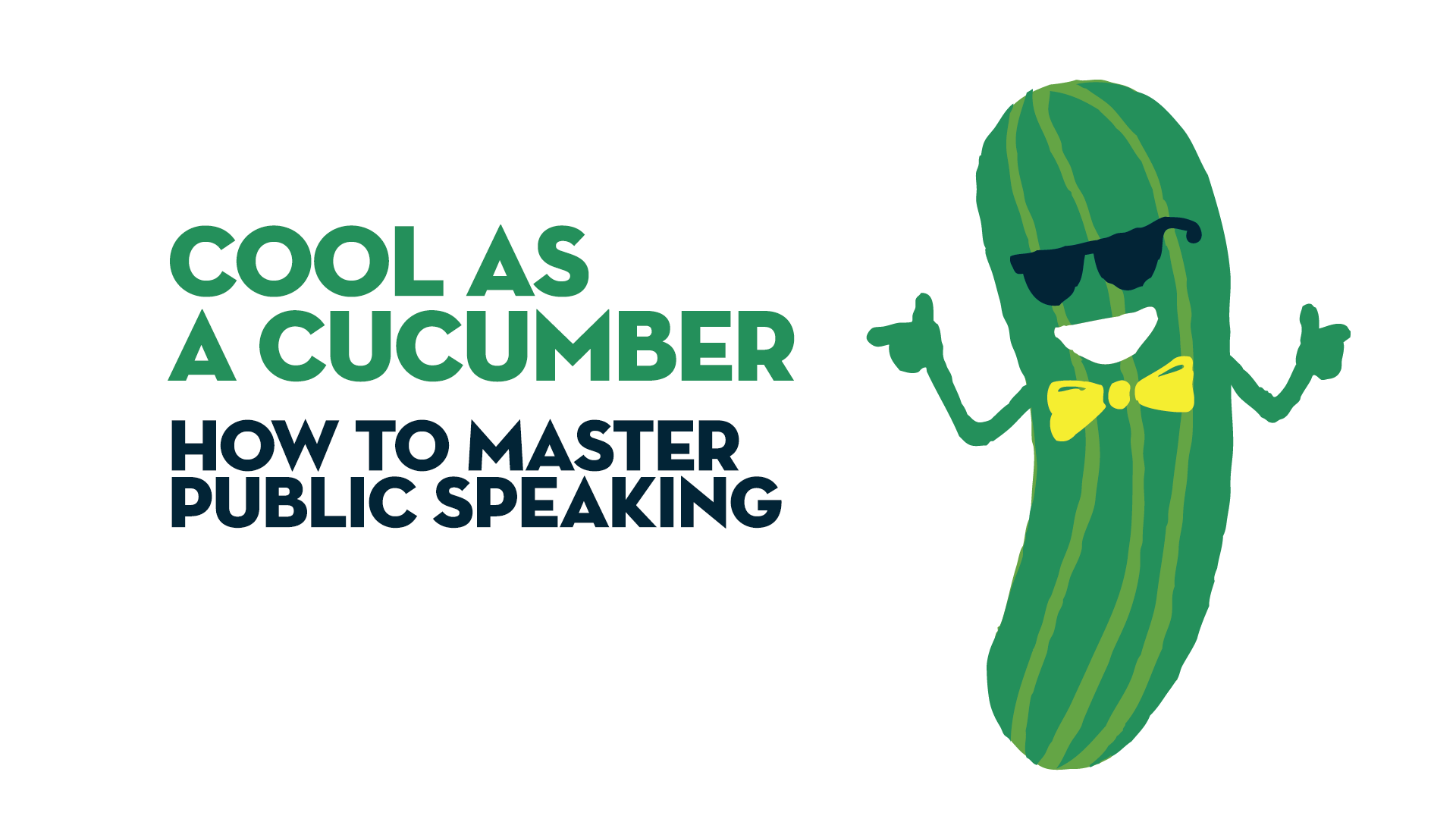 THE SKINNY
Whether you're addressing an intimate group or an audience of thousands, we all know that public speaking can be pretty nerve-racking. Sometimes your palms get sweaty, sometimes your voice cracks like the second coming of puberty - I've been there. Thankfully after struggling as the shy, introverted kid for years, I've finally got the hang of it. And ironically enough, my career now depends on my ability to be an effective speaker and communicator.  

As an educator and coach, my goal is to guide you toward being a more confident, personable speaker. I'll prepare you to develop and deliver content, share ideas and tell stories that create a space for audiences to relate, engage and act.
IS THIS WORKSHOP RIGHT FOR ME?
This is a hands-on workshop for makers, doers and creative intra/entrepreneurs with a genuine desire to improve as speakers and communicators. You'll be part of a small group, serving as each other's built-in audience and support team.  
It's the right fit for you if you:

consider yourself to be a beginner - intermediate level speaker
have a presentation or engagement you'd like to ready yourself for
struggle with content development, speech anxiety, and/or successfully conveying your message
need an environment where you can practice with a neutral group and get constructive feedback and/or,
really want to learn how to connect meaningfully while being authentic and personable in the moments where your voice matters the most


WHAT YOU'LL NEED FOR THE WORKSHOP

practice material! --  1-2 min of an old presentation, story or pitch (preferably one you feel you delivered poorly) - OR - an idea, topic, product, etc. that you might need to present in the future will suffice
an open mind and commitment to improving 
a willingness to work in teams
a sense of humor 

WHAT YOU'LL GET FROM THE WORKSHOP
the opportunity to present in front of a group and get peer feedback, live coaching plus footage of you in action
an encouraging, constructive learning environment with an intimate group of no more than 15 attendees
actionable tips and strategies on how to effectively craft, prepare for and deliver your message  
digital copies of the material covered (including a content shaping template to help you prepare going forward)
a complimentary 20 min follow-up coaching session within 30 days of the workshop and,
a complimentary Uber ride for up to $25 (new users only) 
REFUND POLICY
Cool As a Cucumber has a no refund policy. However, if you're unable to attend the workshop you've registered for, you can apply the credit toward a future workshop.
And based on everything outlined above, if you walk away from this workshop without it having met your expectations, email me with your constructive criticism (within 3 business days) and I'll issue you a full refund (yup, seriously). 
MISSED THIS GO 'ROUND?
Each month I'll be teaching an evening workshop in either the SF Bay Area, NYC or your city. Interested in bringing a workshop to you? Take a look at the options on oratoryglory.com and contact me with the date(s) you have in mind. 
(Care to check out some testimonials? Click here.)
All Cool As a Cucumber students who are new to Uber will receive a complimentary ride for up to $25. Ride home from the workshop in style, ;).